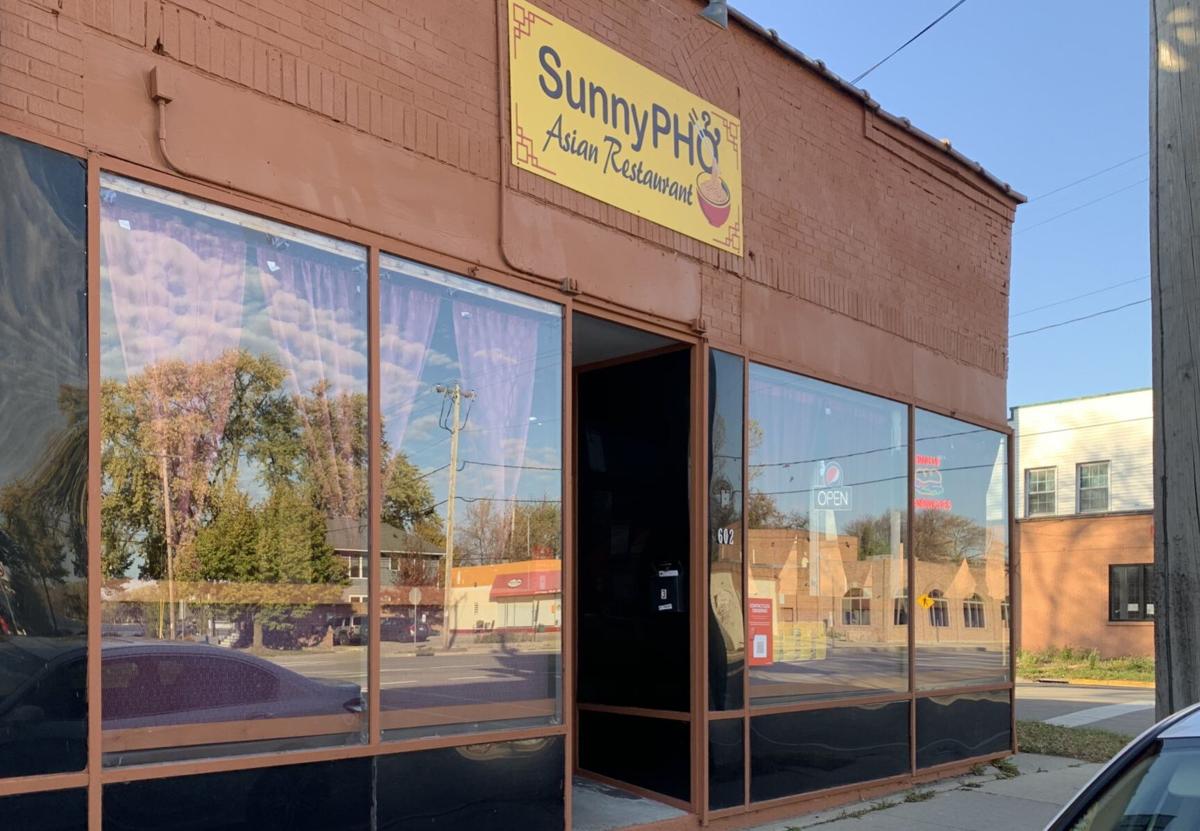 Sunny Pho sits unassumingly on Park Street, but it shouldn't be overlooked.
Owner Kim Khouch sure can cook and proved so in a big way when I stopped there for takeout one recent Saturday.
Khouch, 50, was born in Cambodia and spent three years of her young life in a refugee camp in Thailand. She learned to cook from her mother, who sold street food.
Her mom, whose father was Chinese, made pho, noodles and curry, she said, and gave her the job of preparing the meat.
Khouch, who came to Madison in 1983 at age 14, is now making versions of those dishes amazingly well at the restaurant she opened in late December after seven years of working in home care. She said she worked in restaurants as a teenager in Massachusetts, but not since.
There's not a false note at Jamie Hoang's new restaurant Ahan inside The Bur Oak music venue on Madison's East Side.
Her menu draws on a wide range of Asian favorites, starting with pho, Vietnam's national dish that has embedded itself into American culture. Khouch calls hers "a real one," and said she cooks the broth for 12 hours, and uses no MSG.
A seafood version ($11.95) had wonderful flavor and featured shrimp, artificial crab and unexpected pork meatballs and thin slices of beef. Those items, along with bean sprouts, jalapenos, basil, a lime wedge and scallions, came in a container separate from the broth. Mixed together with rice noodles, it was the perfect meal on a chilly day.
Khouch also does Vietnam's famous sandwich, the banh mi ($6.50), well. It's served on a fresh roll she said she gets locally. We had ours with grilled lemongrass beef, and all the other ingredients — cilantro, cucumber, jalapeno and carrots — benefited from a sweet-tasting mayo.
Most thrilling to me was Khouch's pork and shrimp spring roll ($4.25 for two), which rivaled my favorite at Saigon Noodles. Often I order a spring roll somewhere and unexpectedly get a deep-fried egg roll.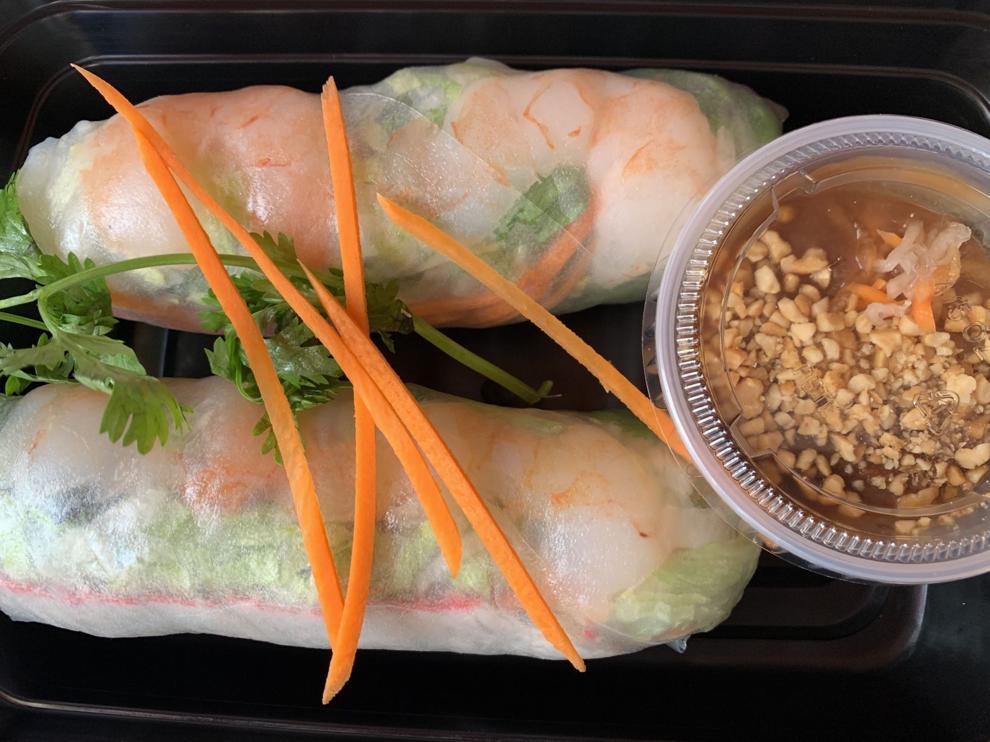 Khouch said she makes them fresh to order and they take 10 to 15 minutes. They're served with an incredible homemade peanut sauce.
The chicken curry ($10.85) is another dish that should not be missed. The red curry had tender light and dark meat, onions, bamboo shoots and traces of potato and carrot. It had the perfect heat and was delicious over rice, but can also be ordered with noodles.
Sunny Pho doesn't have its own website yet, but the restaurant's menu can be found on all the usual third-party apps.
The char kway teow ($12.85), stir-fried noodles, isn't listed on all the sites, but is worth seeking out.
I ordered ours with chicken and shrimp, and the wide rice noodles weren't real saucy or greasy, but they were tasty, with bean sprouts, a hint of egg, green onion and carrot. They needed a little something, so I added my own Sriracha.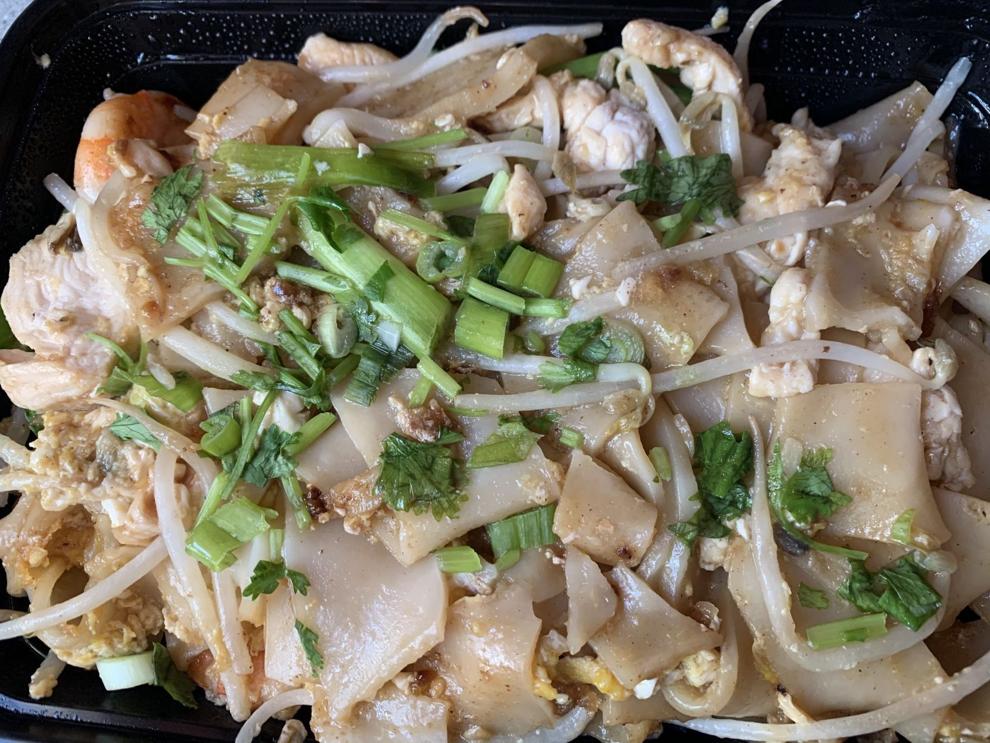 Some of the online menus show pad Thai, drunken noodles and fried rice, but the one I used didn't. Plus, char kway teow was something I'd never seen. However, the dish — best known in Indonesia, Malaysia and Singapore — was familiar once I opened the container, and not too different from my favorite Thai recipe, pad see ew.
The only way to order online from Sunny Pho is through the third-party apps, and when I called in my takeout order, Khouch wouldn't take my credit card information over the phone. She did offer curbside service, running my card inside and bringing out the receipt to sign.
Khouch said she's been getting by during the pandemic since reopening in late May after a 10-week shutdown, but can't afford to hire any non-relative employees. She operates the restaurant with just her cousin and 20-year-old son, who cuts vegetables and packs orders.
She said a good number of customers ate inside before COVID-19, but few do now. Khouch said she does mainly takeout, plus delivery through the third-party apps, which she said take a 30% commission.
Chef Tory Miller is starting a Southern comfort concept called Miller Family Meat & Three out of the bar side of his upscale, Spanish-influenced restaurant Estrellon.
Khouch's parents escaped the brutal Khmer Rouge regime, which ruled Cambodia from 1975 to 1979 and was responsible for one of the worst mass killings of the 20th century. After the Thai refugee camp, Khouch's family spent six months in the Philippines before Lutheran Social Services sponsored them to come to Madison.
She said she's friends with Thao Nuon, who opened the short-lived Cambodian restaurant Angkor Wat, Khmer and Thai Cuisine, in the same location in 2016.
Last year, Saren Ouk, a caterer and former RED sushi chef, planned a Cambodian fusion restaurant, Lemongrass, in the same spot. Khouch said she doesn't know Ouk, whose business never materialized.
The location was best known as the Peruvian Inka Heritage, which left in 2016 after a 10-year run.
Pho lovers — and anyone who appreciates the great variety of Asian dishes Khouch has mastered — should head to the sunny side of Park Street.