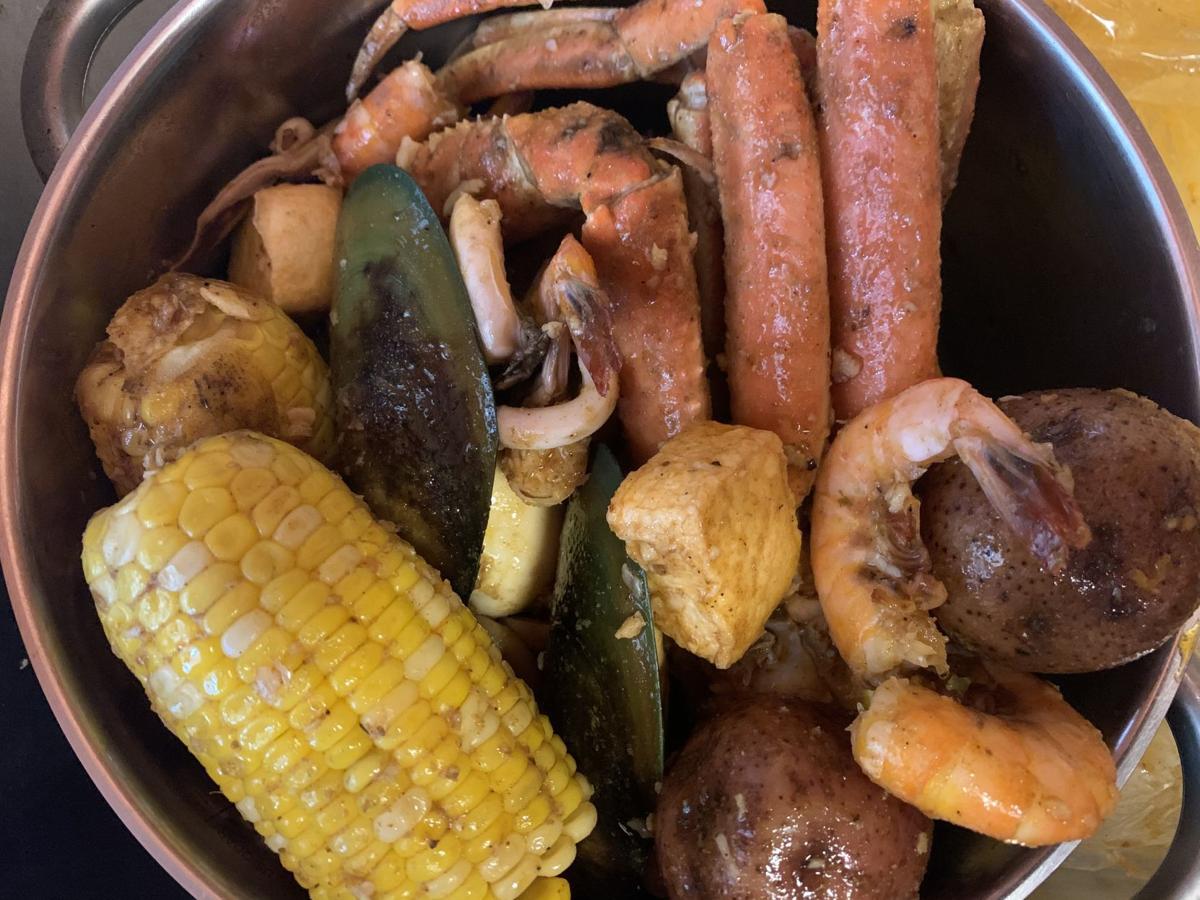 Ragin Cajun Seafood's basic seafood boil is one of the best splurges a person can make after months of quarantine.
And when you consider the cost of seafood, it's also a great value. The basic combo No. 1 ($45.99 for two) involved not just crab legs, shrimp, mussels and squid. My recent order also had abundant corn, hard-boiled eggs, red potatoes and andouille sausage. The menu lists fish cake, and these puffy rectangles had a delicious fried-tofu quality.
Split between two people as recommended, it was an absolute feast. Had I known, I would have skipped an appetizer of fried scallops ($8.95). Still, they were a pleasant prelude. The 10 scallops had a light breading, were non-greasy, and came with an excellent sweet and sour sauce.
The seaweed salad ($6.95) had a hint of heat, and was also worth ordering. It was a generous serving, and had it not been for its surplus of dressing, it would've been superior to most other versions. But draining off the excess liquid was easy.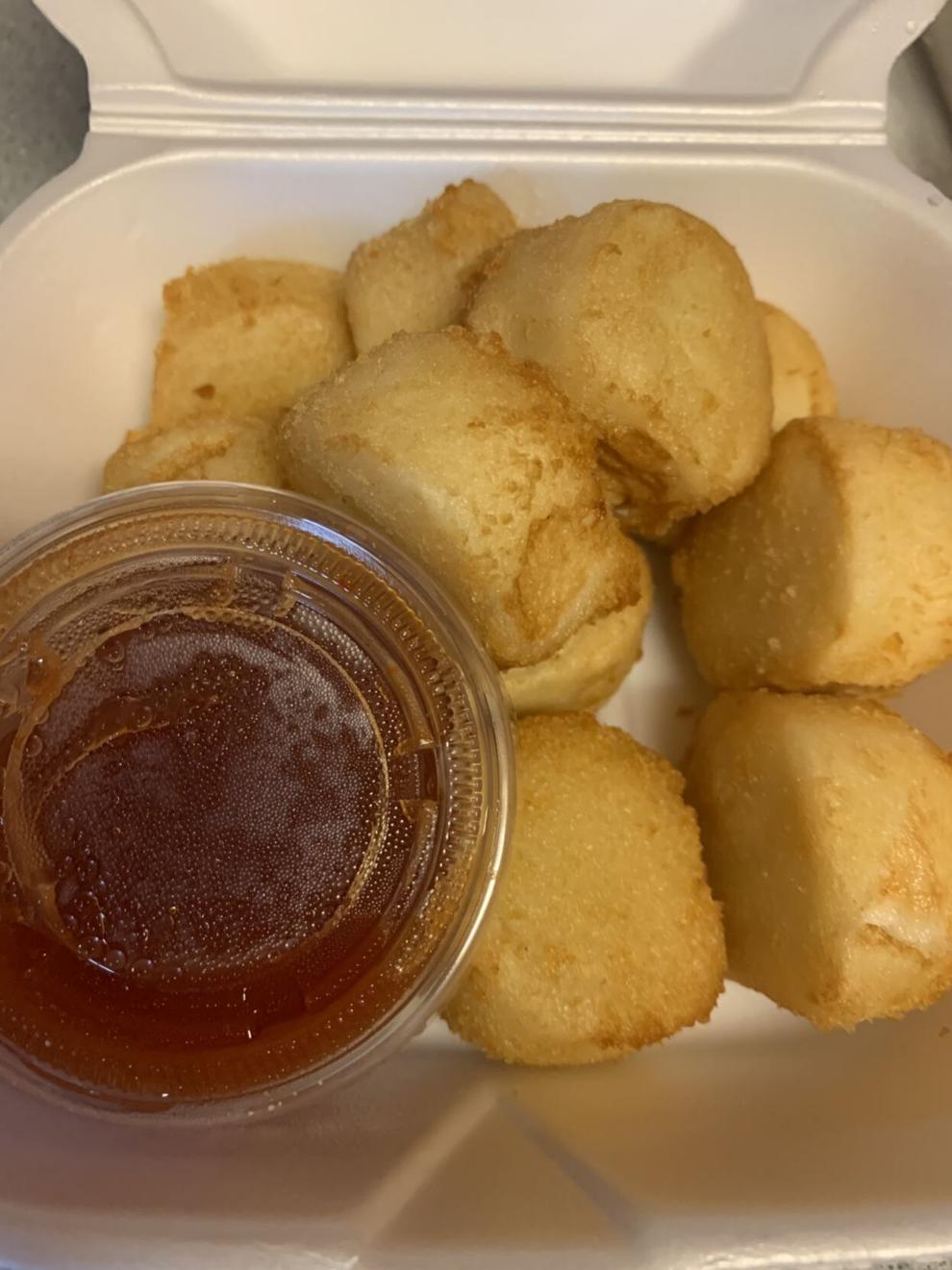 The seafood boil came in a double plastic bag, and when dumped into the largest pot in my kitchen, it barely fit. Since we ordered it as takeout, we were missing a seafood cracker utensil for the snow crab. I texted a friend who lives for crab legs, and she suggested using a pliers or scissors. My kitchen scissors didn't help much, so I mainly used my hands, and every bit of meat harvested in the body, legs and claws was a treat.
The seafood components of the boil, along with other items, are sold separately on a "get your hands dirty" section of the menu. When eating this food, your hands don't just get dirty, they get greasy, too.
But the sauce is what makes everything — from the shrimp to the potatoes to the corn — stand out. We chose "Cajun, medium spicy," and the buttery sauce had the perfect flavor and spice level. It was particularly good spooned onto the interior of the well-cooked red potatoes. The eggs and fish cakes benefitted from being soaked in it.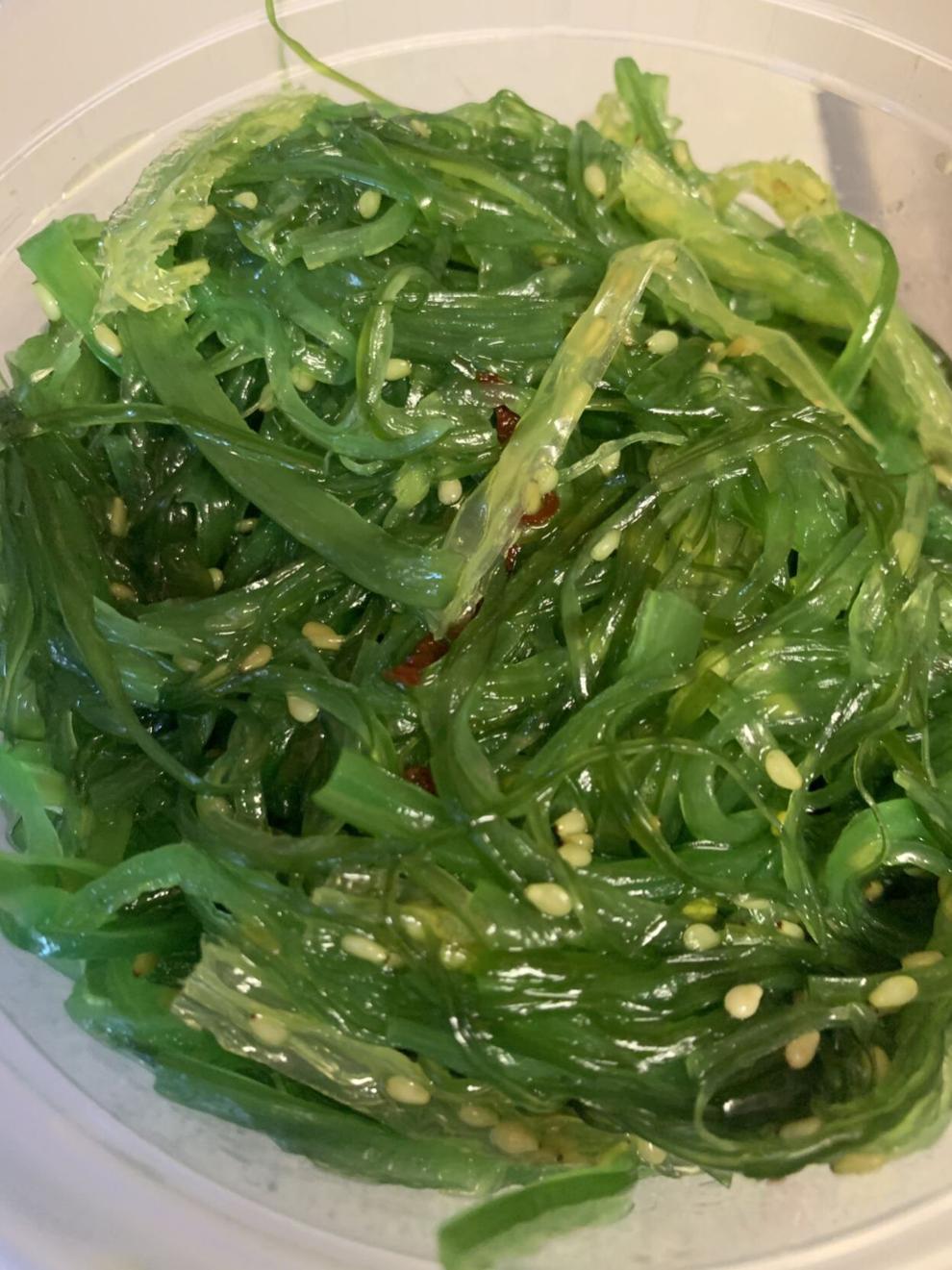 After being peeled from their shells, a dunk in the sauce enhanced the shrimp. Rings and pieces of squid plus four giant mussels added variety to the seafood selection. There were two eggs, four potatoes, plenty of the fish cakes, and three half-ears of sweet corn. I wasn't convinced the corn would do well soaked in the sauce, but boy, did it.
My companion had no interest in doing the work to shell the crab legs, calling himself more of a lobster guy. Ragin Cajun offers lobster tail too, as well as crawfish, cuttlefish and clams. Our boil had snow crab, but you can also order Dungeness crab legs or king crab legs.
Jordan Zhou, the nephew of owner Ting Cai Zhou, who waited on me last year when I visited Ting's ill-fated Vietnamese noodle restaurant, Pho King Good, now works at Ragin Cajun. He spoke for Ting, who has limited English.
A few days after my meal, Jordan said that the seafood combo I ordered off the website isn't on the new dine-in menu. But customers can still order it from the website and ask for it if they eat indoors. Regulars do, he said.
The ingredients in the new combo are different, he said. The fish cake, which he agreed "tastes a little like tofu," hasn't always been well-received and is gone.
Ragin Cajun's website is easy to use, and the first I've seen that requires validation. The site sends a text with a code to complete your order. The website doesn't promote curbside service, but I called upon arrival, and an employee agreed to bring the order to my car.
After the meal, I was left sympathizing with Ting, the owner, whose timing as a restaurateur has been incredibly unlucky. He opened Szechuan Garden in August 2019 on the West Side after two years of planning, and closed it Aug. 31. Translating for his uncle, Jordan said COVID-19 killed the business, which offered a Cajun seafood menu in addition to Chinese food.
Joanna Zhou said her father's landlord wouldn't agree to reduce his rent. "We can't survive there," she said.
Pho King Good, which opened not long after Szechuan Garden, in the Gateway Mall on Williamson Street, also didn't last. On Sept. 1 Ting reopened it as Mr. Seafood. It's like Szechuan Garden with both a "get your hands dirty" seafood menu and a Chinese-American section.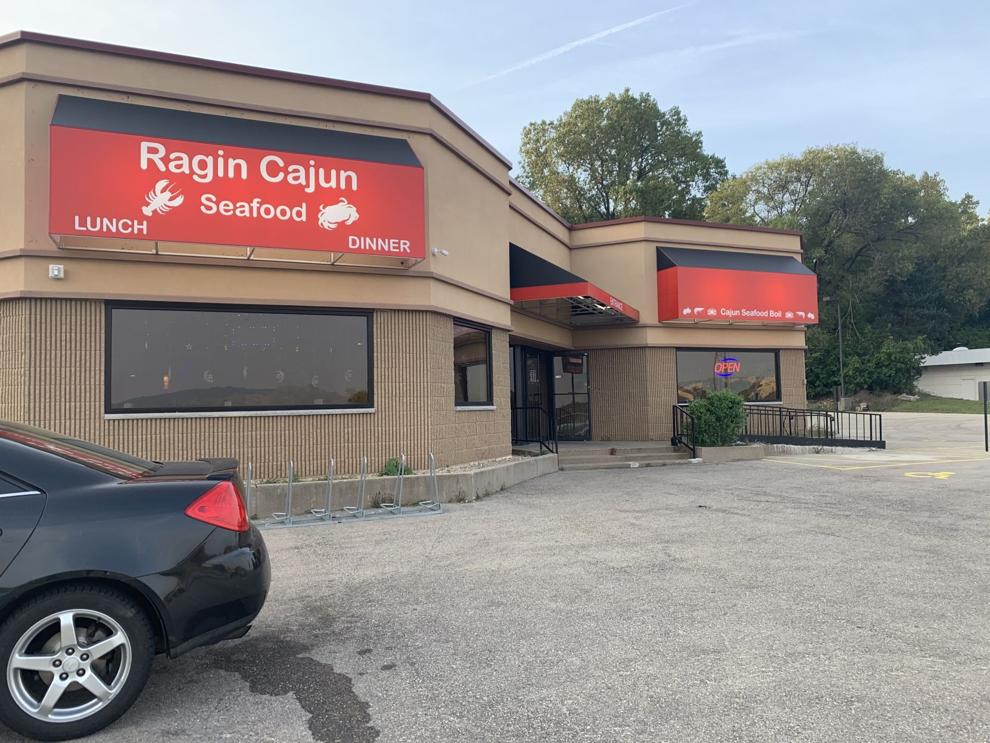 Ragin Cajun Seafood, meanwhile, was in the works for about a year, and delayed by the pandemic. It opened July 10 in the former Ginza of Tokyo. Joanna Zhou told me in July that her father signed his lease in January before the novel coronavirus surfaced. His rent is almost $10,000 a month, she said.
It seems hard to make money selling expensive seafood without being able to sell much alcohol because the restaurant's dining room has to operate at 25% capacity under Dane County orders. Neither of Ting's restaurants have outdoor seating, another major limitation.
Jordan said they've created lots of space between tables inside Ragin Cajun. Speaking for Ting, he said the restaurant is neither making nor losing money. It's "OK for now," he said.