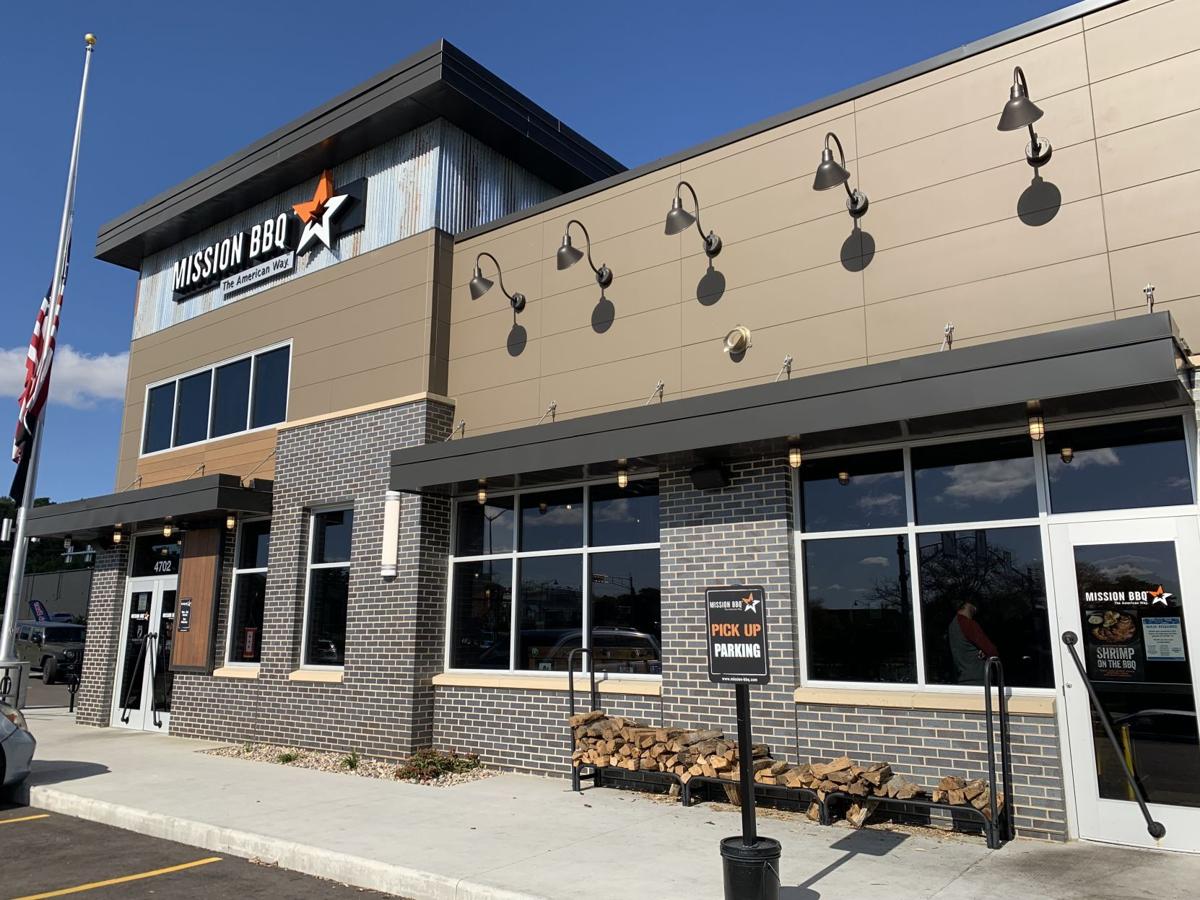 If you like your barbecue with a side of red, white and blue, I've got just the place for you.
When we arrived at Mission BBQ one Sunday afternoon to pick up an order, it didn't feel like we were in Madison anymore.
Parked nearby in the lot was a large military truck repurposed as a Mission BBQ landmark seen prominently from East Washington Avenue, just east of East Towne Mall. "That's a formidable truck they have," my companion said.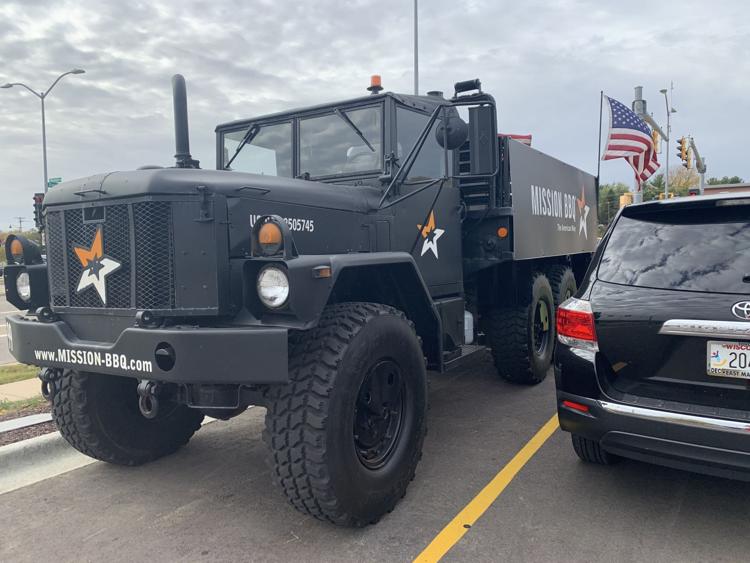 As we pulled up to one of three parking stalls designated for carryout, the song "Proud to be an American" was being piped outside.
From reconnaissance I did on mission-bbq.com and by emailing the chain's media rep, I learned that Bill Kraus and Steve Newton opened the first location in Glen Burnie, Maryland, on Sept. 11, 2011, in honor of "military, police, firefighters, and first responders."
"Ten years after our world changed forever, in some small way we wanted to change it back," the men write on Mission's website.
Mission has 96 locations in 16 states. The Madison location, the third in Wisconsin, opened Aug. 24. There are also locations in Kenosha and Brookfield and another is scheduled to open next month in West Allis.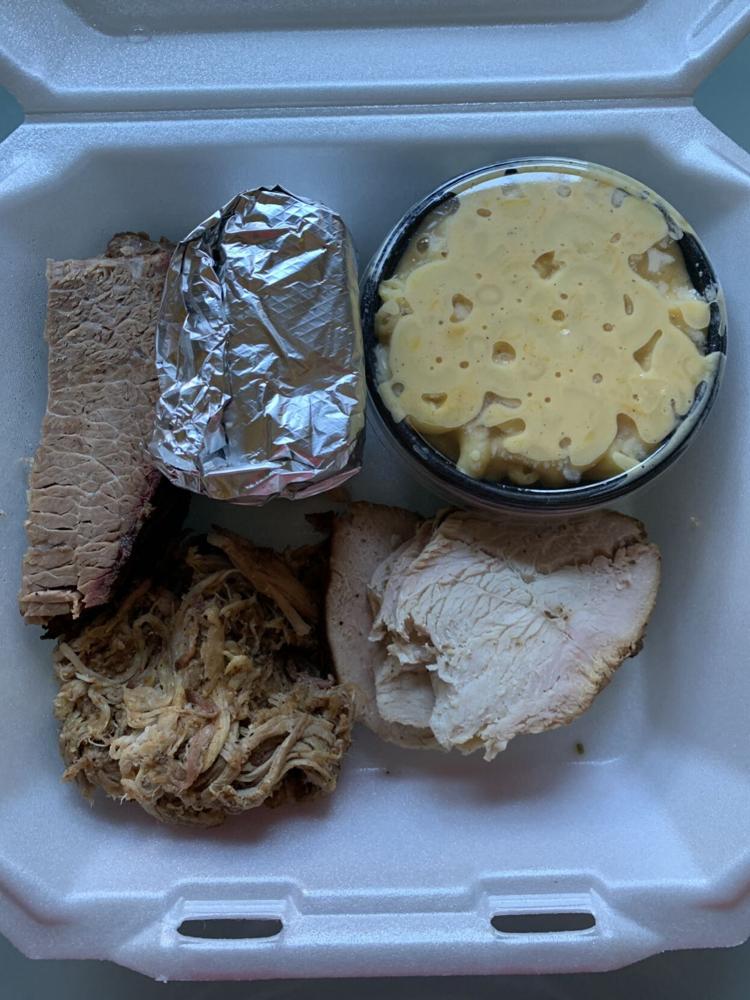 The owners also write online that there's nothing more American than BBQ. I'd like to note that there's nothing more important to barbecue than BBQ sauce, and the main downside of our order from Mission was that they didn't include any.
When I talked later to manager Al Riley, he said that when customers pick up orders, they're offered one of seven barbecue sauces made in-house. He said he was sorry to hear we weren't asked.
Mission BBQ is such a big company, I figured it would have an online ordering system. It doesn't, but the employee who took my order by phone was knowledgeable and helpful.
Everything on the tight menu is set up a la carte, which makes it seem cheaper. On the plus side, return customers can order bigger quantities of what they like. Sides come in three sizes: serving, pint and quart.
We were asked if we wanted our brisket moist or lean, and were tempted to say, "both." What came in our two-meat combo ($10.69 + $4.75 for two sides and a fountain drink) was three strips of meat with the fat cut off. It wasn't exactly dry, but of all of the meat we ordered, it could have benefitted most from barbecue sauce.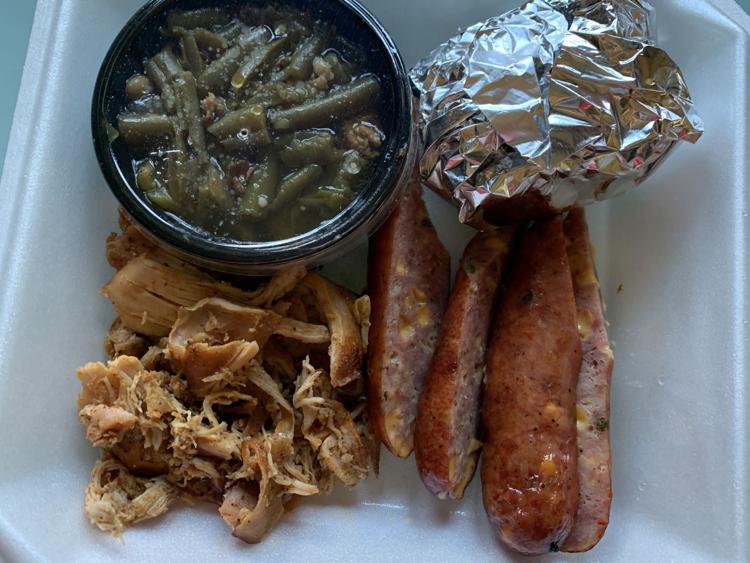 Three slices of turkey — which the menu describes as "sliced, lean & mean" — was the weakest part of the meal in my mind, although my dining partner said he'd be happy to have it stand in for Thanksgiving dinner.
Both the pulled pork and pulled chicken didn't need sauce because they had plenty of flavor. My favorite item was the jalapeno and cheese sausage, which was cut lengthwise into four pieces. It was juicy and had just the right kick.
The three-meat sampler ($16.04) lets you try more items, but if I went back, I'd get a full order of the sausage and order the ribs, which are offered per bone, or in 5-bone and 10-bone sizes.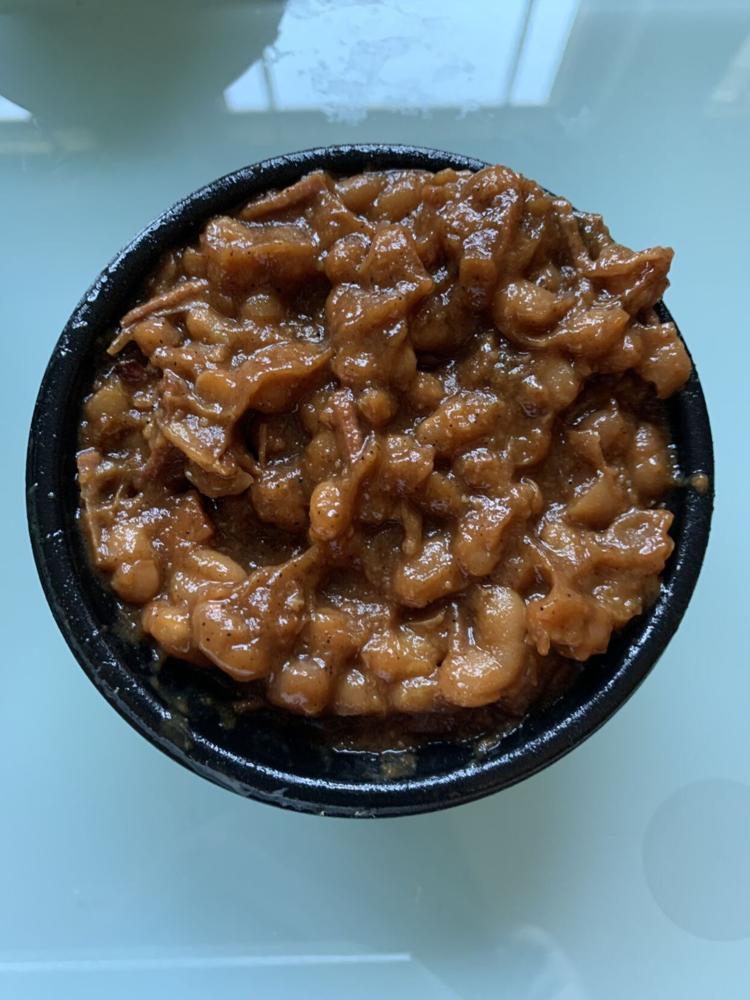 The sides were all worthwhile, particularly the baked beans, which had small pieces of brisket, but could've used more. My companion said he ordinarily doesn't eat baked beans, but he liked these because of the barbecue sauce flavor that was missing from the rest of the meal.
He went crazy for the mac and cheese, which he described as "very cheesy," but seemed ordinary to me. Better was the finely grated coleslaw with its thin dressing.
We also disagreed on the cornbread that was included with both meat orders. My companion complained about it being dry, but I appreciated its touch of sweetness and the few small kernels of corn.
Two a la carte sides were decent: green beans ($2.29) with small pieces of bacon in a light broth; and potato salad ($2.44) featuring well-cooked, tender potatoes in a tangy mayonnaise and vinegar dressing.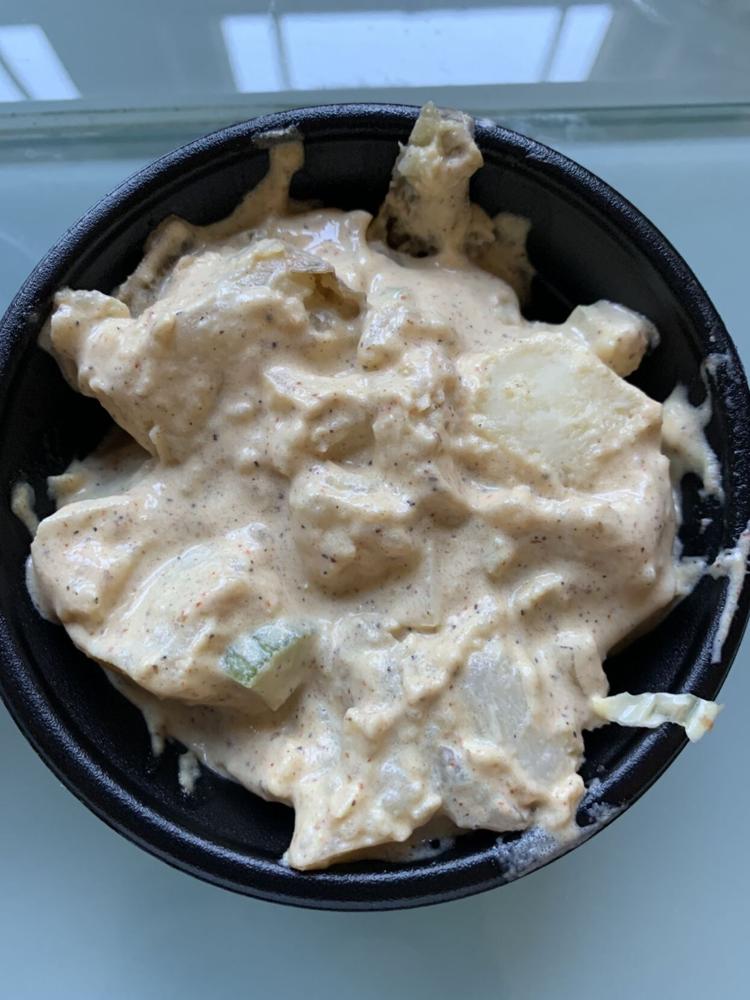 A "kettle brewed" sweet iced tea (part of the combo, but regularly $2.09) was fine, but not special.
I gave my credit card over the phone, but the young man who took my order and also brought the food to my car, said the credit card didn't go through and asked if I could step inside.
Without me asking, he quickly offered to run it in. He came back with my receipt, and I noticed when I got home that because he didn't ask me to sign anything, I wasn't able to add a tip. I called later to see if he could run a tip by credit card over the phone and was told not only was that not possible, but Mission's credit card system isn't set up to take tips.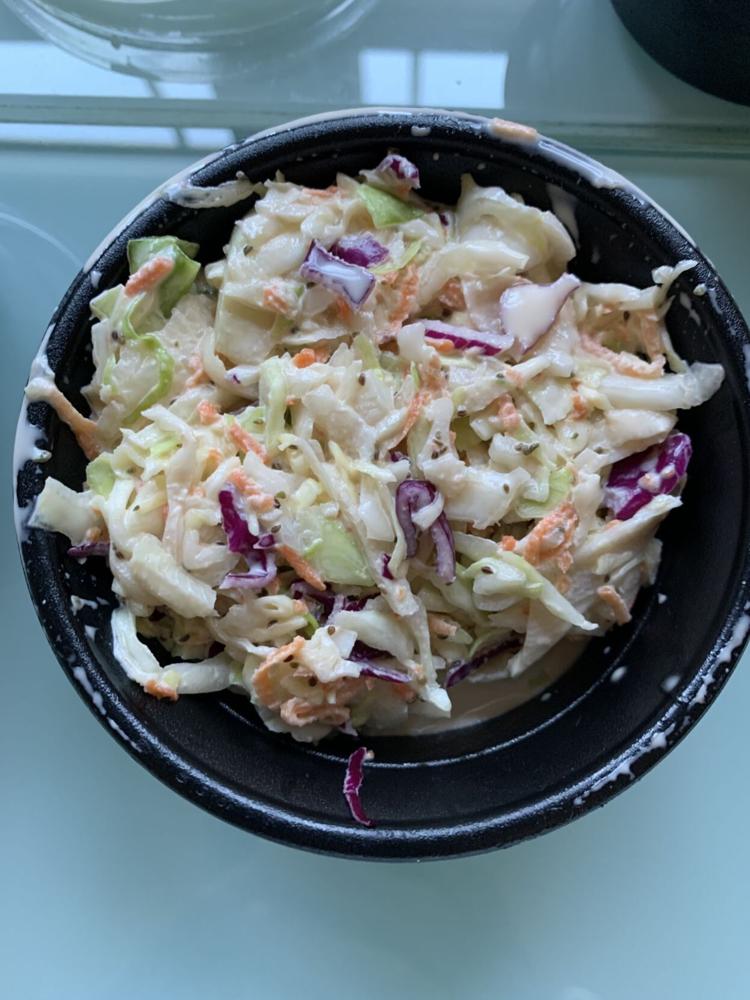 Even those who dine in can't leave a tip on a credit card, the woman I talked to said, adding that some customers leave cash on the table.
Another thing you should know about dining inside is that Mission plays the national anthem in all locations every day at noon. "It is the best 2 minutes of our day," said Linda Dotterer, who handles publicity for the company.
And if you remember to ask for barbecue sauce, patriot or not, takeout from Mission BBQ might be the best part of your day.
Concerned about COVID-19?
Sign up now to get the most recent coronavirus headlines and other important local and national news sent to your email inbox daily.