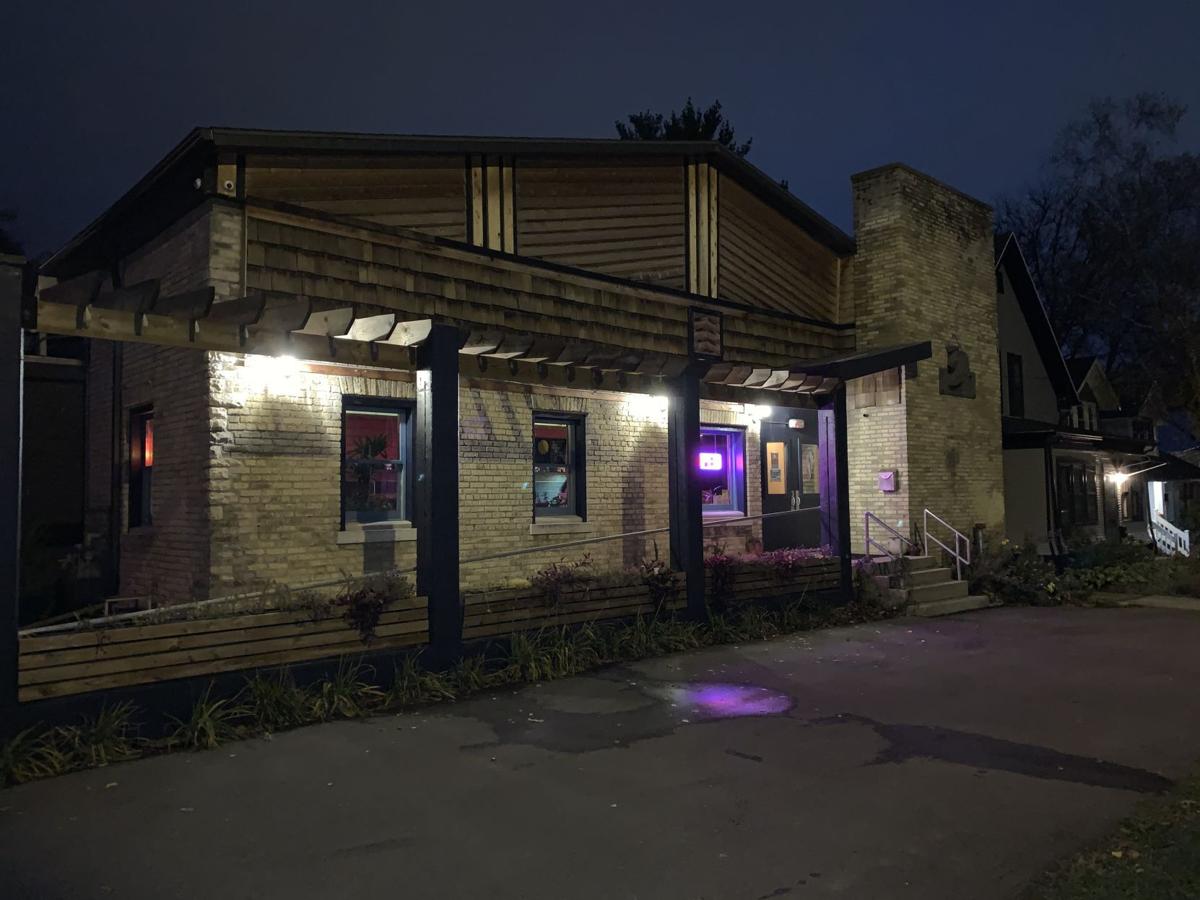 Jamie Hoang's Ahan has been a boon to The Bur Oak, the East Side music venue originally known as the Winnebago. I'd live on the restaurant's drunken noodles if I could.
Hoang opened Ahan — "food" in Lao — Aug. 1, although it had been in the works since last year.
In January, she started doing popups at the Robin Room cocktail bar. She knew the owners of The Bur Oak through mutual friends and they asked if she wanted to lease their café space.
Madison is lucky to have The Cider Farm, not only for its artisan ciders but for its elegant food menu and open-air ambiance.
Bur Oak co-owner John DeHaven said the original café at the Winnebago "missed the mark" and they weren't able to recover with a new chef.
"We were hoping for a situation like we now have with Jamie all along," he said.
Hoang, 30, was Tory Miller's executive sous chef at the former Korean-inspired Sujeo for almost four years until it closed in August 2019.
She worked as a server at Ha Long Bay while in culinary school at Madison College. Her aunt owns the popular Williamson Street restaurant, and her mom, Manola Hoang, worked there as a chef. Now Manola works with Hoang at Ahan.
Hoang is a mix of Laotian, Vietnamese and Chinese, and so is her excellent Laotian-Thai menu, which incorporates some Vietnamese and Chinese elements. She also does a take on Indian butter chicken.
Everything we ordered was exceptional, starting with the drunken noodles ($13), which with its wide, thick noodles had a lot in common with my favored Thai noodle dish, Pad See Ew. With white onions, garlic, scallions, cilantro, Thai basil and chiles, it's richer and spicier than Pad See Ew.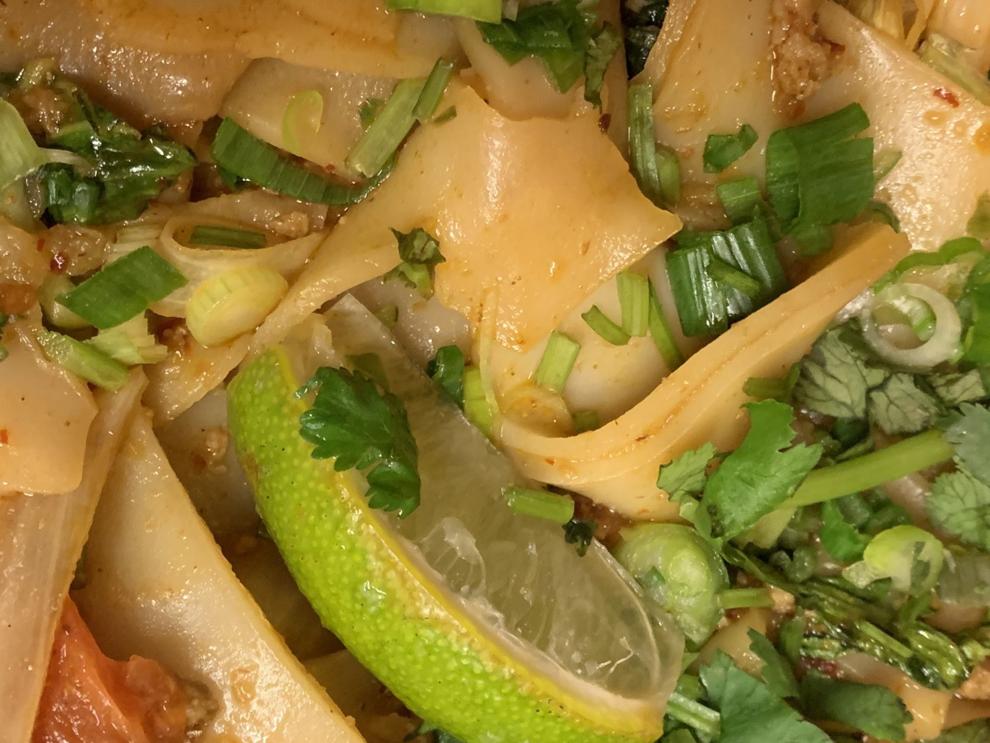 The dish comes with pork or tofu, and the flavorful pork was ground into bits, which gave it a pleasant texture. The dish also had bok choy, plus a hint of tomato. All told, it was a smashing success.
Equally good was the red curry udon ($14). Long, thick udon noodles were coated with a red coconut curry that wasn't the least bit soupy. It had cubes of roasted squash, button, cremini and shiitake mushrooms, onions, and similar to the drunken noodles, scallions, cilantro and a trace of tomato. White and dark meat chicken was moist and flavorful.
I'm always on the lookout for a new Tom Yum soup, and Ahan's was masterful. Sticker shock at the $14 price tag disappeared when I unpacked the bag. The soup came in a deep takeout container with the fried tofu in a separate box. Also in the box was the same Ahan combo: scallions, cilantro and Thai basil. Like most of the other dishes, it came with a thick lime wedge.
Additionally, there was a baggie with bean sprouts, basil and jalapenos. The soup itself had rice noodles and a complex flavor thanks to lemongrass, galangal and crispy garlic. Mixed together, it was a lot of food and a real stunner.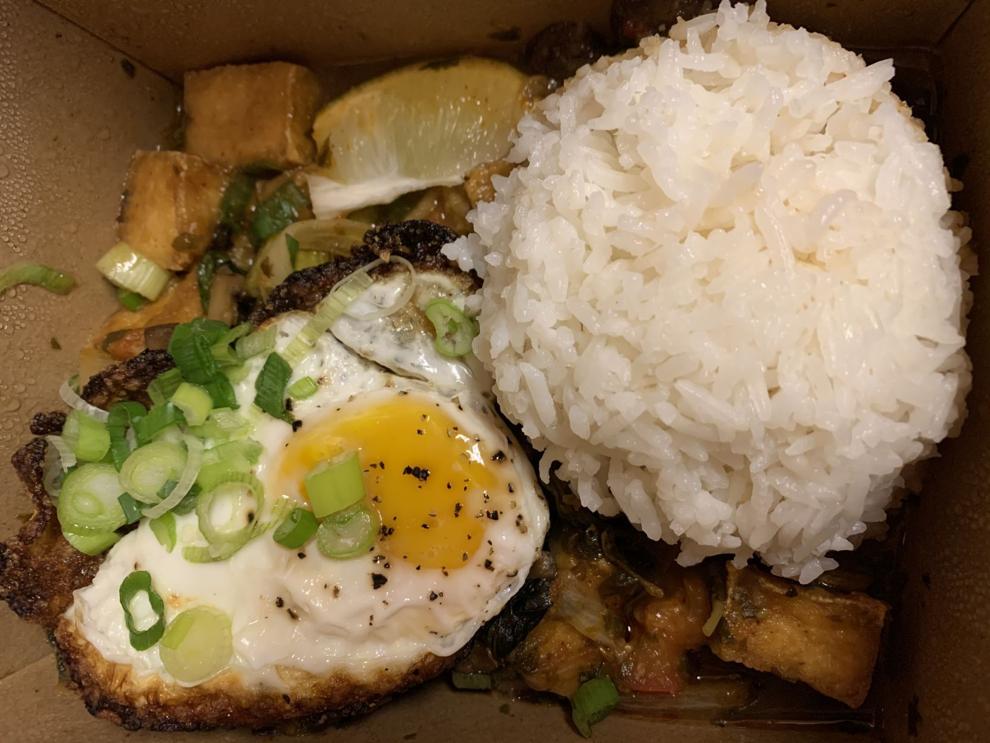 We were thrilled, too, with the hot basil ($14) made with holy basil, Thai basil, chilis and scallions, although it was saltier than the other food we had. It was a beautiful dish with a thick fried egg on top and a mound of jasmine rice. The tofu we ordered it with was plentiful, thick and crisp.
Chevre wontons ($8) were a great start to the meal. Four huge, triangular envelopes held the mild goat cheese, which put an interesting spin on a traditional appetizer. I was disappointed the kitchen left out the sweet and sour sauce, but missing dipping sauces seem to be a theme of my COVID-19 takeout dining experience.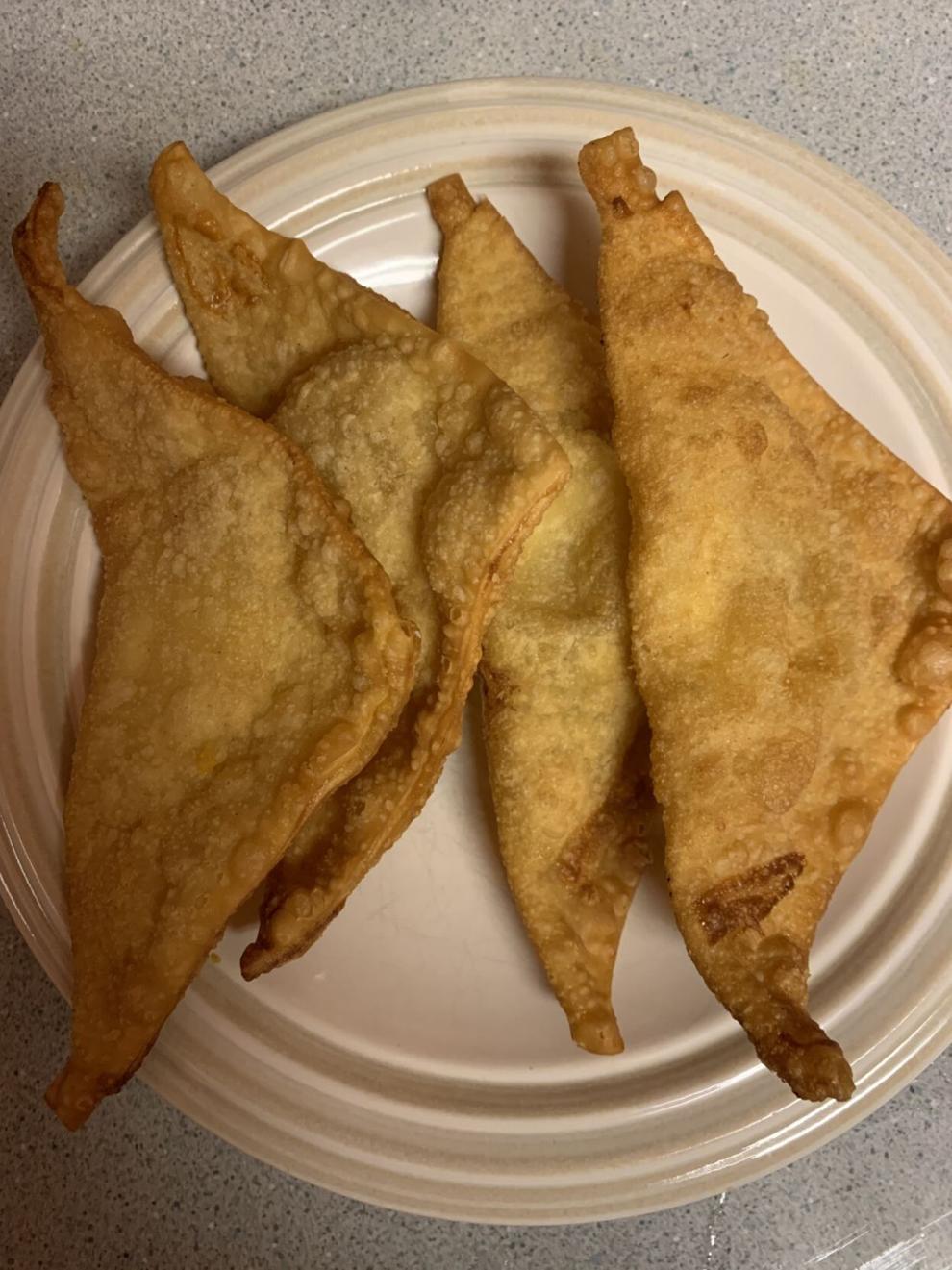 Our order did include a little container of hot chili oil, but the main dishes were so perfectly seasoned and appropriately spicy, we didn't need it. At Ahan they don't ask how spicy you want it; Hoang said customers can add their own heat with the oil.
Ahan hasn't been seating inside during the pandemic, but has a patio that is first come, first served. The restaurant does a strong carryout business on weekends, said Hoang, who runs Ahan with partner Chuckie Brown.
Hoang said Brown is the general manager, who works the front of the house, gets pickup orders ready and does some delivery.
With its 22 types of tacos, Luchador plans to make it through the pandemic, its manager said. 
Business "is kind of week by week," Hoang said. "It just really depends on how everyone's doing, COVID spikes and weather."
Online ordering is easy through the Toast platform, but getting into the business' parking lot to pick up orders in the dark is more tricky. Cars need to enter from the east side of the building, traverse a driveway and park in the marked stalls. After a curbside pickup, backing out and dodging other cars can be a challenge.
That's a problem I've heard from local restaurant owners: Everyone wants to pick up dinner at 6:30 on a Friday night.
At Ahan, maneuvering is only going to be an issue for first-timers during parts of the year when it gets dark early. But my guess is that with Ahan, nobody is going to stay a first-timer for long.