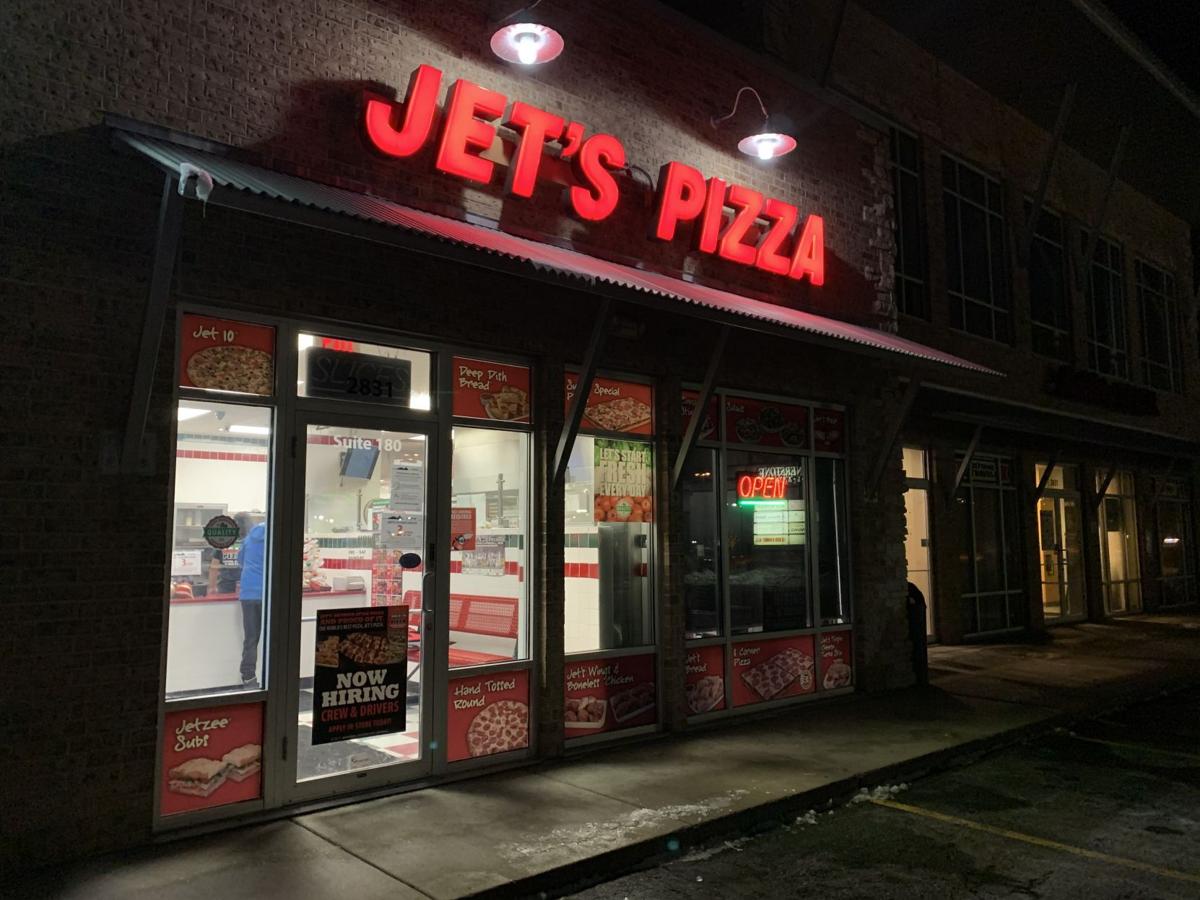 In March 2016, Matt Girard quietly opened Jet's Pizza, a Detroit pizza franchise, in Middleton.
Girard, 30, who was born and raised in the large Detroit suburb of Livonia, researched the best places to move, "trying to stay away from areas people are moving out of." He was drawn to the Madison area because of its strong economy, he said.
He struggled to find his location on Parmenter Street in Cornerstone Plaza next to a Chocolate Shoppe ice cream parlor. At the time, he said, every shopping plaza already had a pizza place, or, if it didn't, had a sub shop with a non-compete agreement preventing other shops from going in. "So, believe it or not, this was pretty much the only spot I could open one," said Girard, who also sells submarine sandwiches at Jet's.
Business was slow at first, he said, but it's "definitely proved to be a pretty good spot."
Jet's doesn't have seating. It's strictly takeout and delivery.
My friend who lives nearby saw a flyer in the vestibule of his apartment building and started noticing Jet's when he'd go to the Middleton Culver's, which is basically kitty corner. Now he's hooked on Jet's and has become evangelical about it. When I mentioned Jet's to a friend in Minneapolis, she said she's similarly obsessed.
After my first experience with Jet's square-pan pizza, I can see the appeal. The thick, doughy crust has a light, airy quality with crisp edges that can be customized eight ways.
"It's crispy on the bottom and soft and chewy in the center," Girard said. It's "different than Chicago deep dish. Where I'm from, that's what they call a deep-dish pizza."
Eugene Jetts founded Jet's in 1978 in Detroit's Sterling Heights suburb. It now has 400 locations in 20 states. There are six other locations in Wisconsin, four in the Milwaukee area. Middleton's is the only one near Madison, but Girard said he plans to open a location on Madison's West Side within the next two years.
Besides what Jet's calls its Detroit-style deep dish, there are many other pizza styles: thin crust, hand tossed round and NY-style round. There's a seasoned cauliflower crust that Girard said is more popular than his gluten-free crust.
Beyond subs, the menu ventures into "boats" — sandwiches made on pizza dough that are like an open version of a calzone; salads; and chicken wings.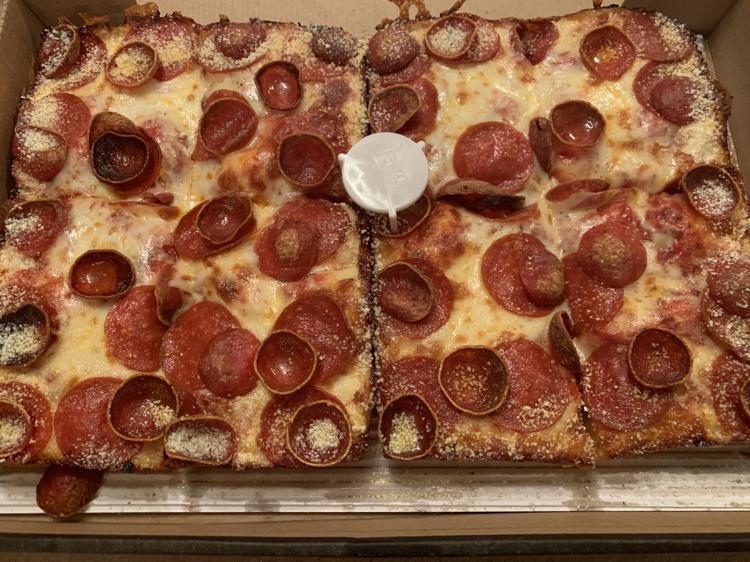 So many of the signature pizzas are appealing, but you can't go wrong with the basic 8-corner pizza ($17.97). Two small, deep-dish pizzas, each with four corner slices, come in a large box. "Corners (are) the more sought after pieces," Girard said.
Customers can "flavorize" their crust for free with either butter, garlic, Cajun, Parmesan, sesame seed, poppy seed, Romano or turbo.
My friend insisted on turbo, a combination of butter, garlic and Romano, and it was great. We went with pepperoni and a spicier "bold pepperoni" that tends to curl up and fall off. Extra cheese would have been a good move. My friend usually adds it, but we were curious to see what the normal amount of cheese was like.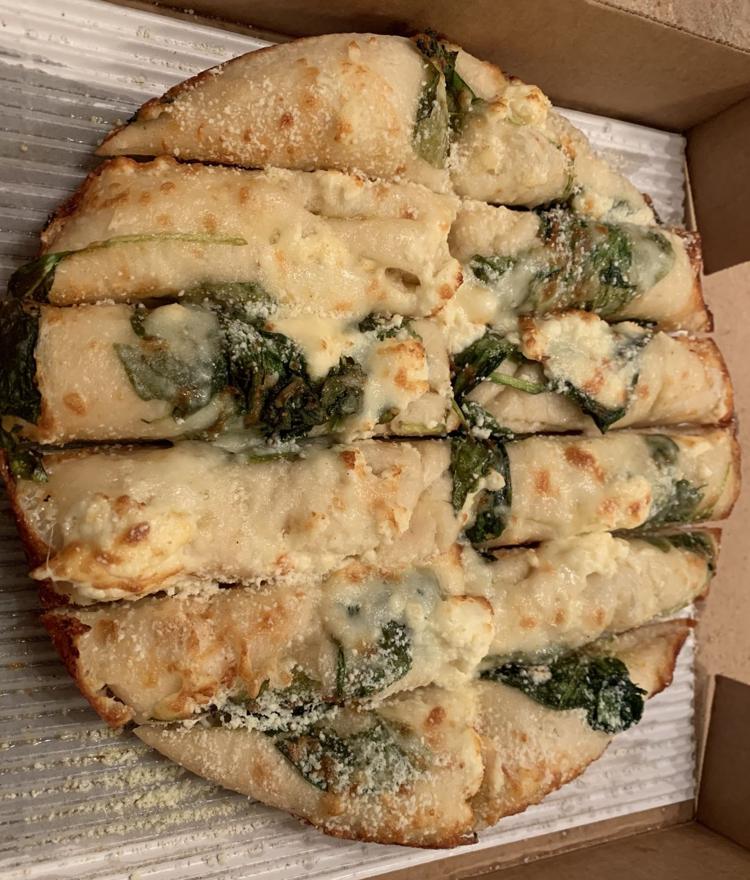 Since 1974, Madison has been home to Rocky Rococo pan pizza, which uses a Detroit-pizza style pan. In May 2016, Lucille came on the scene with its upscale Detroit pizza. I'm fond of the style, and it was educational to try Jet's first-hand rendition. What impressed me most about Jet's is that it does so many things and does them well.
Jet's bread ($10.47) — breadsticks served in the round so they look like a pizza until you pull them apart — were a nice start. The spinach & feta version was subtle, and the pizza sauce that came on the side could've used a little zip.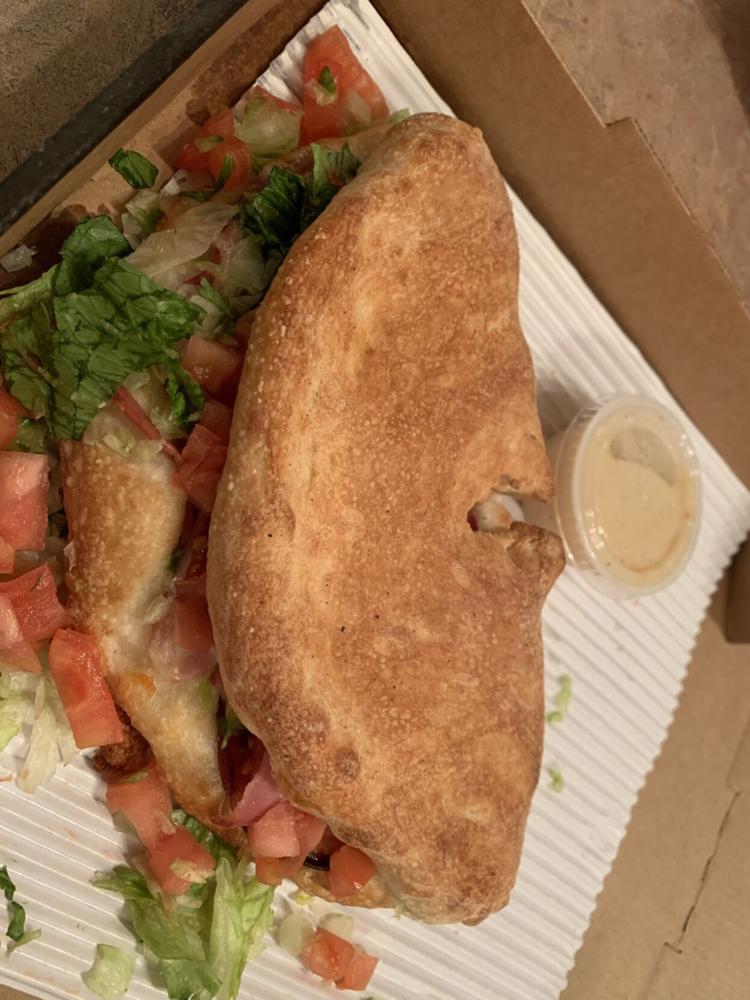 Better was the Italian deli "boat" ($6.99) which had ham, salami, provolone, lettuce and chopped tomatoes folded between thick, baked pizza dough brushed with butter and Romano cheese. It came in a pizza box with a container of Italian dressing.
"This sandwich is 100% made by the bread, which is rich and flavorful," said my companion.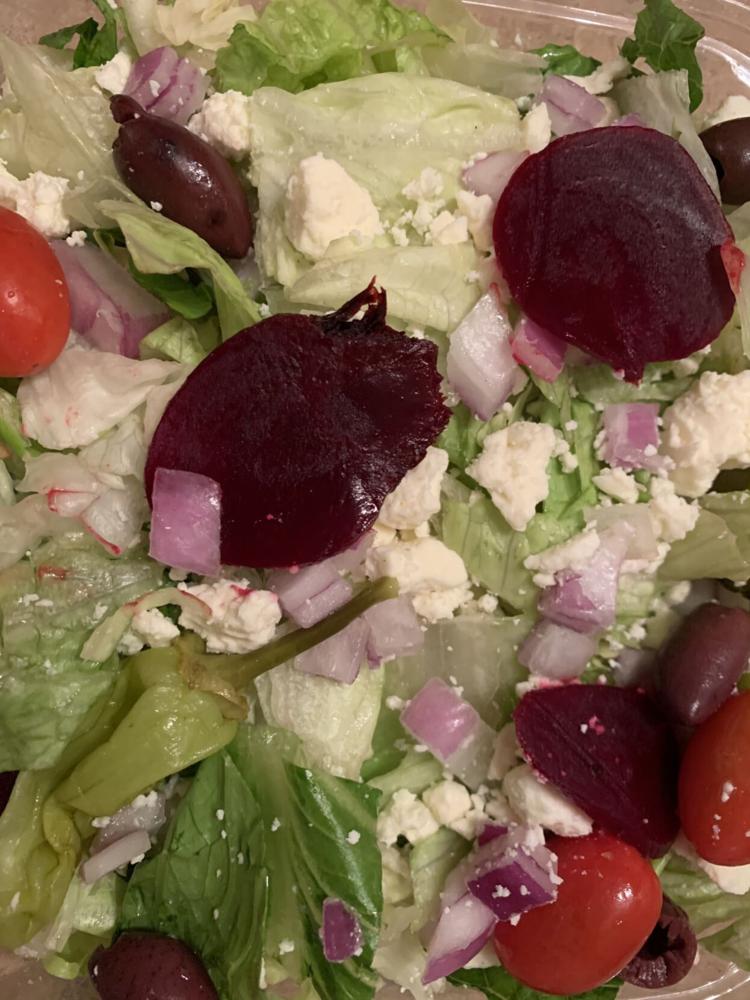 The Greek salad ($7.49 for a small) was a treat, with a Romaine-iceberg blend, feta, grape tomatoes, Kalamata olives, chopped red onion, two pepperoncini and, interestingly, a few slices of beet. I did a little research and discovered that in Detroit, a Greek salad includes beets. The Greek oil and vinegar dressing worked well.
The boneless chicken wings ($8.99) in assorted shapes and sizes, and tossed with sweet red chili sauce, had something in common with Chinese sweet and sour chicken, but weren't as sticky. They had the perfect heat.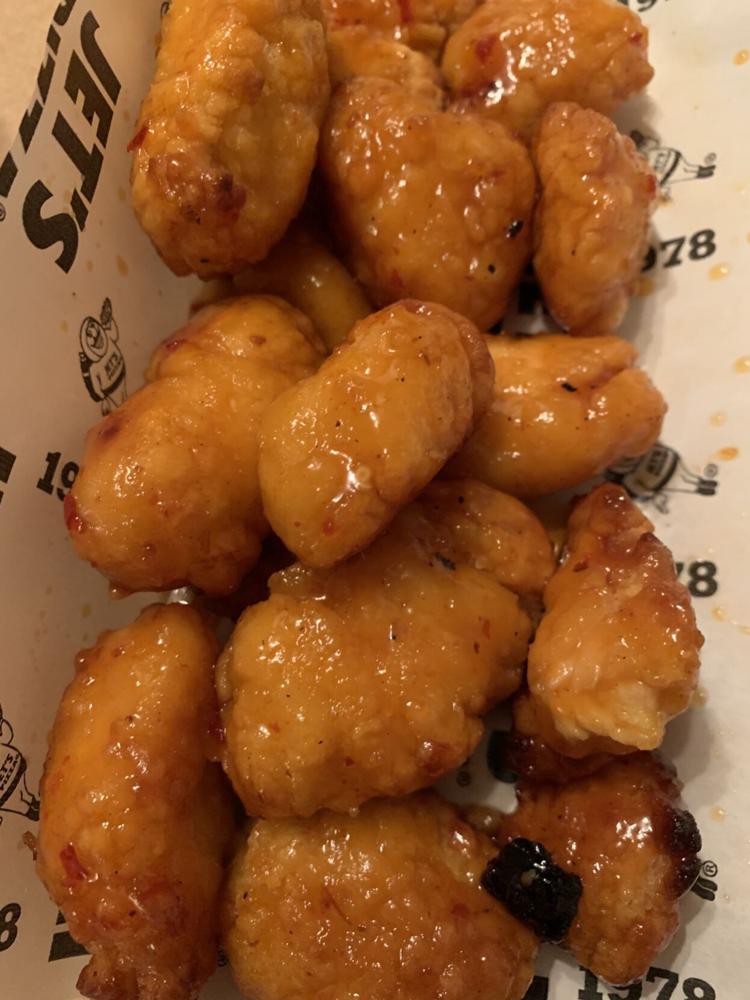 Girard said business has been "kinda up, kind of down," adding that sales are about what they were pre-pandemic. He's seeing more dinner traffic than lunch traffic. "So, it's kind of shifted the ratio a little bit," he said.
Jet's gets compared to Rocky's all the time, Girard said, but he doesn't know how it measures up. "I've been asked that a lot, but to be honest, I've never had Rocky's, so I can't really say."
What is fair to say is that Rocky's has a competitor in Jet's. Unlike the 2-13 New York football team, this Jet's is a winner.