When Himal Chuli opened on State Street in 1986, it was the first Nepali restaurant in the nation.
Thirty-five years later, it has an expanded menu, but all the same favorites: the dal, a mild, but filling bean soup with lentils; the tarkari, a Nepalese vegetable stew; and the momo (momocha) dumplings.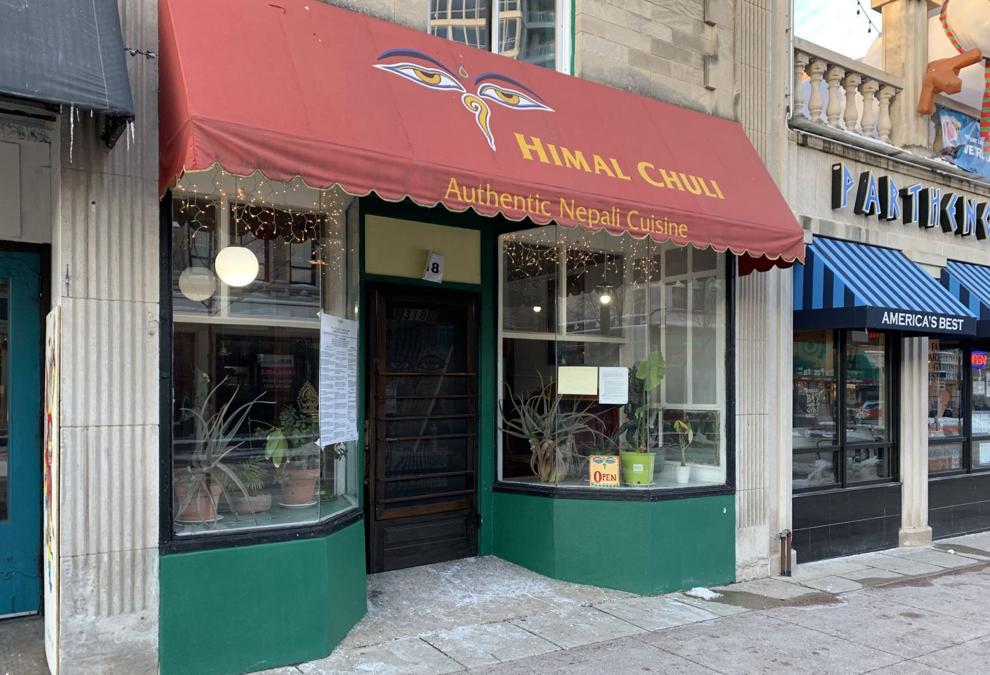 And with most restaurants hurting because of the pandemic and its restrictions on restaurants, Himal Chuli has survived COVID-19 so far. It also withstood the looting and rioting that plagued the street amidst a reckoning over race and policing last year.
Rajan Pradhan, the son of owners Bishnu and Krishna Pradhan, who are both 82, said the restaurant is offering almost exclusively carryout, and since the start of the pandemic has done only 20-25% of the business it used to do.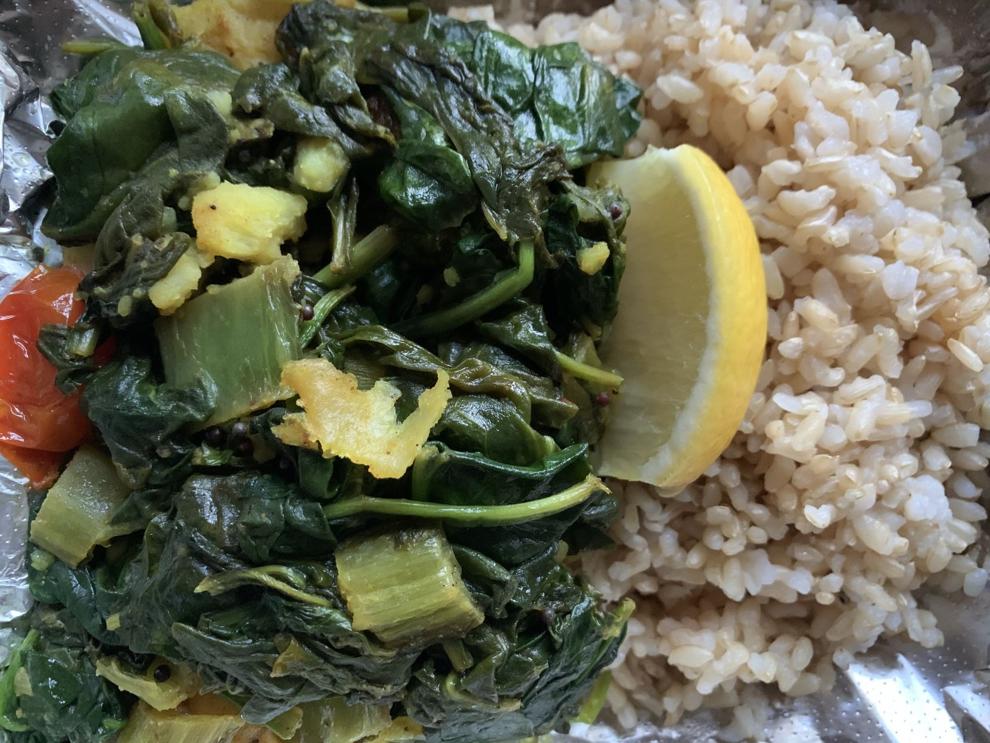 The Pradhans are not allowing indoor dining, except by some out-of-town customers with nowhere else to eat, Rajan said.
"Most of our clientele is an older crowd," he said. "And they're not really seeking to go out, but I'm trying to help with that a little bit by putting up Plexiglass between tables."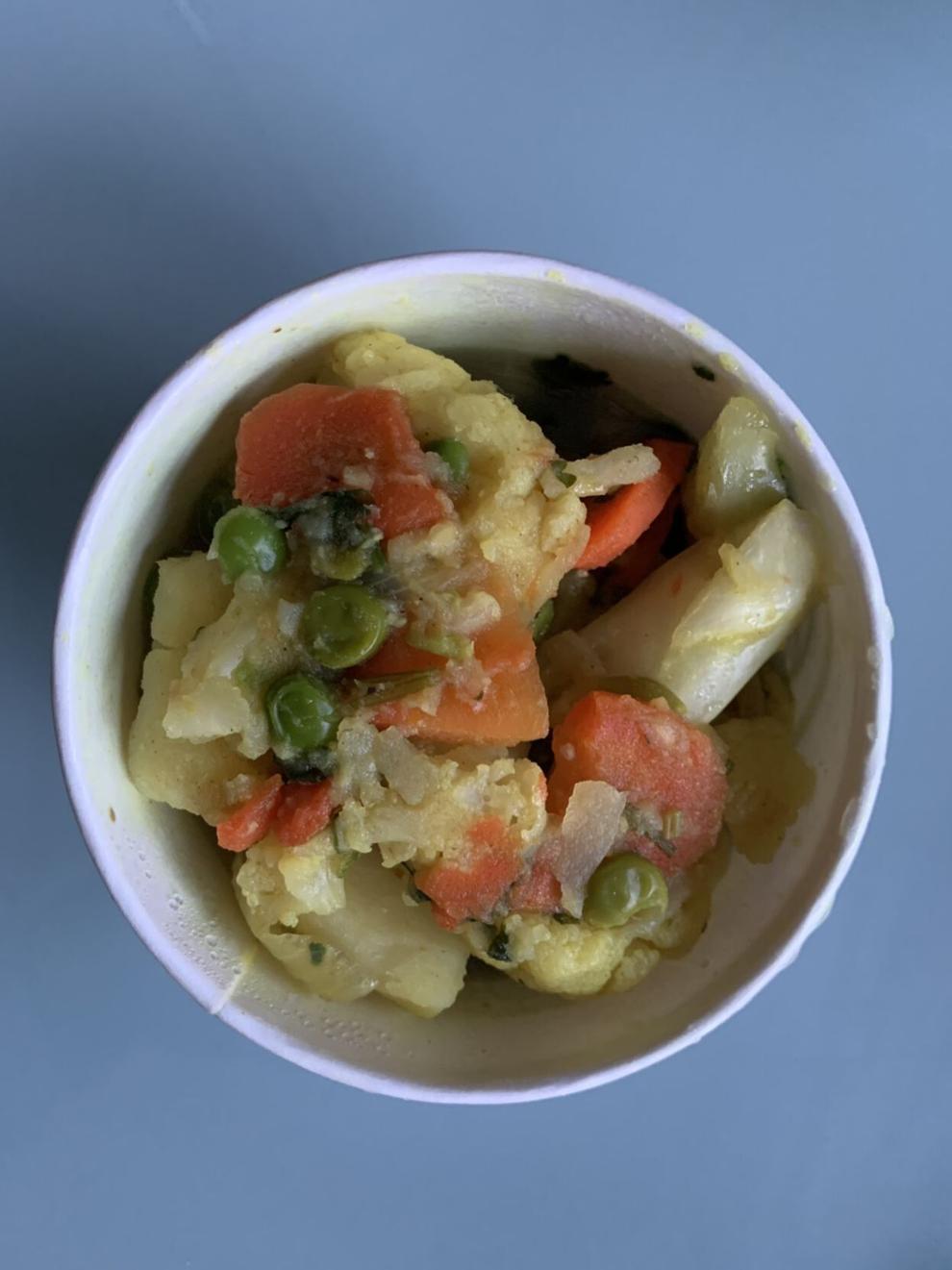 Rajan, speaking on the day of his parents' 60th wedding anniversary, said his mom is unable to work in the restaurant due to health reasons.
Manager Sergio Gonzalez said Bishnu's sister, Jamuna Shrestha, started the restaurant with her and is high risk for getting the virus, so she hasn't been working there either. The restaurant has two other cooks, he said.
Tarkaris are the cornerstone of the menu, and my companion and I got half orders ($4) of both the cauliflower and saag. We both preferred the cauliflower one, which included carrot, potato and peas. The saag (spinach) was joined by black-eyed peas and had an interesting peppery quality.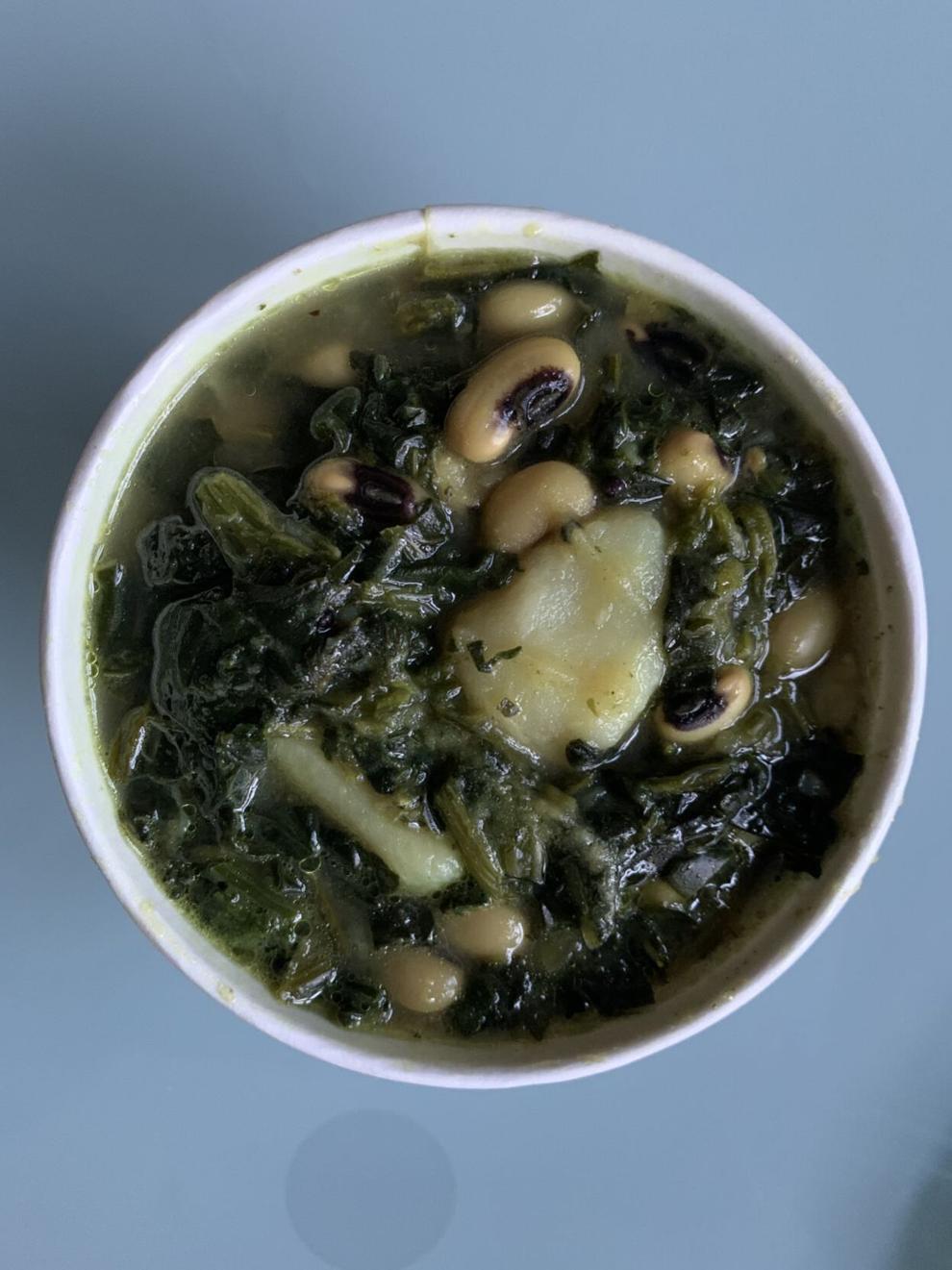 In both dishes, the vegetables were stewed with a winning combination of turmeric, coriander, cumin, garlic and ginger. I added some Sriracha from my fridge.
The palingo saag ($15), which Gonzalez said is one of the restaurant's most popular entrées, featured mustard greens and spinach with potatoes, celery and a hint of tomato. It differs from the tarkari since the greens are sautéed.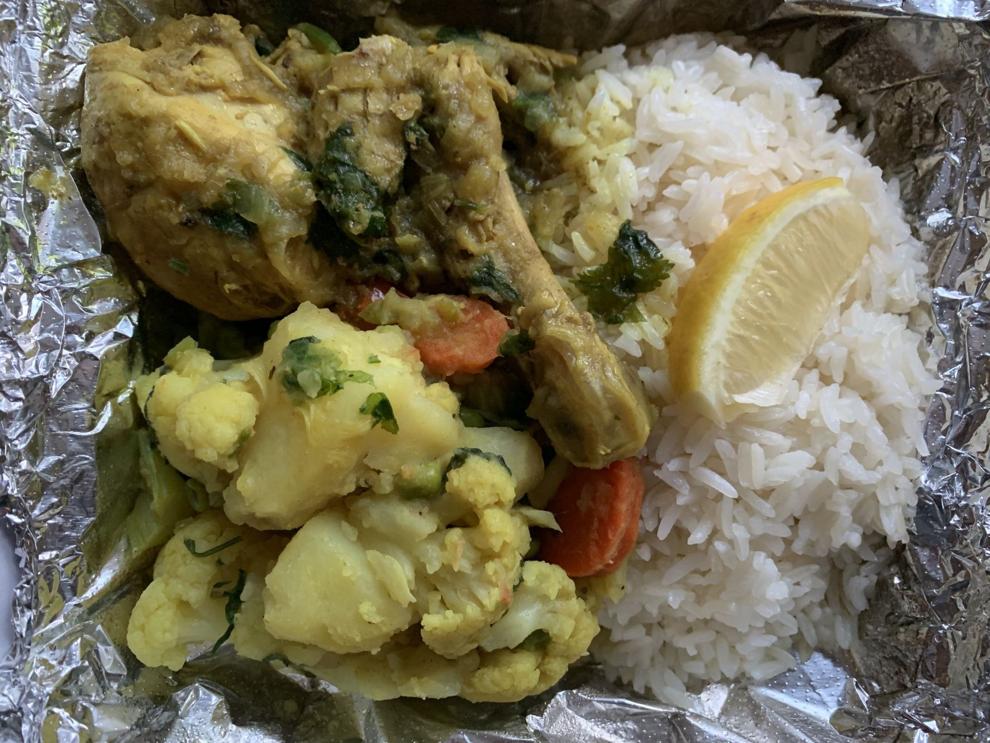 The chicken sikar ($19) is also popular, and has organic white and dark meat. The chicken is simmered with the same blend of Nepali spices as the tarkaris.
"They did a nice job of letting it sauté, so that it's infused with flavor," said my companion.
Dal or salad come with each entrée, and the dal traveled well in the restaurant's takeout containers, and is the perfect comfort food, warming and nourishing.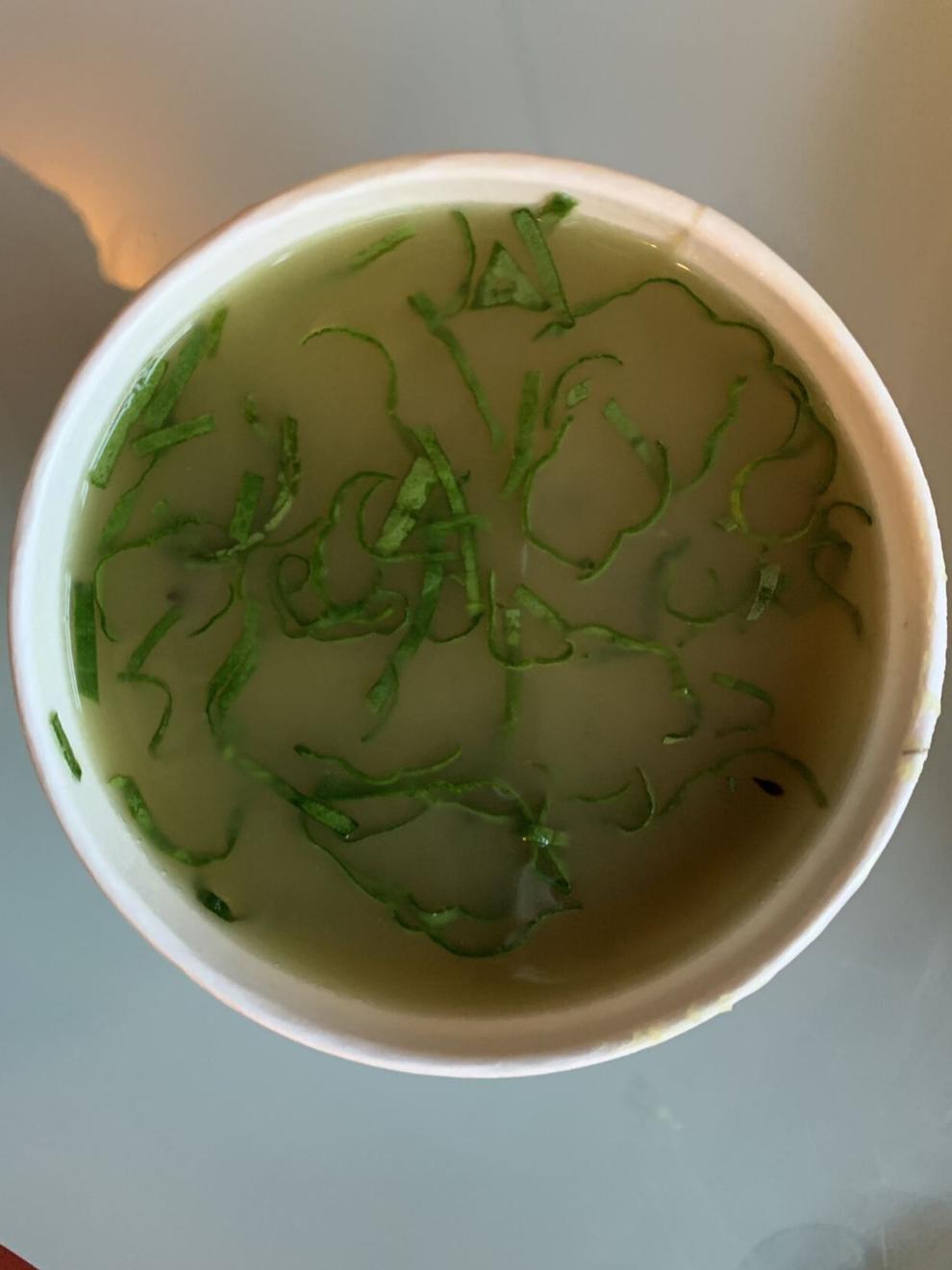 While not a traditional Nepali salad, the salad is a step up from so many side salads, and pops with color. Leaf lettuce is topped with grated carrot, red cabbage, red and green pepper, red onion and a fantastic homemade creamy onion vinaigrette.
Another highlight of the meal was the bhuteko bhanta ($14), with sautéed and well-seasoned small strips of Asian eggplant along with onions, spinach and potato.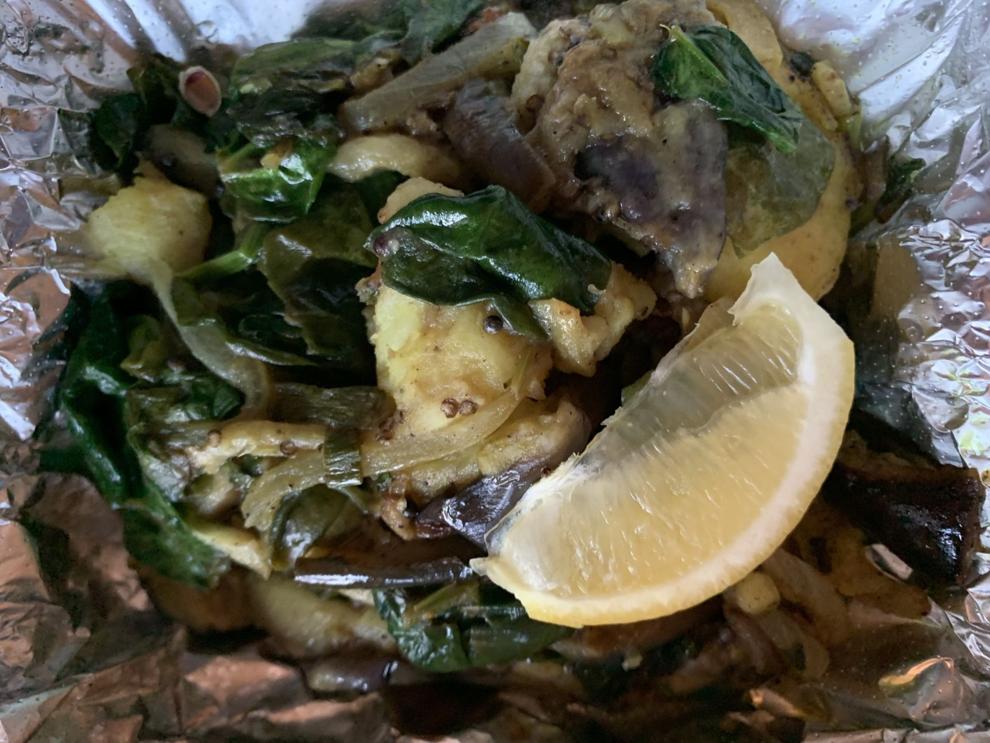 Besides dal or salad, each entrée comes with brown or white rice, or wheat or white roti (flatbread). You can't go wrong with any of it. The chicken also came with a generous helping of tarkari on the side.
We started the meal with Himal's combo platter ($13) and got two handmade momos, small steamed dumplings filled with a mild peanut paste. They were served with a tomato coriander sauce that was like salsa. I preferred dipping them in the sauce for the samosa made with sweet yogurt and cranberry.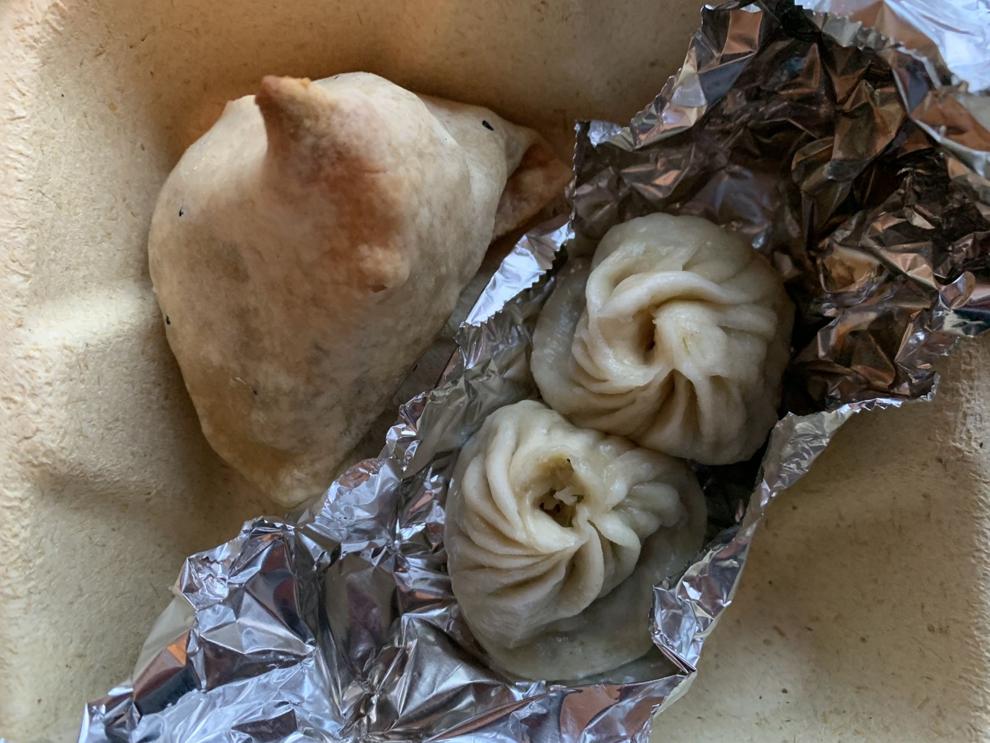 The samosa was baked, not fried, so it wasn't greasy. The potato and pea mixture inside was wonderfully spicy. The platter also included dal and roti.
Himal Chuli has scaled back its dessert menu during the pandemic, and we were happy with the peda ($6), made with ricotta cheese, pistachios, coconut, honey and cardamom, and served with slices of orange. The flavors were subtle and the dessert wasn't overly sweet.
My companion likened it to a Nepalese cheesecake. "It's not so rich that you can't make room for it," he said.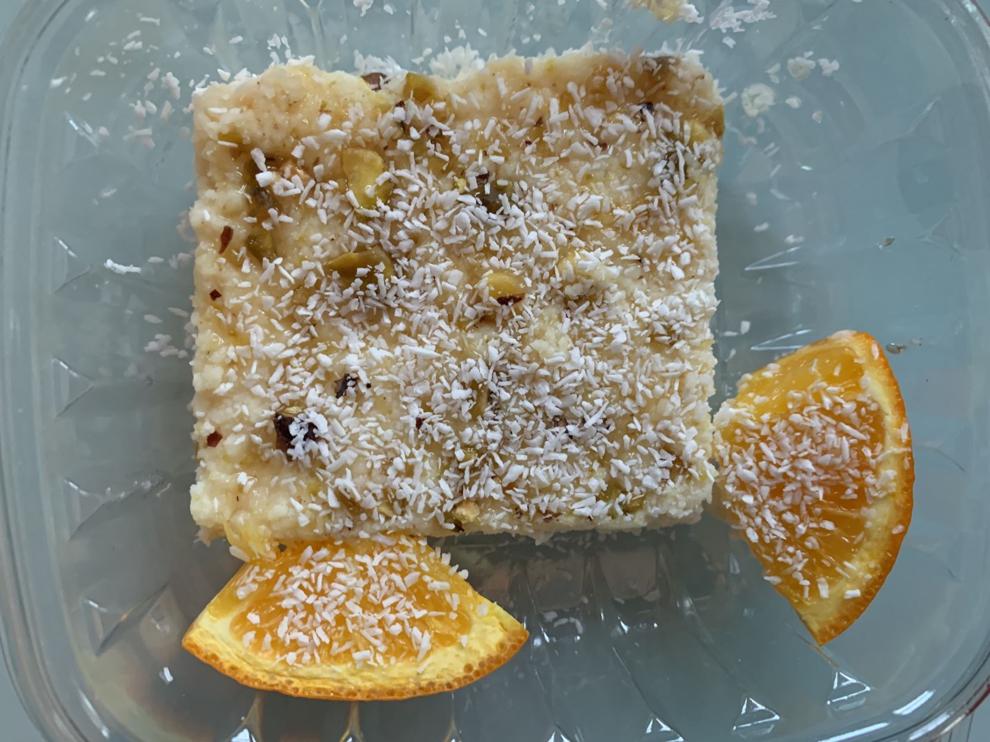 When I ordered my recent meal, I didn't see the restaurant's online ordering — it's hidden under the heading "orders" on the website — so I called and spoke with Gonzalez, who took my credit card over the phone and had the food waiting for me 25 minutes later.
It felt good to reconnect with Himal Chuli — "mountain hearth" — after a long absence. I hadn't eaten there since a 1997 review, and it was nice to order off a menu where everything is healthful.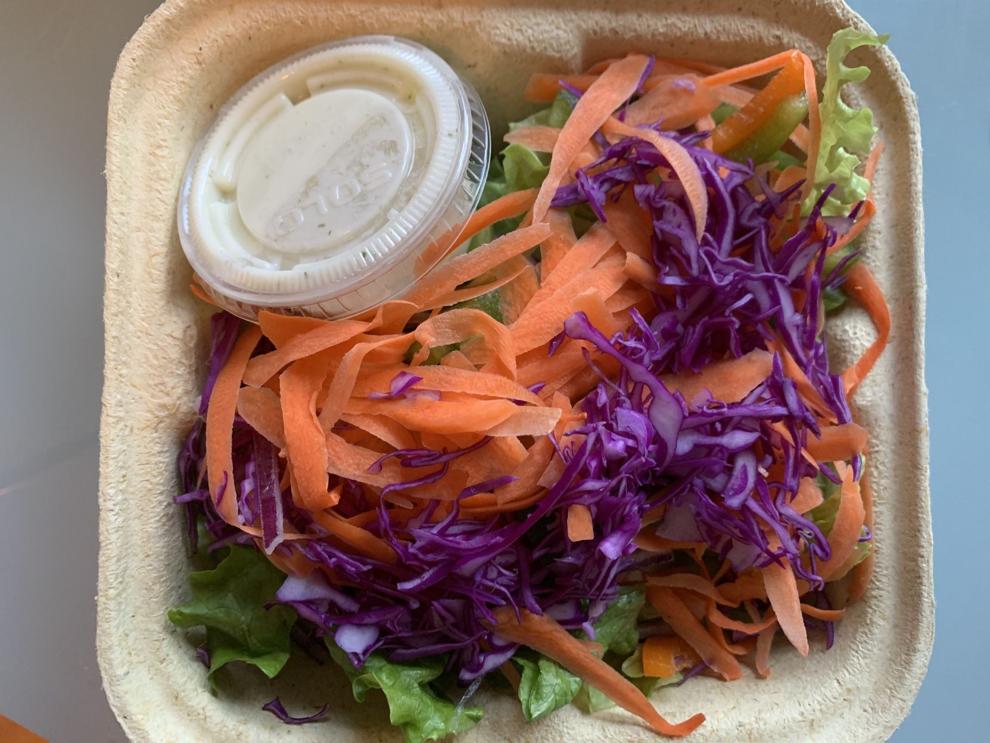 Himal Chuli opened the same year I moved to Madison, and I'm grateful to friends who studied under Krishna Pradhan, then a lecturer at UW-Madison in the department of Languages and Cultures of Asia. They introduced me to the restaurant and we went there often during college.
Rajan Pradhan would go on to bring more Nepali food to Madison. From 2005 until late 2019 he owned Dobhan, a more upscale Nepali-influenced restaurant on Atwood Avenue. From 1994 to 2013, he had Chautara on State Street, between two locations, with its mix of Nepali, Tibetan and Indian food.
Rajan is awaiting city permits for his new, yet-unnamed restaurant going into a former warehouse space at 809 Williamson St.
In the meantime, Himal Chuli, long a hearth and home on State Street, shouldn't be forgotten.
14 best-reviewed restaurants of 2020: All diminished, but still killing it
Tokyo Sushi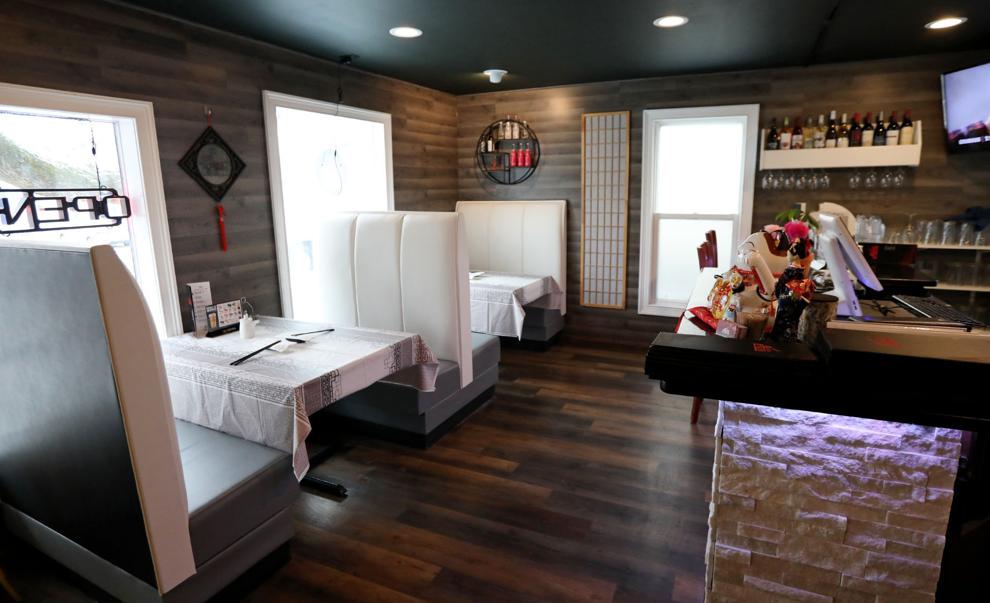 Lorraine's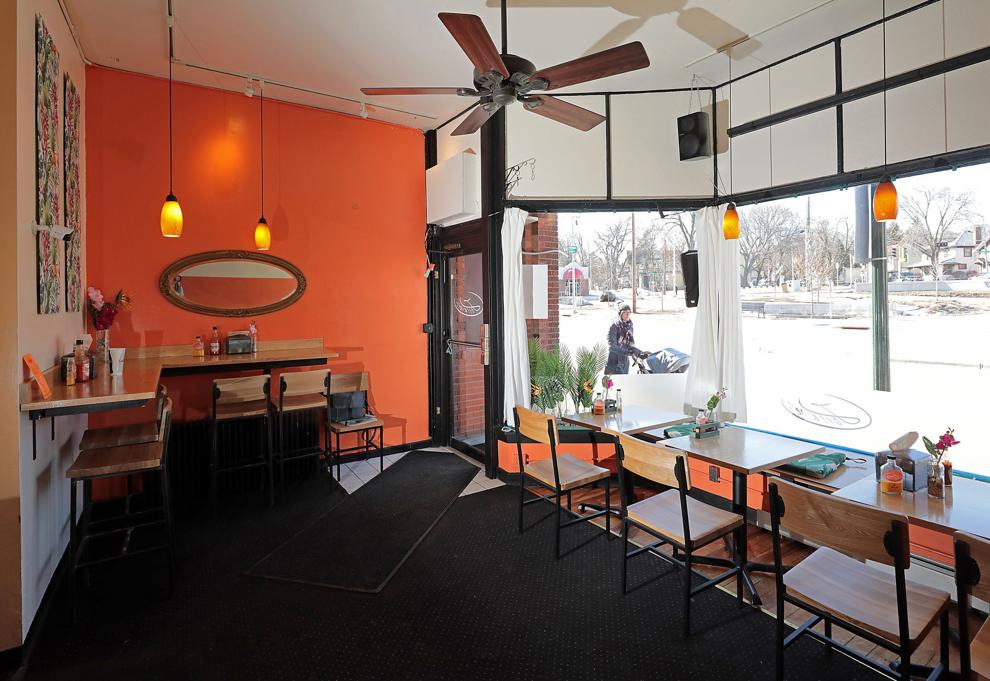 Everyday Kitchen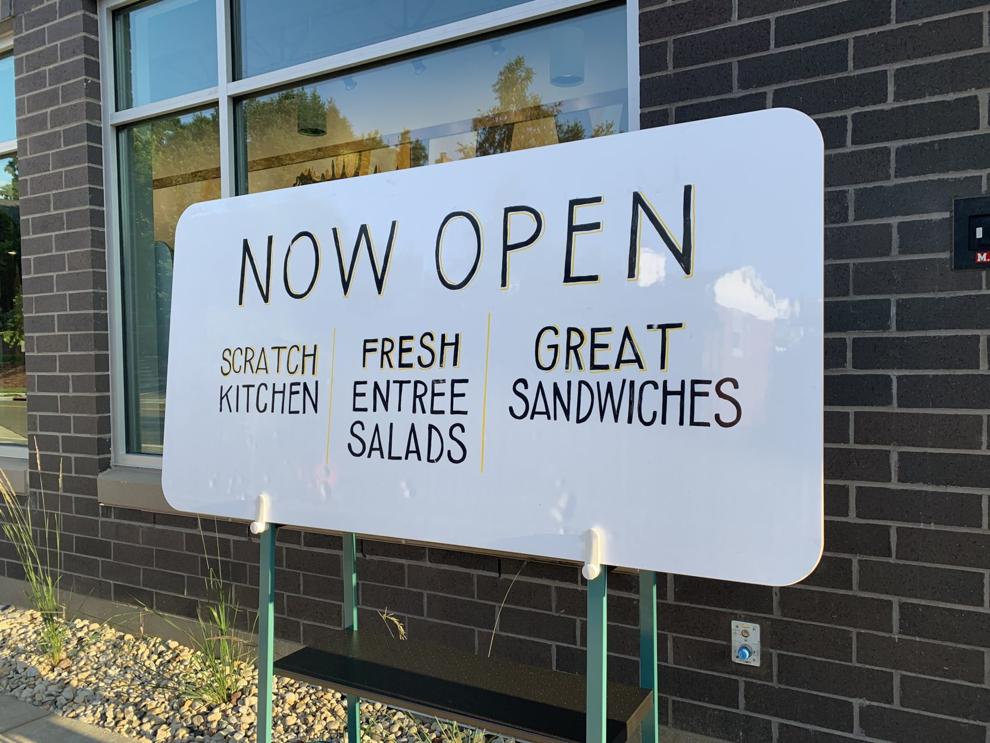 Garibaldi Mexican Restaurant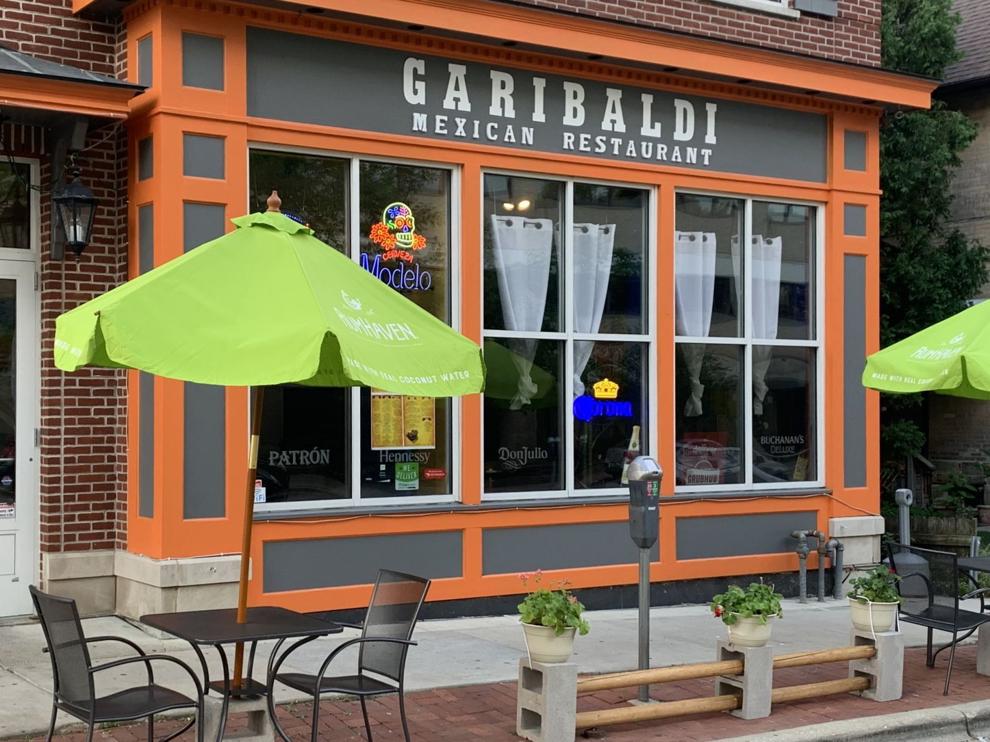 Kosharie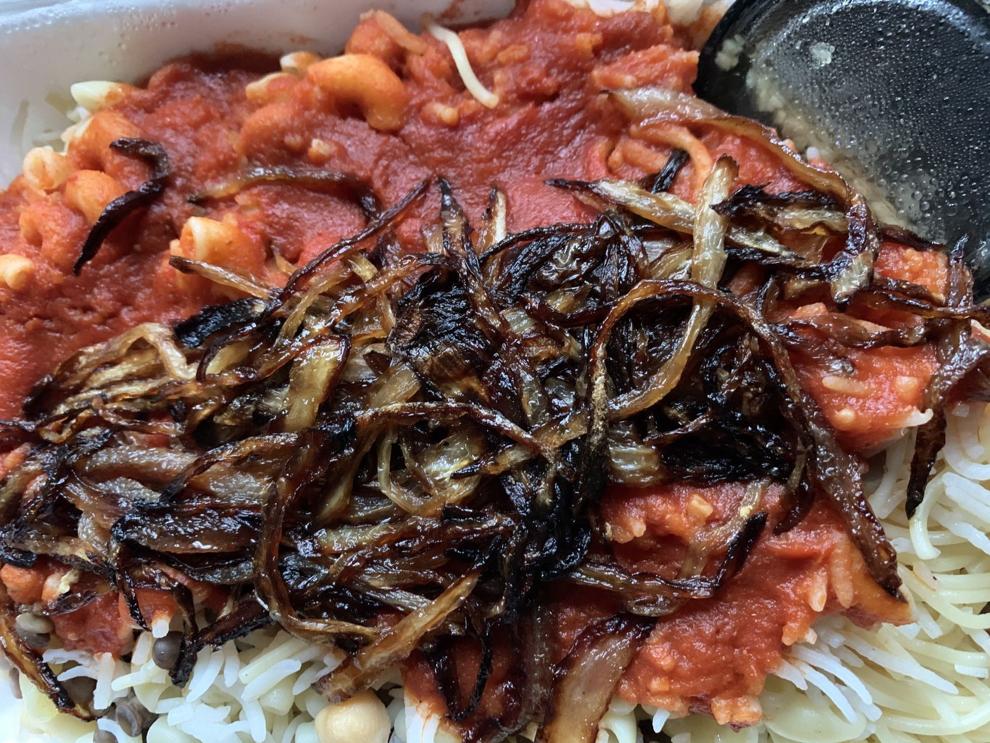 Skal Public House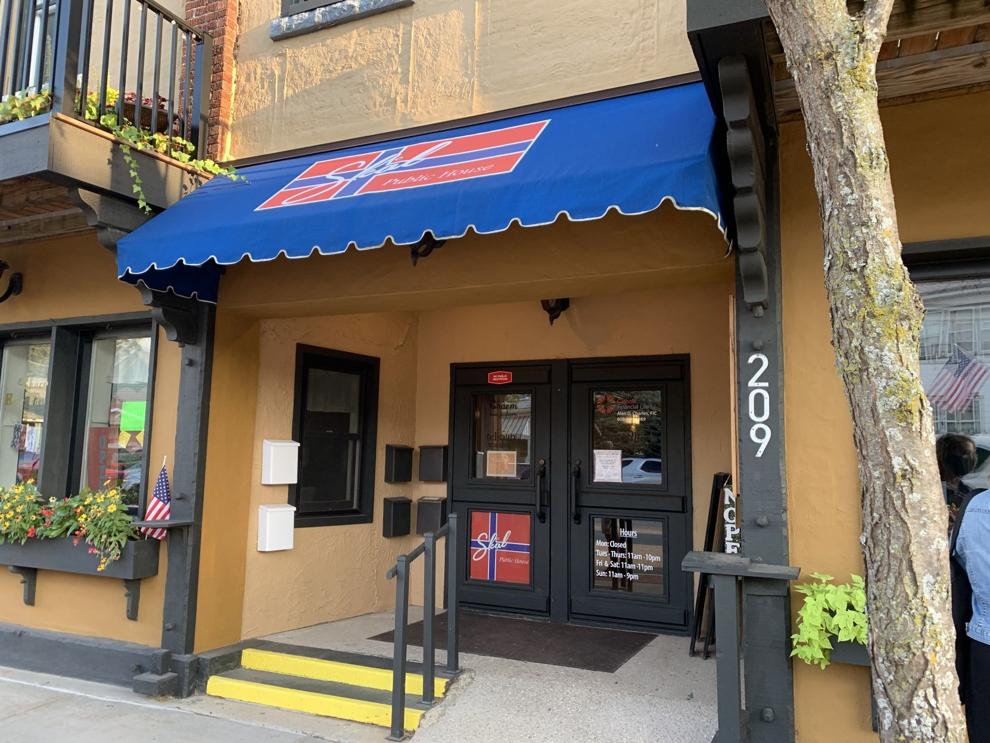 FEAST Artisan Dumpling and Tea House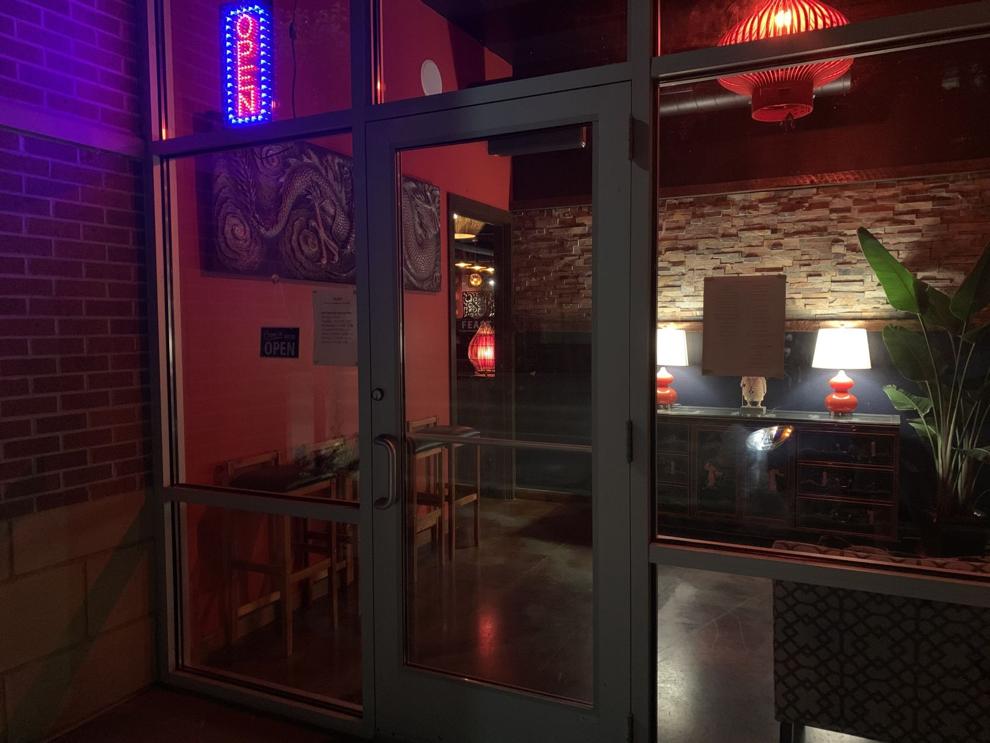 Ragin Cajun Seafood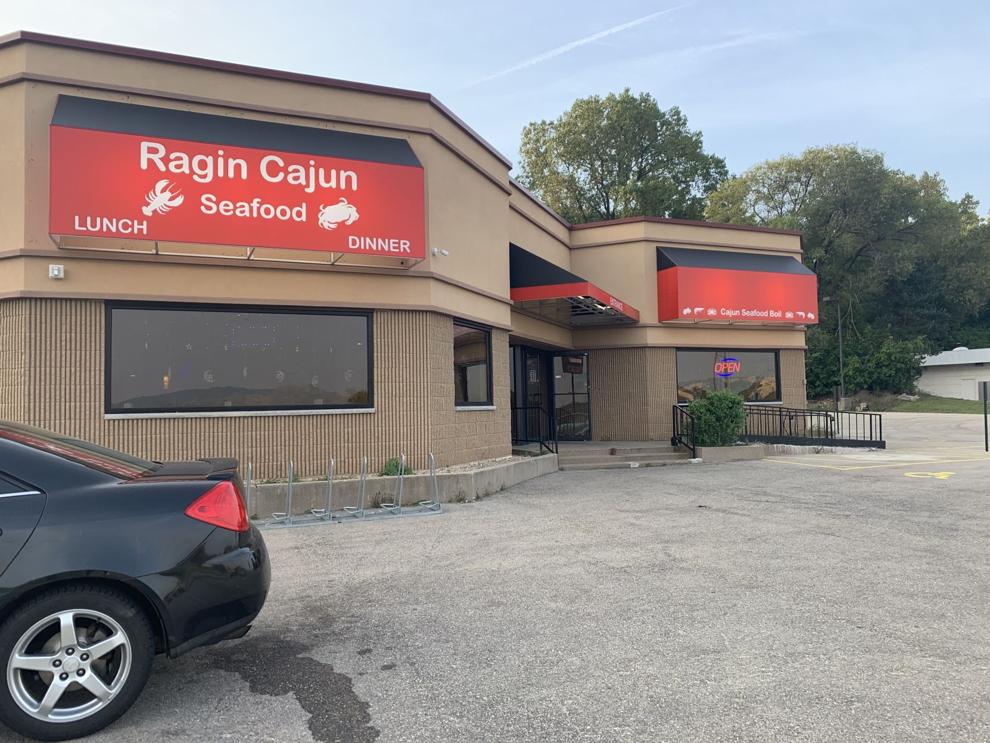 Ahan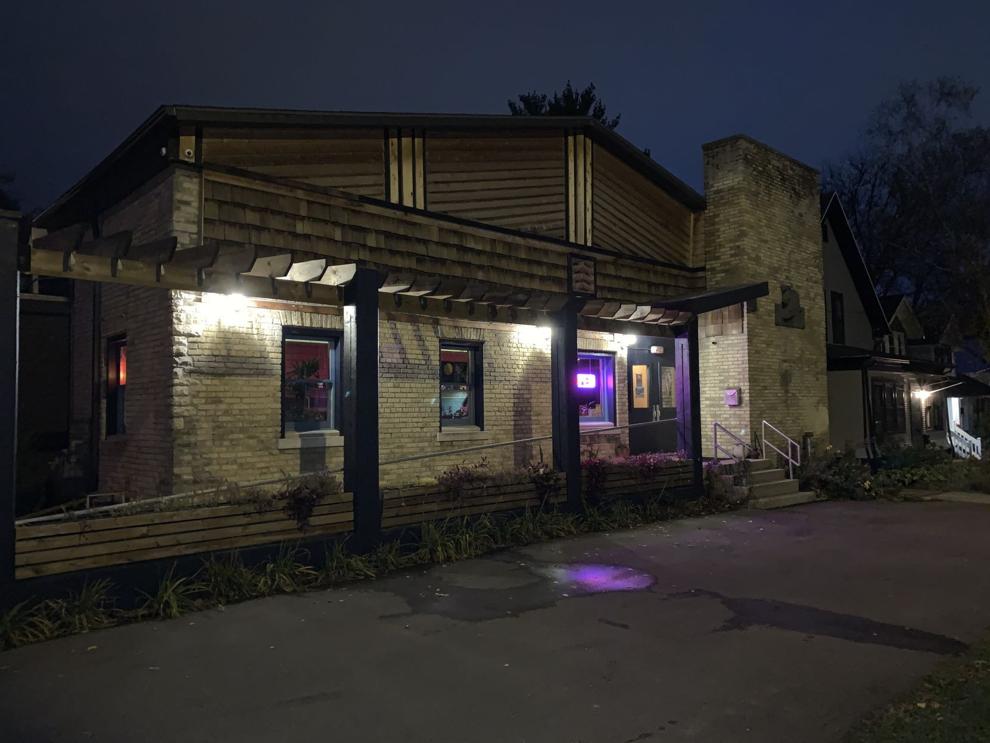 Finca Coffee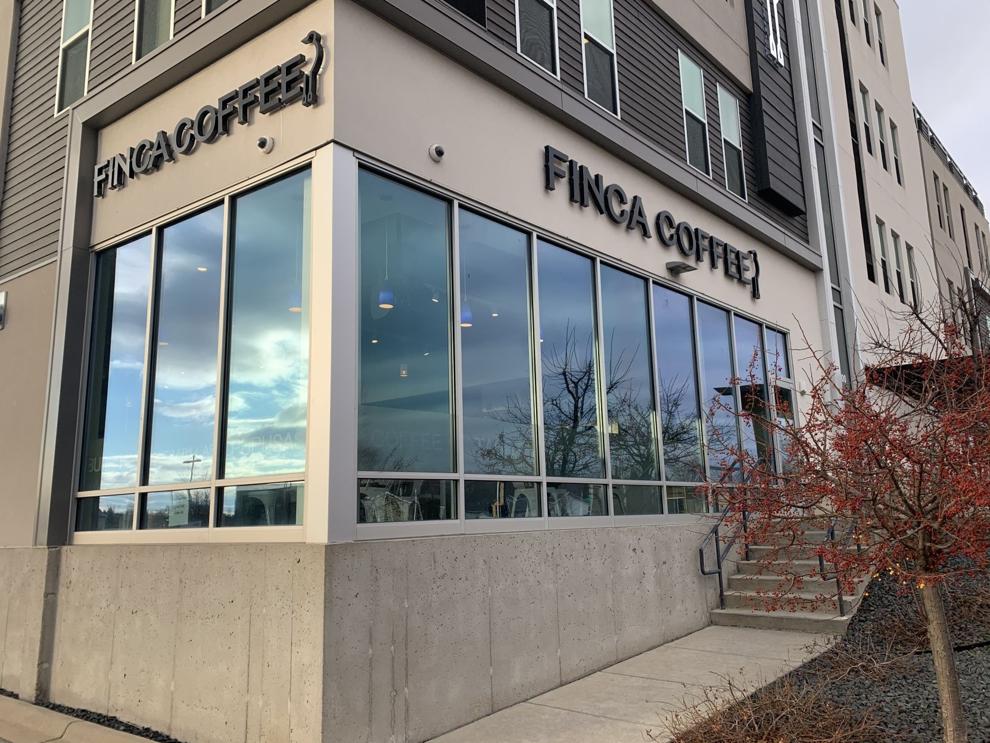 Royal Indian Cuisine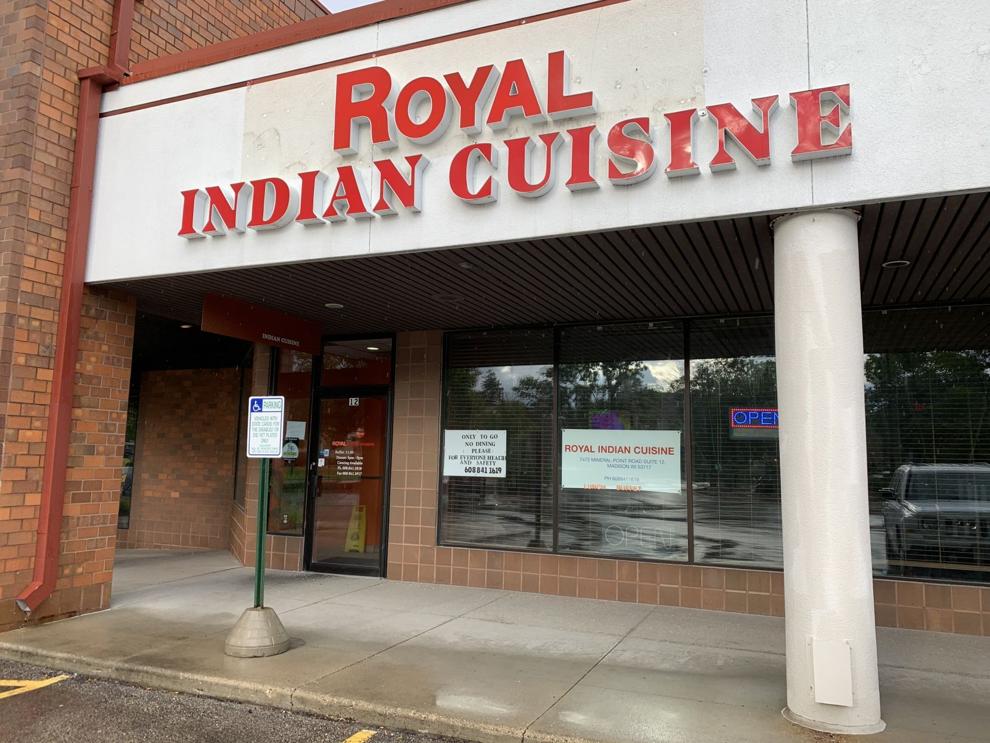 Settle Down Tavern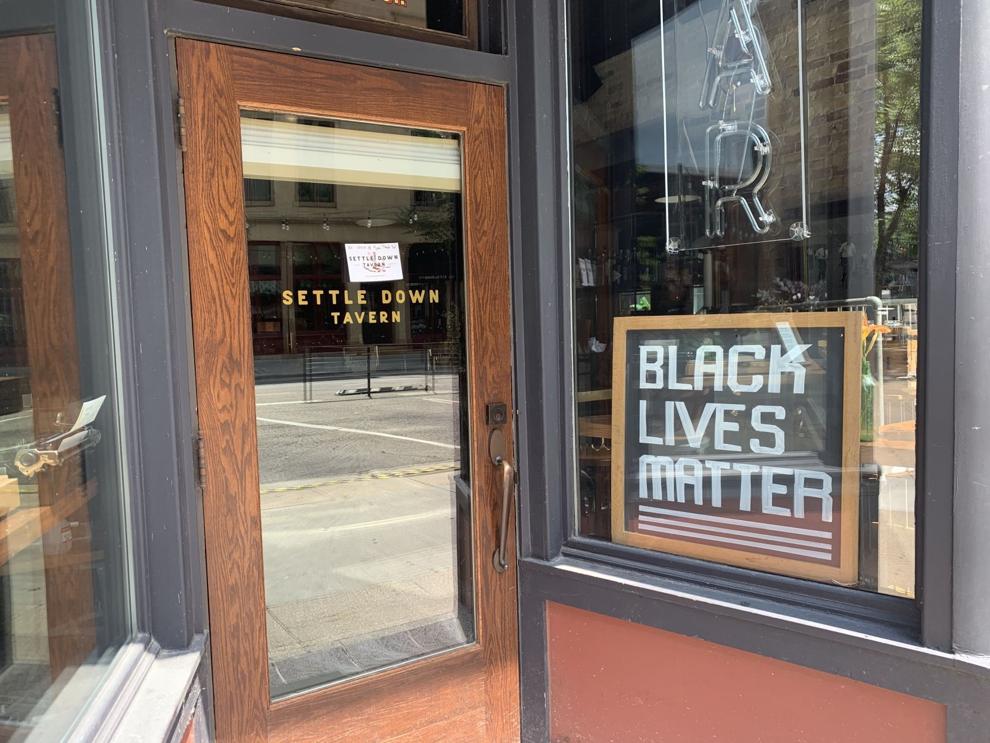 Ru Yi Hand Pulled Noodle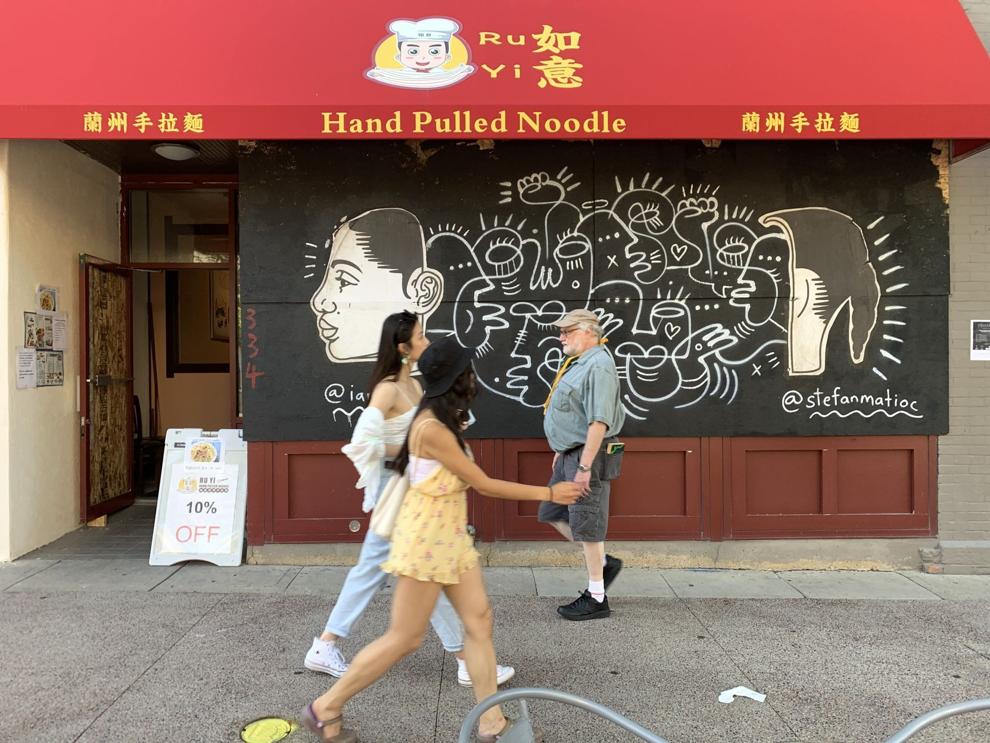 Sunny Pho