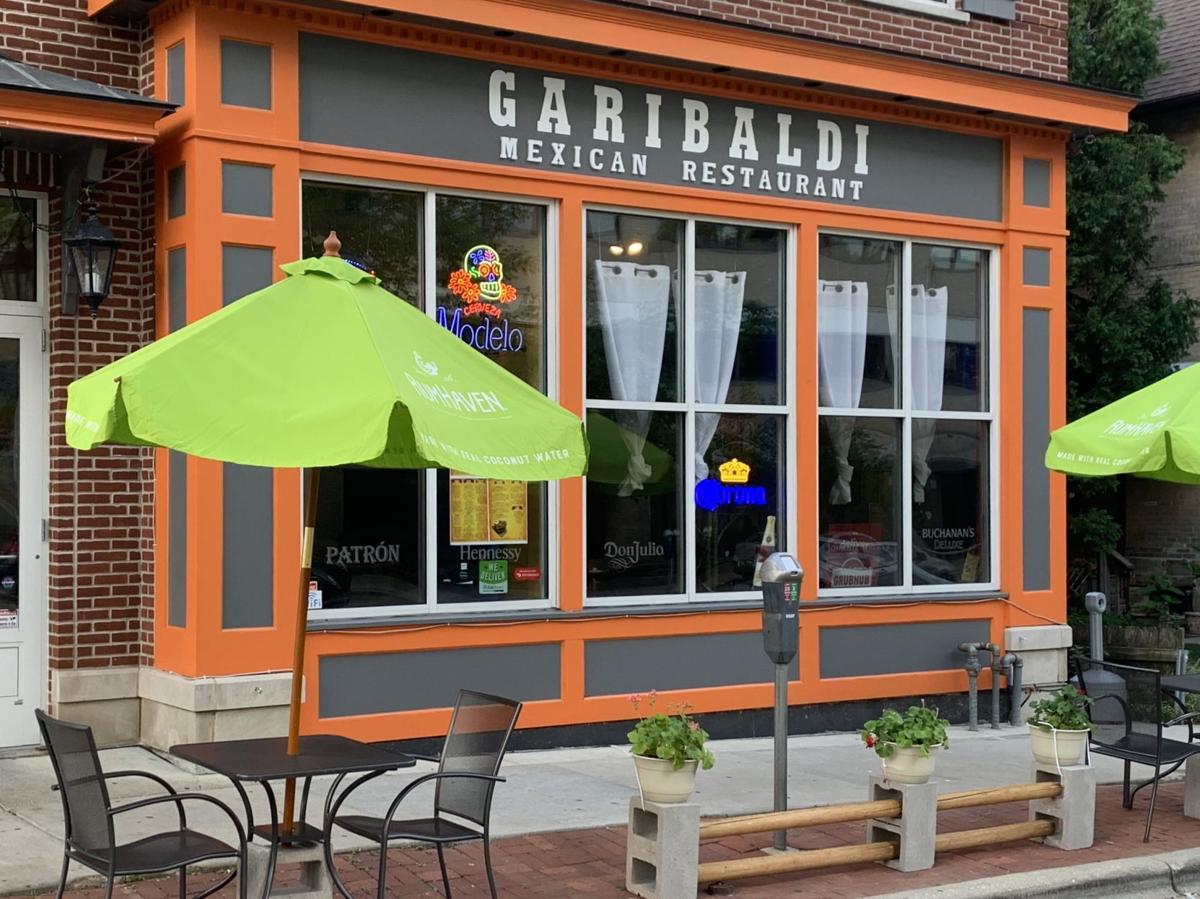 Garibaldi Mexican Restaurant on Butler Street, in the former home of Blue Agave, is named after a Mexico City plaza known as the home of mariachi music.
The plaza was renamed in 1920, at the end of the Mexican Revolution, after Peppino Garibaldi, an Italian soldier who fought heroically in that conflict.
It's a confusing name for a Mexican place, and adding to the confusion is that when looking up the restaurant online, you'll find a pair of Garibaldi Mexican restaurants in small towns in northwestern Wisconsin near Minneapolis. There's also a Fiesta Garibaldi in Milwaukee.
Erik Francisco Doroteo, whose father, Felipe Francisco Juan, opened Madison's Garibaldi June 1 close to the Capitol Square, said the others have no connection.
Doroteo spoke for his father, who isn't fluent in English, and said Juan's spent the past 13 years in restaurant kitchens including at Laredo's East, where he worked his way from dishwasher to head chef. Doroteo's mother and 16-year-old brother also work at Garibaldi.
When I first learned of Garibaldi and called to get more information, Doroteo, who manages the restaurant and turned 18 last week, couldn't have been sweeter.
He said they have someone working on a website with a way to order online, but meanwhile, he's glad to take orders and credit card numbers by phone and bring the food curbside, while wearing a mask.
Doroteo, who makes the normally table-side guacamole ($8.50) to go, said he keeps it basic: two big smashed avocados, garlic, salt, cilantro and onion.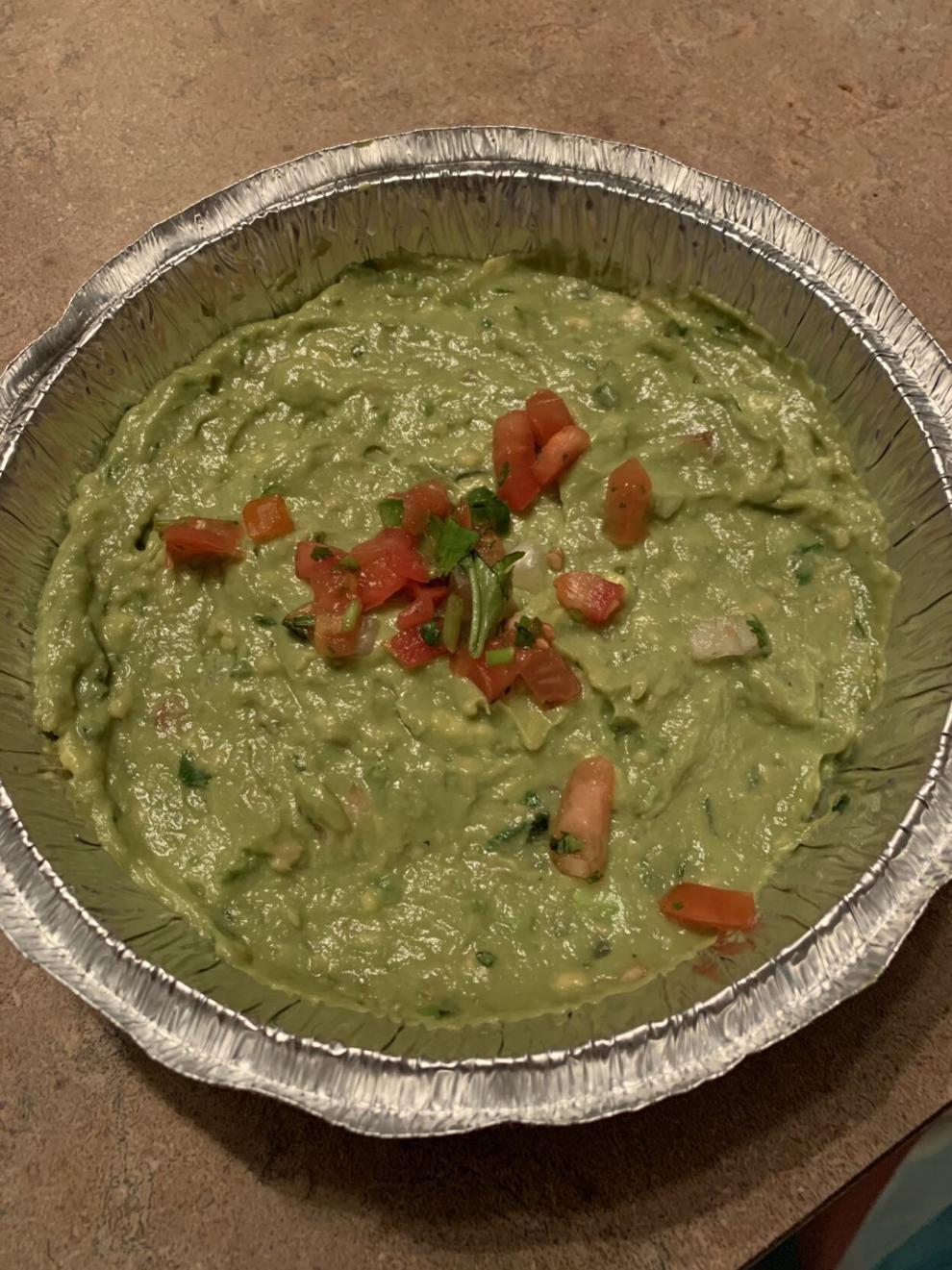 It was a generous portion with the perfect balance of ingredients and a beautiful smattering of chopped tomatoes on top.
He said he leaves out jalapenos for carryout orders. "Some people can't handle much spice," he said, noting that customers who eat in can control the amount of heat.
Each carryout order comes with a bag of chips that are fried in-house, and an excellent, fresh salsa with a nice kick from chile de árbol and jalapenos.
Garibaldi offers six specialty burritos, including a Badgers one with ground beef. We went with the Packers burrito ($11.50), and I can't say enough about it. A meat-lover's dream, it was stuffed with tender, flavorful carnitas, the Mexican version of pulled pork. The meat was combined with mozzarella cheese and cheese dip that had a hint of jalapeno. The burrito also had green peppers, grilled onions and beans. It was wrapped in a spinach tortilla, and topped with cheese sauce, pico de gallo and the restaurant's homemade salsa verde. 
"They go for it with the meat and all the ingredients: Big chunks of pork, big chunks of onion, big chunks of pepper," my friend said.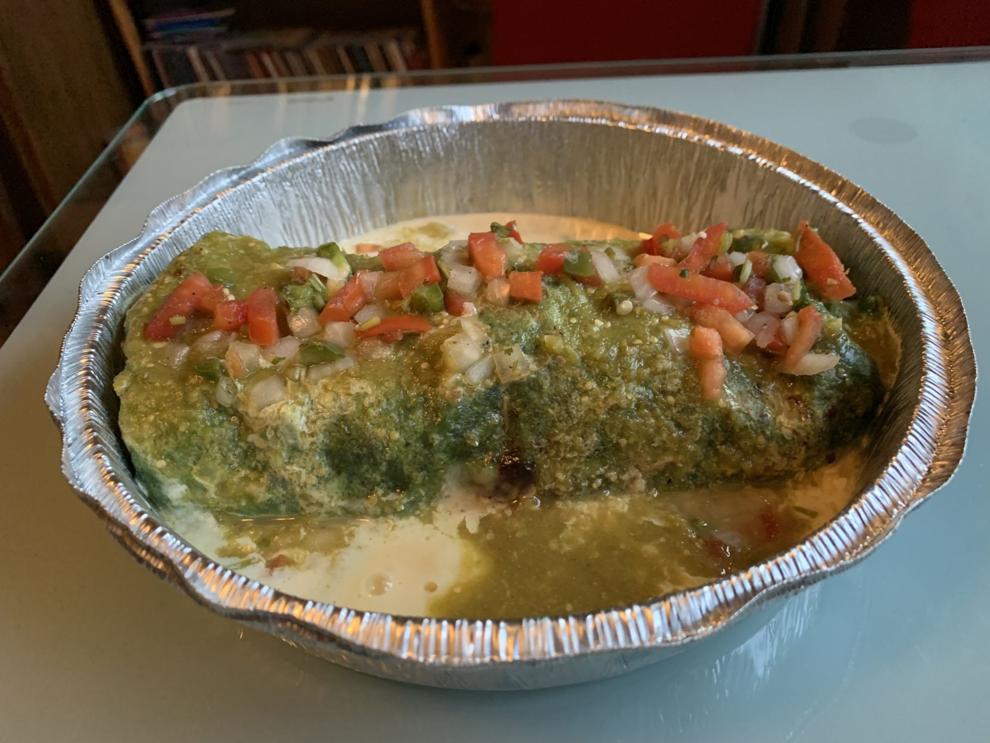 The green tortilla was soft and delicious from sauce inside and out. My friend said that they should use yellow peppers to give it more of a green-gold appearance and further the Packers theme. When I mentioned that to Doroteo, he said they do sometimes.
Enchiladas poblanos ($10.50) was also worth ordering. Three corn tortillas were filled with chicken and poblano peppers and topped with a mole sauce that was a bit sweet, a zigzag of sour cream, and red onion. The Mexican rice on the side had more character than the usual rice, and the beans got some of the mole on them as they traveled, which added to their appeal.
Doroteo let me mix and match tacos ($7.50 for three) and asked if I wanted the al pastor and campechano tacos with onions and cilantro, and of course I did.
Both were delicious with their double corn tortillas. The combination on the pastor of guajillo-marinated pork tips and grilled pineapple was fantastic. The campechano, which paired steak and chorizo, was also hard to beat.
The last taco, the pescado, had a healthy helping of grilled tilapia in a flour tortilla. While the menu described it as having tangy Mexican coleslaw and queso fresco, those ingredients didn't stand out enough. A small container of salsa picante came on the side and helped perk it up.
Doroteo said his father has no connection to Blue Agave, except having worked there for a short time while preparing to take it over, which he did three weeks before the COVID-19 lockdown.
"We were getting things ready, and honestly we just closed for a week, or a week and a half, because nobody really knew what to do," Doroteo said. "We just ended up deciding as a family to open and try carryout."
Doroteo said it's been going well, and that people in the neighborhood have been supportive. "It seems like people really like the food and once they come, they come back again."
I can see that, but need to point out one thing. Whereas most people in the restaurant business who take orders over the phone ask if you'd like to add a tip, both times I ordered from Garibaldi, Doroteo's been too shy to ask.
When I picked up my second order, I told him he should start asking, and last I talked to him, he said he has been.
Just something to be aware of because he's more than deserving.