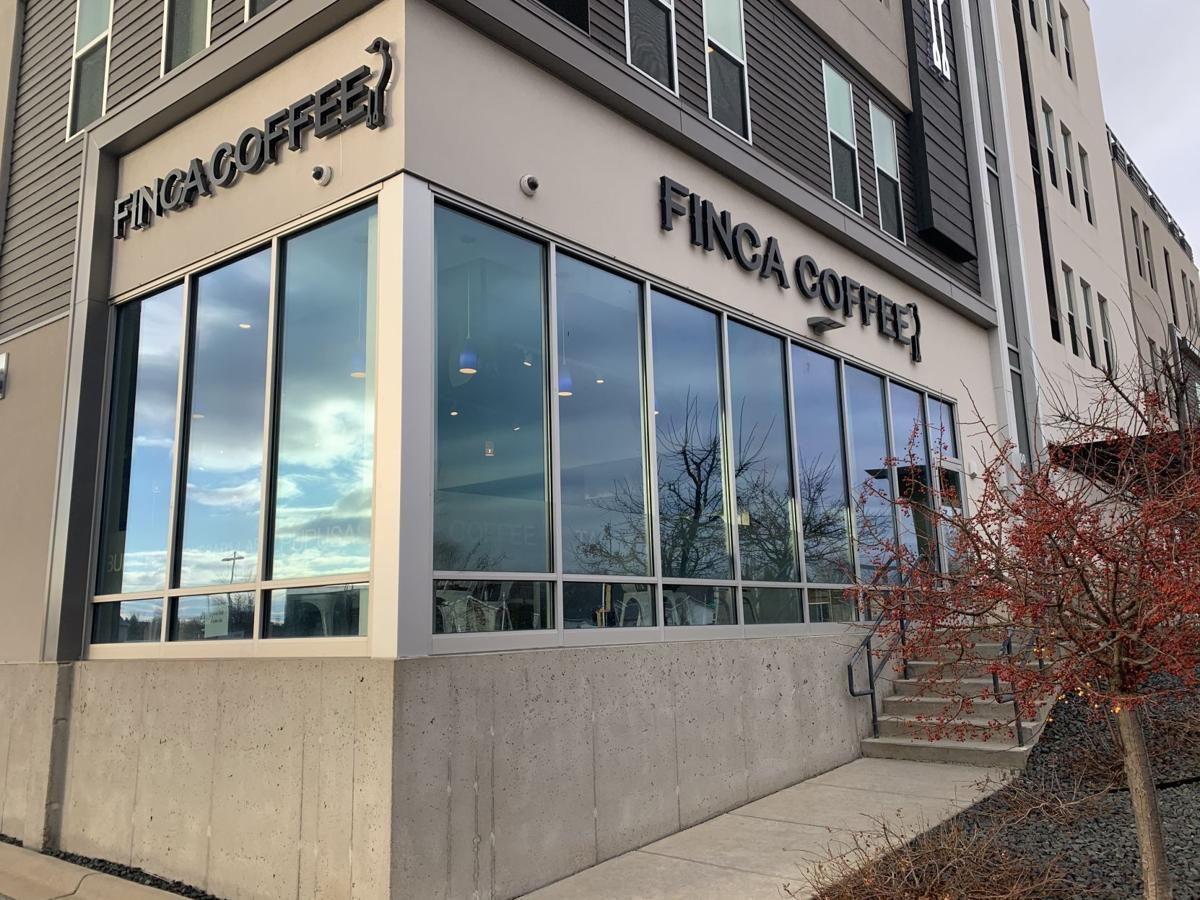 Finca Coffee, in a modern building on Rimrock Road, has seen a 50% drop in business since the COVID-19 pandemic took hold.
But Todd Allbaugh, the general manager, who opened the business in August 2019 with owner Marleni Valle, is grateful to his core customers who are keeping it going.
He doesn't take surviving for granted. "We're just thankful every day," Allbaugh said, noting that one of the shop's baristas lost his father to COVID-19 last week. Valle's brother-in-law in El Salvador, a 55-year-old physician, also died from the virus last week, he said. "So, we have seen it up close and personal."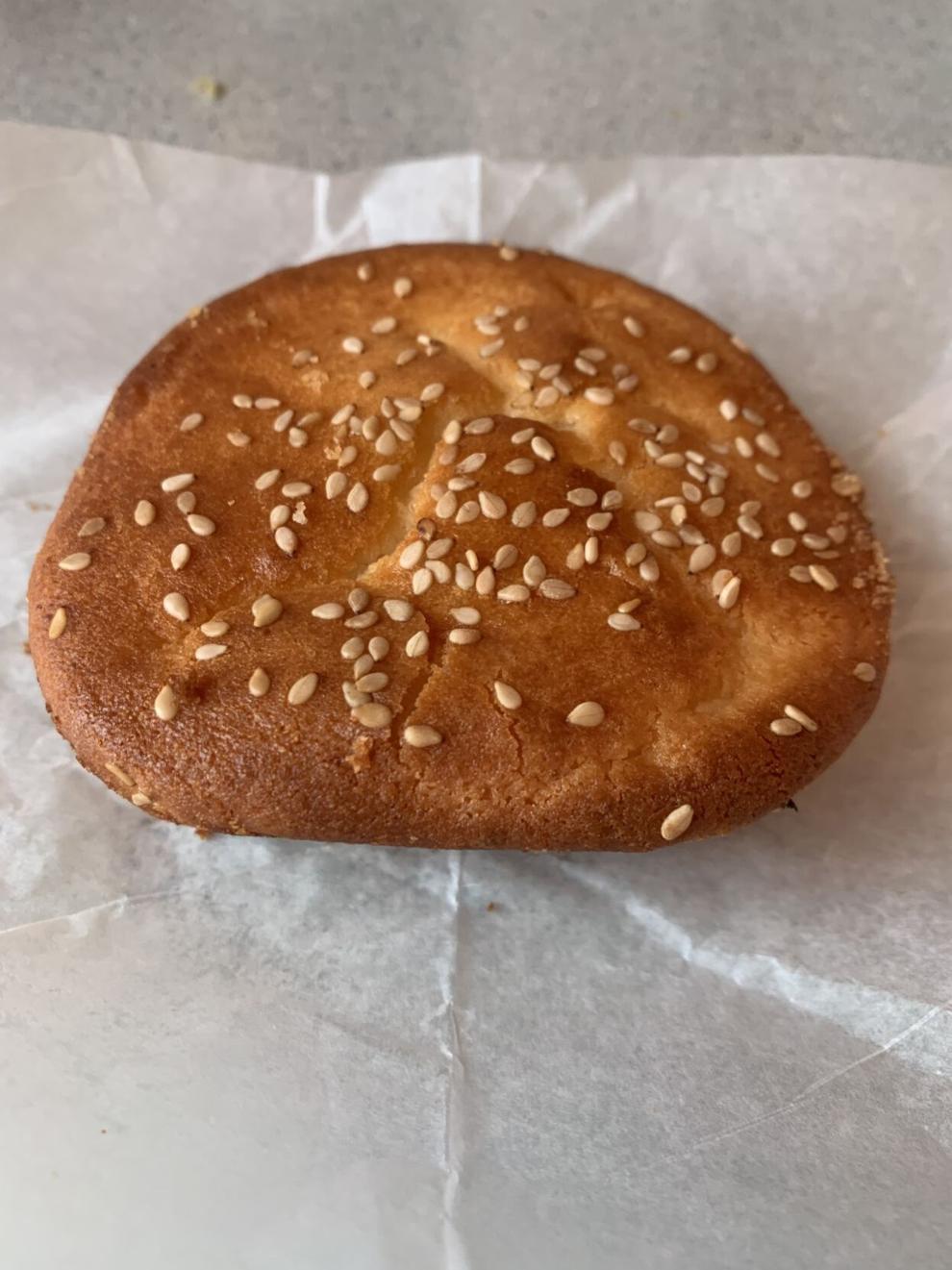 If Allbaugh's name is familiar, it's because he ran the upscale coffee bar 5th Element Coffee on University Avenue for two years. When he closed it in the summer of 2017 after a Barriques moved in across the street, he said it had been "humbling, gratifying and rewarding" to pursue his life's dream and have it appreciated by many coffee lovers.
Now Allbaugh, 51, is back selling "single-origin, farm-to-cup coffee" at Finca Coffee with beans from El Salvador. Not only does he serve incredible coffee, but the shop also has an excellent food menu, including two Salvadoran specialties.
Salvadoran quesadillas ($2.25) are listed on the breakfast menu, and Allbaugh, when he took my order by phone, pointed out that they have nothing to do with regular quesadillas and are more like a muffin.
They're made with rice flour, so they're gluten free. Perfectly moist and lightly sweet, you wouldn't guess that Salvadoran cheese and sour cream are among the ingredients. It had a coffee cake density, but instead of icing or crumb topping, there were toasted sesame seeds on top. On the pastry scale, this does a muffin one better.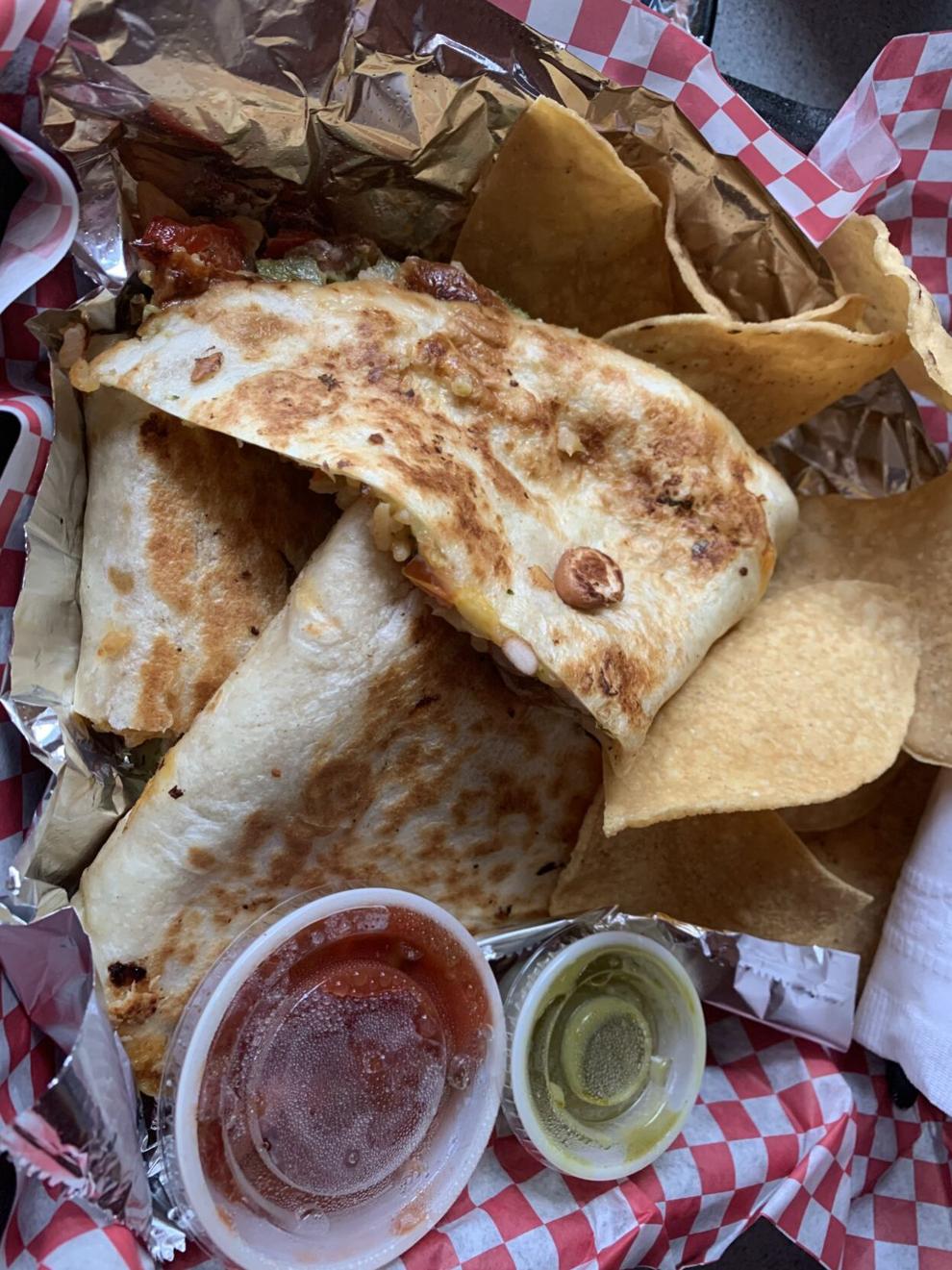 As for the Mexican quesadillas, these are also incredible at Finca. The online menu isn't real descriptive, so I asked about filling choices and wound up with a vegetable one ($8.99) after getting the impressive rundown of ingredients, including zucchini, broccoli and green and red peppers.
"This quesadilla is light on cheese and heavy on beans," my companion said when I gave him one of the three thick sections. "Quesadillas should be cheesy and gooey."
That didn't bother me since the quesadilla was teeming with vegetables along with pinto beans, rice, pico de gallo, guacamole, sour cream, cheese, cilantro and red and white onions. The tortilla had been nicely browned. It was easily the most healthy quesadilla I've ever had.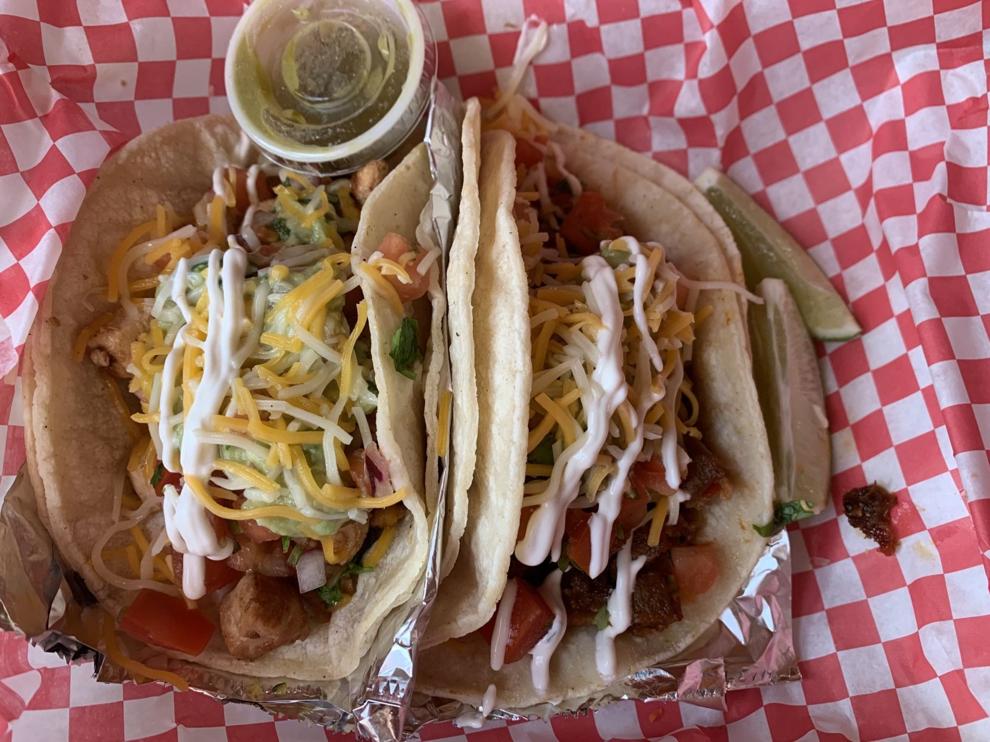 Tacos ($2.75 each), made with double white corn tortillas, were also outstanding, packed with marinated meat that's grilled to order. I got one chicken and one pork, and both had tremendous flavor. Mozzarella and cheddar were thinly grated, and sour cream, guacamole and pico de gallo added a lot. It's hard remember the last time I enjoyed tacos this much.
Papusas ($3) are a house specialty, and a bean and cheese one was worthwhile, but would've been better with meat. The thick, masa corn base was soft and tasty. It came with a thin tomato sauce and another container of mildly-spicy chopped cabbage.
El Salvador's national dish, papusas are sold everywhere in the country, "from street stands up to restaurants called pupuserias that seat 150, 200 people," said Allbaugh, noting that he's been to El Salvador 39 times in 24 years. "It's kind of become like my second home down there."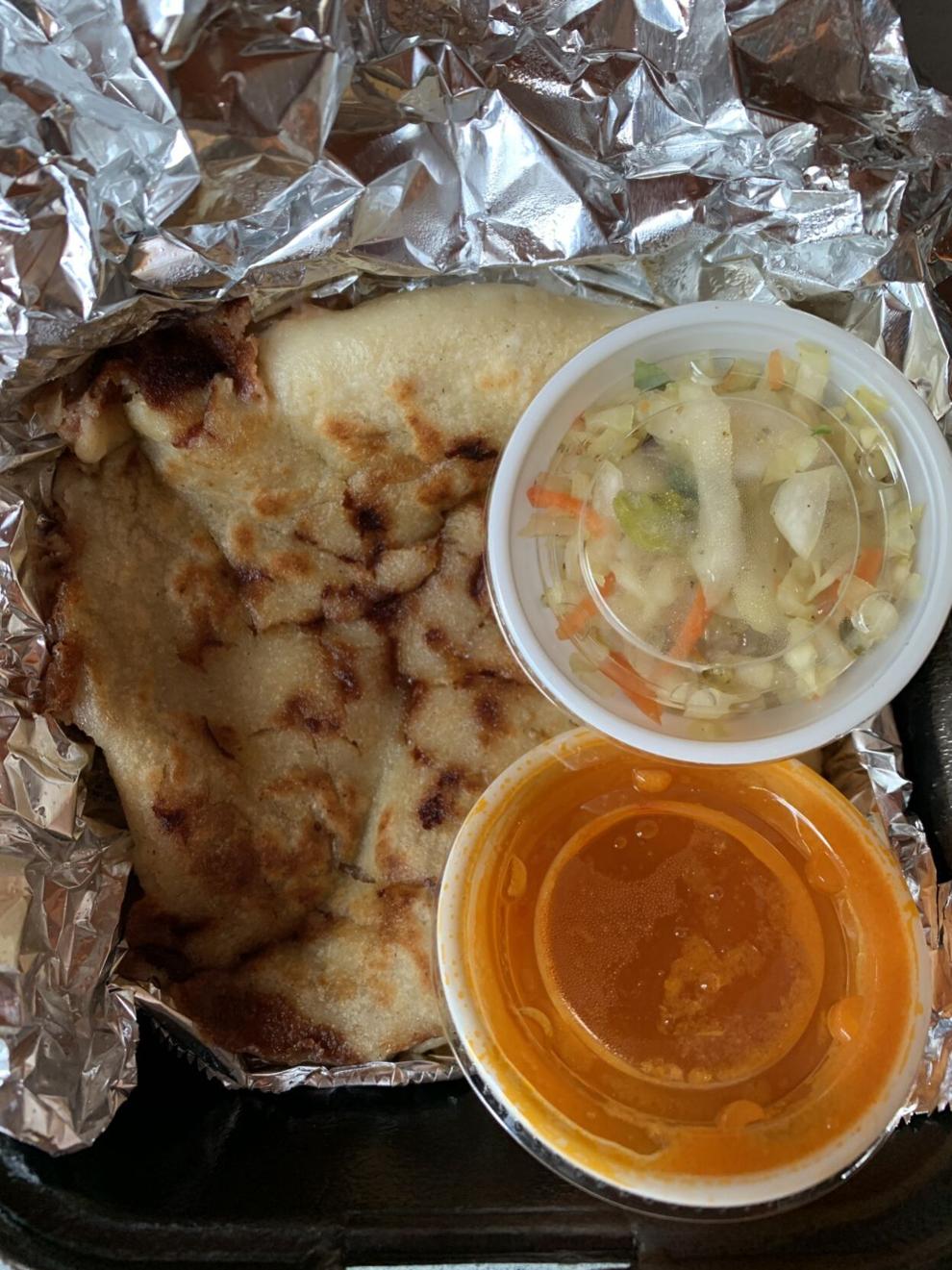 Allbaugh first started going to El Salvador with Valle's husband, Silas, who was his roommate at what's now known as UW-Platteville Richland. He gets Finca's coffee from two related businesses in El Salvador and also JBC Coffee Roasters in Madison.
But back to the food: A thin steak burrito ($7.99) was the only disappointment. Its tortilla had also been perfectly grilled, but the contents were bland. It was the only item from Finca that needed hot sauce. I found the meat chewy and without the tenderness or good grilled flavor of the taco meat. It was joined by beans, rice and pico de gallo inside.
My dining partner liked it better. "It's a good cut of steak. Not tough, no gristle. The ingredients are simple: steak and rice and beans. There's not a lot of seasoning." He also praised its thin tortilla. "It's not doughy," he said, noting that burritos sometimes suffer from too much tortilla.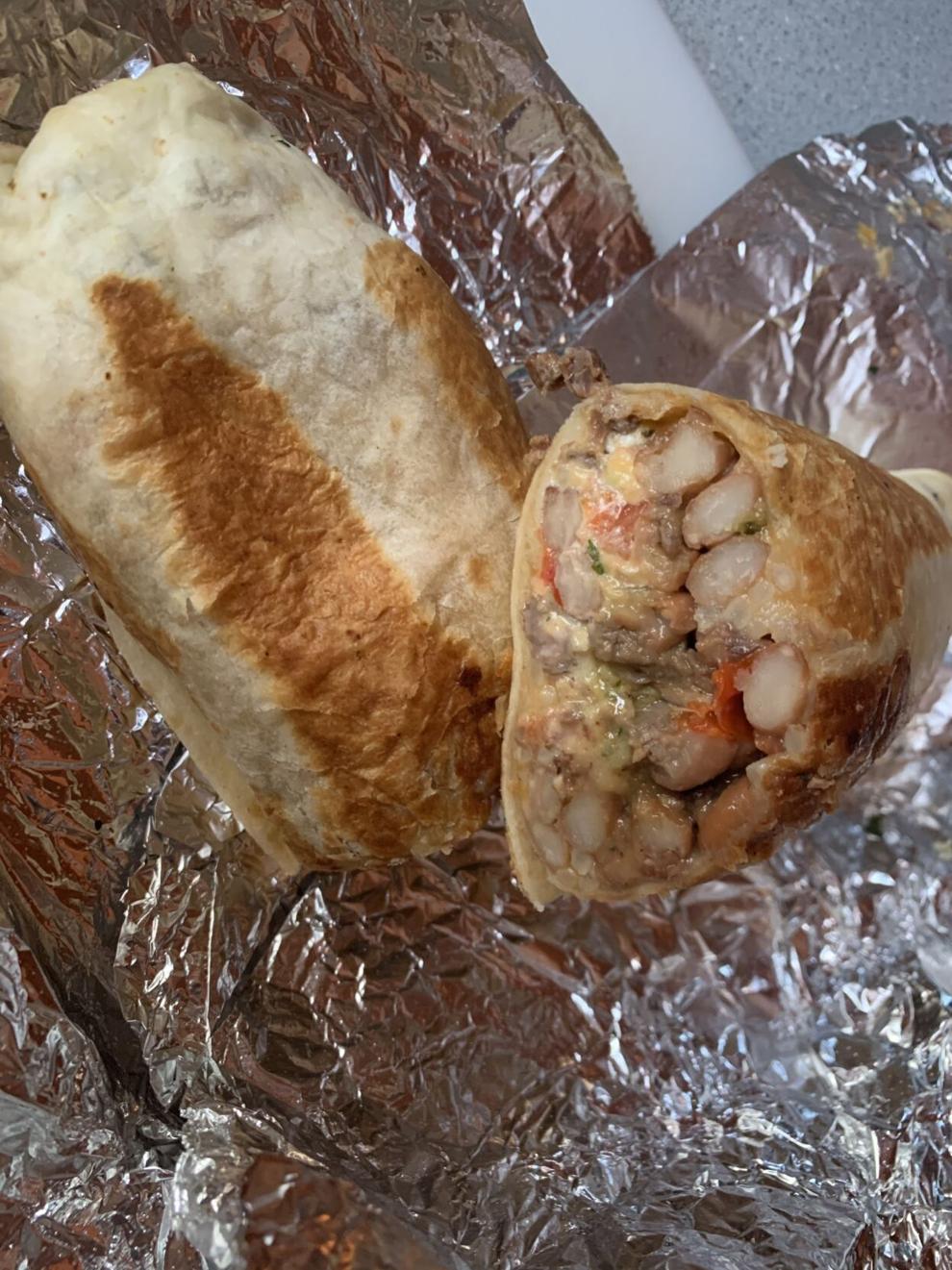 Many of the items came with tortilla chips, a fiery green hot sauce and a chunky red salsa with surprising heat.
Finca, which means "farm" in Spanish, is all about coffee and giving its coffee farmers a fair price. My latte ($4 for a small) was wonderful, but what really stood out was my daughter's iced decaf caramel macchiato ($4.75 for 12 ounces). We both thought it was better than Starbucks'.
"That makes me happy. And that's what we aim for," Allbaugh said when I told him that. He said his first paid coffee job was in a Starbucks on Marco Island, Florida, where he lived for a few months.
"They have a great training program, and they have a lot of things you can learn. But the actual coffee leaves a little to be desired," he said. "So yeah, we aim to be a little better quality than Starbucks."