Fin Sushi has been open since Oct. 20 without serving a single customer inside. All of its tables and chairs are stacked up.
Due to the pandemic, Ping Jiang opened his restaurant with just takeout and delivery on Junction Road where Mad Shawarma used to be.
Sushi Express, which he owns Downtown, has a bigger menu, said Bella Lin, Ping's wife, who manages Fin Sushi. She said her husband opened the restaurant because he saw an opportunity.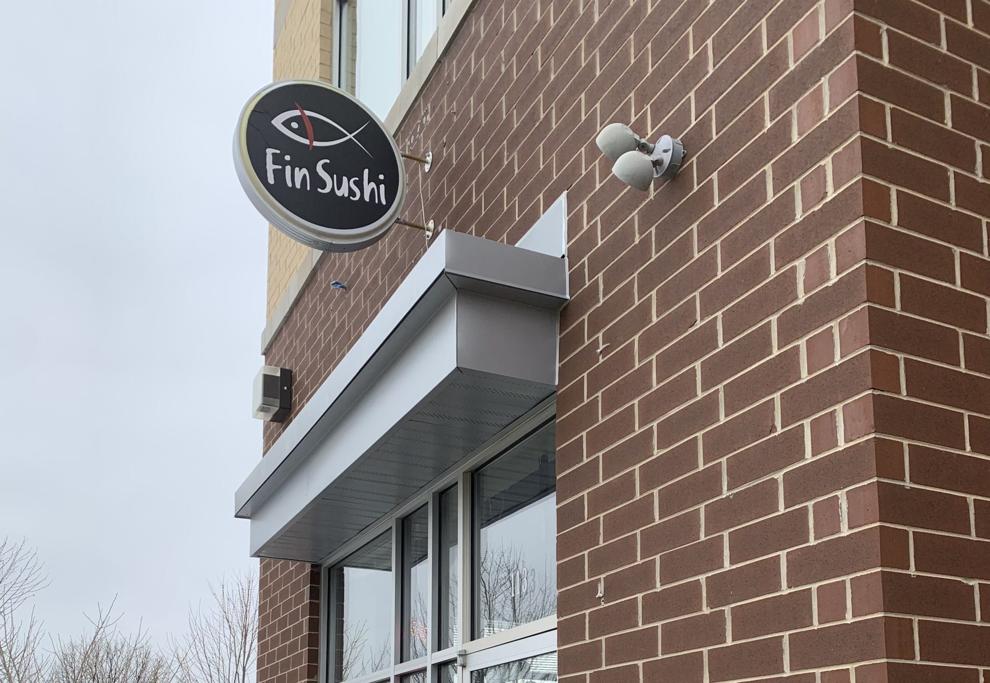 Ping had "a successful pattern Downtown and was confident he would make it with takeout and delivery," she said.
The couple lives on the Far West Side, near the restaurant, with their newborn daughter, Eileen. Bella said her husband responded to a need for affordable sushi in that part of town.
"He wants to bring good deals to the West Side," Bella said. "He knows this community very well."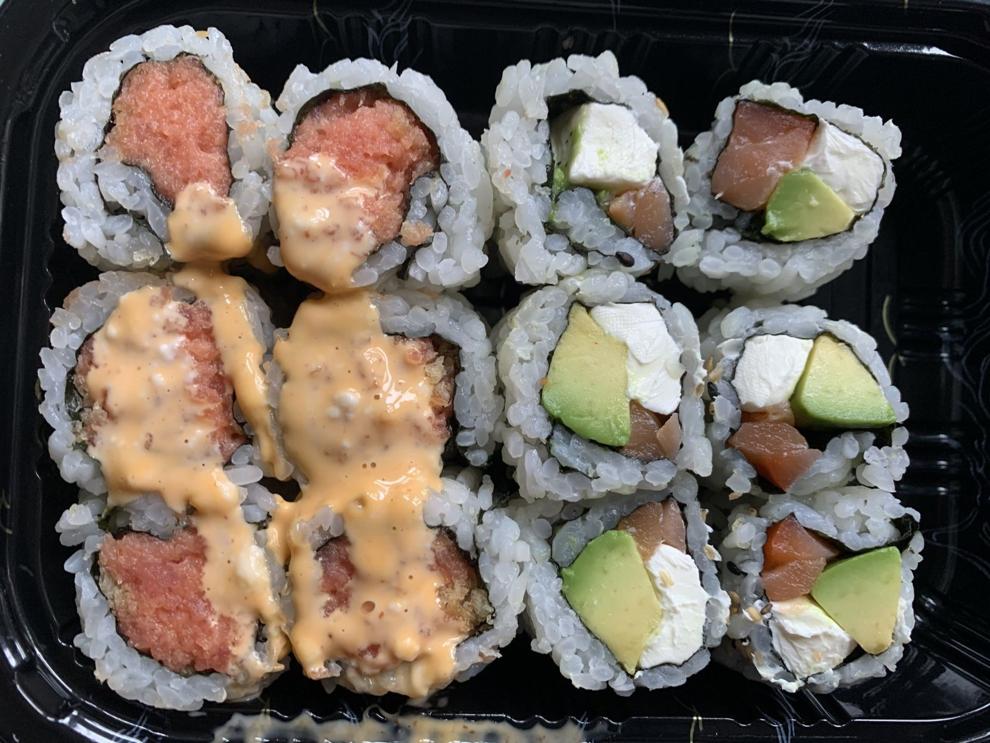 Sushi is the perfect takeout food because it doesn't need to be heated or reheated.
The biggest downside is its cost, but Fin Sushi's "lunch special" runs every day from 11 a.m. to 5 p.m., where two regular rolls go for $8.95. Three regular rolls are $12.95.
We picked up our order just before 5 p.m., so we qualified for the special. I called the restaurant when we arrived, and Bella, in a mask, brought the food to our car.
The spicy tuna roll (normally $4.95, but ordered in the two-roll deal) wasn't spicy so it needed a lot of wasabi. The Philadelphia roll (normally $5.50) with smoked salmon, avocado and cream cheese, just reinforced what a great combo that is.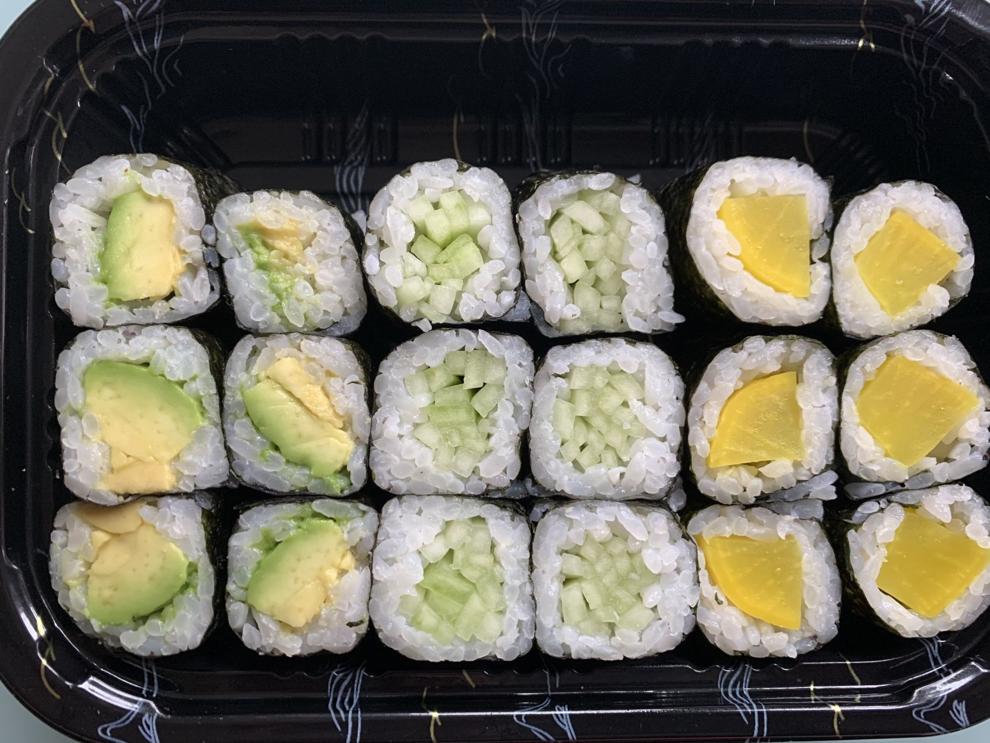 The vegetarian in our party got the three regular rolls deal for $12.95, but we realized later that her three rolls at $3.75 only added up to $11.25. The small cucumber and avocado rolls were fine, and I particularly liked the oshinko, with a bright yellow Japanese pickle.
The sashimi regular ($18.95) had three slices each of four types of raw fish, all fresh. But because the container wasn't labeled, we could only identify the tuna and salmon.
Most restaurants that have focused on carryout during the pandemic have been labeling their containers. Fin Sushi doesn't do this because, Bella said, they'd rather "keep menu prices low and (the) food good."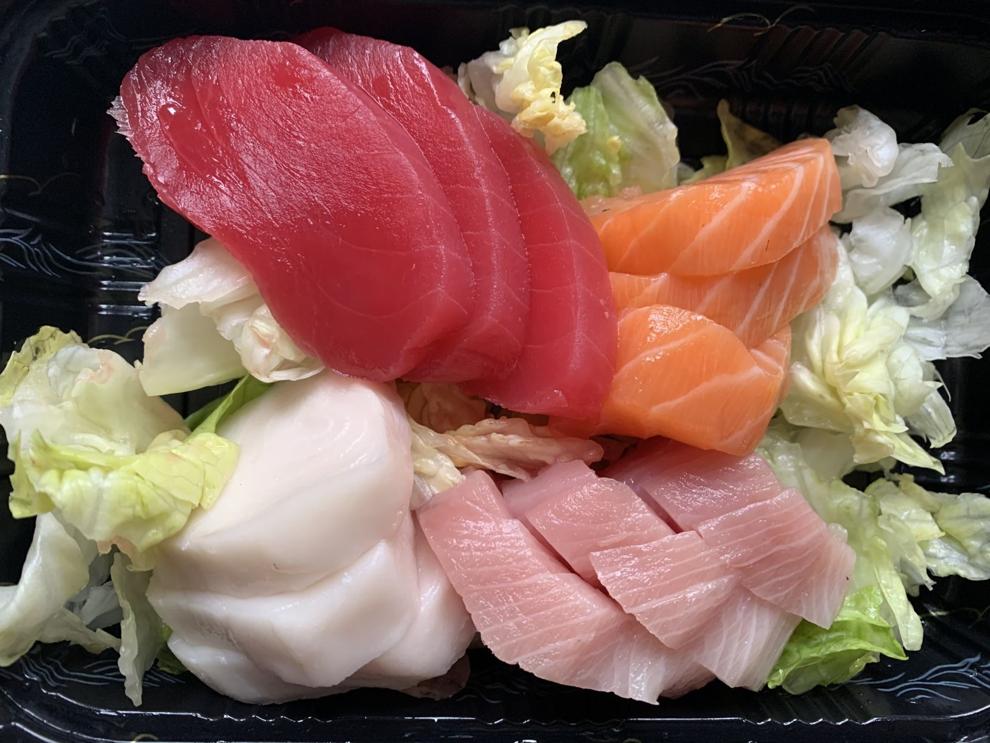 I called the next day and asked Bella about the other two fish. I guessed they were white tuna and yellowtail, but instead they were red snapper and eel tail. All were fantastic, the salmon silky and the eel smooth as butter.
One of my companions said sashimi lovers won't be disappointed. "It's as good as it can be, unadulterated. It's basically health on a platter."
The volcano roll ($10.50) was the opposite of healthy: A battered and deep-fried roll with whitefish, cream cheese and avocado inside, and a ton of shredded crab on top with eel sauce and spicy mayo.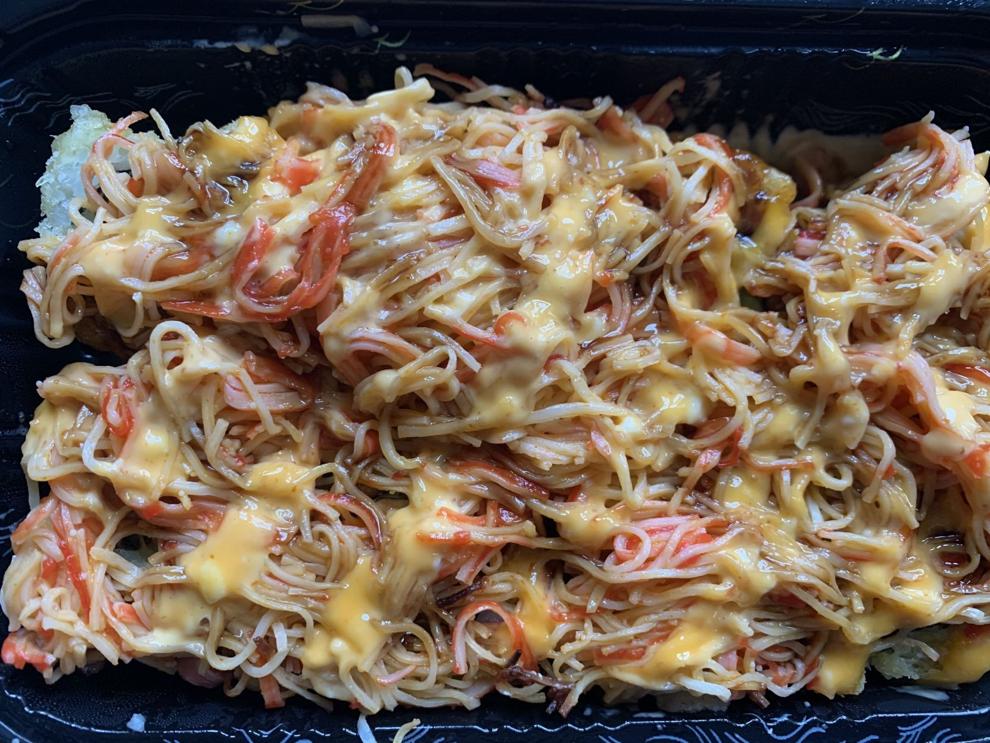 It was such a mess of food you wouldn't know there was a roll underneath all the toppings. More than just a delicious meal, it was a new dining experience.
Customers can call in orders or order online from a website created by the Madison-based, third-party food delivery service EatStreet.
There's no added cost if you pick up the food after ordering on the website. Those who order, even for pickup, through the EatStreet app pay a fee, Bella said. The app is more convenient for those on the go or not in front of a computer.
For her, there's a tradeoff. "They bring in customers through the app," Bella said.
Like other ordering systems, EatStreet shows the restaurant's most popular items at the top. It's easy to see why customers would come back for the Firecracker ($9.99) and Out-of-Control ($10.50) rolls.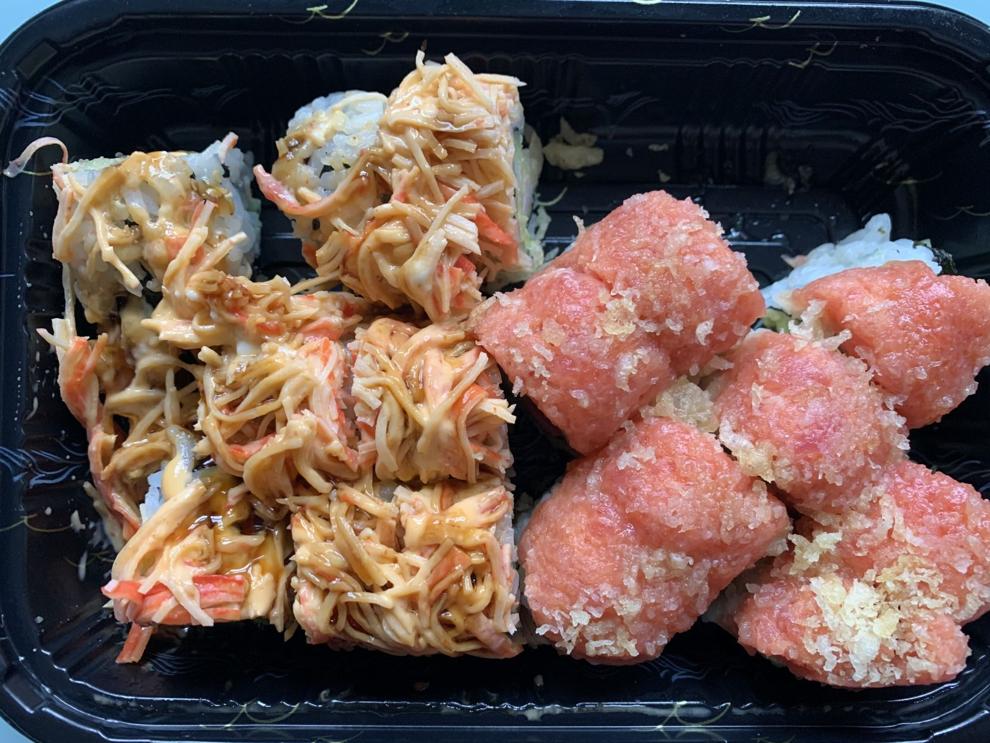 The Firecracker, with shrimp tempura and a host of other ingredients, was like a toned-down Volcano. Just look out for the shrimp tails protruding from the end pieces.
The Out-of-Control wasn't particularly wild. It was another people-pleaser, with lightly pan-fried tuna coated with nanami togarashi, a spicy mixture of dried chili peppers and other seasonings. The tuna was on top with tempura bits and miso sauce. Inside was cucumber and avocado.
The side salad that came with the sashimi entrée was a typical sushi bar salad with that delightful ginger dressing.
Fin Sushi shares a patio with Pho Nam Noodle House that can seat 20, and Bella said they will start using it when they begin seating people indoors in about two months. She said they won't start seating on the patio first because "finding extra help to serve people is difficult during the pandemic, even just outdoor seating."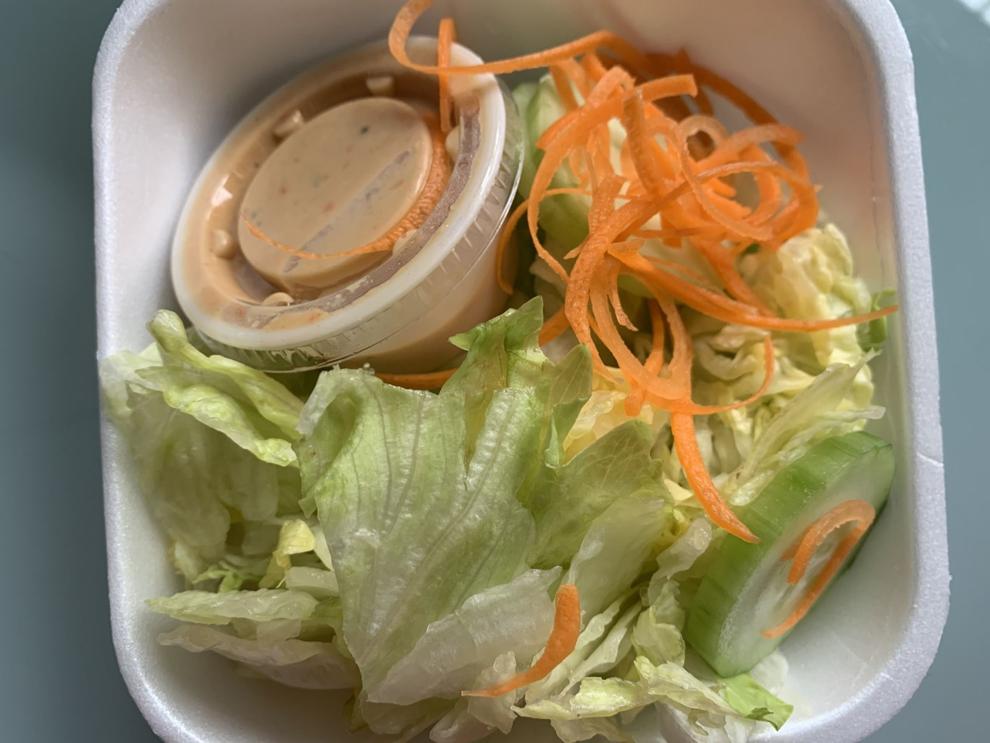 She and Ping renovated the restaurant on their own while she was pregnant.
Bella said they use premium-quality fish that comes from suppliers three times a week. They keep it frozen between deliveries to adhere to safety codes.
The restaurant packages its ginger and wasabi in separate condiment cups, and managed to get the amount exactly right. We also got a bag with a comically large number (12) of soy sauce packets.
Using ginger and wasabi is a must, but there's no need to let a lot of soy sauce mask the taste of Fin Sushi's high-quality fish.
14 best-reviewed restaurants of 2020: All diminished, but still killing it
Tokyo Sushi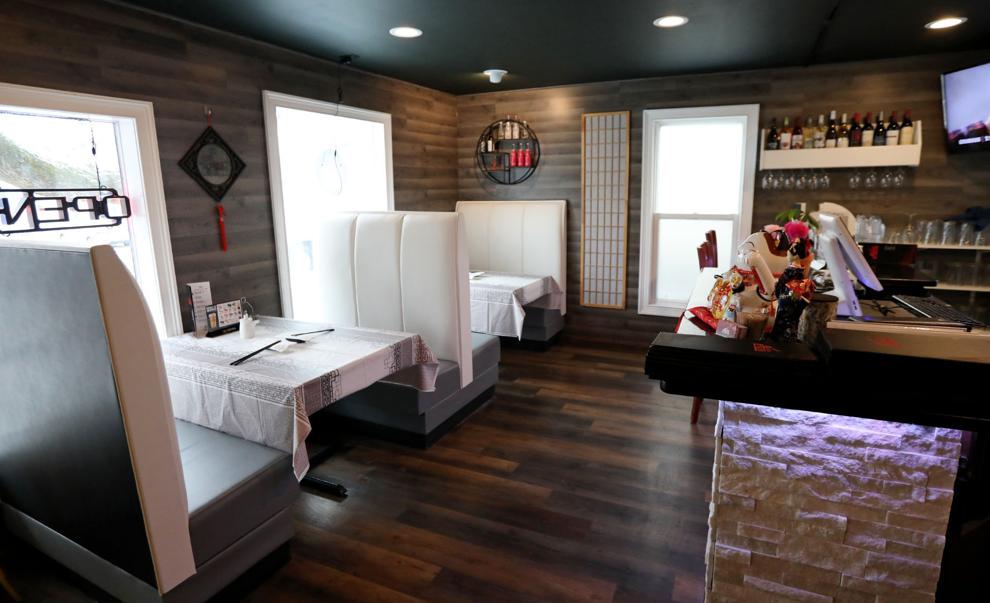 Lorraine's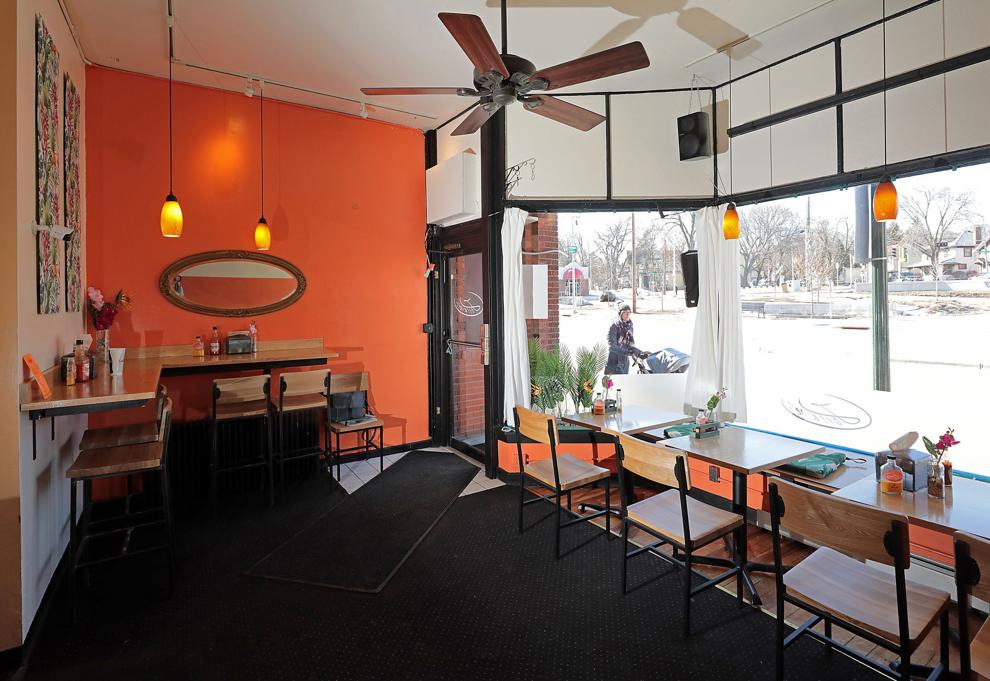 Everyday Kitchen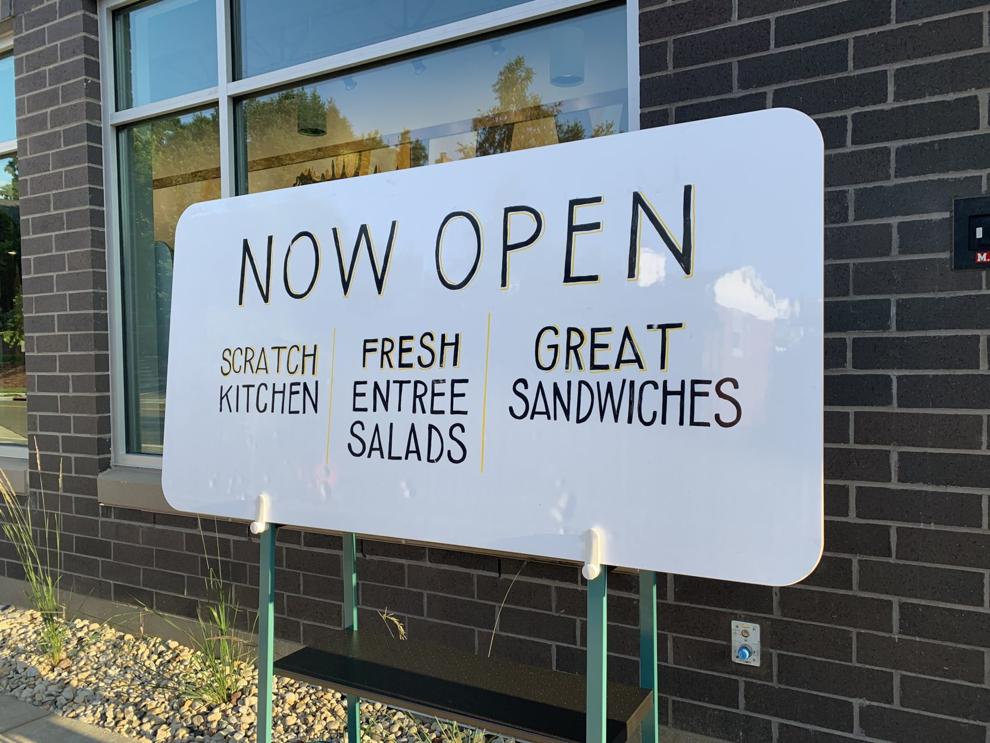 Garibaldi Mexican Restaurant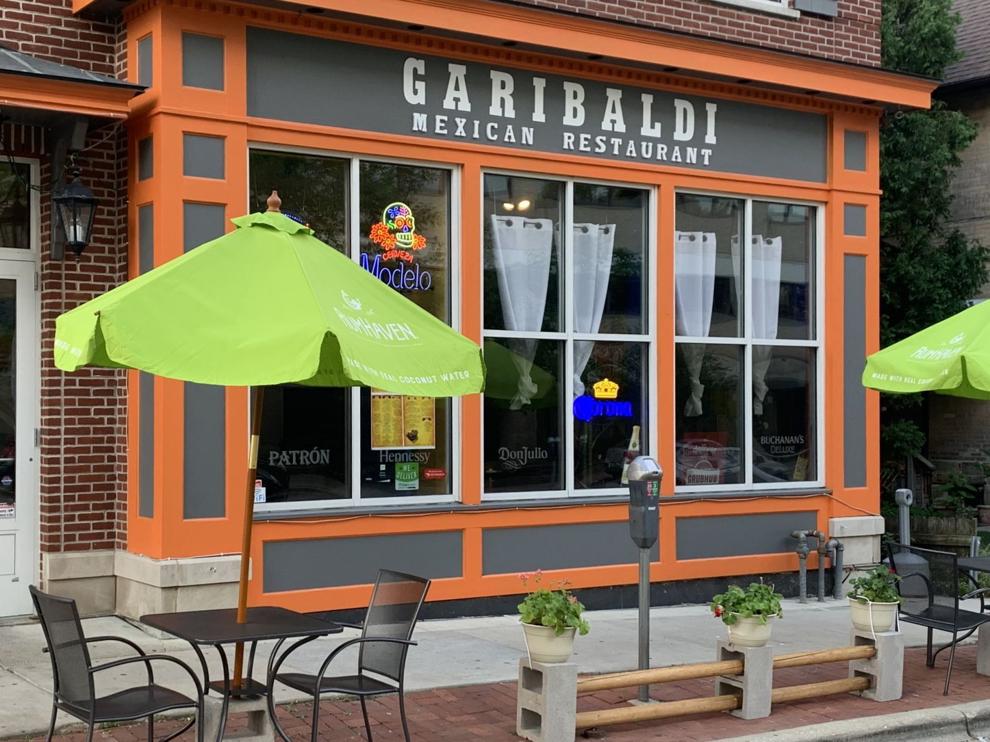 Kosharie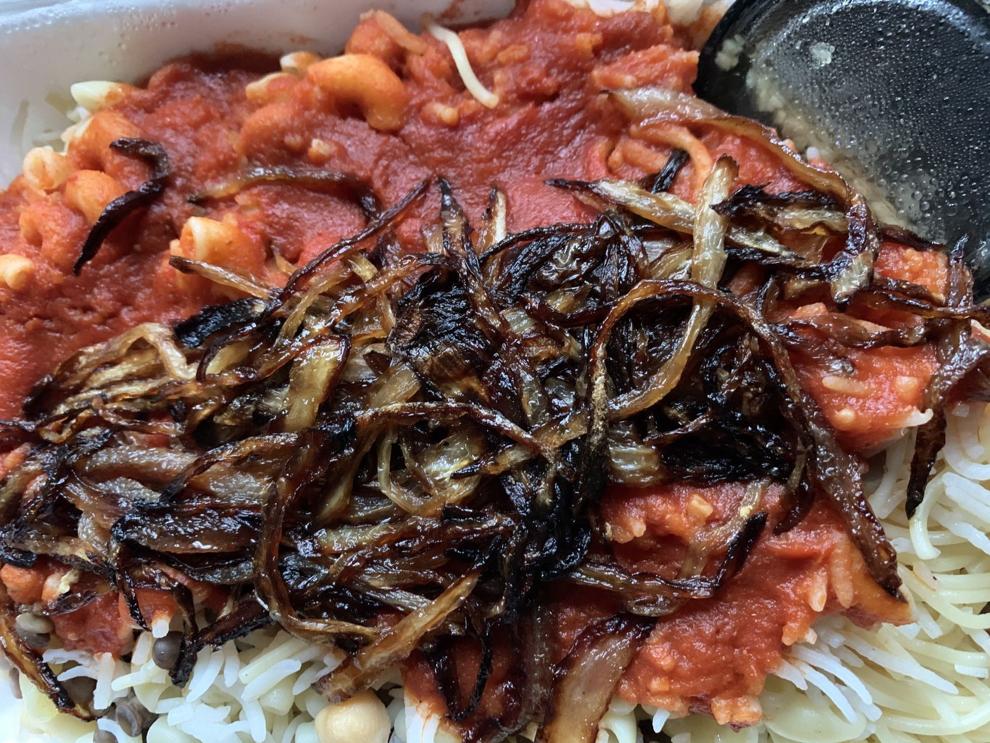 Skal Public House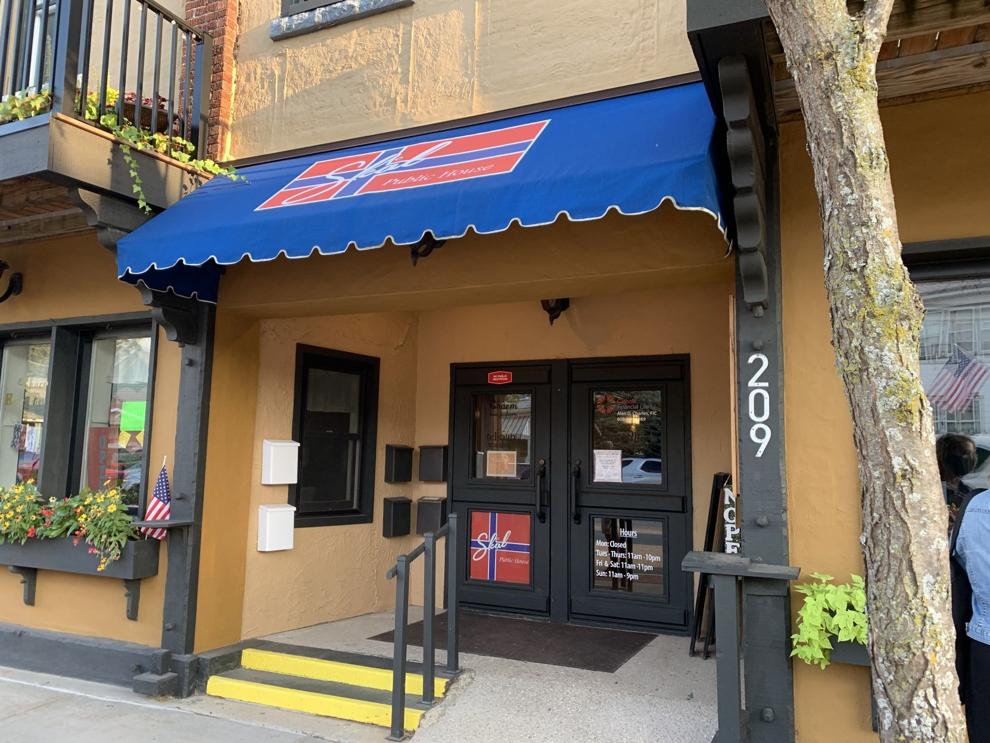 FEAST Artisan Dumpling and Tea House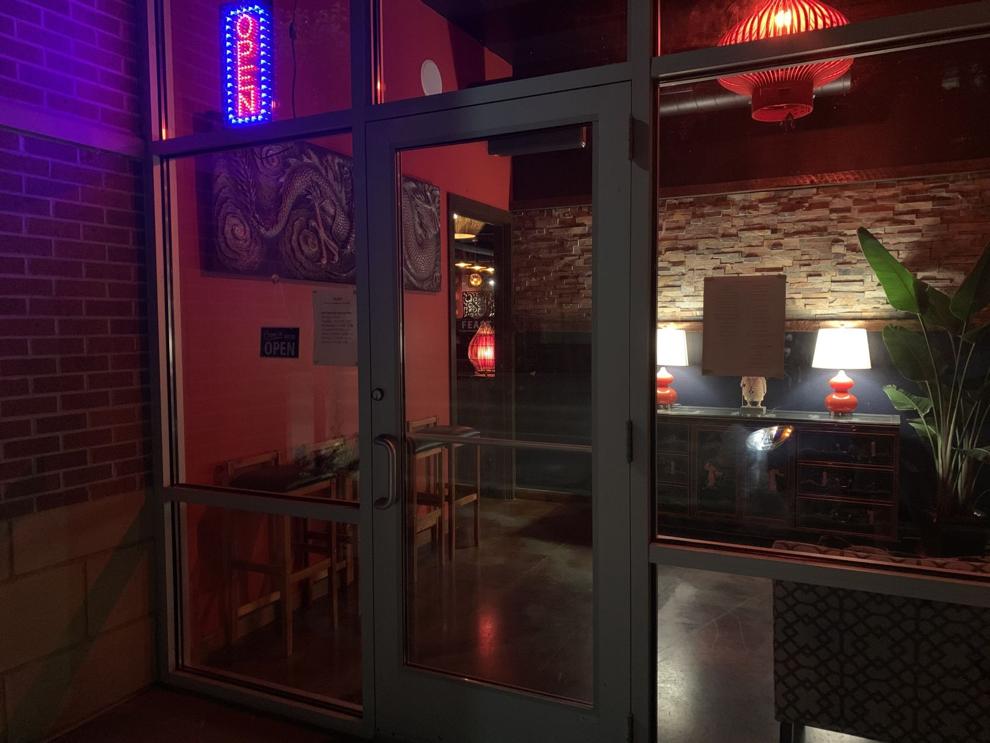 Ragin Cajun Seafood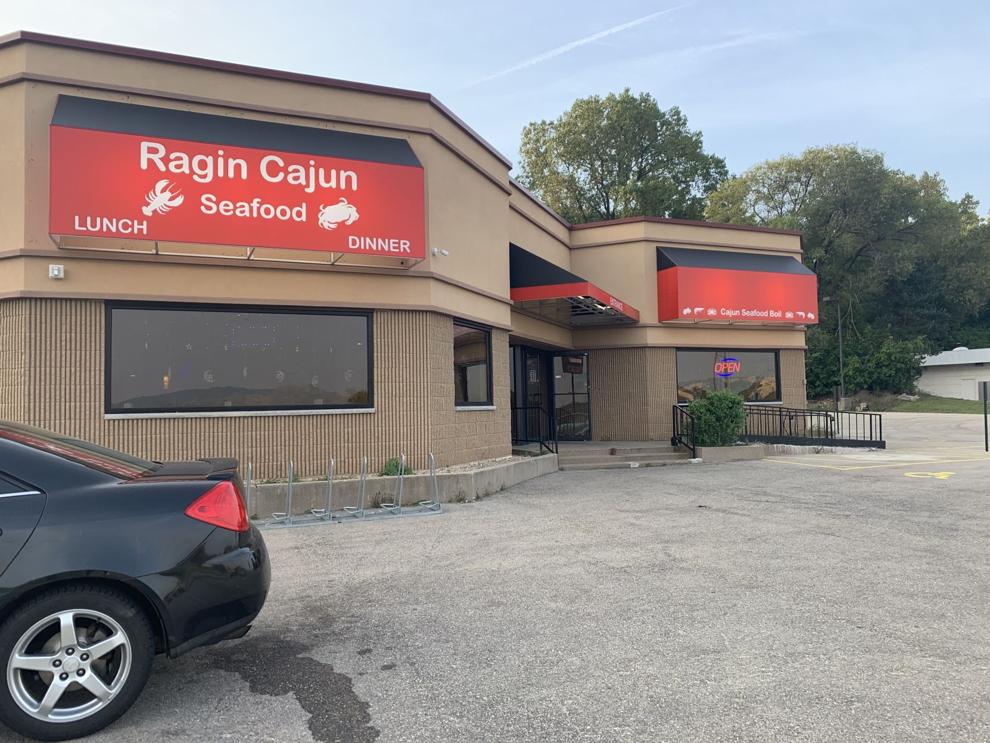 Ahan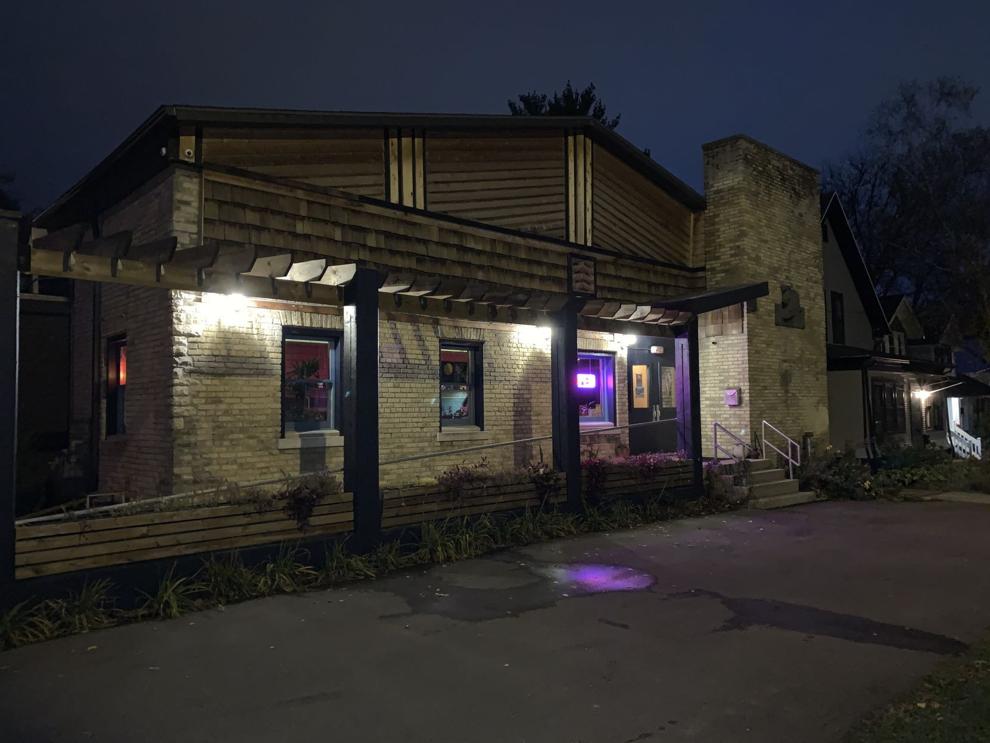 Finca Coffee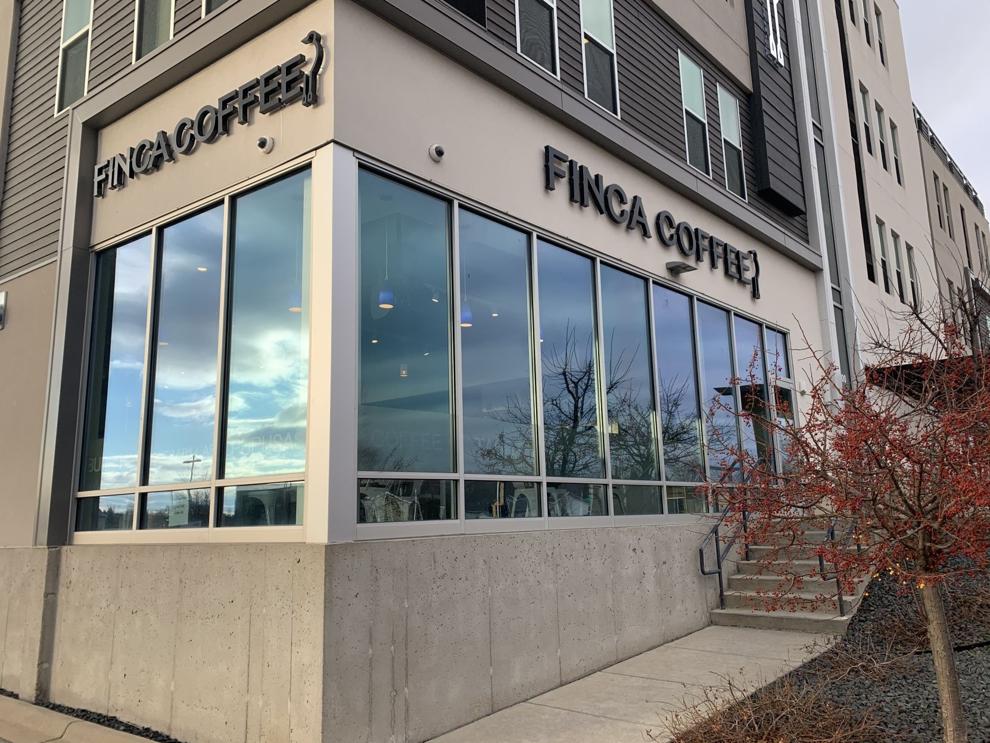 Royal Indian Cuisine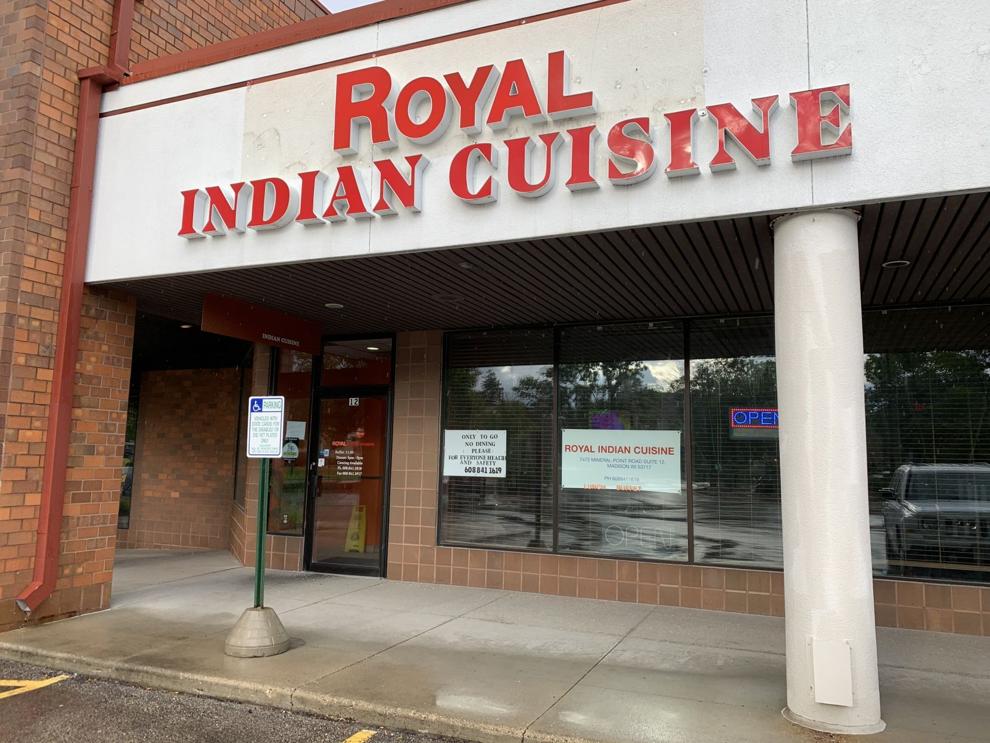 Settle Down Tavern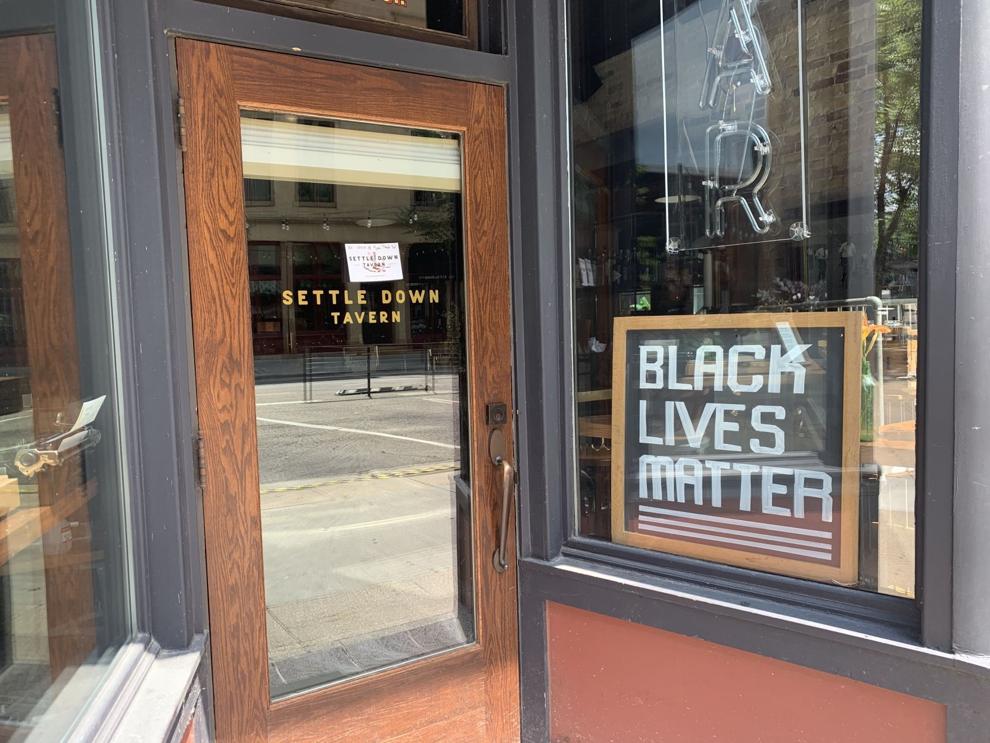 Ru Yi Hand Pulled Noodle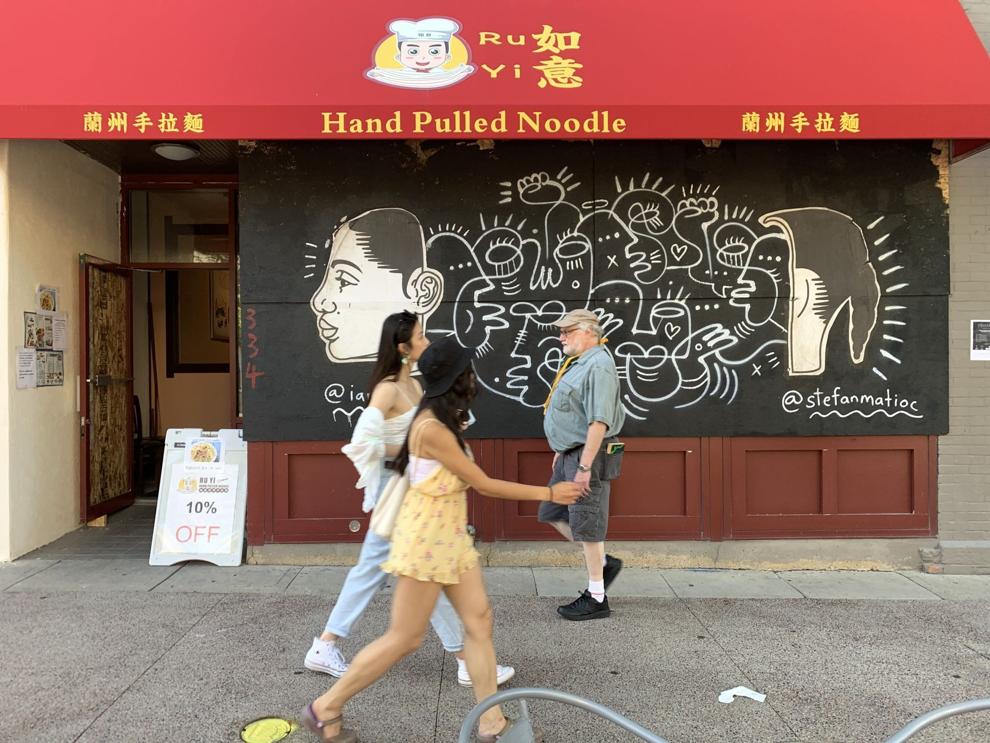 Sunny Pho