Enrique Hernandez and his wife, Helen Claudio, opened Enrique's Grill in Fitchburg in February, a few weeks before the pandemic shut down restaurants. It has been a tough go ever since, he said.
"We're just trying to survive right now," Hernandez said.
Then, in early December, an older woman visiting the pharmacy next door, put her foot on the accelerator instead of the brake, and smashed into the restaurant, breaking the front window, putting a hole in the wall, destroying two chairs and damaging a table.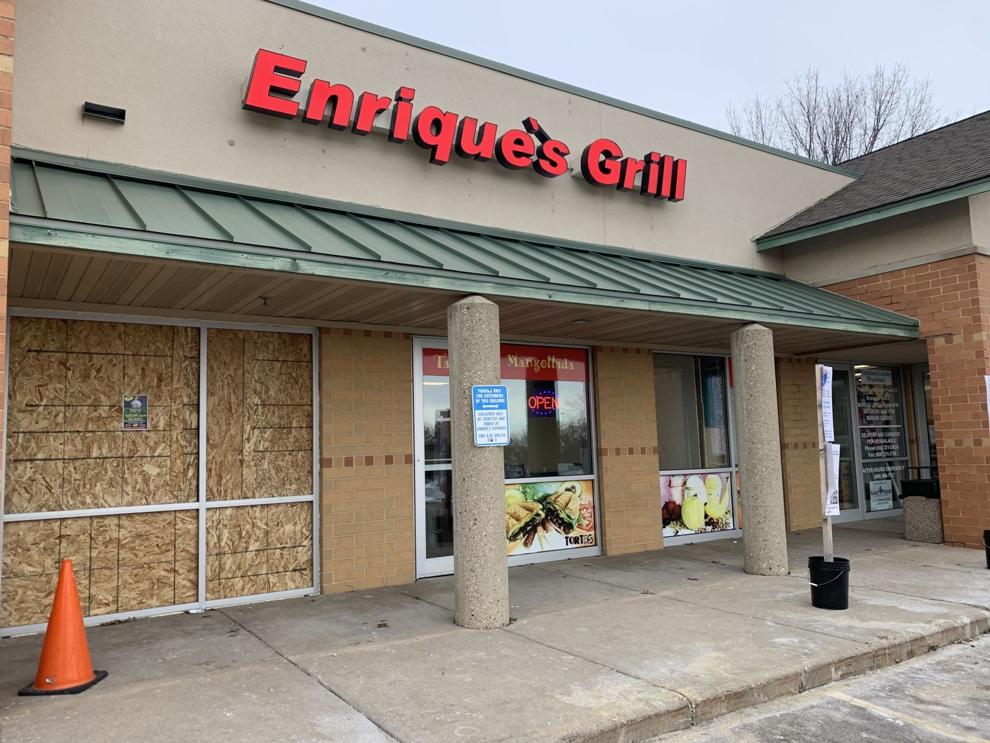 The boarded-up window makes some people think the restaurant is closed, Hernandez said. The building owner's insurance should pay for the repairs, said Hernandez's grandson, Brandon Hernandez, adding there were some holdups in the work, which could be done within a week.
Brandon, 19, and his twin brother, Bryan, who graduated from West High School in 2019, help Claudio run the Fitchburg restaurant.
The family also runs Enrique's Market, which Hernandez and Claudio opened in July 2010 on Northport Drive near Warner Park. Enrique and the couple's son, Edgar Hernandez, work there full-time.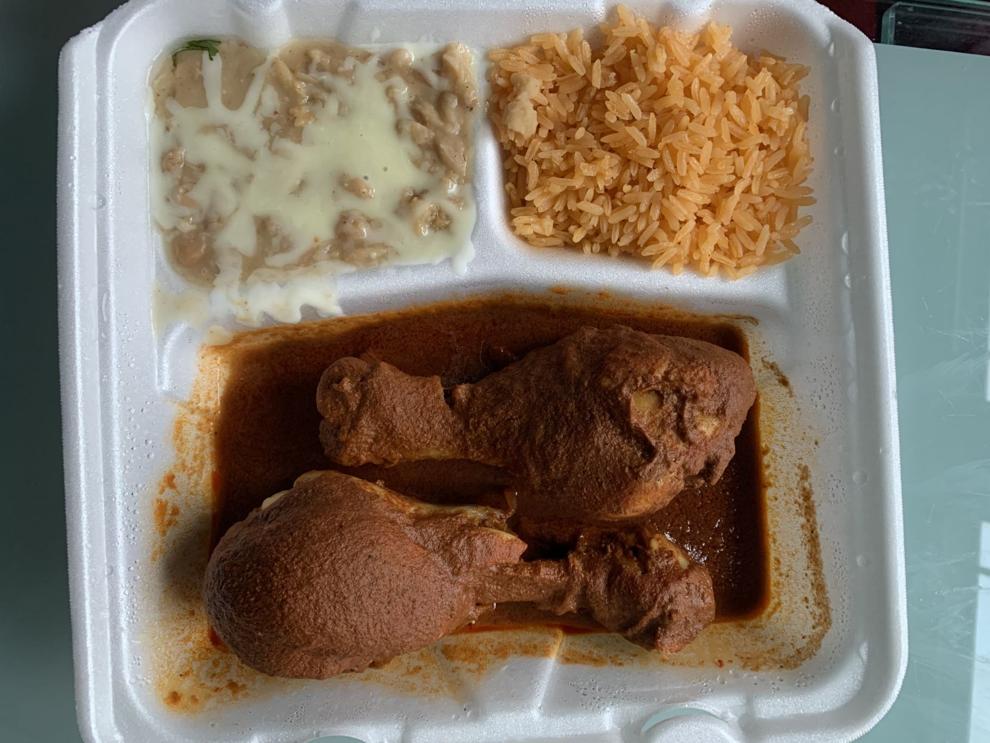 The market offers the basic tacos, burritos and tortas, but fewer of the dinner plates than the Fitchburg restaurant does.
Enrique's Grill didn't have the mole poblano the day we ordered, so we went with the pipian rojo ($12.99), which even in its takeout box looked beautiful: Two giant chicken legs were covered in a sauce that's similar to a mole, just without cocoa and not as complex. It relies on toasted guajillo chiles and charred onions, tomato and garlic.
When I picked up my order, Brandon, who brought it to my car, warned me not to tip the container because there was a lot of sauce. He was right. There was plenty of the delicious, spicy sauce, enough to enhance the rice and beans that came in their own compartments.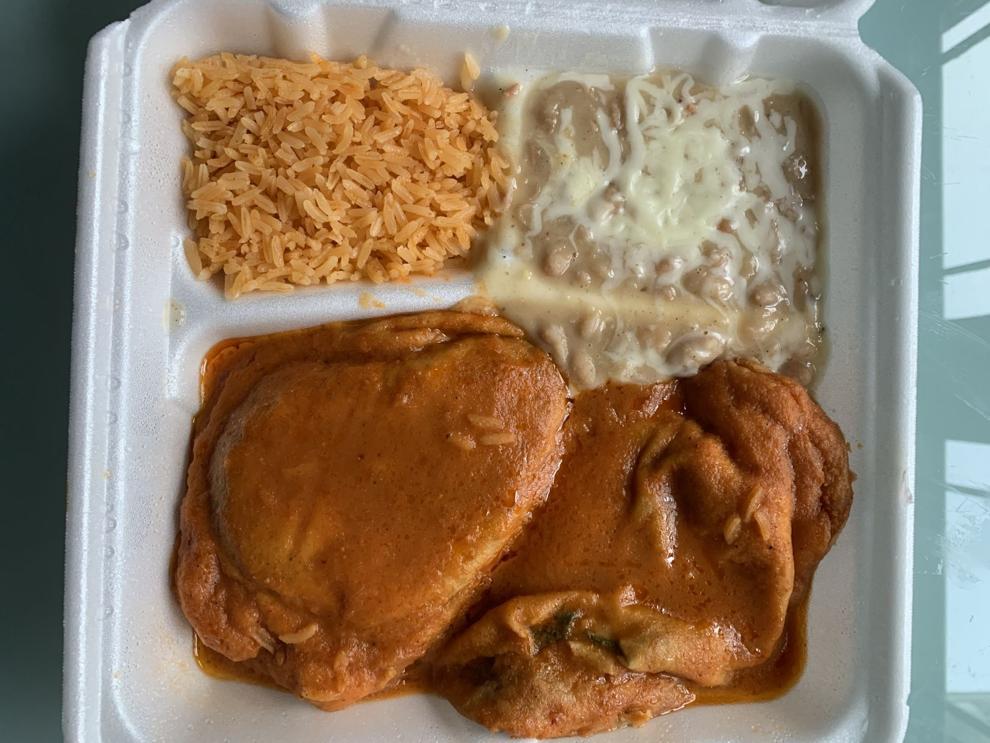 The chile relleno ($12.99) was another highlight — two poblanos generously stuffed with queso fresco, its light egg batter coated in a tomato sauce with a hint of heat. Rice and refried beans came with this dish, too, and I like when the beans have some melted cheese on top as these did.
The best of three tacos ($3) was a carnitas one, even though some of the meat was dry. It had an incredible smokiness. A shredded chicken taco featured moister meat, and an asada, or steak taco, had some fat, but good flavor. All of the tacos came in double corn tortillas with onion, cilantro and lime.
A huge chicken torta ($10.50) had a fresh, sturdy roll. Usually the chicken comes breaded, but whoever took my order said he could make it without breading. The thinly pounded chicken was somewhat dry, but the avocado, cheese and refried beans added the necessary moisture.
The vegetarian in our party had a meatless burrito ($9.50) with a lot going for it: rice, beans, tomato, cheese and lettuce. There were small pockets of guacamole, but it could have used more. Sour cream and salsa came on the side, but would have been better inside. The tortilla had been lightly grilled.
Both the green and red hot sauces that came with the tacos, burrito and torta were excellent. The elote ($3), or Mexican street corn, was almost more mayo than corn.
Enrique's Grill doesn't have a menu on its website or a way to order online. I ordered by phone after finding a photograph of a menu on Facebook. The guy I talked to said that they'd bring the order curbside and that I should call when I arrived. But my call went to voicemail. Before I could call back, Brandon came out masked.
They didn't want to take my credit card by phone, so he took my card once I arrived to ring up my order. On the phone, I was told the food would be ready in 25 minutes, but when I showed up on time, I still waited 10 minutes.
"We just open day to day, hoping more and more people will start coming," Brandon said in a subsequent phone conversation. "Some days are good with the construction workers around here coming in, supporting us. And some days are really slow when they're not able to work."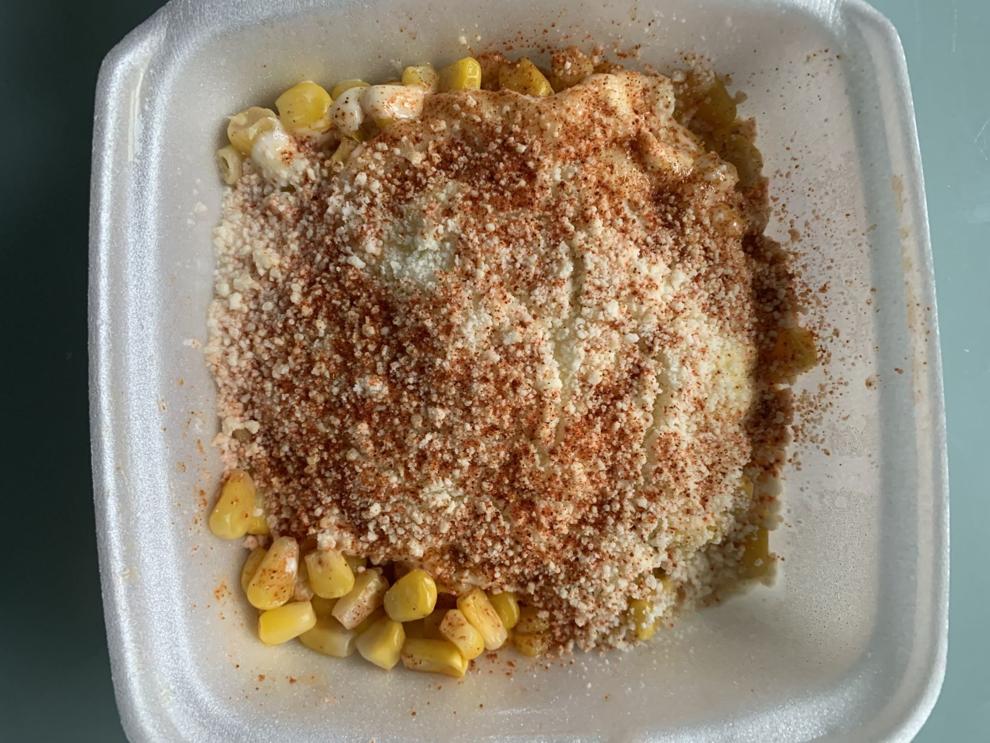 The North Side location does better, even with its smaller menu, with support from DeForest and Waunakee, he said.
Brandon said his grandparents, both 60, came to Madison from Puebla, Mexico, in 1995. He said his grandfather did factory work all his life before he got into the restaurant business. His grandmother also owns Helen Unisex Salon on Park Street.
His grandmother's traditional Mexican recipes were handed down by her mother, Brandon said. Her cooking is "old school," he added. "She doesn't use any new-school technology to make it."
14 best-reviewed restaurants of 2020: All diminished, but still killing it
Tokyo Sushi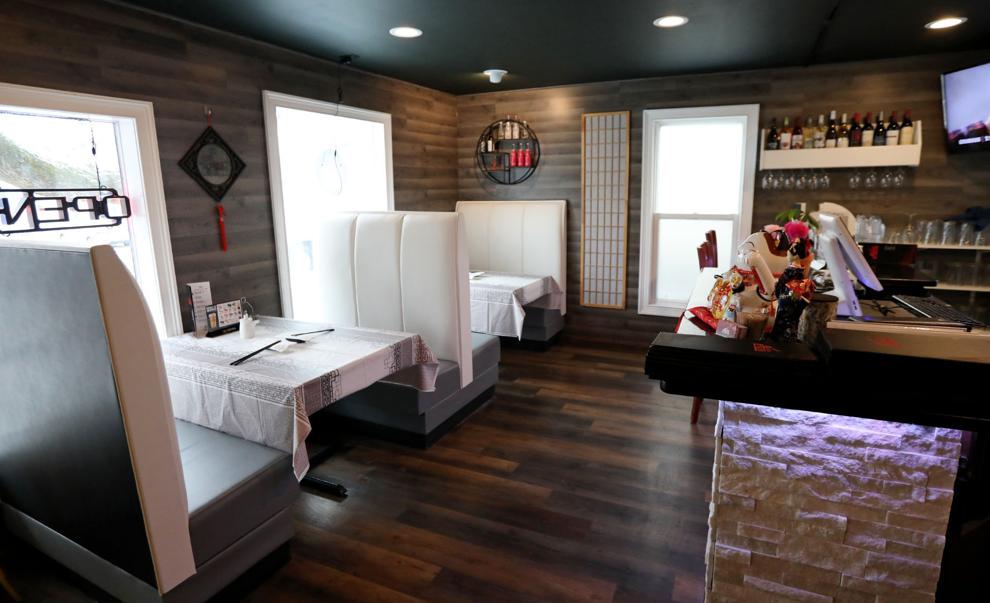 Lorraine's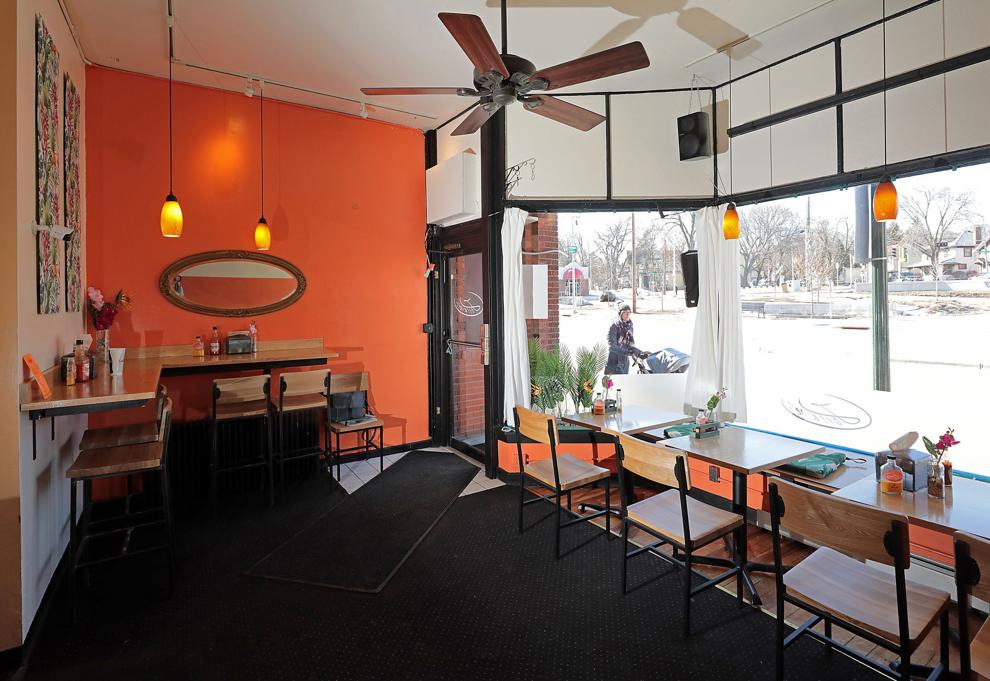 Everyday Kitchen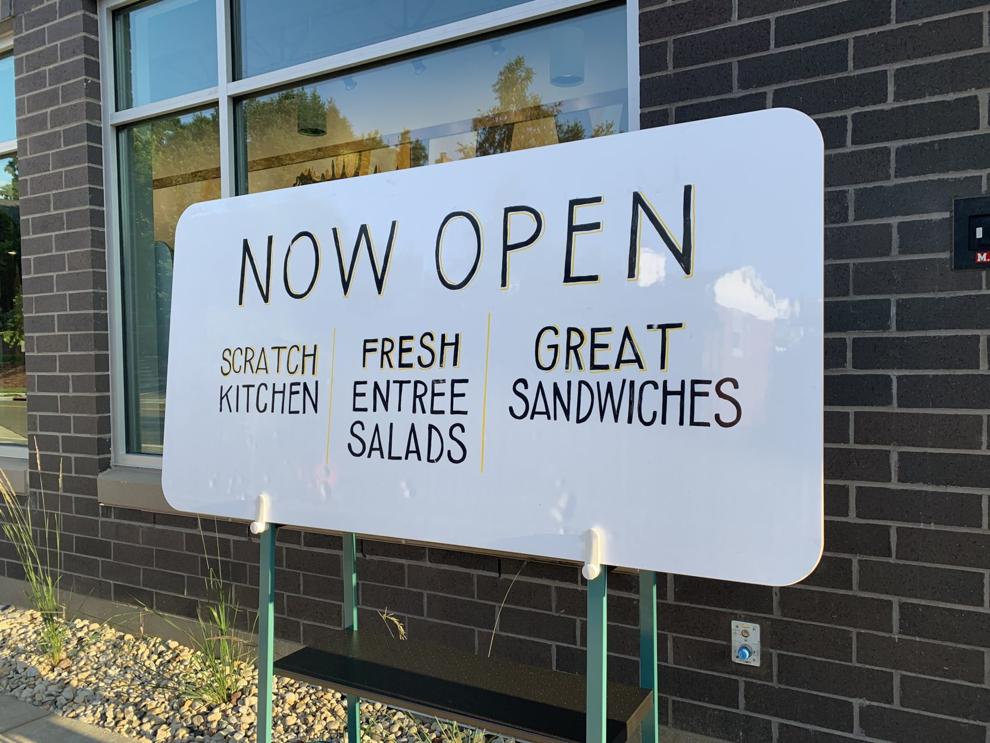 Garibaldi Mexican Restaurant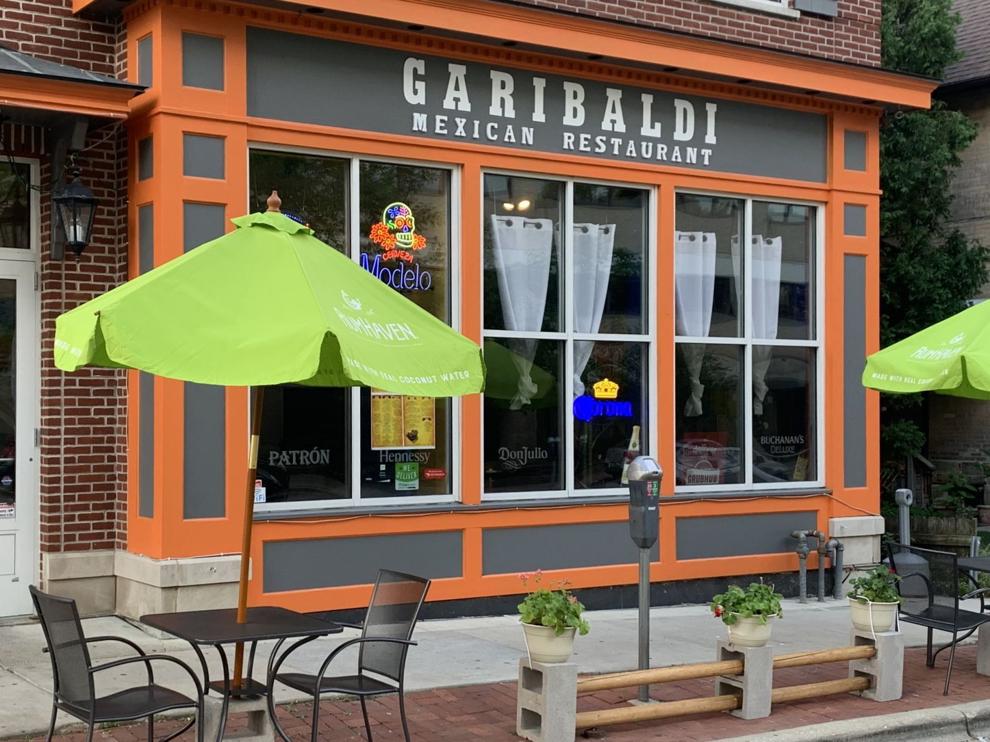 Kosharie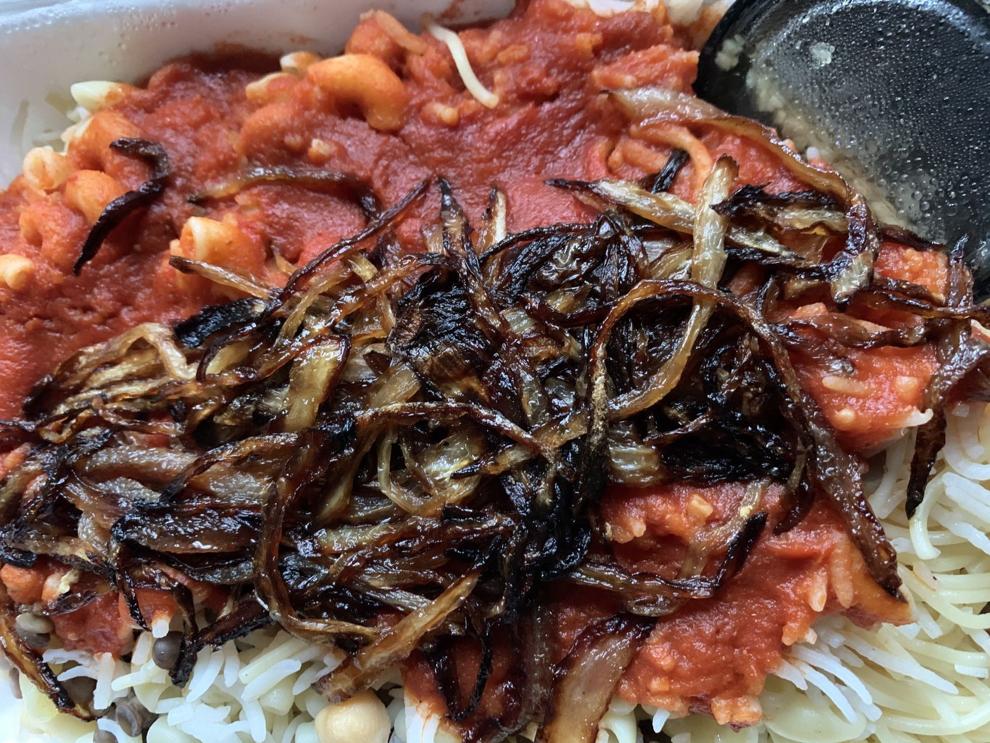 Skal Public House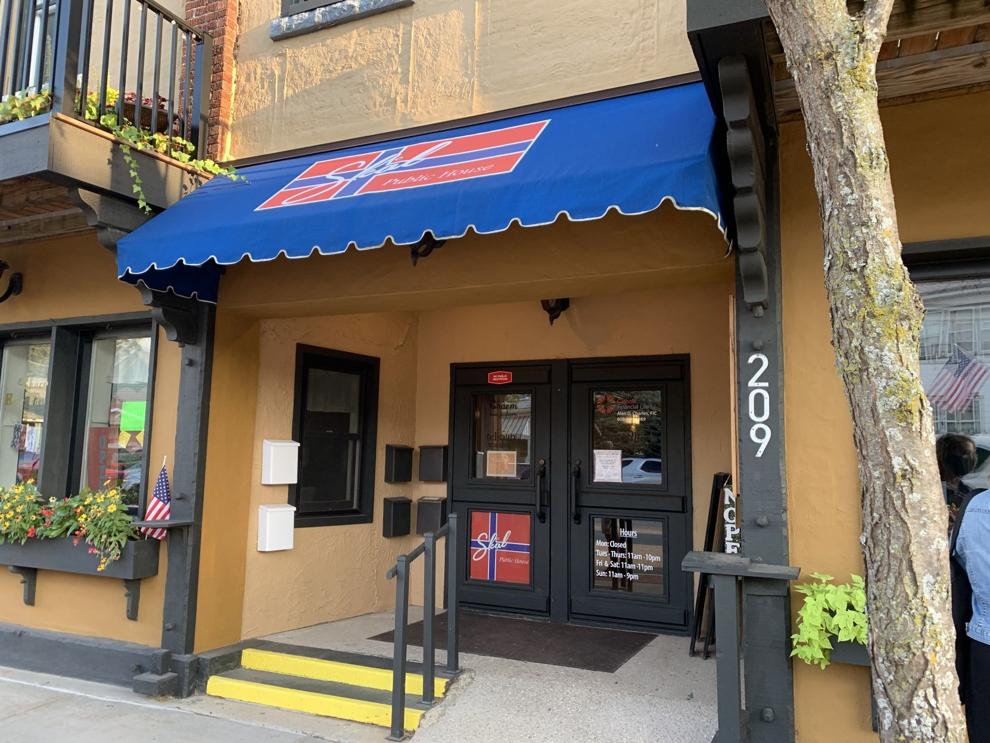 FEAST Artisan Dumpling and Tea House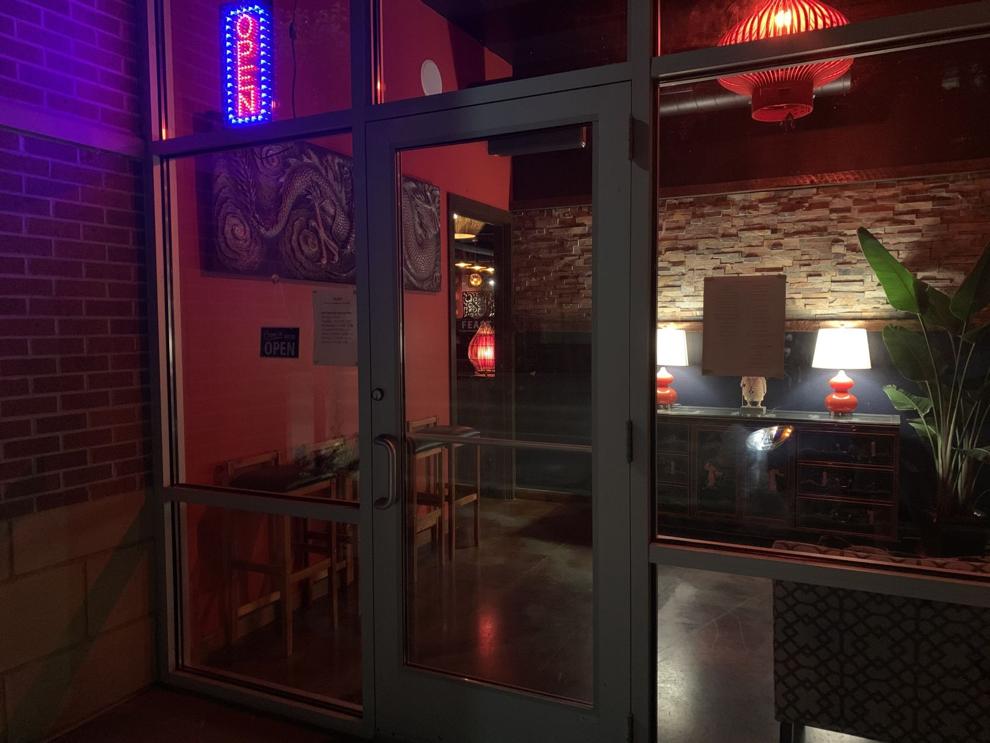 Ragin Cajun Seafood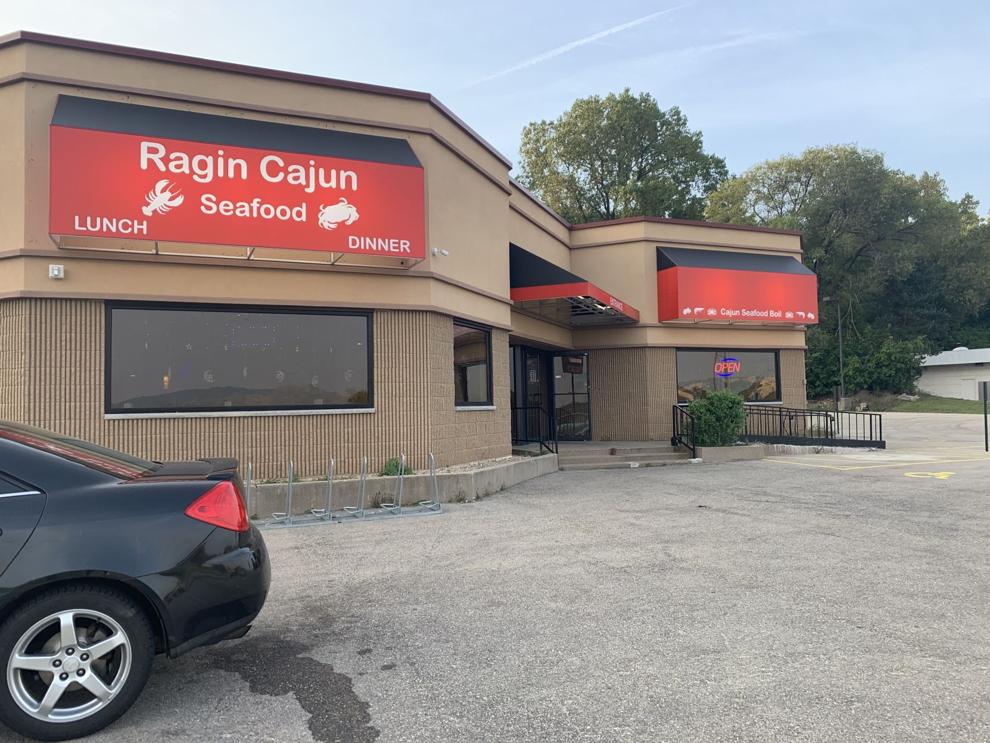 Ahan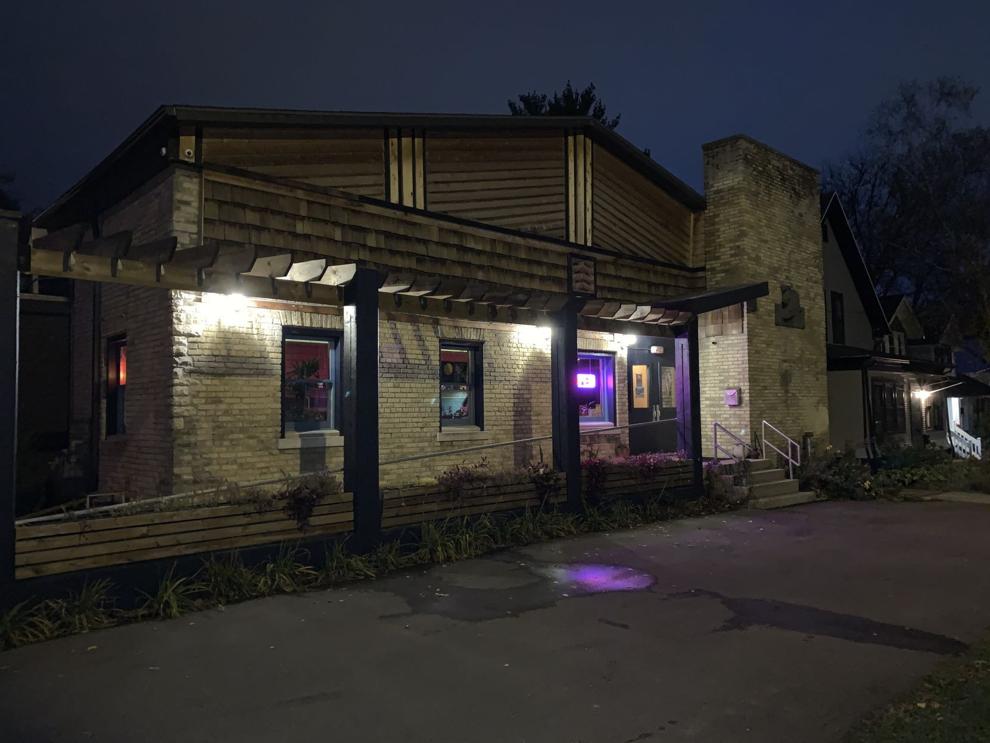 Finca Coffee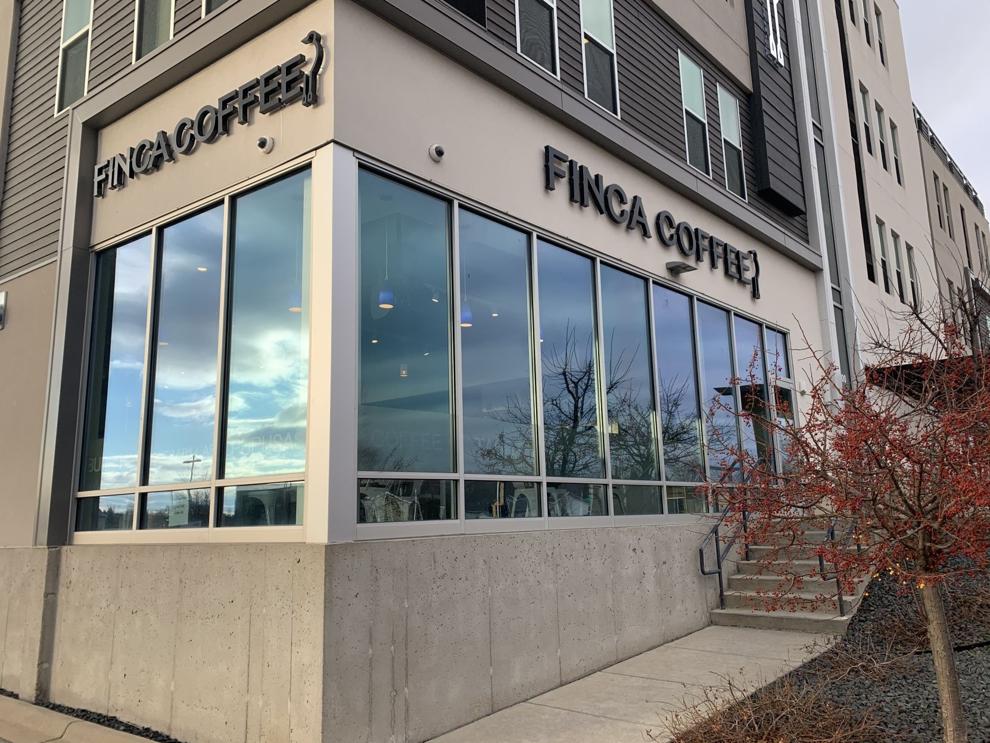 Royal Indian Cuisine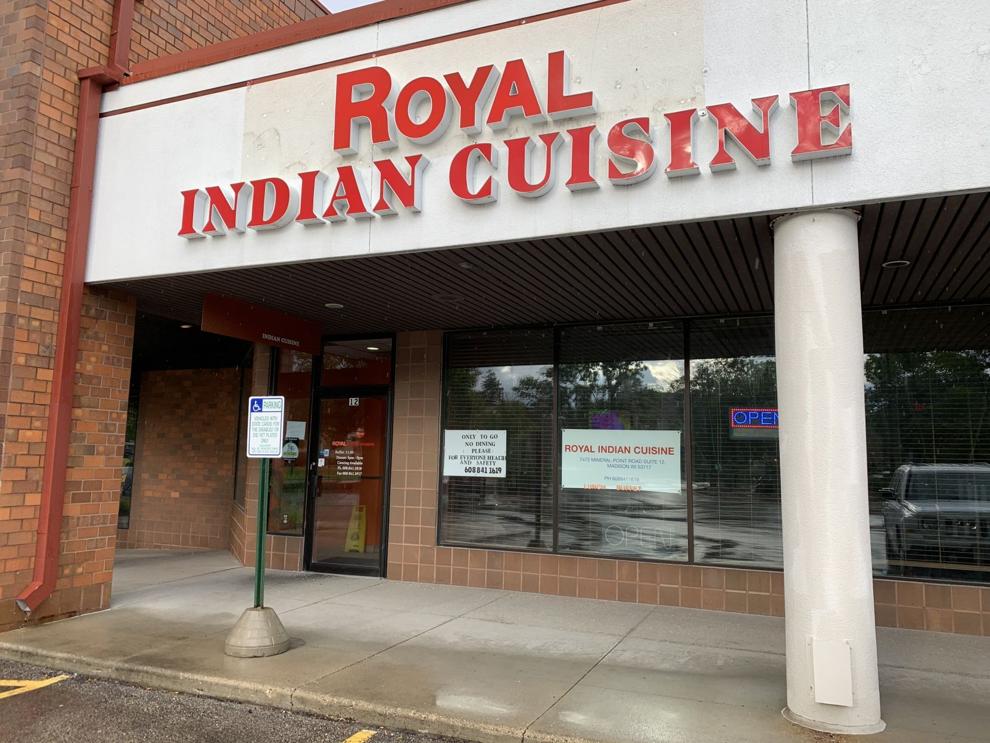 Settle Down Tavern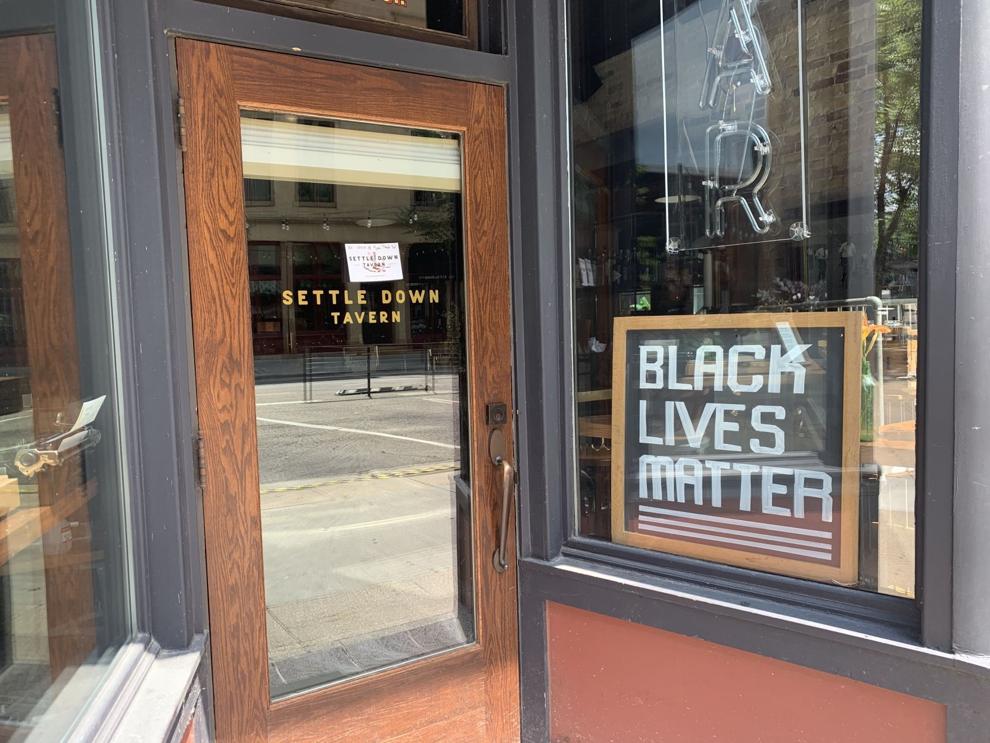 Ru Yi Hand Pulled Noodle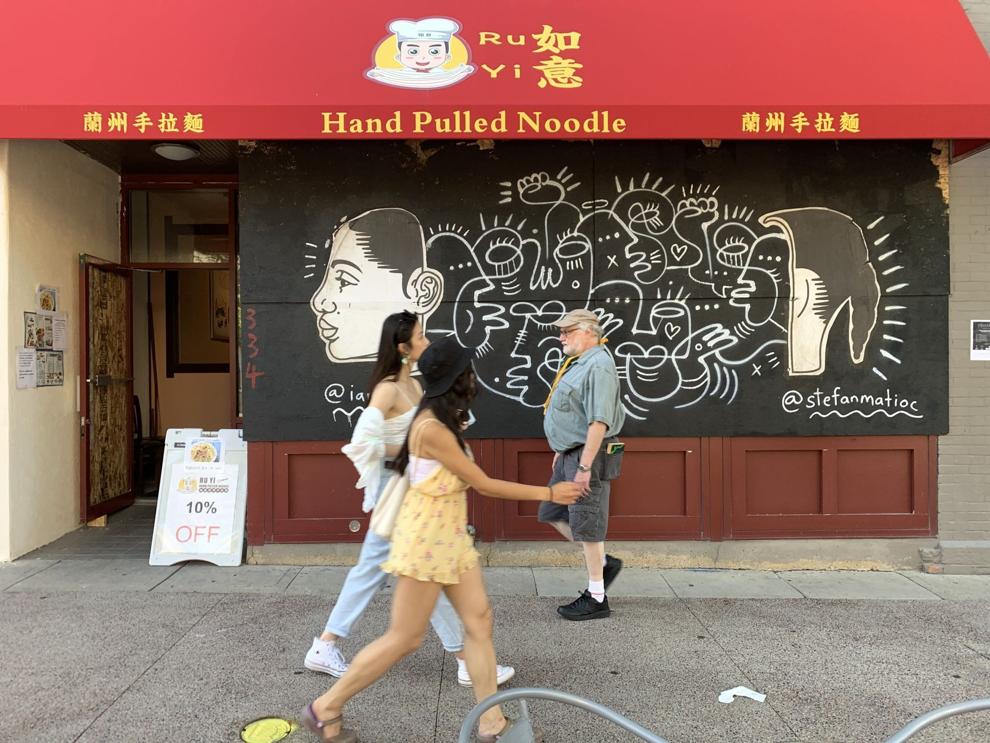 Sunny Pho