My friend often drives by the old Branch Street Retreat in Middleton and likes to report the comings and goings to me: Cold Fusion, I Love Tacos, Cuco's and finally Q-Cos.
Now that Adrienne Hulburt-Stroud has opened Common Ground, a restaurant, coffee shop, bar and community space, things are looking up. And my friend says the parking lot is always packed.
The lot was crowded the night that same friend and I stopped in with most of the people likely upstairs in the meeting and gathering areas, because the restaurant was rather sedate.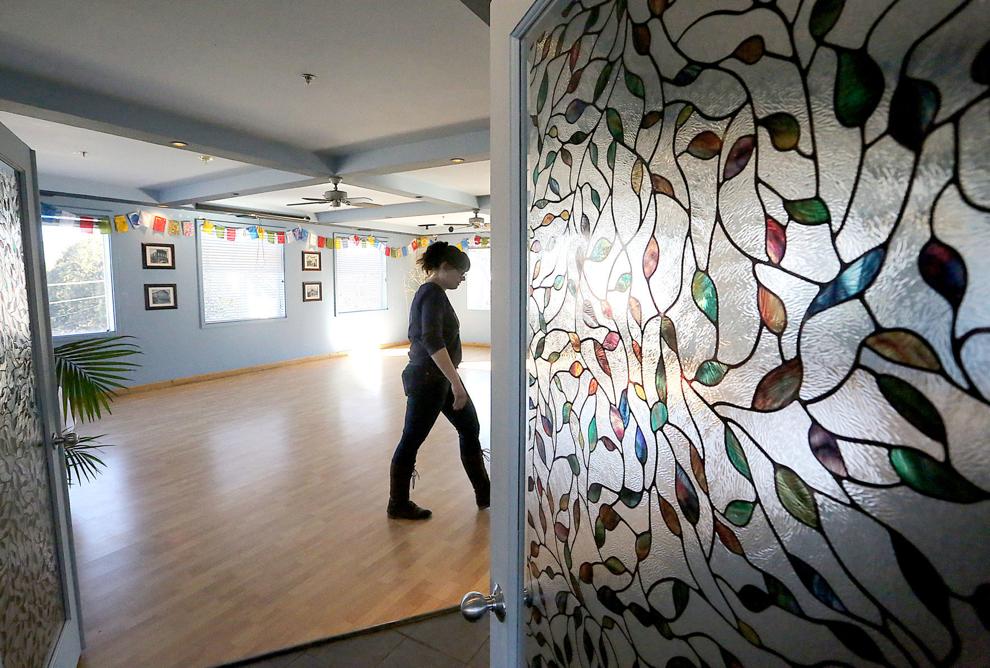 The menu features a good selection of salad, sandwich and burger choices, but what immediately intrigued me was the five types of deviled eggs, $6 for four (halves).
I'm sure the kitchen staff was happy to get my mix-and-match order of green eggs & ham, breakfast egg, buffalo ranch and goat cheese & curry deviled eggs. But the helpful employee — customers order at the counter — assured me it was no problem.
And knowing what I know now, I should've just ordered four of the breakfast tea-dyed eggs with cheddar and bacon, where the egg white took on a pinkish hue. The mix of ingredients worked wonderfully. The buffalo flavor in the ranch one came on too strong and the goat cheese/curry flavor in that egg wasn't defined enough. The most redeeming thing about the green eggs & ham egg was its name.
A kale Caesar salad, meanwhile, was a perfectly-dressed mix of romaine and kale with red onion, grated Parmesan and croutons.
"How hard is it to make a good salad?" asked my companion, who has never eaten a green vegetable. It's actually a fair point, because it isn't difficult. Still, it's a treat to get a really satisfying bowl of greens like this with an excellent homemade Caesar dressing. Plus, it was a meal-sized portion for $6.
Common Ground's chef and kitchen manager, Cory Topel, formerly of Ale Asylum, said all the dressings are homemade.
Another fine choice was the caprese grilled cheese ($8), because Parmesan is put on the grill and cooked into the bread. I'd never seen that before and it added an interesting contrast to the mild flavor of the fresh mozzarella inside. Pesto and tomato completed the sandwich, with a small cup of balsamic vinaigrette on the side for dipping.
It's easy to see why Hulburt-Stroud calls the caprese Common Ground's most popular sandwich.
My friend enjoyed his Southwest burger ($11) with grass-fed beef from Conscious Carnivore on University Avenue and avocado. Pico de gallo, chipotle-lime aioli and taco seasoning gave it the perfect hint of spice.
"The more I eat the burger the more I like it," my friend said. I agreed to such a degree that I ate half of it.
When we ordered, we were asked, "pink or no pink?" And our no-pink burger was cooked just right, sort of char-grilled. The bun was also nicely browned.
Both the sandwich and burger came with a choice of french fries or sweet potato fries. My friend had been interested in the garlic Parmesan fries listed elsewhere on the menu and I asked if he could get those as a side, but I mistakenly just asked for Parmesan fries.
The counter person was glad to do it, but what came out were medium-thick, undercooked fries that the Parmesan couldn't really improve. My sweet potato fries, also medium thick, were crisp and delicious.
Another highlight was a malted milk chocolate bar from Sjolinds Chocolate House in Mount Horeb, sold by the register for $5. Baked goods from Monona Bakery and Eatery were also available.
The enormous dining room has a nice feel, especially the more intimate front area where a row of upholstered booths make it feel like grandma's house.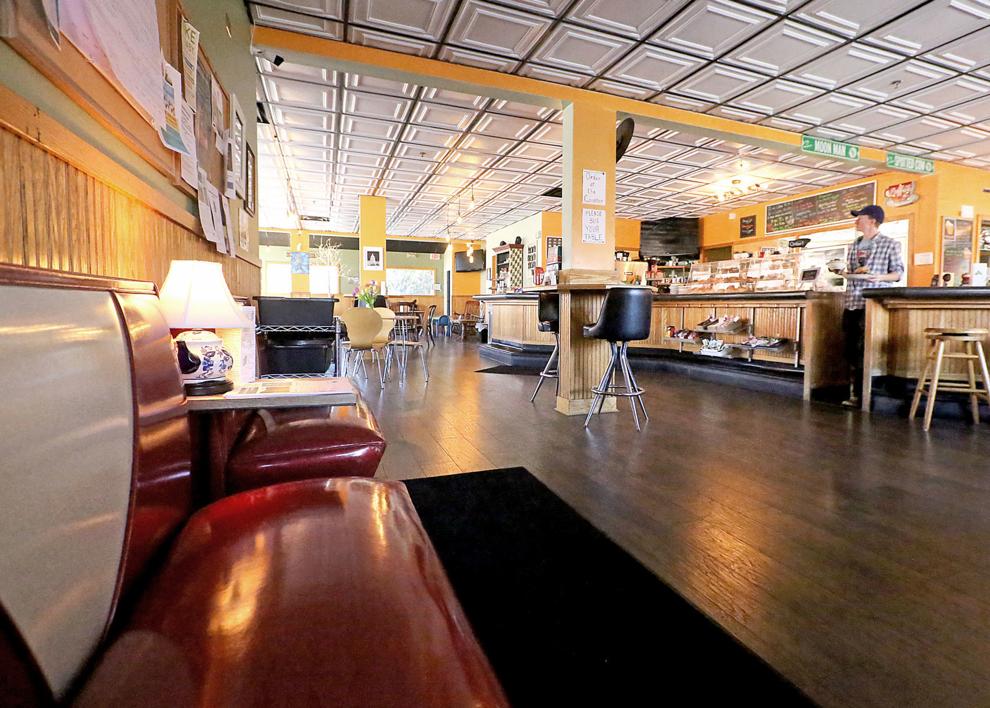 The bar and counter are prominent features of the room, and there were 10 local beers on tap the night we were in.
On the other side, a large checkerboard stage takes up a good portion of the space, which is endearingly filled with mismatched tables. A series of bulletin boards with flyers add to the community feel.
Hulburt-Stroud opened Common Ground Jan. 22 and will have a grand opening on April 7 with live music and activities all day. The restaurant will also be unveiling its spring menu.
Outside groups host their own events and Common Ground sponsors others. Family yoga, book clubs and art shows have all seen good turnouts. Open mics are held on evenly-numbered Wednesdays and odd-numbered Mondays.
"The biggest draw for people is just feeling welcome," Hulburt-Stroud said.