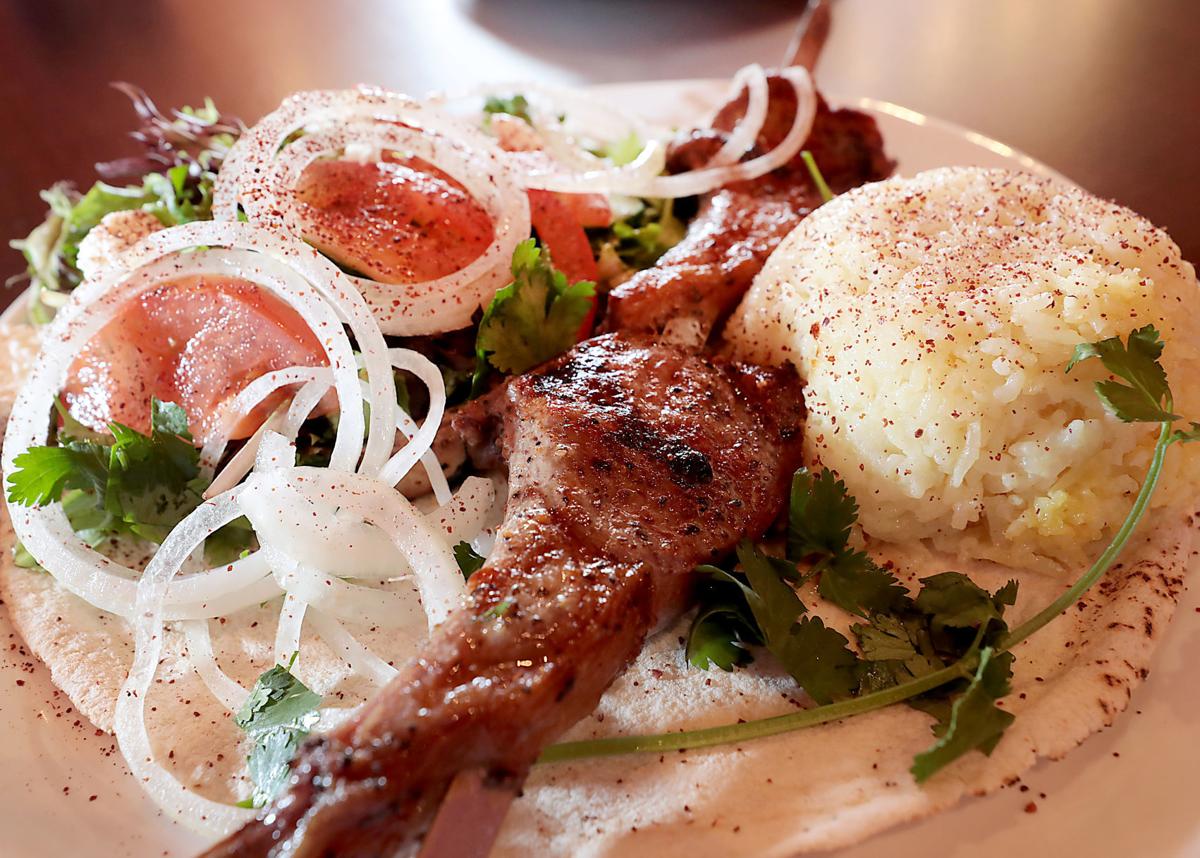 The Persian restaurant Caspian Cafe opened in University Square in 1993 and was a favorite Mediterranean restaurant for many. It lasted 15 years.
When Caspian Grill opened Sept. 19 next to Woodman's West, I wondered if there was any connection.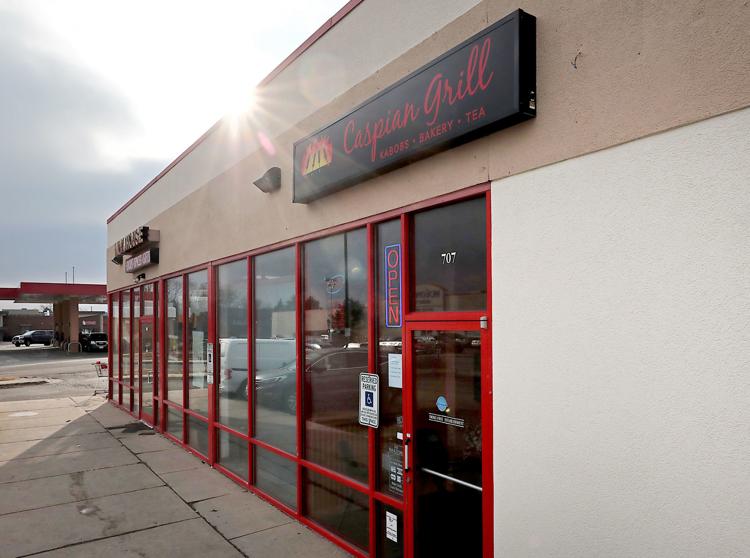 But the owners of Caspian Grill are instead linked to another wonderful departed Madison restaurant, the Russian House, which coincidentally opened on West Johnson Street the same year as Caspian Cafe.
Caspian Grill's carrot salad ($5.95) brought back fond memories of the delicious version served at the Russian House. Grated carrots and walnuts were held together with a small amount of mayo and came in an attractive mound. Golden raisins and paprika sprinkled on top elevated it.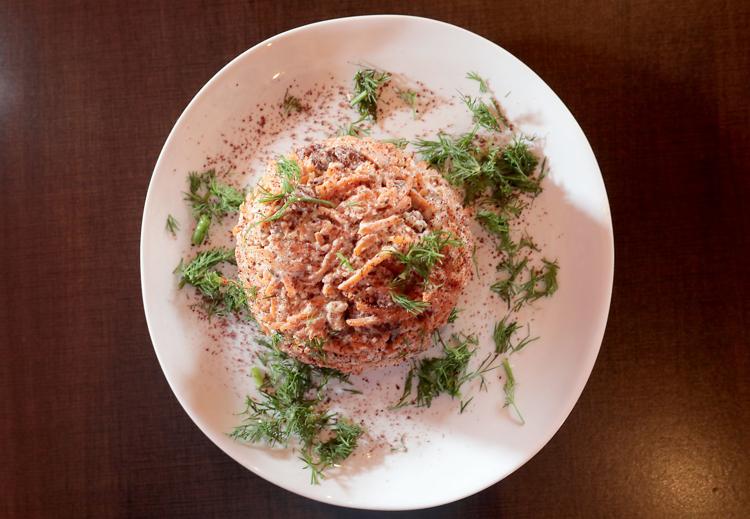 Irene Gelfand, who owns the restaurant with her husband, Emin Buzhunashvili, told me the flavor I couldn't identify was dried pomegranate.
The green bean salad ($5.95) was another healthy choice, with a light amount of oil, vinegar, garlic and tomato, and dill and parsley on top. When Buzhunashvili came to check on my table, which he did often, he said it was his wife's recipe. 
Buzhunashvili asked if I wanted onions on my Caspian salad ($5.95), and they dominated the other flavors: dill, parsley, cilantro, thinly sliced cucumber, tomatoes, a pickle spear, and a tiny bit of feta. The salad was lightly dressed with oil and vinegar, and could have been improved with more feta.
The borscht ($4.95) came in a big, deep bowl with lots of finely-chopped cabbage and carrots. It had a great flavor and was served with three small square slices of dark rye bread. A small cup of sour cream made it irresistible. 
The five dolma ($4.95), or stuffed grape leaves, were small and tender and came with a cup of yogurt sauce that had garlic and mint. I enjoyed them, while my friend called them the best she'd ever had.
The restaurant offers nine meat shish kabobs, including hot dog and chicken wing ones. My lamb kabob ($7.95) featured large chunks of meat, most tender and flavorful. But the first one I bit into was gristly and fatty. The meat benefited from thin, toasted pita underneath and unexpected greenery on top.
There are four vegetarian kabobs, and the mixed vegetarian ($7.95) was more successful than the lamb, with beautifully-grilled slices of eggplant, whole tomatoes and baby red peppers. I added salt and pepper.
Rice or fries come with the kabob for an extra $3, but instead I got an order of chicken pelmeni ($6.95), and the little dumplings contained nicely-seasoned meat and were served with little cups of sour cream and hot sauce.
You have free articles remaining.
Caspian Grill also has vareniki ($6.95) that are similar to the pelmeni, but flatter and shaped like half moons. The eight cheese dumplings were lightly sweet and served with sour cream. 
Those looking for something sweeter have a choice of two types of homemade baklava ($4.50), one made with almonds and one made with walnuts. 
Buzhunashvili and Gelfand moved to Madison in 1996 from Baku, Azerbaijan's capital, to help run the Russian House, which Gelfand's father and sister owned for 5 1/2 years. Gelfand was 23 then and Buzhunashvili was 24.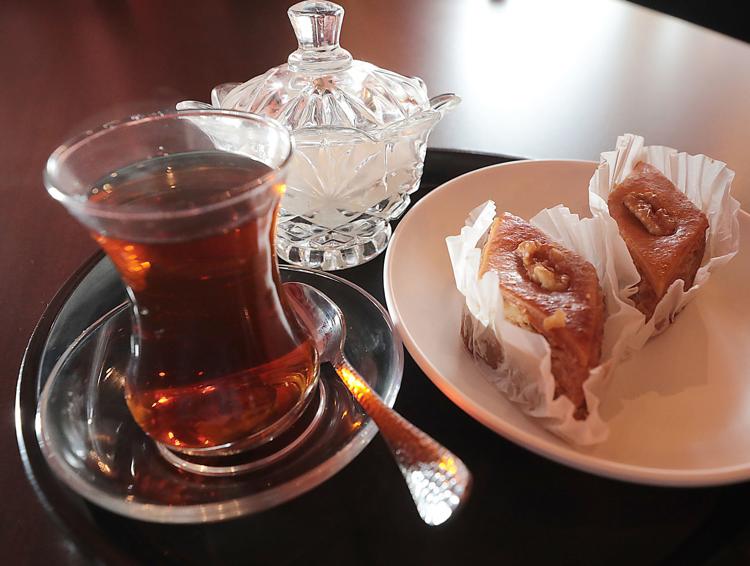 Gelfand said they tried to find a new location with a parking lot because Russian House customers were always asking about parking.
But, Gelfand said, after a few months of a break, she and Buzhunashvili decided go to college to learn more about business and American culture.
She said Buzhunashvili soon got restless and began working in the food delivery business, and in 2007 bought a franchise which became Mr. Delivery and is now delivery.com. He also owns a printing company called Irene Galleries.
Meanwhile, Gelfand has spent the last 19 years in the banking industry and is a personal banker with BMO Harris Bank.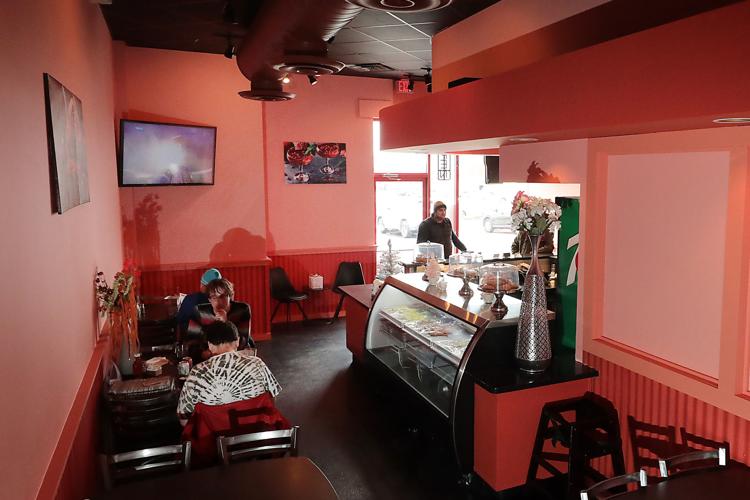 Through it all, Gelfand said, Buzhunashvili longed to have a small restaurant. This spring, they went back to Baku, which is on the Caspian Sea, for the first time in nine years, and decided they wanted to serve that same food in Madison. "No matter how long you haven't been there, it's still in your heart," she said.
Gelfand and Buzhunashvili have made the most of the spot, which has become part of an international row of ethnic restaurants and food businesses on the Gammon Road side of the Woodman's parking lot.
Nice touches include vases of carnations on each table and beautiful take-out menus, which Buzhunashvili makes at his print shop. The small seating area is comfortable, with orange paint giving it warmth.
On my two lunch visits, Buzhunashvili took my order at the counter and was extremely friendly. Gelfand said Buzhunashvili's days start at 5 a.m. with him checking on both of his other businesses. She said he gets to the restaurant at 8.
"He's really enjoying himself," Gelfand said. "He's tired, but it's a good tired."