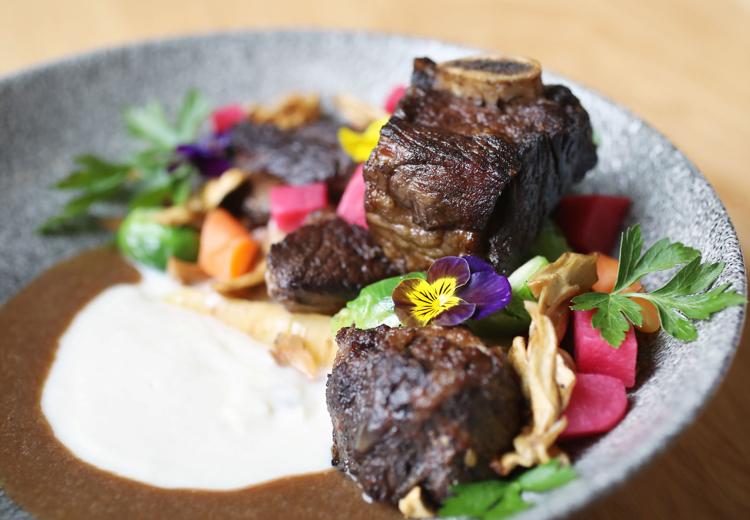 At long last, chef Evan Dannells has the freedom to do his own thing. And Cadre, the high-level French-Wisco restaurant that's resulted, is a major achievement.
In 2011, I wrote about how Dannells and a partner were planning a restaurant on the corner of Williamson and Baldwin streets, where C   hange boutique is now.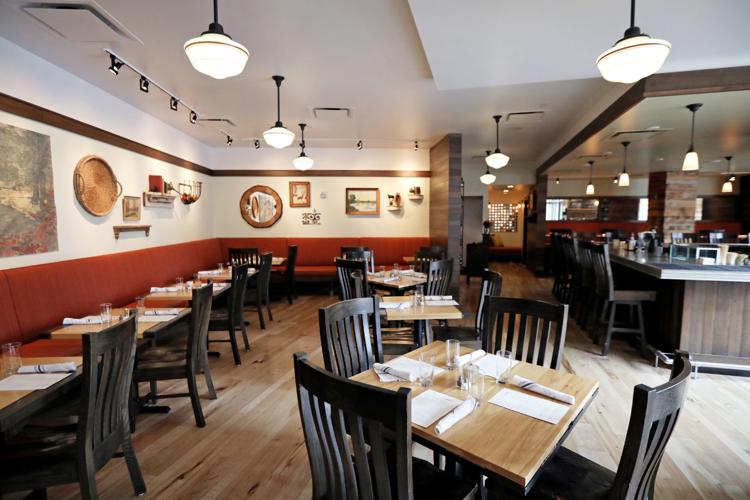 The name, Three Square, was a reference to three square meals, and its breakfast, lunch and dinner menus were going to be local and sustainable, focusing on produce, meat and dairy from nearby farms.
That place never materialized. Instead, the two opened 4&20 Bakery & Cafe, and Dannells stepped back from that to become the chef at Merchant and later executive chef at both Merchant and Lucille. More recently, he was a consultant for Pasture and Plenty.
All that experience -- including eight years in two stints at L'Etoile, first as a line cook, then as a sous chef -- is brought to bear at Cadre. It, too, is centered on what's local and in season, with Dannells figuring out clever ways to stretch seasonability.
Dannells is the majority owner of Cadre, which opened Oct. 2 in the former Oliver's Public House on University Avenue.
A recent meal was flawless.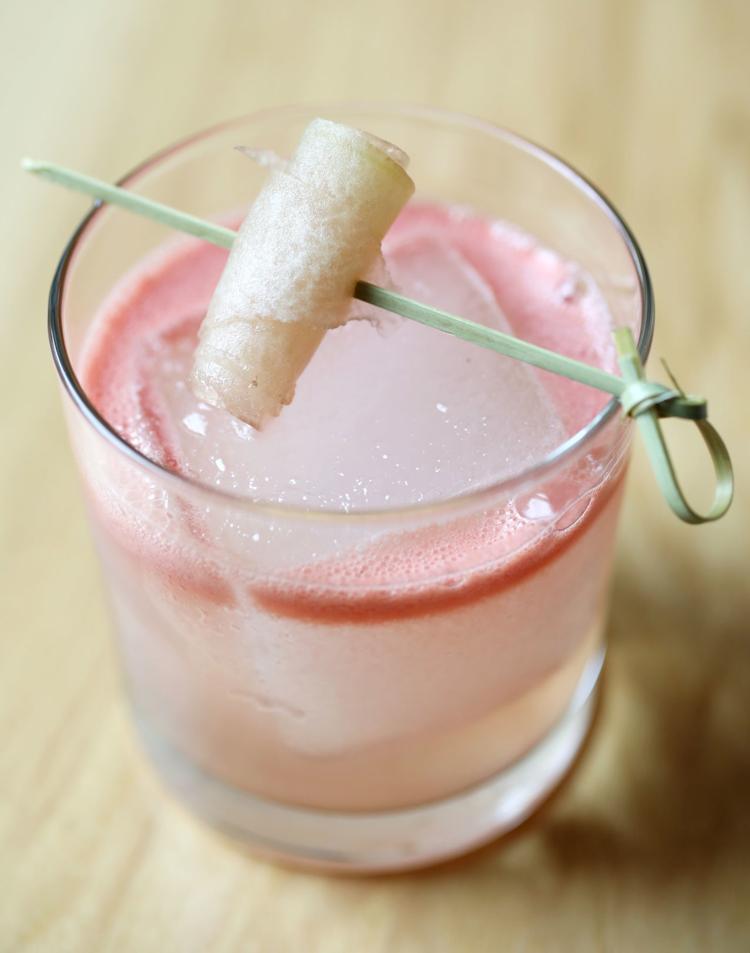 The Indian Summer ($9) on the short, tempting cocktail list was as welcome as its namesake is on a November day. Made with tequila, watermelon, holy basil, lime and salt, it had hints of both sweet and tart.
Our knowledgeable, good-natured server told us the watermelon was local because watermelon season came later this year. The drink had a delicious, rolled-up strip of pickled watermelon, and a giant designer ice cube. There was much to appreciate about this cocktail.
You know you're in a French restaurant when the house red is a Bordeaux. All three of the house wines are $6, but not listed on the menu. The variety and price made my mom and stepfather happy.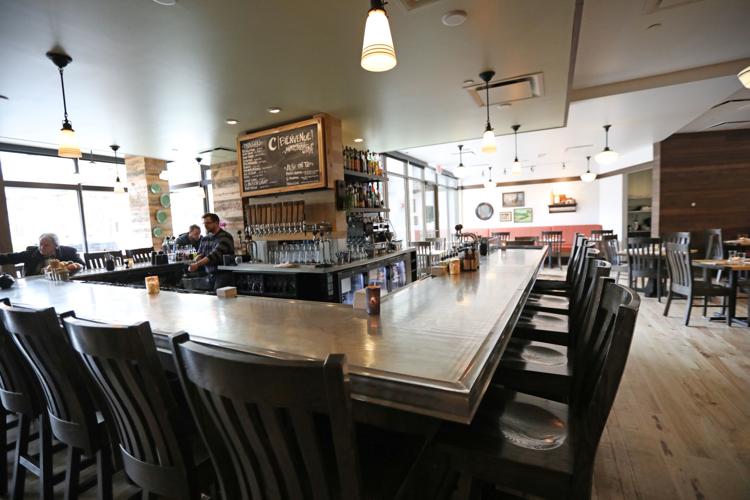 The house salad ($7) is a must, piled high with bibb lettuce, and dotted with colorful bits of beauty heart radish and Bandaged Cheddar, and little rings of shallot in an excellent red wine Dijon vinaigrette.
The butternut squash soup ($8) was also outstanding, perked up with seasoned crème fraîche and pepitas. "I would travel far for this soup," said my mom, who was visiting from California.
The smoked whitefish terrine ($10) continued the theme of wonderful starters, featuring generous slices of smoked whitefish and shrimp mousse served on a cutting board with lots of extras including capers, tiny pickles, carrots, a tomato remoulade, fennel and shallots.
We ordered bread ($2) with lovely discs of cultured butter, not knowing that hearty slices from different loaves would adorn almost every dish.
The beef bourguignon ($29), the most expensive entrée, featured tender beef osso buco that had fantastic favor of its own, and was enhanced by a red wine demi-glace. Elegant vegetables including rainbow carrots and Brussels spouts also benefited from the reduction sauce.
Also masterful was the bouillabaisse ($23), a seafood stew with lots of shellfish that my mom has been making herself and ordering in restaurants for years. She said none compared to this. When Dannells stopped by our table toward the end of the meal, he told us it's a recipe he's been working on for 14 years.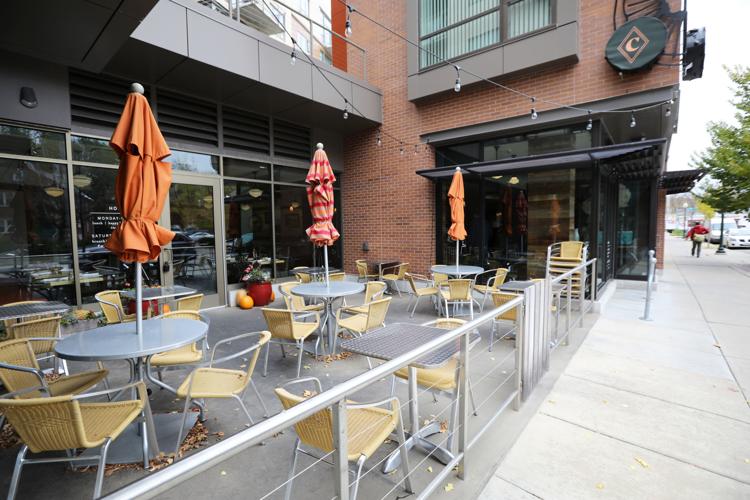 Best were a giant seared scallop and a piece of monkfish soaked in a rouille, an aioli-like sauce that the late Anthony Bourdain called "the magical condiment." It's made with olive oil, breadcrumbs, garlic, saffron and cayenne pepper and covered one area of the bowl.
My mom said most bouillabaisse broths she's had are more tomato-y, and she appreciated that this version downplayed the tomatoes.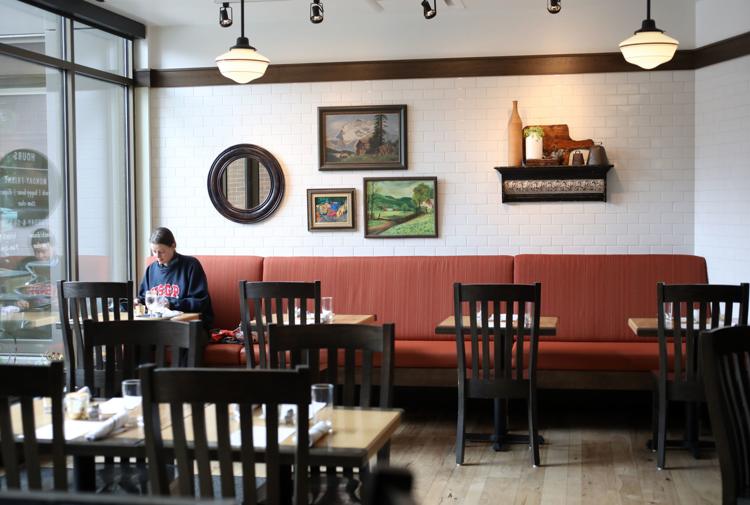 Also irresistible was a side of Brussels sprouts ($7) in a rich, mornay sauce with Parmesan tuiles or crisps. It was the most decadent way to eat your vegetables.
Dessert cleared the same high bar. Dannells described the dark chocolate cremeux ($9) as a pot de crème, or a cross between pudding and mousse. It had candied hickory nuts and feuilletine, a crispy confection made from crêpes. Sweet beet chips on top were genius.
When I complimented Dannells on the chips, he said he has a dehydrator working around the clock.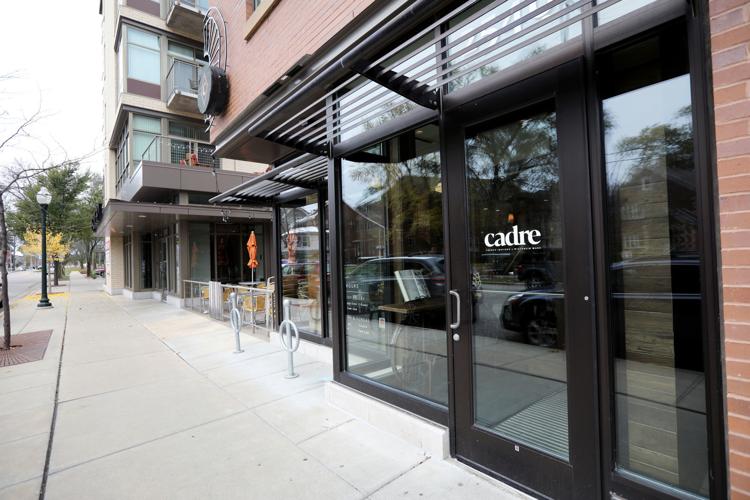 The most impressive thing about the former Oliver's was its crisp, contemporary environment. Cadre retains those aspects, but now the real stunner is the food.
When Dannells was at Merchant, he brought children into his kitchen each year as part of a Top Chef program at O'Keeffe Middle School. My daughter was lucky enough to be in his group a couple of years back and over the course of five visits, he taught her how to use a knife and make sausage, among other lessons.
As the parent liaison, I got to know what a great guy Dannells is. Still, I never imagined he was capable of creating such an amazing dining experience. Few chefs would be.
Stay up-to-date on what's happening
Receive the latest in local entertainment news in your inbox weekly!