In 2005, when I first discovered Jordan's Big 10 Pub and reviewed its fish, my friend decided to try it and fell hard for the Cajun walleye and potato pancakes.
Now every time we eat out, he compares all kinds of food to that fish. As in, "This ___ is good, but it can't touch the Cajun walleye at the Big 10 Pub."
This has been happening for years, so I finally decided to go back to the popular Regent Street sports bar and have it again. I won't be measuring other food against it, but the large grilled filet ($16) was moist and flaky. The Cajun spice was perfect and added a welcome kick. It can also come seasoned with lemon pepper.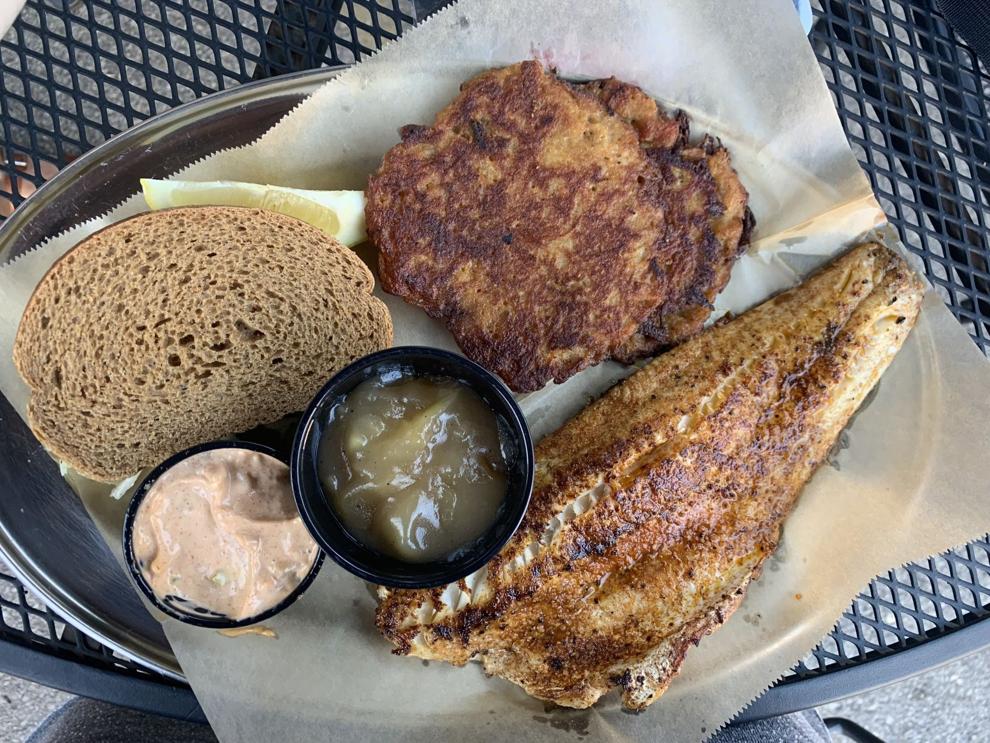 The perch ($14) was also a big portion, with three large pieces in a light and light-colored, non-greasy breading. "It's a neutral breading that doesn't take over the flavor," my companion said.
In my old review, I called the perch a little skimpy and said it could have done with less breading. That's certainly not the case now.
"They know what they're doing," said my companion. "You can tell they've been doing it a long time."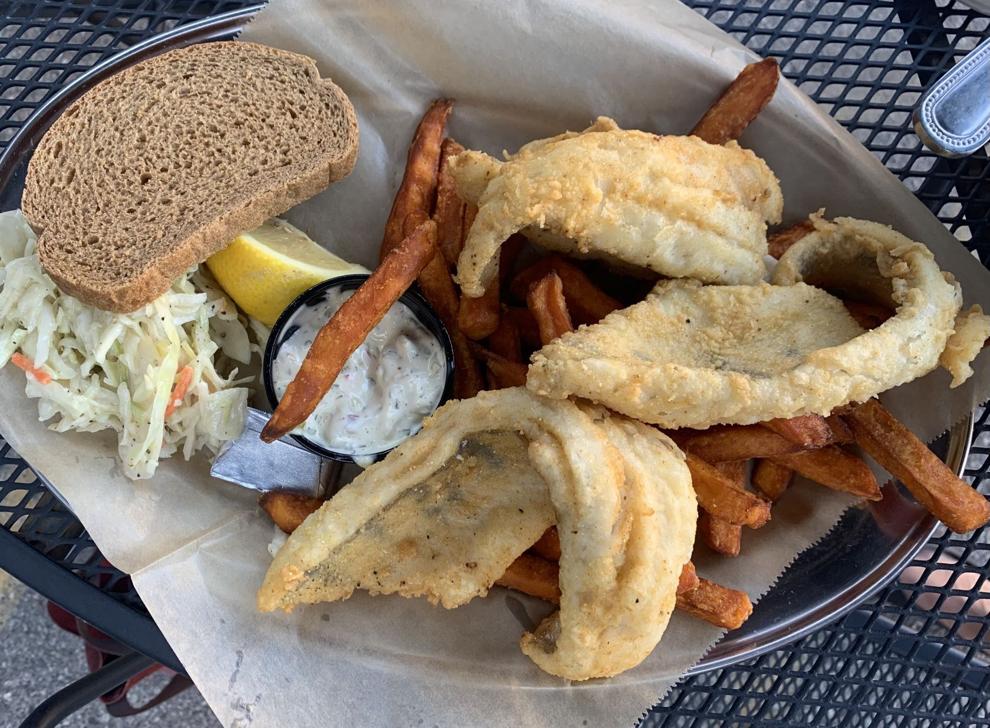 Co-owner Kelly Jordan said they filet their own walleye, and it had fewer small bones than the perch, but we still found some. It made us more careful and deliberate as we ate.
The two potato pancakes (an extra $2.50) went great with the walleye and were better examples of this favorite than you find at other restaurants, when you find them. The apple compote was made special with big chunks of apple, nutmeg and brown sugar, and could be mistaken for pie filling.
The sweet potato fries with the perch aren't homemade, but medium thick and lightly salted. They proved the rule that even average sweet potato fries are delicious.
Only the coleslaw disappointed with a slightly sour taste.
The homemade tartar sauce with the perch was first-rate, as was the Cajun-flavored version with the walleye. A small slice of take-it-or-leave-it rye bread came on each plate.
The dinners come with soup or salad in the evening but not during the day, and it's worth getting a cup of the wonderful, potato-heavy clam chowder with tender clams that are smaller than the large clams the chowder once boasted.
When I first reviewed it, a companion noted, "These are clam slabs, not clam particles." Now they're actually the small pieces you find elsewhere, and my Big 10 superfan told me that's a relatively new development.
Chef Tim Stenson, who's been working at the Big 10 for 20 years, said the big clams haven't been available for about two years. "The manufacturer stopped making them, and you can't get them anywhere else."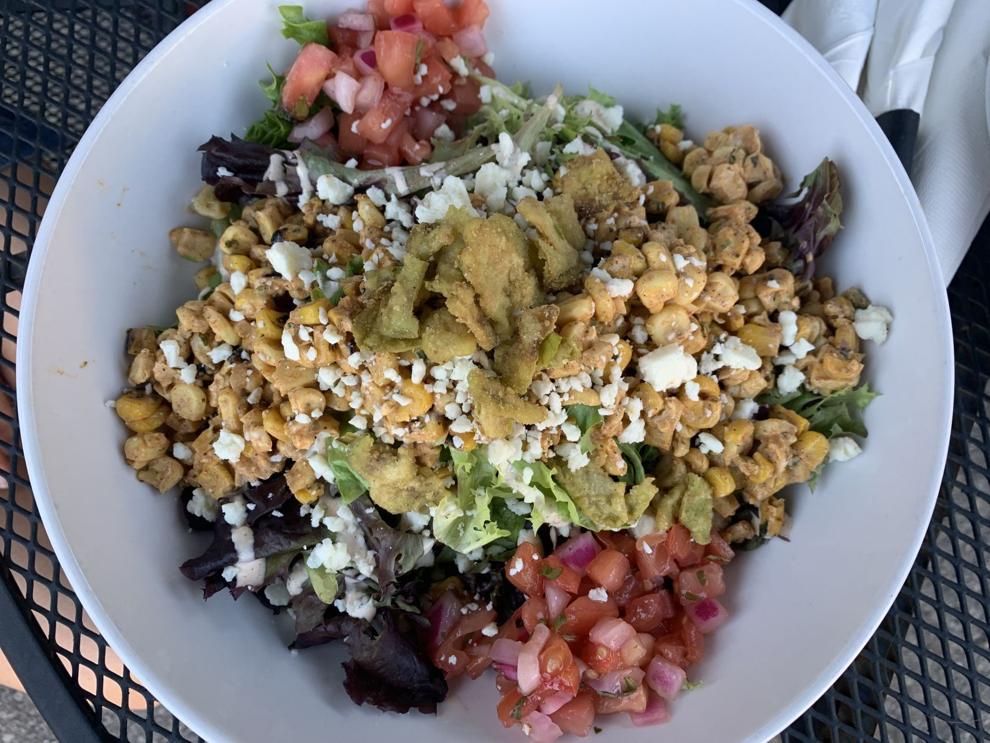 Vegetarians and those not interested in fish will appreciate the entrée-sized Mexican street corn ensalada ($10), a successful combination of fire-roasted corn kernels, jalapeno crisps, cotija cheese, pico de gallo and cilantro over mixed greens in a zesty house-made chili-lime ranch. Jordan said Stenson grills the corn each week.
You can also get the same ingredients with braised pork over french fries in a decadent papas fritas appetizer.
Since we arrived before 6 p.m. to beat the rush, we got the happy-hour discount of 50 cents off our glass of wine and mixed drink. (The beer deals are better.)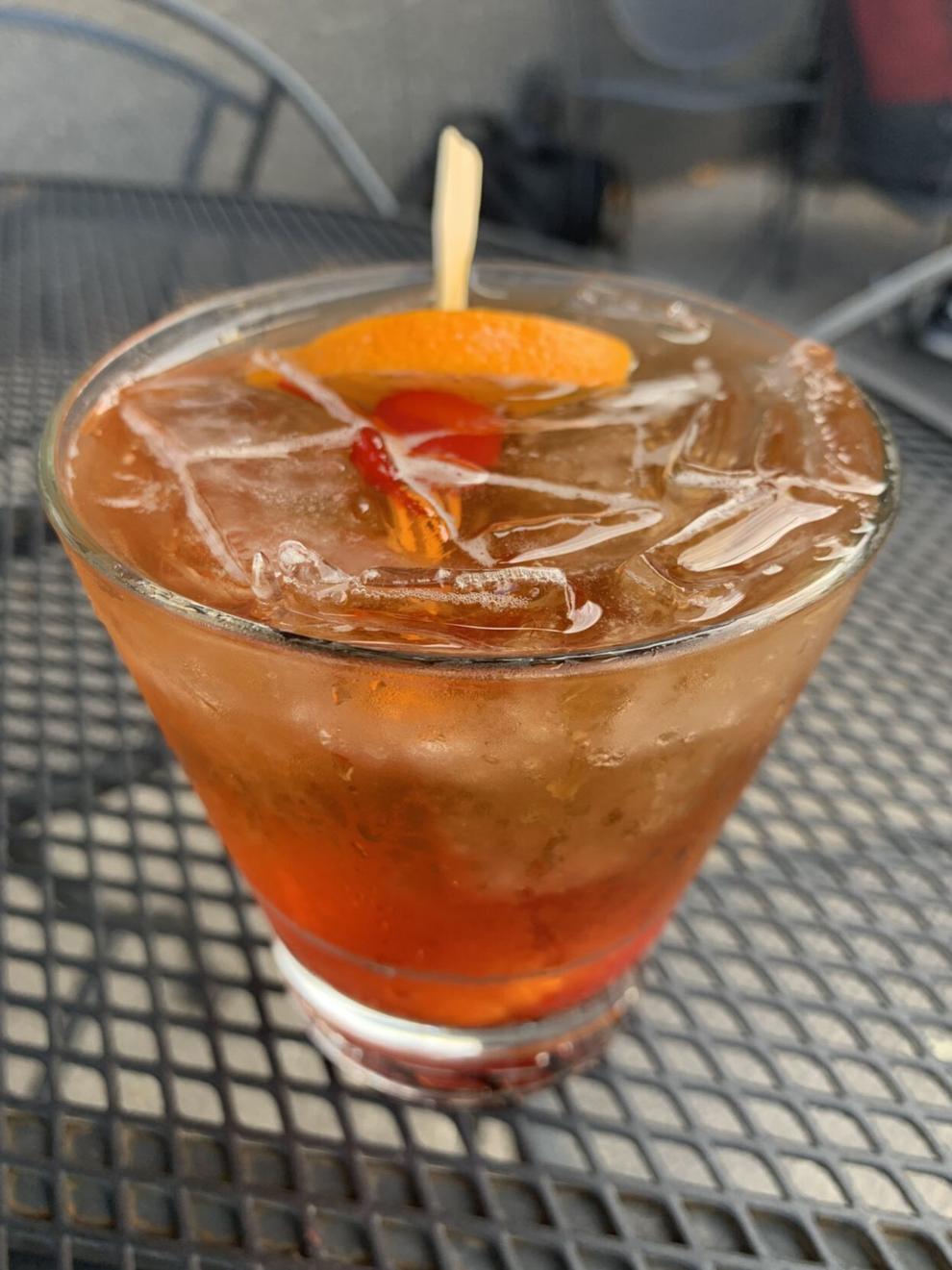 The red blend ($7) was excellent. It was a huge pour in a huge glass. An Old Fashioned ($7) with Korbel brandy was made strong.
Jordan used the city's Streatery program, which allows for expanded outdoor dining, to convert part of her parking lot for a hidden six-table patio at the back of the restaurant.
She put some effort onto it, adding plants and trellises, and said she's in the process of adding lights.
Jordan also spruced up her back bar, and its bartender, who couldn't have been nicer, staffs the patio on Friday nights.
One of the more interesting aspects of the pub are the big, shopworn coffee-table-book sized menus. "This place really is an institution!" said my friend as she opened it up.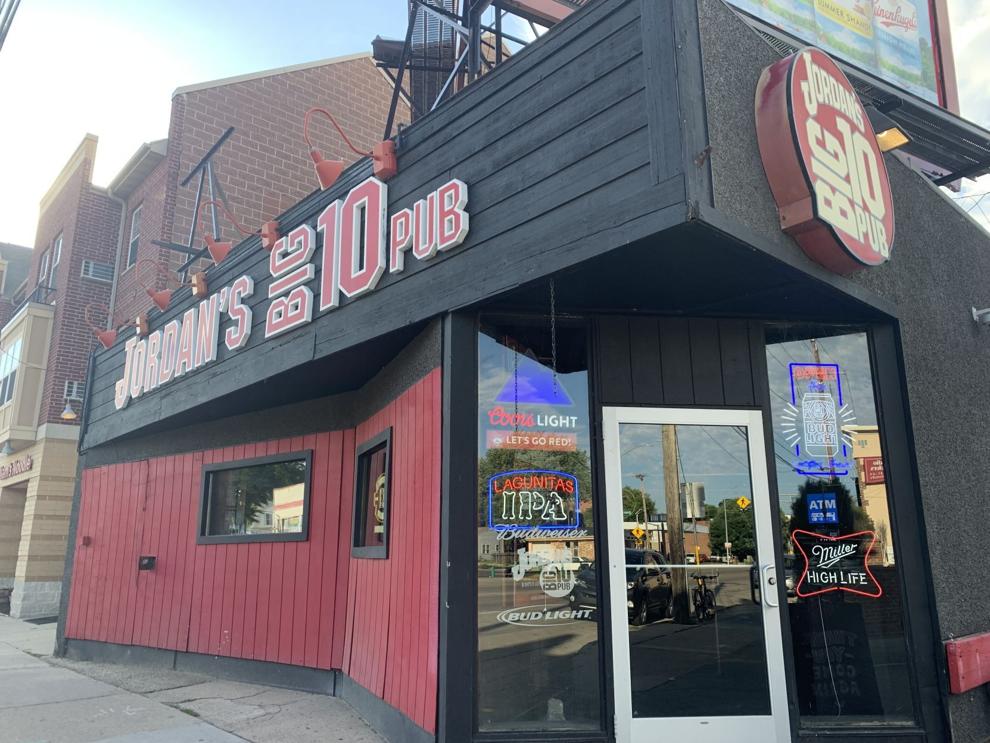 Jordan, 52, bought the pub in 1999, and in 2016 took on partners Billy Van Wie, T.J. Van Wie, and Cory Waterman, who bought the building in 2014. They also own SCONNIEBAR a block away, and Jordan became a partner in that.
The to-go Friday fish orders kept the Big 10 Pub going throughout the pandemic, Jordan said, adding that they sold about the same number of meals as they normally would.
"The support we got from everybody was amazing," she said. "It was like a regular fish fry."
It's a relief that Jordan's Big 10 Pub made it through COVID-19 with its Cajun walleye intact. I don't think my friend would have ever recovered.
14 best-reviewed restaurants of 2020: All diminished, but still killing it
Tokyo Sushi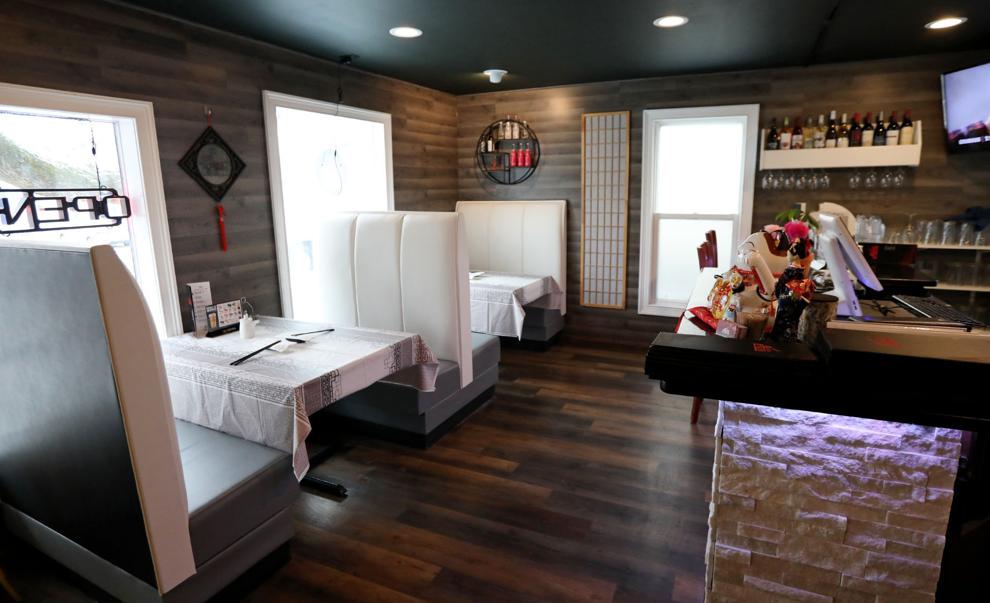 Lorraine's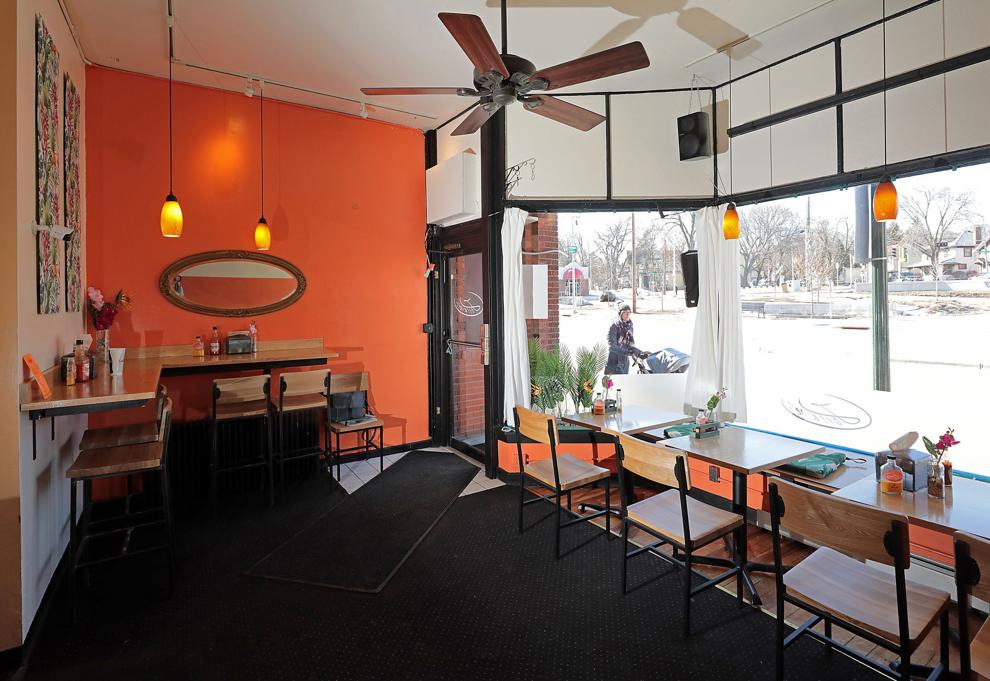 Everyday Kitchen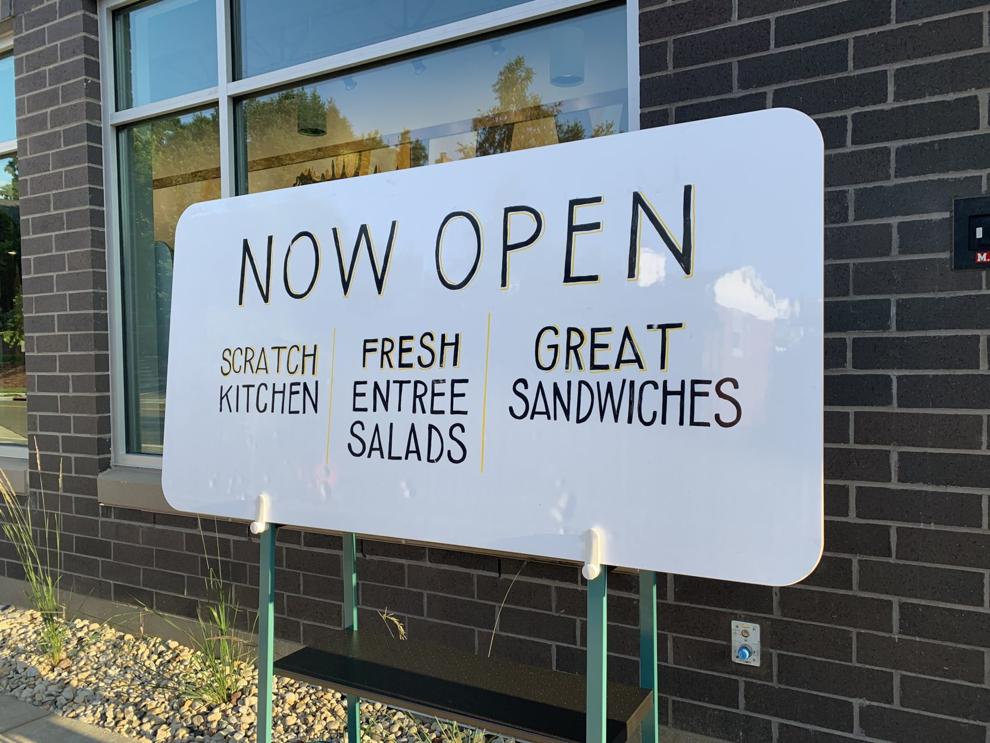 Garibaldi Mexican Restaurant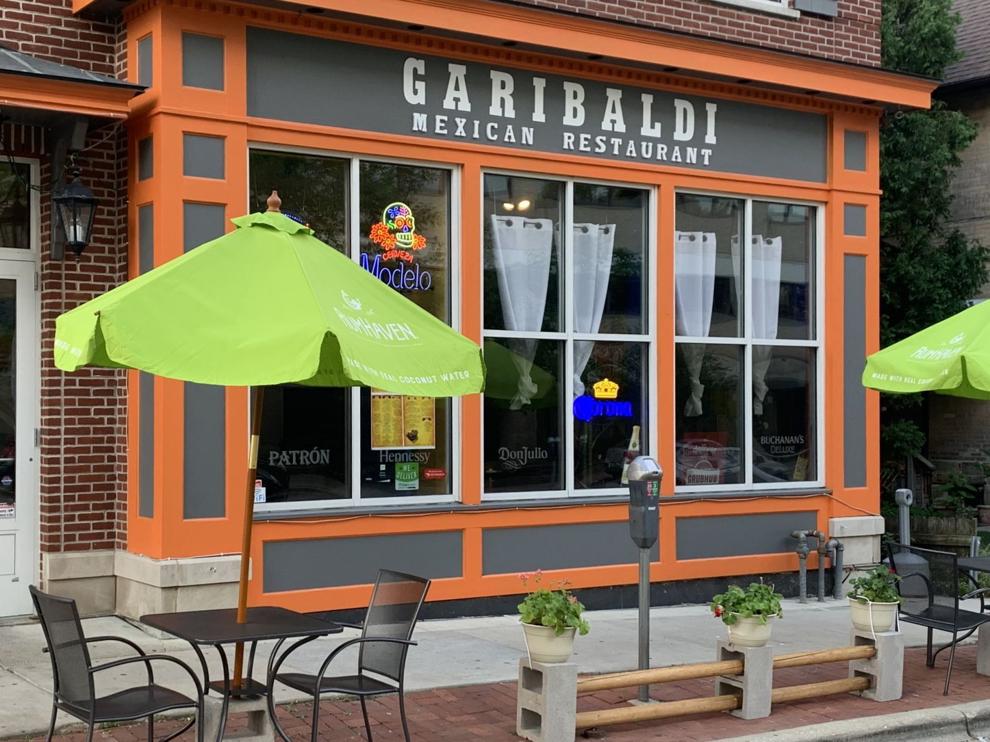 Kosharie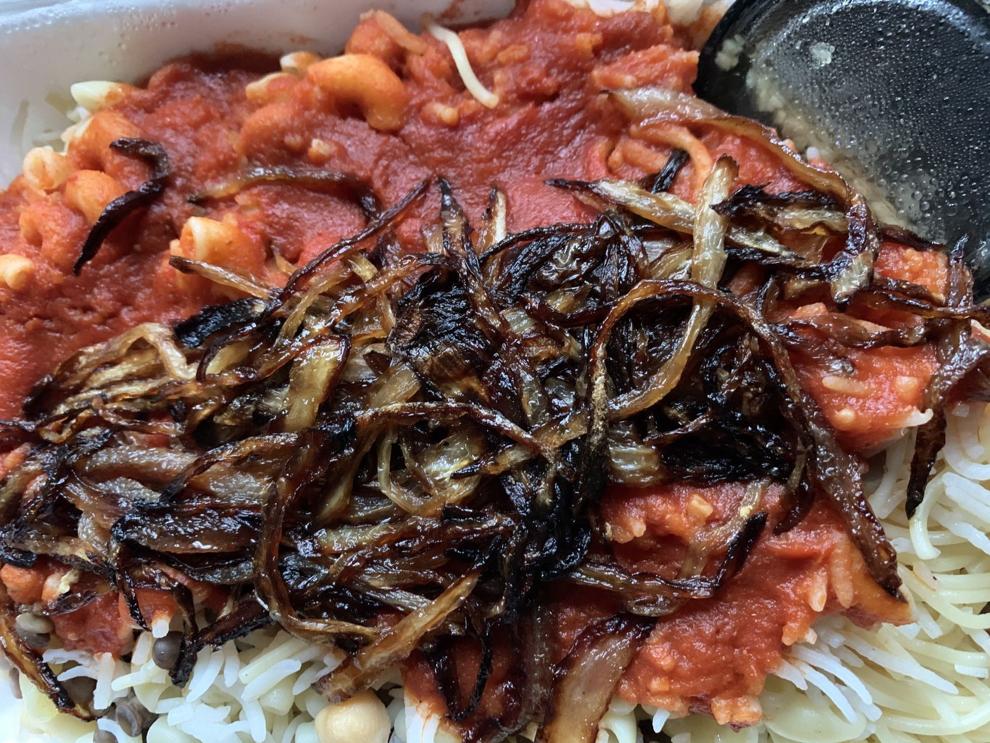 Skal Public House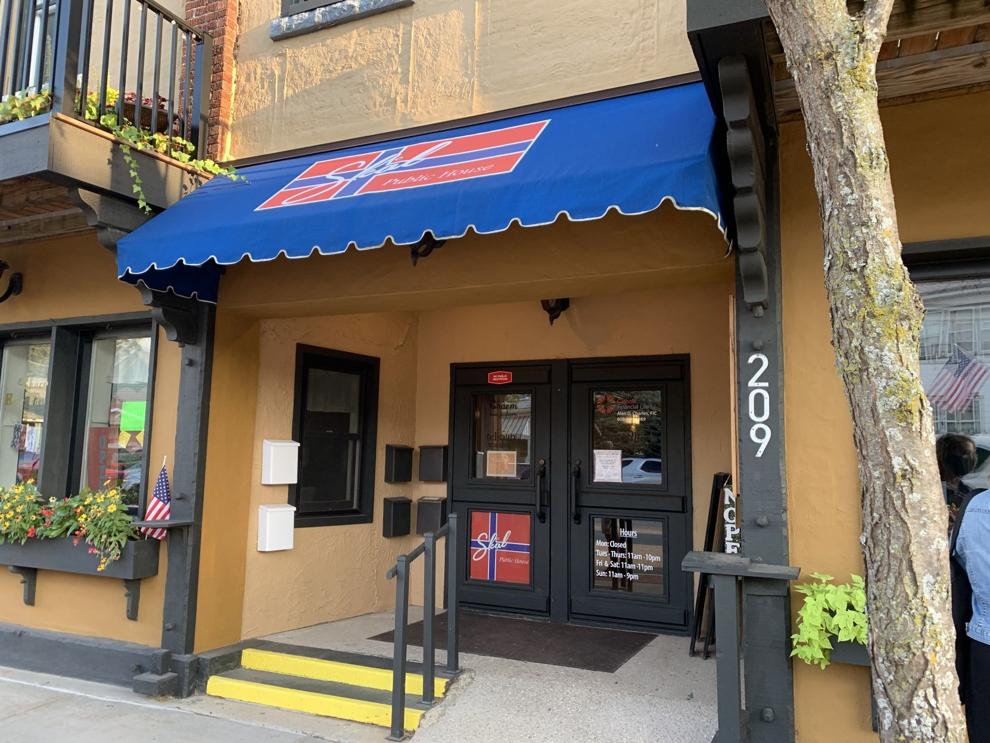 FEAST Artisan Dumpling and Tea House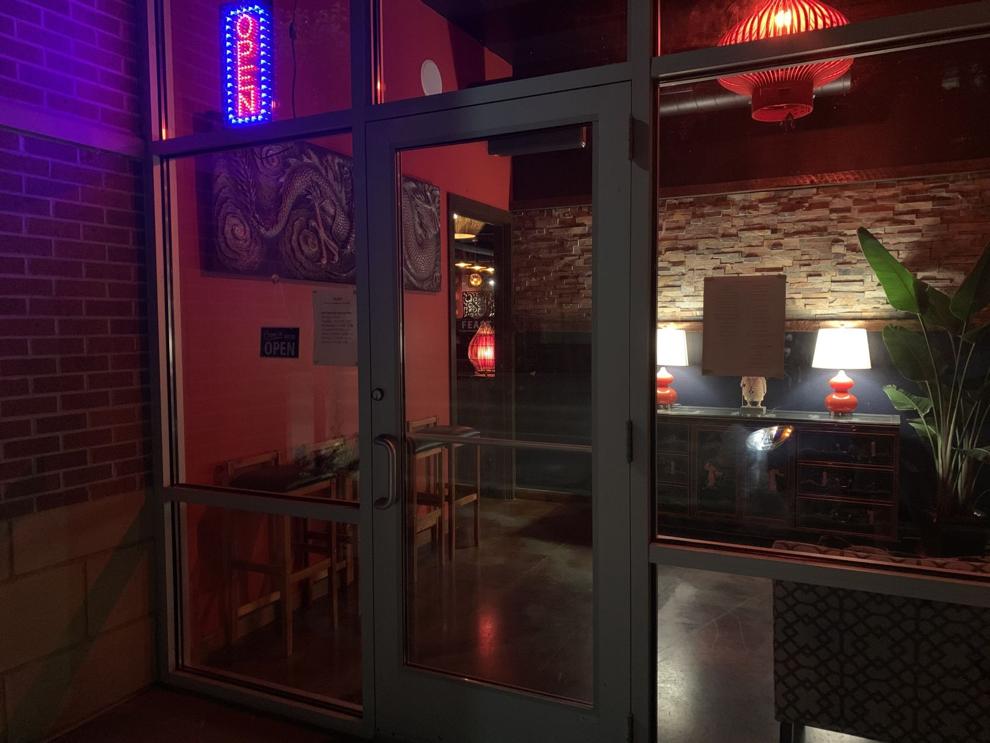 Ragin Cajun Seafood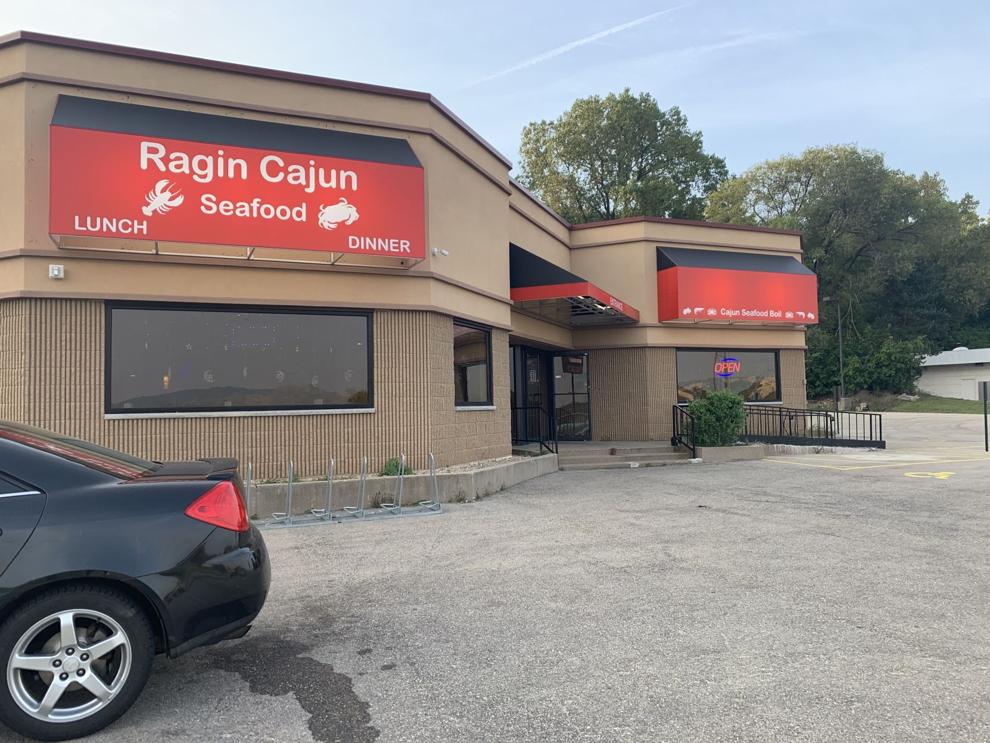 Ahan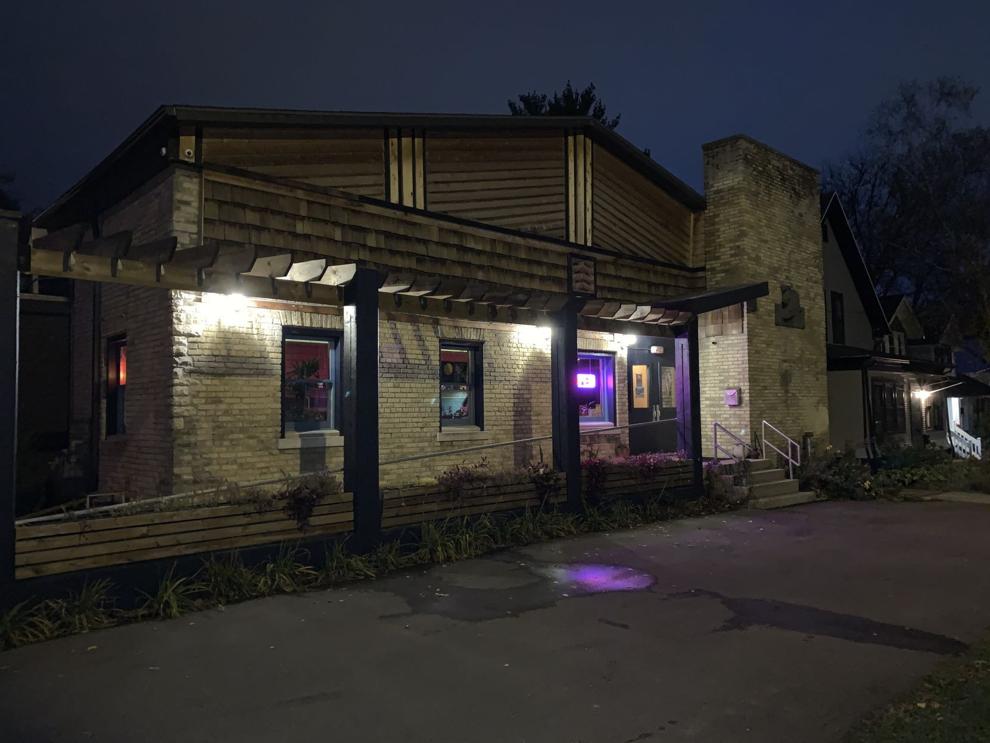 Finca Coffee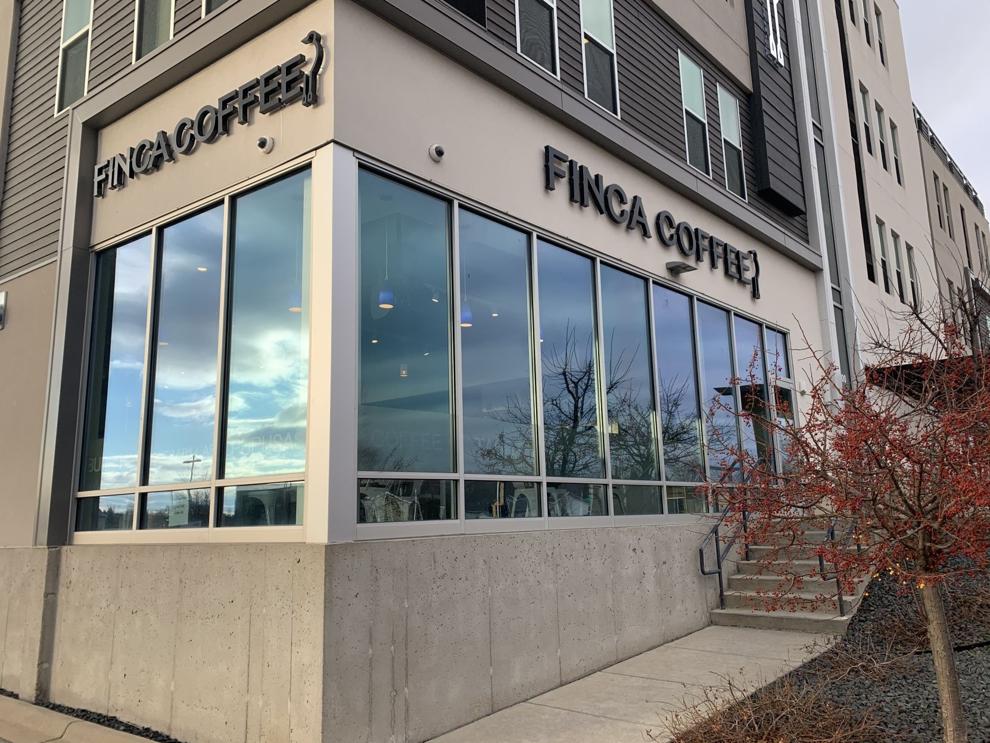 Royal Indian Cuisine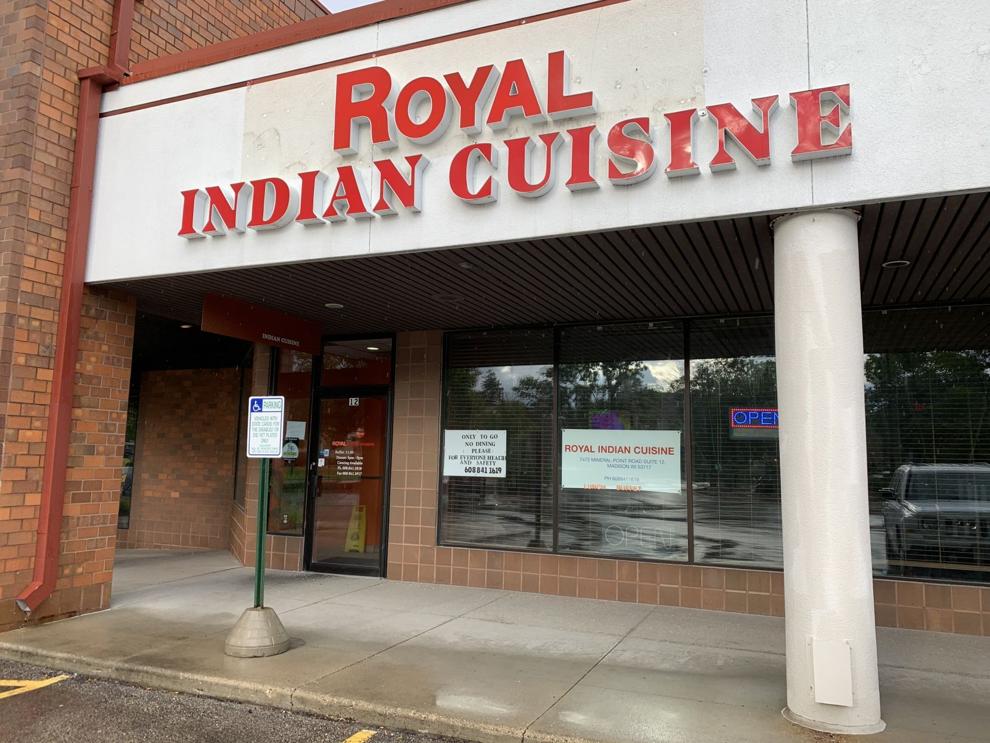 Settle Down Tavern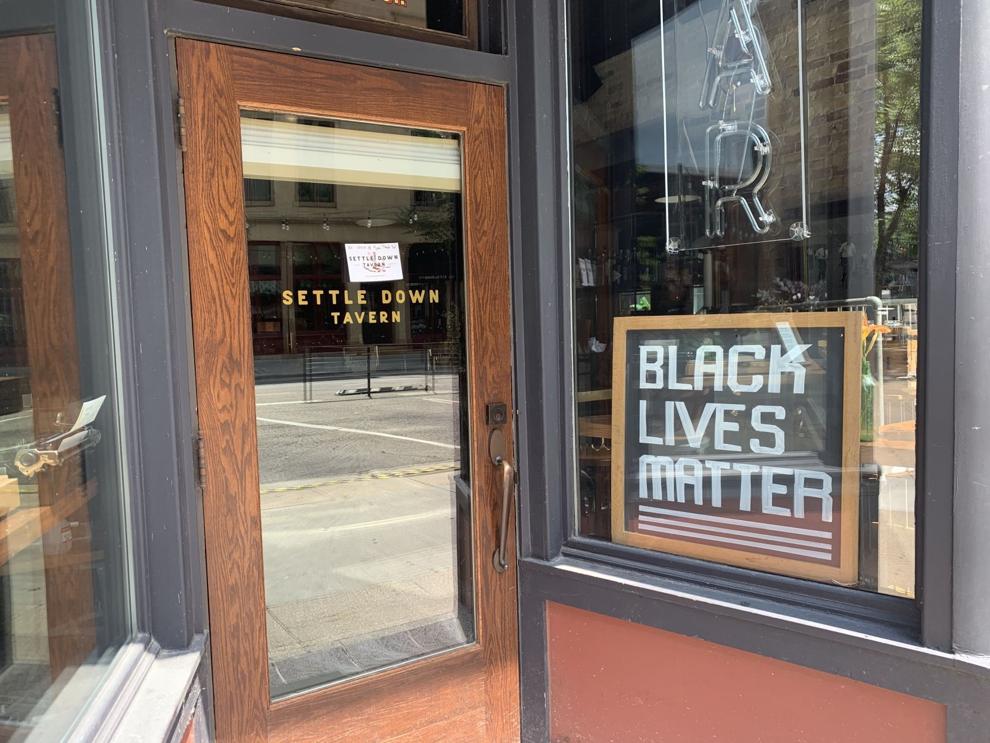 Ru Yi Hand Pulled Noodle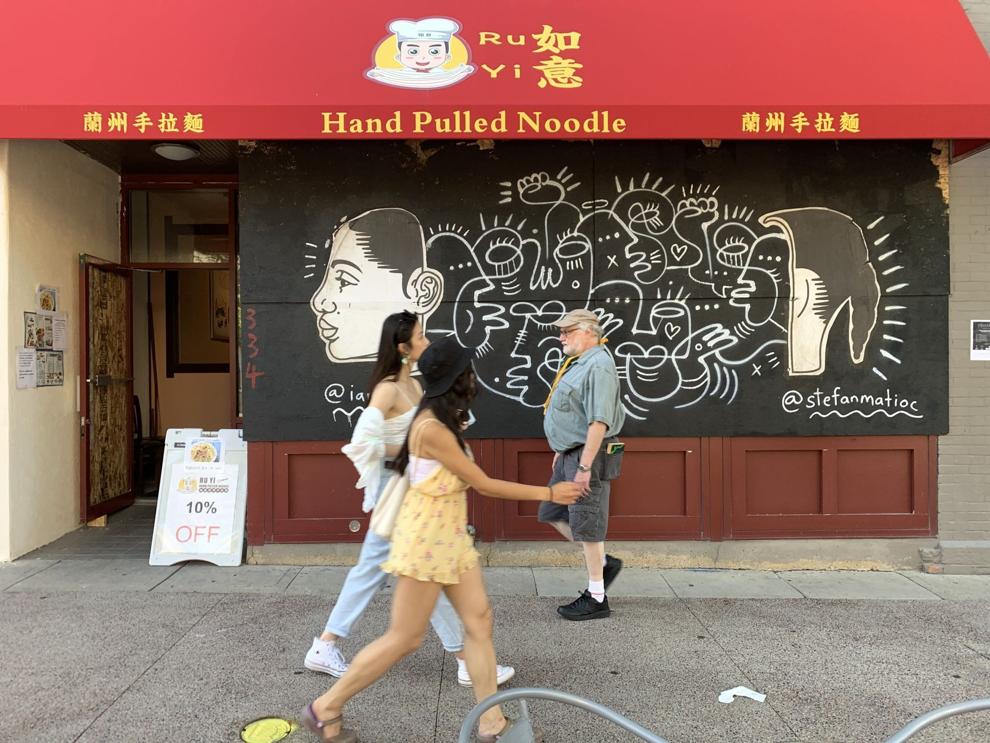 Sunny Pho