Villa Tap's fish fry is so popular, owner Chris "Chico" Warren shuts down his grill on Fridays, and adds an extra fryer for the Icelandic cod, walleye, lake perch, bluegill and jumbo shrimp.
Warren said the fish fry is in such high demand at his North Side bar that it's a good idea to call earlier in the week, starting Tuesday, and make a reservation for a to-go order. Warren likens it to reserving a tee time on a golf course.
He schedules orders every eight minutes, and said that for each time slot he can cook six orders of fish.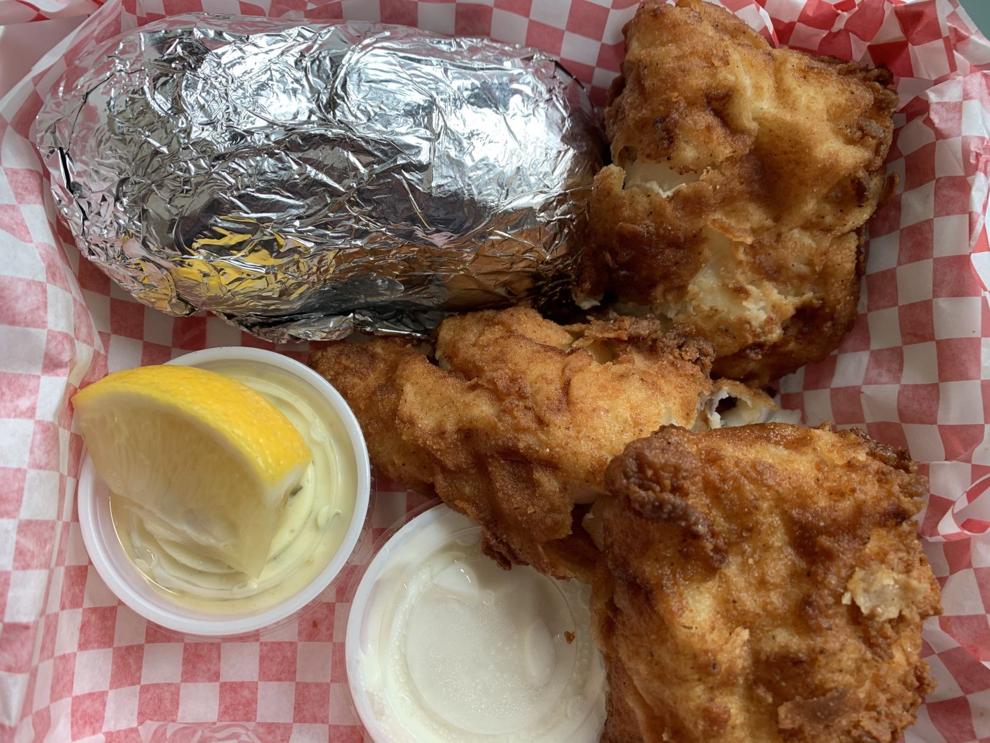 If someone requests a 5 p.m. pickup, Warren might tell them: "I apologize. Five o'clock is full, but I have a 4:52 or a 5:08 for ya. And people get a kick out of that because they're like 5:07? But surprisingly, we're right on with our times."
Carryout on Fridays runs from 2 p.m. to 8 p.m., and Warren charges an extra 50 cents for each takeout box.
Warren took my credit card over the phone and said he'd bring my order out curbside. When I pulled up to the bar, which sits next to Smoky Jon's #1 BBQ on Packers Avenue, I went inside because I forgot to ask Warren about putting a tip on my order.
It was 3 p.m. on a Friday and there were about 15 people inside the homey room, where Warren said he can host 25 people under COVID-19 restrictions.
Customers are allowed to eat inside, but there's no wait service. They're given napkins and utensils and can eat their food out of the carryout packaging.
The Icelandic cod dinner ($14.75) had three thick pieces of fish, hand-cut by Warren, that were lightly and flavorfully breaded, with no greasiness. Warren said he doesn't use a beer batter. The cod was firm, meaty, mild and sweet.
"It's moist," my companion said. "The frying process has locked in the moisture. Often deep frying can lock in dryness."
The tartar sauce was also excellent.
I always like when there's a baked or grilled option, but you don't get that at Villa Tap.
Cod is the No. 1 seller, and which other ones do best varies from week to week, Warren said. Sometimes it's the walleye, but the lake perch and the bluegill are right up there, he said.
But if you're hungry for a burger on a Friday night, you're out of luck.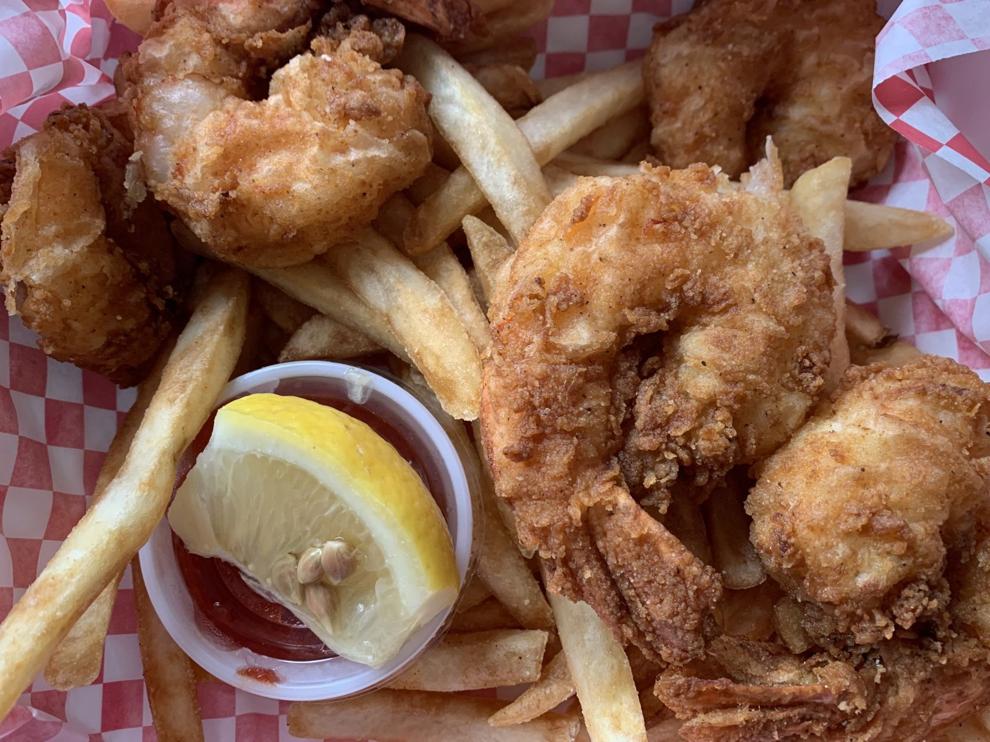 There are five jumbo shrimp ($17.75) though, and they had the same great breading and were about as big as shrimp can get. They're 8- to 12-count Tiger shrimp from Jenifer Street Market, Warren said.
Customers have a choice of fries or baked potato, and both meals came with coleslaw that had the right amount of dressing, and a high-quality dinner roll. Included were six pats of butter, a little container of sour cream, cocktail sauce for the shrimp, and ketchup for the fries.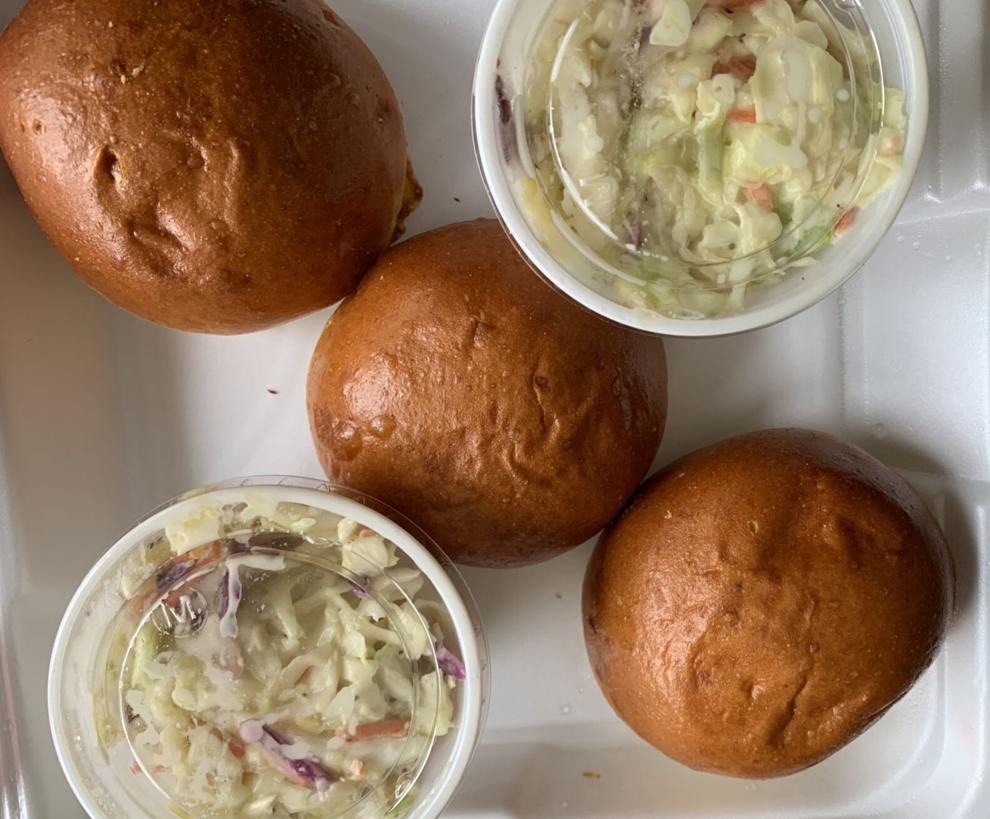 The skins-on fries were thin, but not too thin. I thought they had a hint of salt, but my dining partner couldn't detect any. The baked potato was well cooked and still piping hot when I got home.
Warren said he cooks the baked potatoes in a NESCO Roaster Oven. He always cooks slightly more than 100 potatoes to have extra for Tuesday lunch, when Villa Tap offers a fish fry with hash browns, which aren't a choice on Friday.
On Friday, the only option besides fish and shrimp is chicken tenders ($7.75), so I added an order. The box came with four long strips, but they couldn't compete with the fish. Warren said he uses a product from a company called Brakebush. They came with a generous helping of fries, and we chose ranch and chipotle ranch for dipping.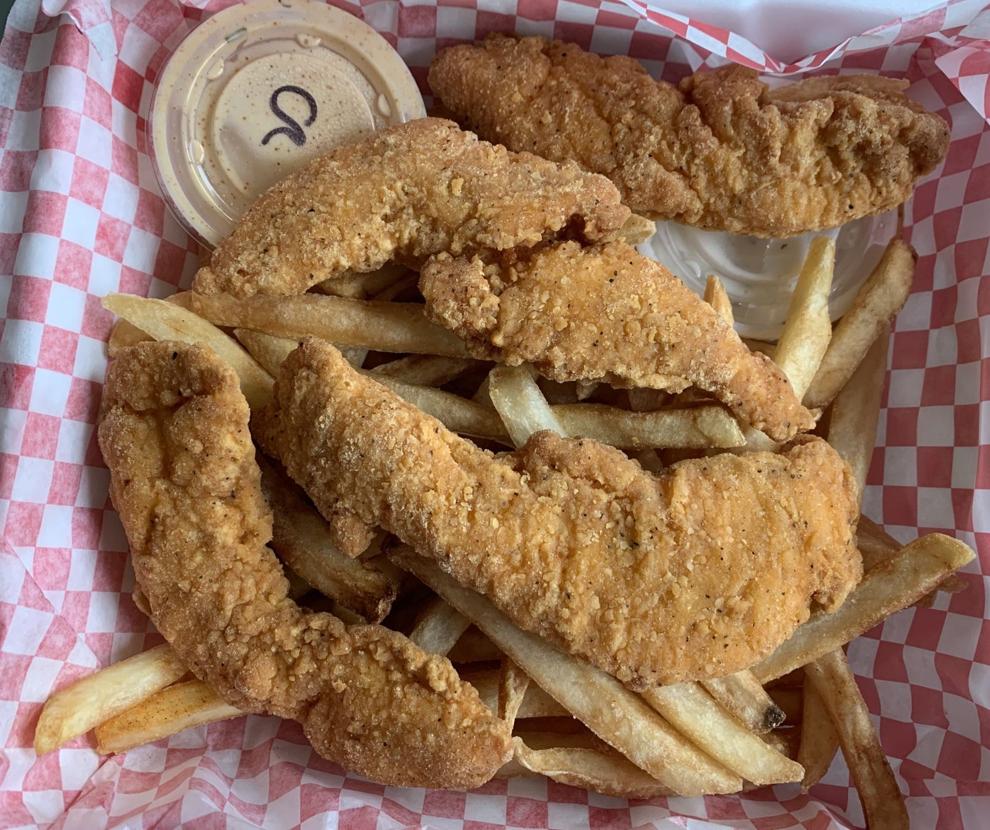 Villa Tap was closed for 10 weeks, starting when COVID-19 restrictions were first enacted in March. It gave Warren a rare chance to check out other fish fries. Each week, he and his girlfriend would learn who was doing what well and not so well. On one occasion his girlfriend waited in her car for an hour and 45 minutes. To be fair, Warren said, it was in the early days of the lockdown and businesses were still getting their carryout systems in place.
Warren, 49, said he was 16 when he got his first restaurant job. It was at Mariner's for the late Betty von Rutenberg, whom he calls a great mentor. He was a longtime bartender at the Avenue Bar, and bought the Villa Tap in 2011. Before taking it over, he worked for a liquor distributor.
While his bar business has suffered during the pandemic, Warren feels fortunate to have busy fish fries and lunch service. "We have a good neighborhood that supports us, and Friday nights help carry us through these difficult times."
14 best-reviewed restaurants of 2020: All diminished, but still killing it
Tokyo Sushi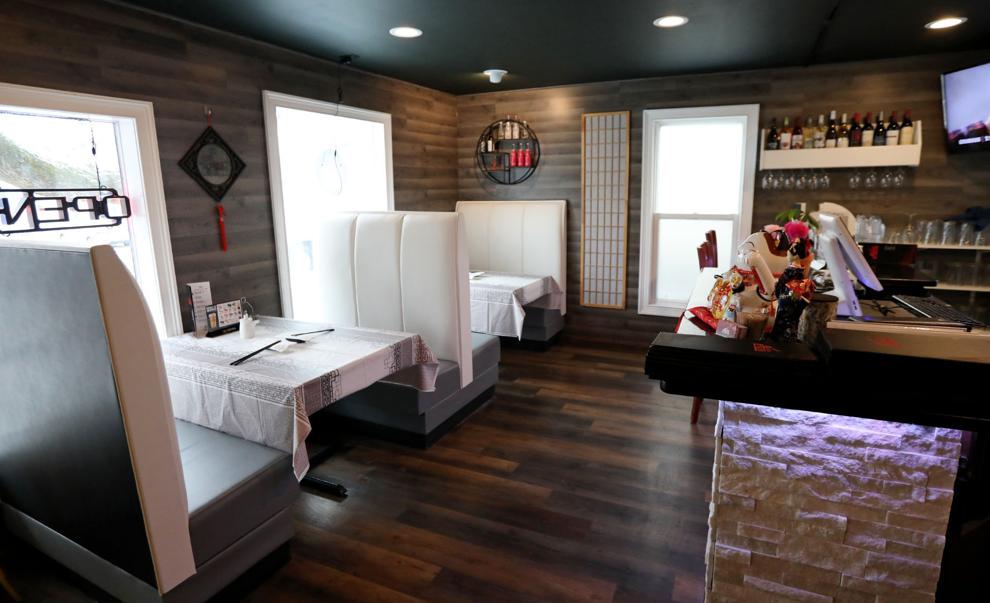 Lorraine's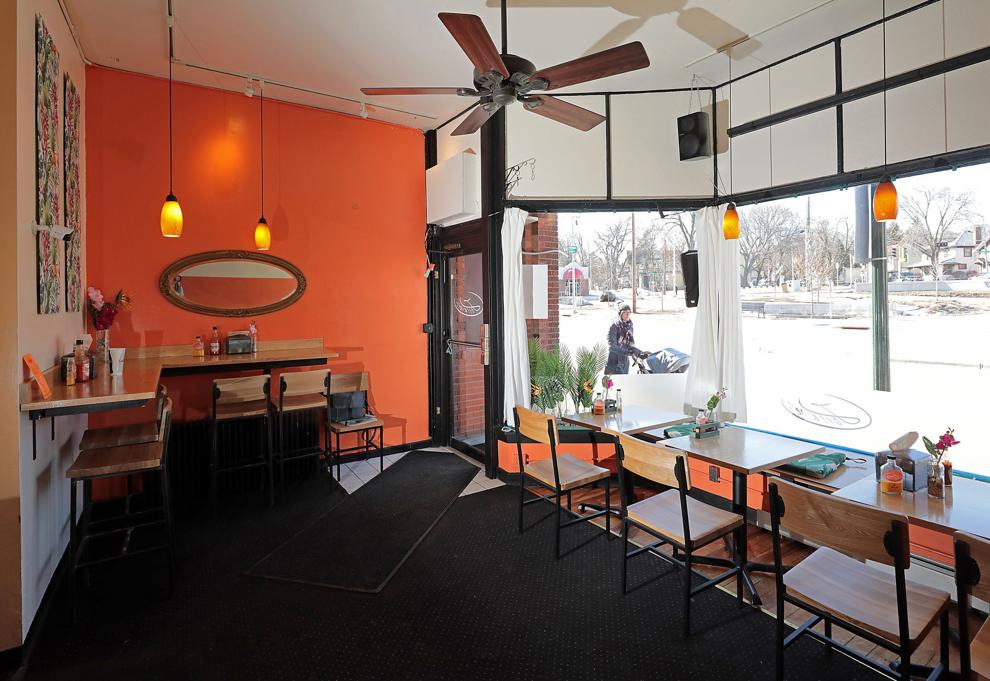 Everyday Kitchen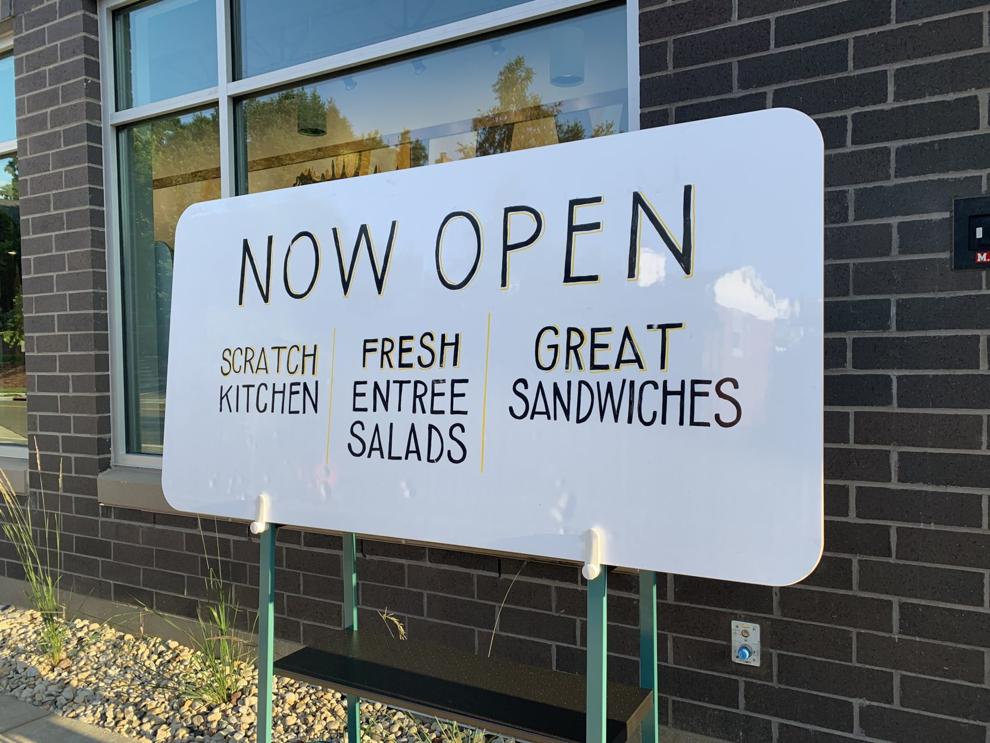 Garibaldi Mexican Restaurant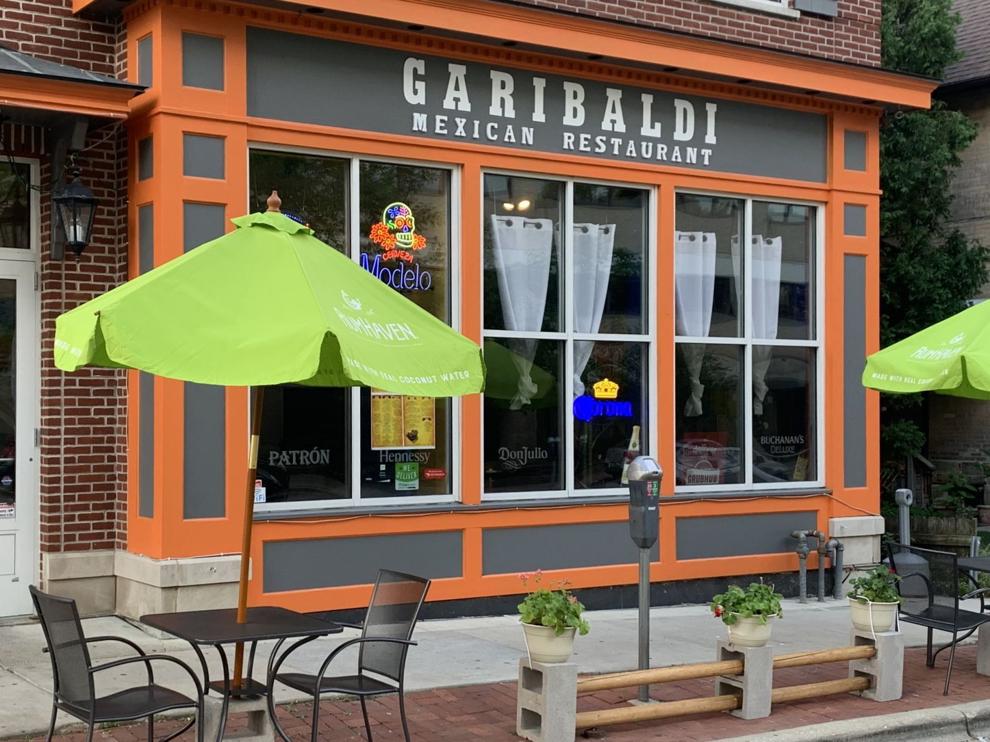 Kosharie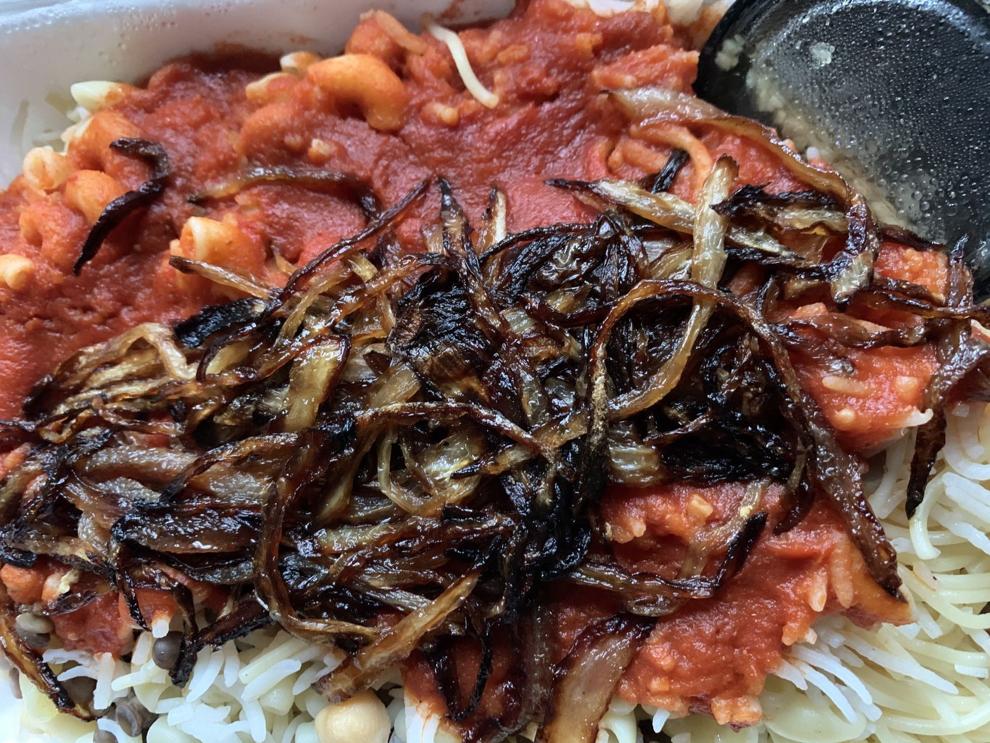 Skal Public House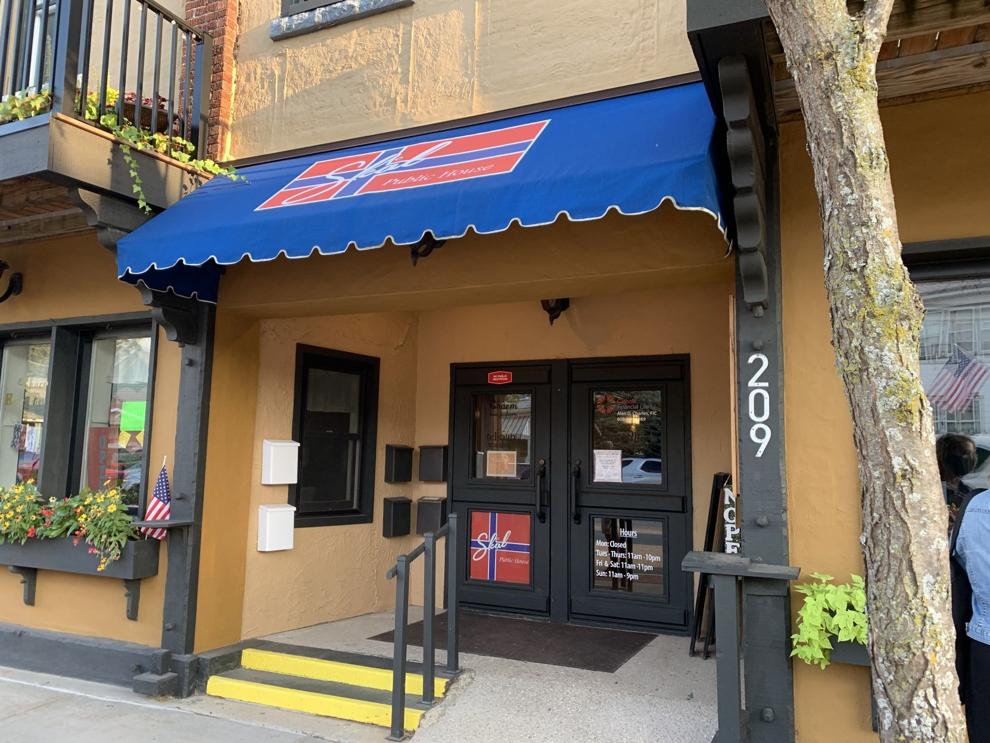 FEAST Artisan Dumpling and Tea House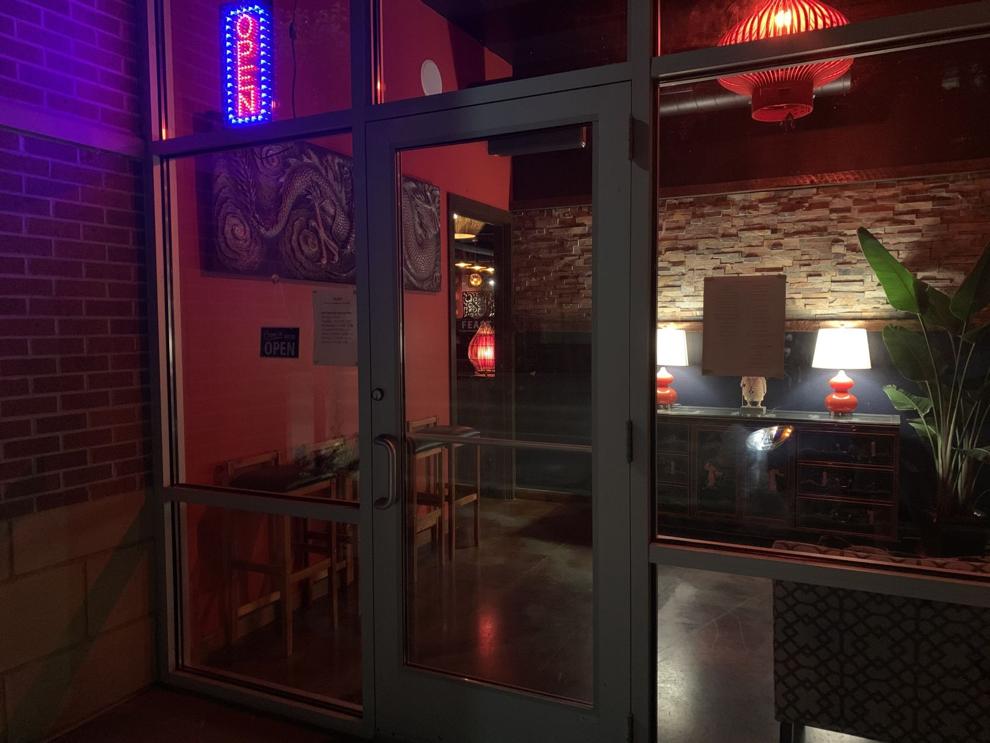 Ragin Cajun Seafood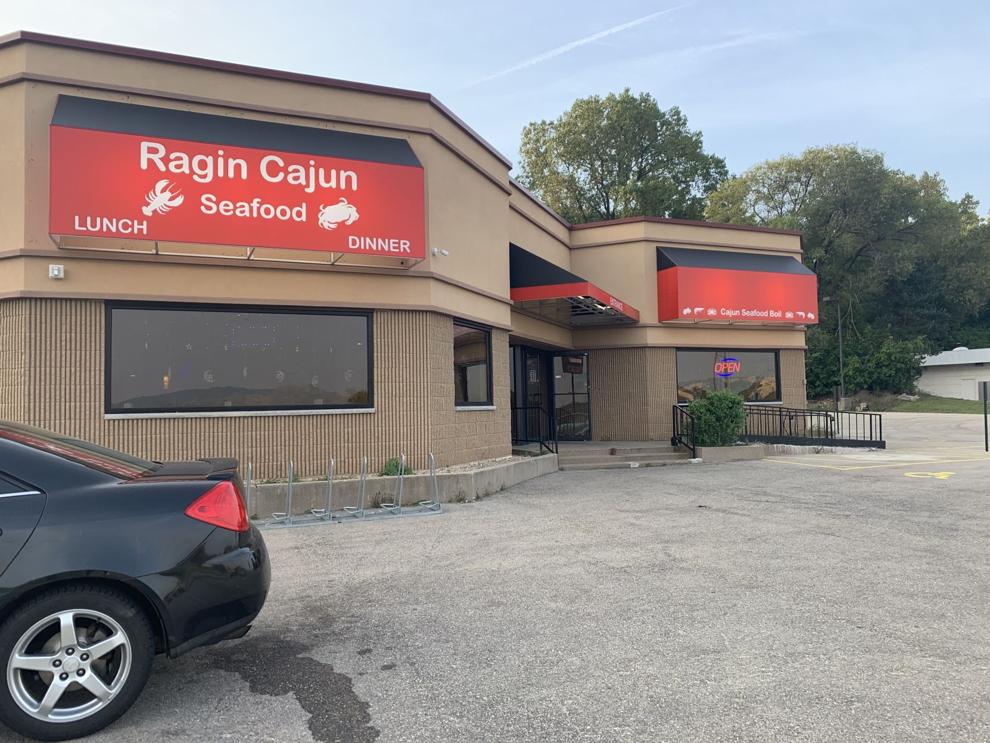 Ahan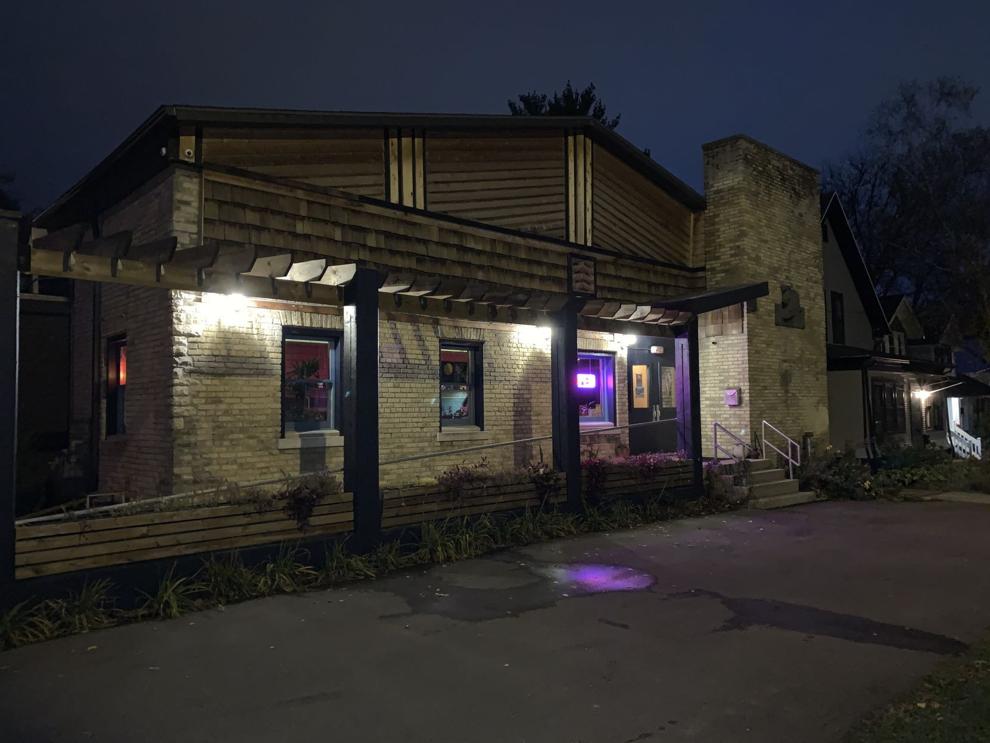 Finca Coffee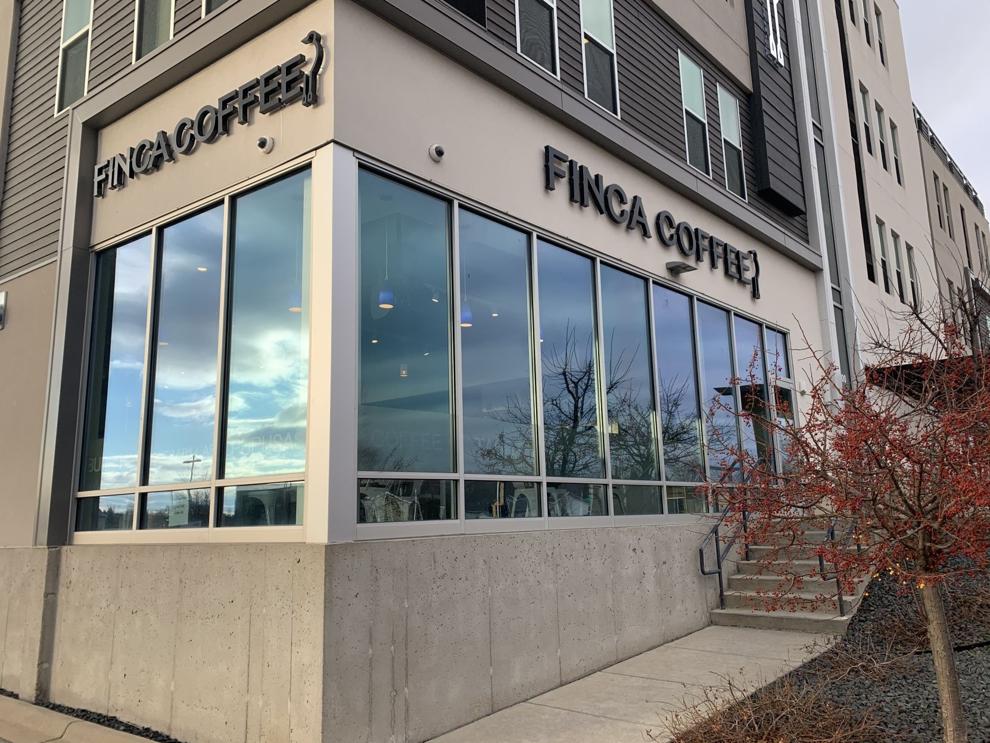 Royal Indian Cuisine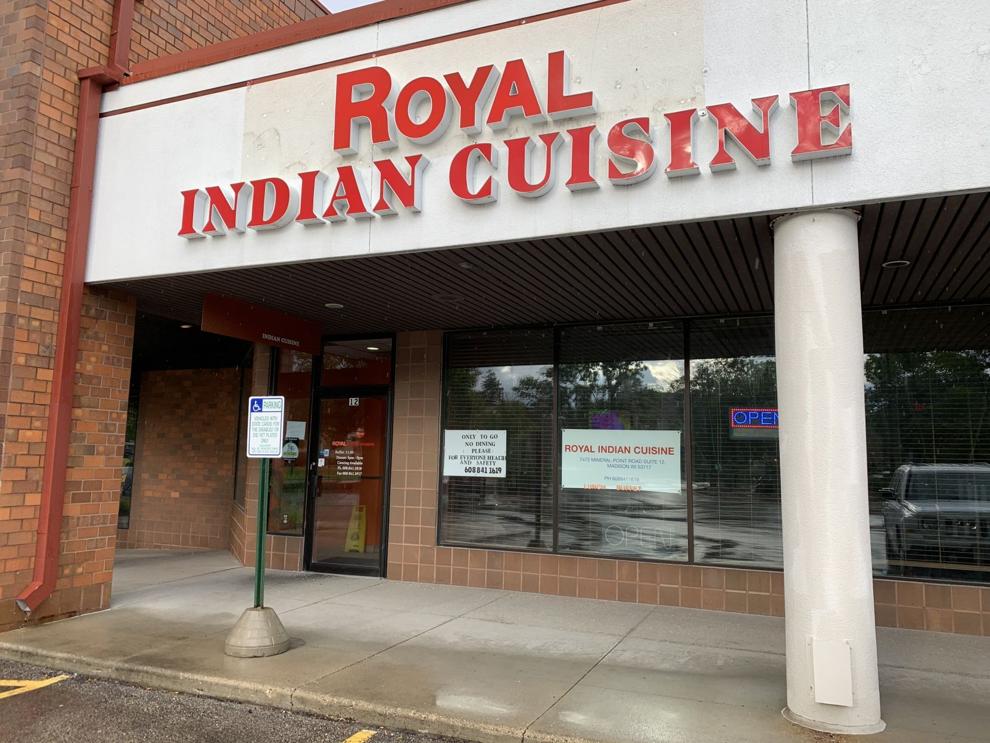 Settle Down Tavern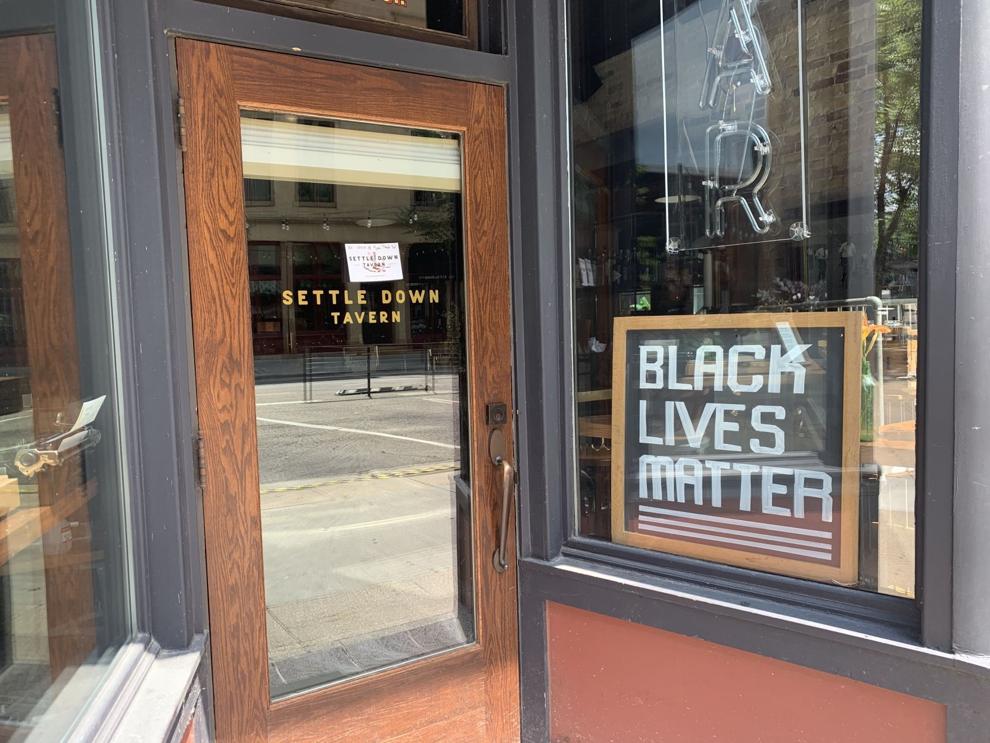 Ru Yi Hand Pulled Noodle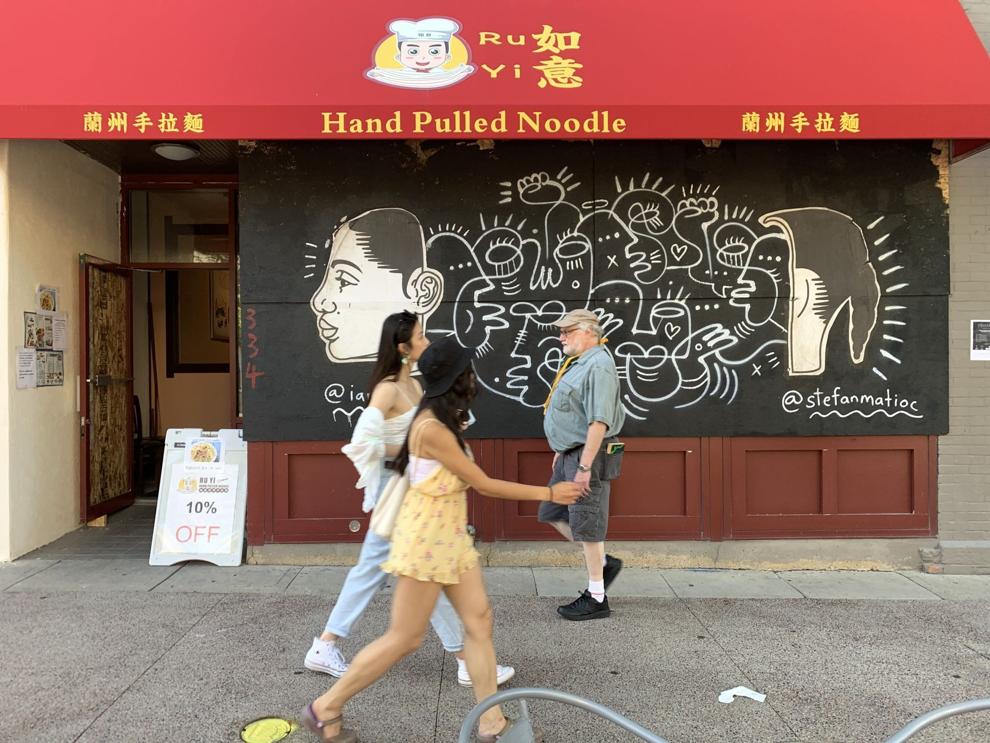 Sunny Pho