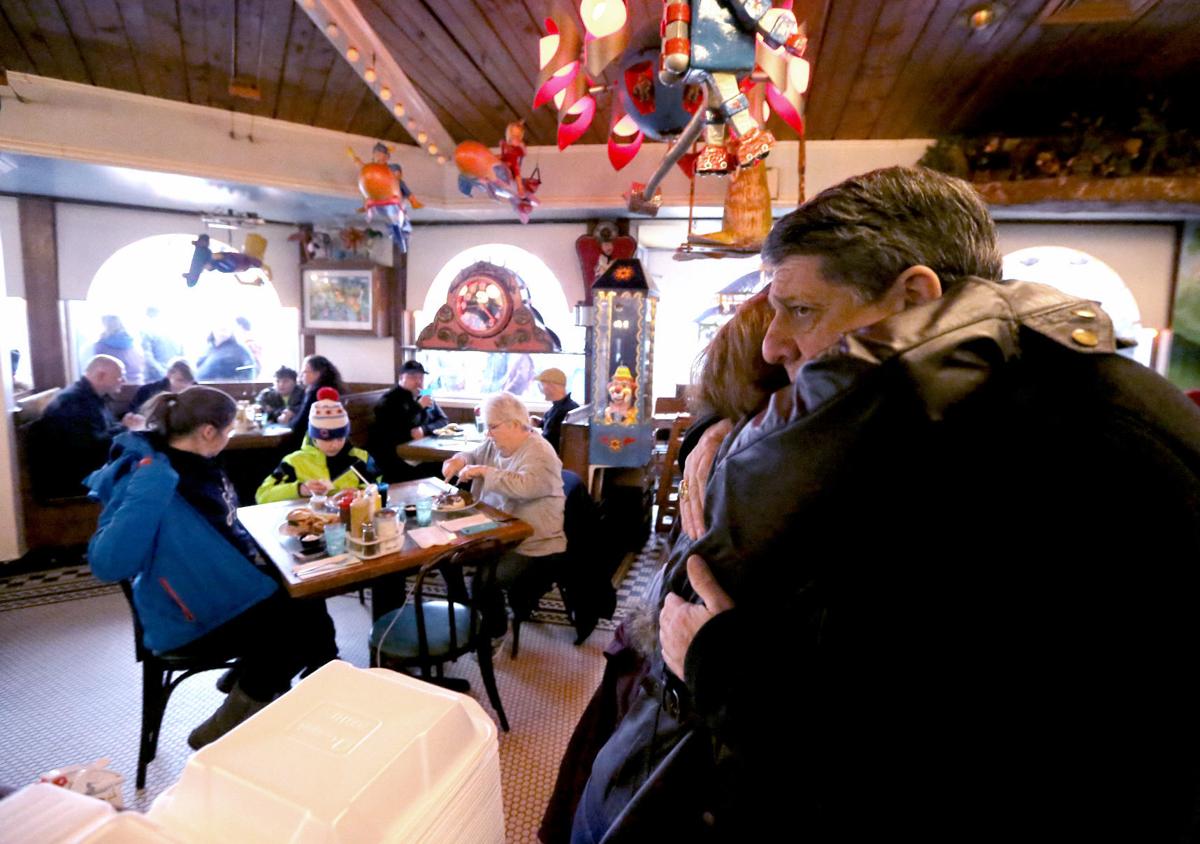 The owner of Ella's Deli, the beloved restaurant on East Washington Avenue that closed in January after 41 years, said the "window is closing" on finding a buyer.
Ken Balkin, who owns the building and business with his wife, Judy, said people are constantly coming to the door and calling, but the right person hasn't come forward with an offer to buy the building and take over the toy-filed restaurant.
"Our No. 1 goal still remains to have it reopen as is, but the window's closing," he said.
Balkin said that by mid-June they're going to have to consider other options. There is the possibility that they might have to hold an auction and sell some of the contents and the famous 1927 carousel out front.
"We're kind of unsure what some of the other options might be," he said, noting that they want to keep the carousel local.
One possibility would be that an operator comes in who would move Ella's to another location that would be better suited for what that particular interest might be, Balkin said.
He acknowledges he'd also sell the real estate to someone who would raze the building.
You have free articles remaining.
The best case scenario would be to keep the restaurant and carousel open in the same location, Balkin said.
Ella's is being listed by Oakbrook Corp. for $1.2 million. The sale includes a three-unit rental property next door, the carousel, and the assorted homemade toys and whimsical decor inside, most of it made by Balkin.
Balkin said he's been in the building, 2902 E. Washington Ave., Mondays through Fridays answering the phone and talking to people who come to the door to ask what's going on.
Many former customers, unaware that Ella's has closed, are beginning to start their summer travel and are bringing their kids to ride the carousel, Balkin said.
In late April, some customers got their hopes up that the restaurant was reopening when the carousel underwent its annual spring maintenance to keep it in good condition. It wasn't open to riders, however.
"There have been a number of inquiries," Balkin said, "We haven't felt there's been the right situation."
The deli had lines out the door in the days and weeks leading up to its closing.
"I used to come a lot as a child. It was the one place I knew I was going to be happy," said Guy Moyer, 16, who came to Madison from Racine with his grandfather on Ella's last day.