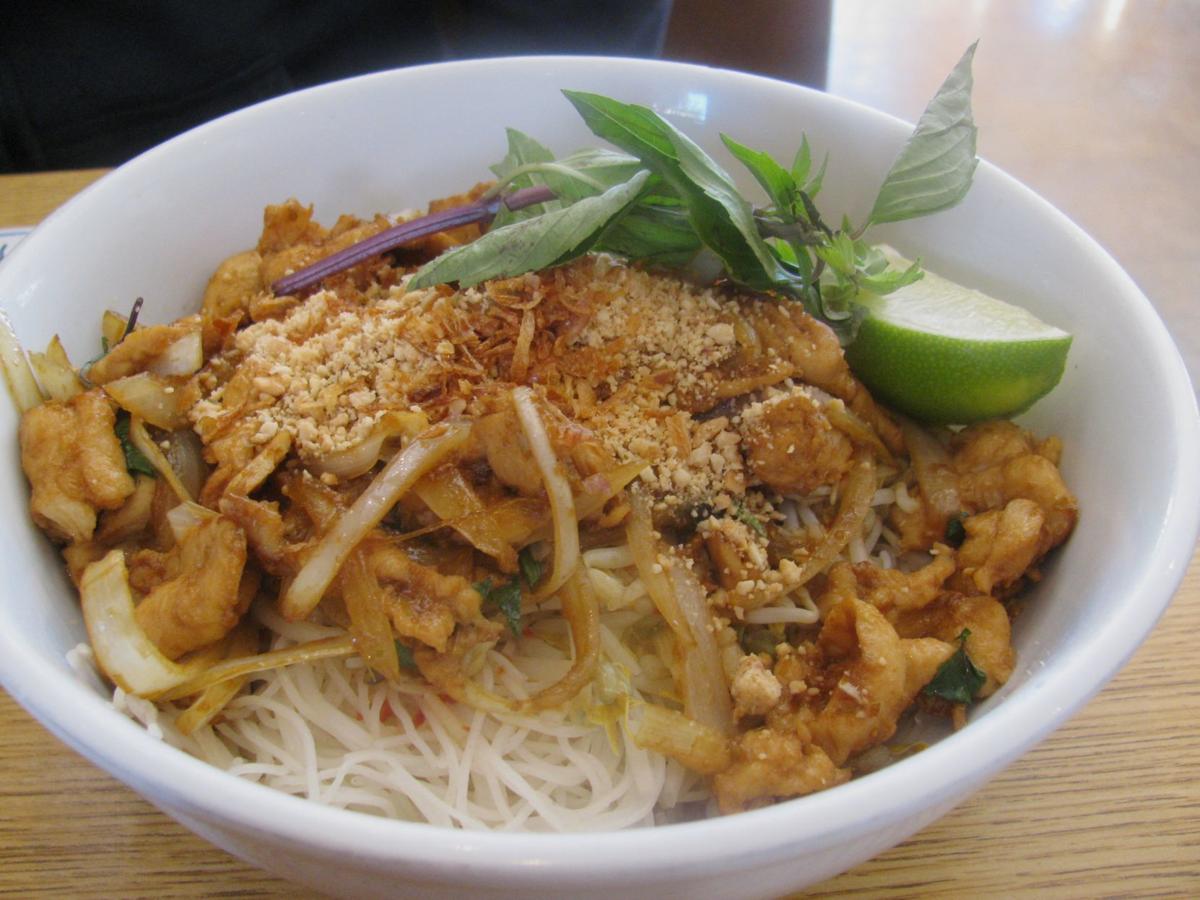 Wah Kee, the Chinese noodle restaurant in the Gateway Mall at the top of Willy Street, is closing after 35 years so its owner can retire.
Albert Ng, 69, said the restaurant's last day will be July 31, when it will be open for lunch and dinner.
"It's been a long time," said Ng, who will stay in Madison, and intends to take a break and then travel to California to visit his 94-year-old mother. He also has a trip to Hong Hong planned to see family.
Ng's father, Wai Ming Ng, and mother, Sau Fong Chu, opened the restaurant in a little building on Park Street in 1984. It had just five tables, and they counted change for their loyal customers on an abacus, according to Wah Kee's menu.
Wah Kee, which moved to 600 Williamson St. in 1987, is most famous for its homemade Cantonese wonton noodles.
Lots of the restaurant's noodle dishes are oily, but Ng said he uses vegetable oil and has never cooked with trans fats.
The menu includes more than a dozen appetizers, fish and seafood dishes, two dozen noodle dishes, about 40 tong mein and lo mein selections, fried rice and other classic Chinese dishes.
The best part of having the restaurant was meeting so many people, Ng said. It was gratifying for him when customers would bring their children, and he'd see the kids grow up, go to college, graduate, and come back to eat at the restaurant. "First generation, second generation. That type of thing is fun," he said.
Ng, who's run the business for 32 of its 35 years, is one of seven siblings and each of them have "Wah" as a middle name. "Kee" means "small business," he said.
"They all left a long time ago," he said about his six sisters. "Everybody's interested in food. Everybody has a passion for cooking food. I am the one who stayed in Madison, helping my mother to run the business. And after my mother retired and moved to California, then I'm the one who stayed here to keep it going."
The next generation isn't interested in running the business, Ng said. "They all have good jobs."
Ng is encouraging anyone with a gift certificate or gift card to come in the next six weeks to use it.
"I don't want people come and be surprised. 'Oh, Wah Kee closed.' "
Stay up-to-date on what's happening
Receive the latest in local entertainment news in your inbox weekly!