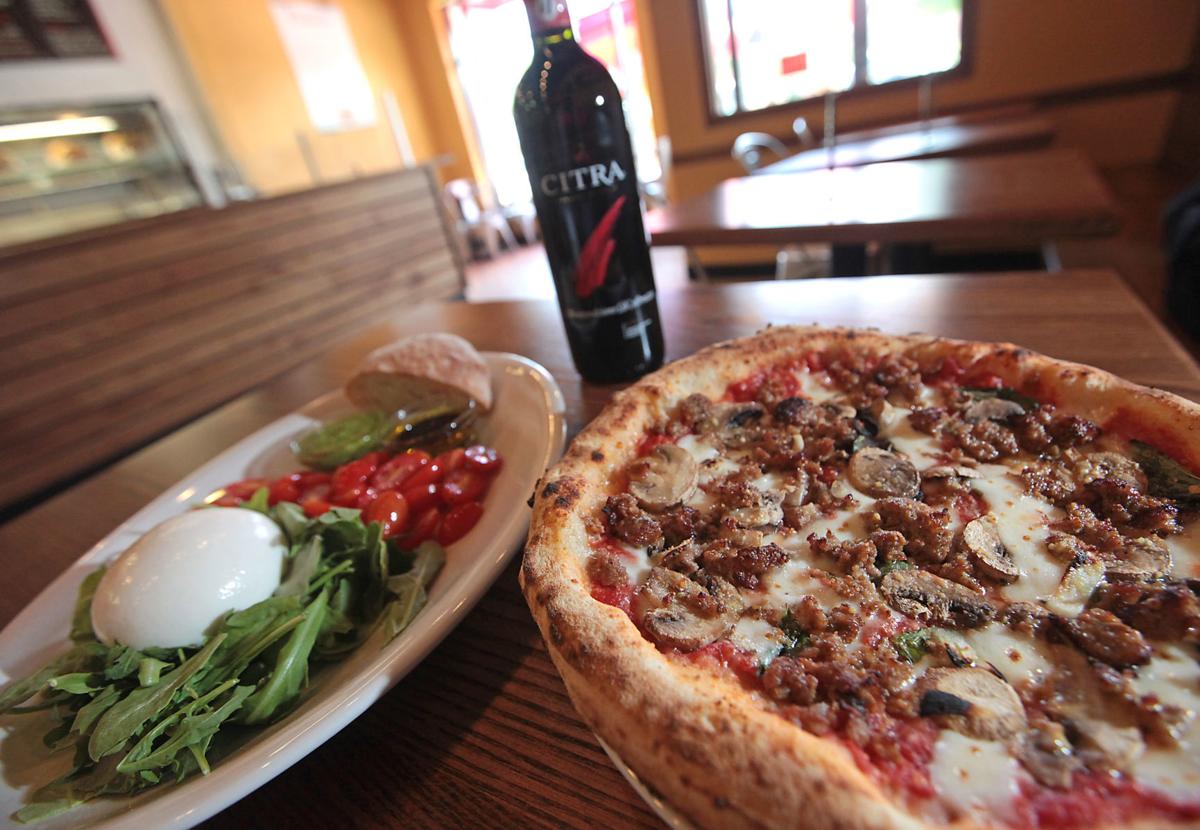 A new Novanta restaurant on University Avenue will be a "cut and paste" of the Neapolitan pizza restaurant Nick Mattioli opened on the Far West Side in June 2013.
The new restaurant, 2903 University Avenue, has the same developer and the same footprint. "We like what we have going on there," Mattioli said about his original location at 8452 Old Sauk Road, near Junction Road.
The advantage of the new location is that Mattioli will be able to have two pizza ovens and two cash registers, which will ease traffic flow at busy times. The original Novanta has one oven and one register.
Mattioli can only put six to eight pizzas in the oven at a time, so having two will reduce wait times, when say, on a Friday night there's a line out the door and someone calls in an order for 10 pizzas. It's times like that when Mattioli said he is tempted to turn off the phones.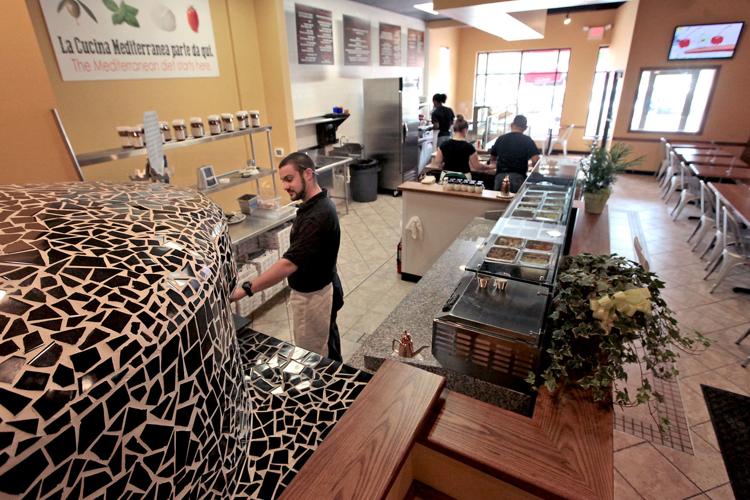 "I've just been super excited about being able to incorporate a more proficient pizza system with two ovens," he said.
The Old Sauk location has 38 seats inside and 12 on its patio in warmer months. The new location, expected to open in the fall, has the same number of seats inside and out.
It will be in Flad Development's "Quarry Shoppes & Apartments at Mid-Town," the site of the former Party Port liquor store. 
Before opening Novanta, Mattioli was the head chef at Hilldale's Cafe Porta Alba. He initially partnered with Porta Alba owner, Vincenzo Pugliese, for Novanta, but bought him out after about three years. The two are still great friends who meet for coffee twice a week.
Mattioli is the son of Len Mattioli, better known as "Crazy TV Lenny" who ran American TV for years and has been selling electric bikes since 2013 on Odana Road.
The name Novanta means "90," and refers to the 90 seconds it takes a Neapolitan pizza to bake.
"We cook at 900 to 1,000 degrees in the oven. So once it's in there it really takes a minute and a half, two minutes," Mattioli said. "That's common with Neapolitan pizza. That's one of the trademarks of that style."
The menu, which will be identical in the new place, features 14 signature pizzas, with both tomato sauce and olive oil sauces, a fresh mozzarella bar with Novanta's homemade mozzarella, salads, pasta Bolognese and seven desserts.
Novanta is a counter-service restaurant that Mattioli said was successful from "the get go."
Mattioli, who lives in Verona, is excited to have a location that borders Shorewood Hills and is closer to Downtown.
"University Avenue gets a lot of traffic," he said. "It'd be nice to get our name out there. It's a nice, classic Madison place and we're a Madison-born company. So we take a lot of pride in serving Madison and the Middleton community."
Stay up-to-date on what's happening
Receive the latest in local entertainment news in your inbox weekly!