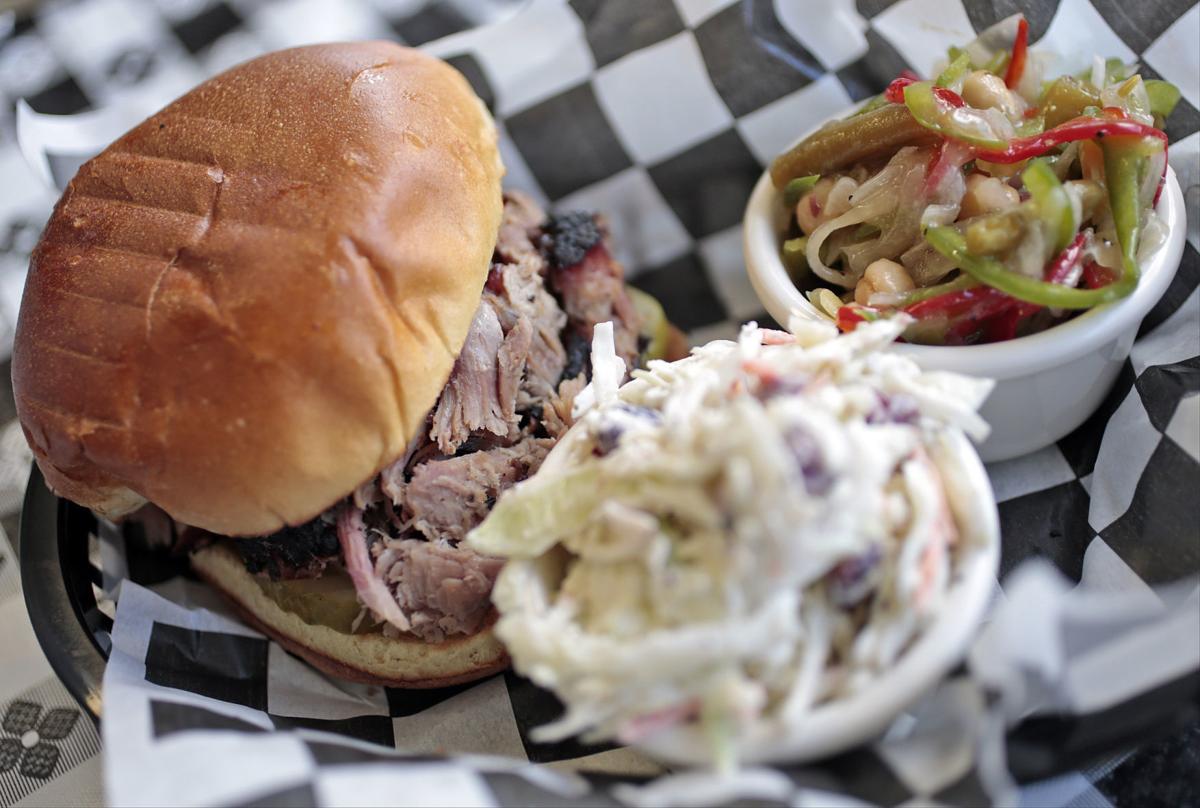 That BBQ Joint, which upset some neighbors in 2016 by smoking meat in its Williamson Street restaurant, is calling it quits.
Sales have been down, "and the profits just haven't been there," owner Maureen White said. "We've pretty much lost money every year since we opened, with the thought that the next year it would be better."
White said she finally made the realization the business could never be profitable. She borrowed from her 401K to open the restaurant and kept it afloat with credit cards. But the interest rates caught up with her.
"Every restaurant is a hard business to undertake," she said, noting that barbecue is particularly difficult. "It's the meat business and meat is expensive."
Clement Henriques, White's son, who runs the restaurant with her, said he was shocked when his mother told him they were closing permanently.
"Winters are tough on most restaurants and over the course of time I think things just added up," Henriques said.
Henriques isn't sure of their next move. One of his friends has floated the idea of setting up a GoFundMe page. "I don't know. It's just obviously still so new. It's still pretty shocking."
White and Henriques opened the restaurant in 2013 in the former Pavlov's Pizza site at 1511 Williamson St. They moved it to the current location in 2016. Both work exclusively at the restaurant.
The controversy with a handful of neighbors who objected to the smell of smoking meat started not long after the move. As a condition of their alcohol license, Henriques said he or his mother were required to go to neighborhood association meetings each month.
After a few months of that, they appealed and got the condition removed from their license.
The November opening of the bigger Beef Butter BBQ on the North Side hasn't hurt business at That BBQ Joint much and isn't playing a role in the closure, Henriques said.
"I certainly don't begrudge anyone. This is not an easy thing to do at all," he said. "I'm sure they get some (of our) business. Obviously they've got to stay open, too. I never felt like a pinch once they got going."
One factor has been the "brutal winter," he said, adding that recent four-foot snow piles made parking difficult. "It made it tough to get around. I think every winter anywhere I've ever worked at a restaurant, the winter does slow down. Sadly, it caught up with us this winter."
The weather could be part of it, White said, but they've managed to stay open in previous years. She wonders if barbecue isn't as popular as it once was.
The closing seemed abrupt to Henriques, White said, because she was counting on a small business loan coming through, and when it got declined, she saw no other choice. "That's why it ended up being a last minute thing all of a sudden."
That BBQ Joint is closed as usual Monday and Tuesday, and Henriques hopes to be open with a more limited menu Thursday, Friday and possibly Saturday.
Henriques said he's grateful for the opportunity to do what's he's done for more than five years. He has devoted customers, some coming in a couple times a week, or several times a month. "It's incredibly flattering," he said.