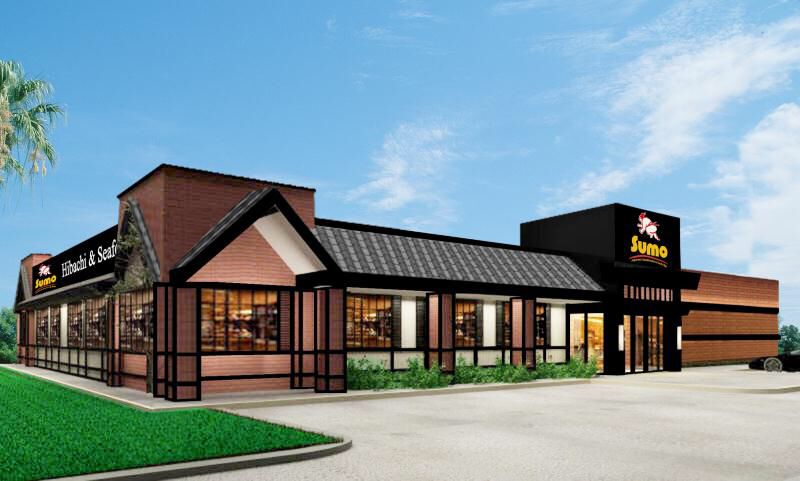 Sumo Sushi Hibachi Japanese Restaurant opened Friday on East Washington Avenue where HomeTown Buffet, once called Old Country Buffet, had been.
The restaurant opened at 1745 Parkside Drive Friday after more than a year of planning and construction, said regional manager Pat Rogo, noting that the target opening date was August.
Rogo is based at a Minneapolis buffet owned by the same company under a different name. She acknowledged a Chicago location, but wouldn't say how many Sumo Sushi restaurants there are, just "there may be a few in the Midwestern states."
It's not really a franchise, she said. "It's just an individual, family-owned style of operation. No affiliation with any other properties."
The restaurant is not a buffet, its food and style similar to the Chicago Sumo Sushi, Rogo said, adding that there's "really no connection."
She said there's no one owner, instead there are many. "It's a family-owned operation, where everyone pools their money together to make a restaurant."
The restaurant's liquor license application with the city lists agent Zueyan Jiang, with the title president. It says that she has been living in Wisconsin for six months and has six years of management experience in Japanese restaurants.
A supplemental sheet spells her name Xue Yan and says that she and her husband own Teppanyaki Grill, named best buffet in Saginaw, Michigan.
The Madison restaurant was expected to have 14 hibachi grills with seating for 120 people, and a 24-foot sushi bar, according to the application. Its capacity is 263.
The Madison Sumo Sushi doesn't have its website up yet, but Rogo sent renderings of the restaurant that came from the co-owner of Fuji Sushi & Hibachi, which opened last year in Greenway Station. Rogo said there's a friend or family connection between the two businesses.
Sumo Sushi offers about 20 types of rolls. Lunches Monday through Saturday run about $10, she said.
"The artifacts and the design of the restaurant are all authentic, from the concept to the colors," Rogo said, noting that the restaurant has cozy booths, a full bar and statues of two sumo wrestlers as customers walk in.
The ALRC application said the restaurant expects to do $2 million in annual sales with an anticipated profit margin of about 12 percent.
The restaurant's initial general manager has already left, saying it wasn't the company for him. Rogo said her new manager is Sabrina Diederich.
Stay up-to-date on what's happening
Receive the latest in local entertainment news in your inbox weekly!