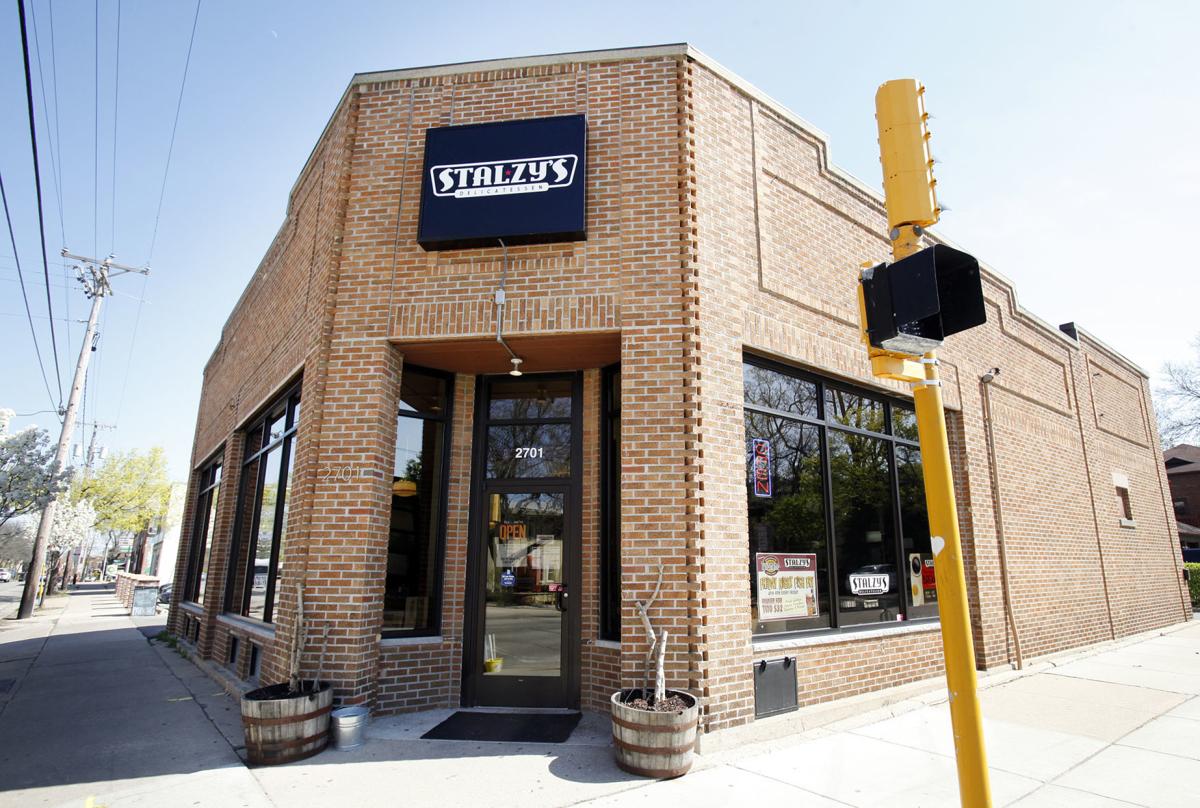 Four months after a fire shut down Stalzy's Deli on Atwood Avenue, its owners are finding their wholesale bread business booming.
A week or two after the fire, the deli started using the FEED Kitchen on the North Side to produce the bread and rolls it supplies to more than a dozen restaurants.
"They ushered us in pretty quickly and that's where we've been able to continue our wholesale bread accounts," said Neil Stalboerger, who owns the business with Corbin Reynolds.
Stalzy's also sells its breads at the Monona and Northside farmers' markets. When the deli reopens, Stalboerger and Reynolds plan to expand that aspect of the business.
Stalboerger is unsure when the restaurant will reopen, but is hoping by October.
"Sooner than later," he said. "A lot of people are anticipating Oktoberfest. Like, 'Please be open by Octoberfest.' So, we're doing everything we can. We'd love to be open sooner, but we'll obviously do Oktoberfest one way or another."
Since the New York-inspired deli opened in 2011 in the former Africana restaurant at 2701 Atwood Ave., it's held the popular, free event in its parking lot. The event focuses on food, beer and live music with kids' activities, raffles, and giveaways.
Fire investigators determined the April 7 fire was caused by the spontaneous combustion of small kitchen towels. About 50 towels used for cooking and cleaning had been laundered at a laundromat that day and dried at a high temperature for 60 minutes, Madison fire department spokeswoman Cynthia Schuster said.
You have free articles remaining.
The towels were then placed in a wire mesh basket and stored underneath a prep table at the restaurant. "The towels never fully cooled down, and hours later they spontaneously ignited," Schuster said at the time.
The towels still contained residue of cooking oil after being washed with traditional detergents, she said. The fire spread to nearby products in the kitchen until it was put out by firefighters.
The deli was closed then and no one was injured.
Investigators estimated the damage at about $200,000, but Schuster said "final totals are determined by private insurance agencies."
Stalboerger said he's still working with two insurance companies that are looking at the costs for both the building and the business and have yet to arrive at a dollar amount.
"We're kind of in the middle of everything, kind of pushing and pulling -- what was covered, what wasn't, what's gonna be recouped, etcetera," he said.
It feels like starting over for Stalboerger. "We're kind of starting from scratch again. It's a multi-step process. They had to essentially gut the building."
The building sustained not only fire damage, but also damage from the smoke and water, he said. "So we're starting from kind of a blank canvas. So each step, it takes a longer than you want it to, but that's part of the process."
Stalboerger said the deli's wholesale business has taken off faster and bigger than he anticipated. The rebuilding will take that new direction into consideration in terms of how the kitchen is configured.
The main breads they bake are the ones used in the deli: white, wheat, rye and burger buns. But Stalboerger said they have several accounts where they make custom baguettes, buns and loaves.
Stay up-to-date on what's happening
Receive the latest in local entertainment news in your inbox weekly!