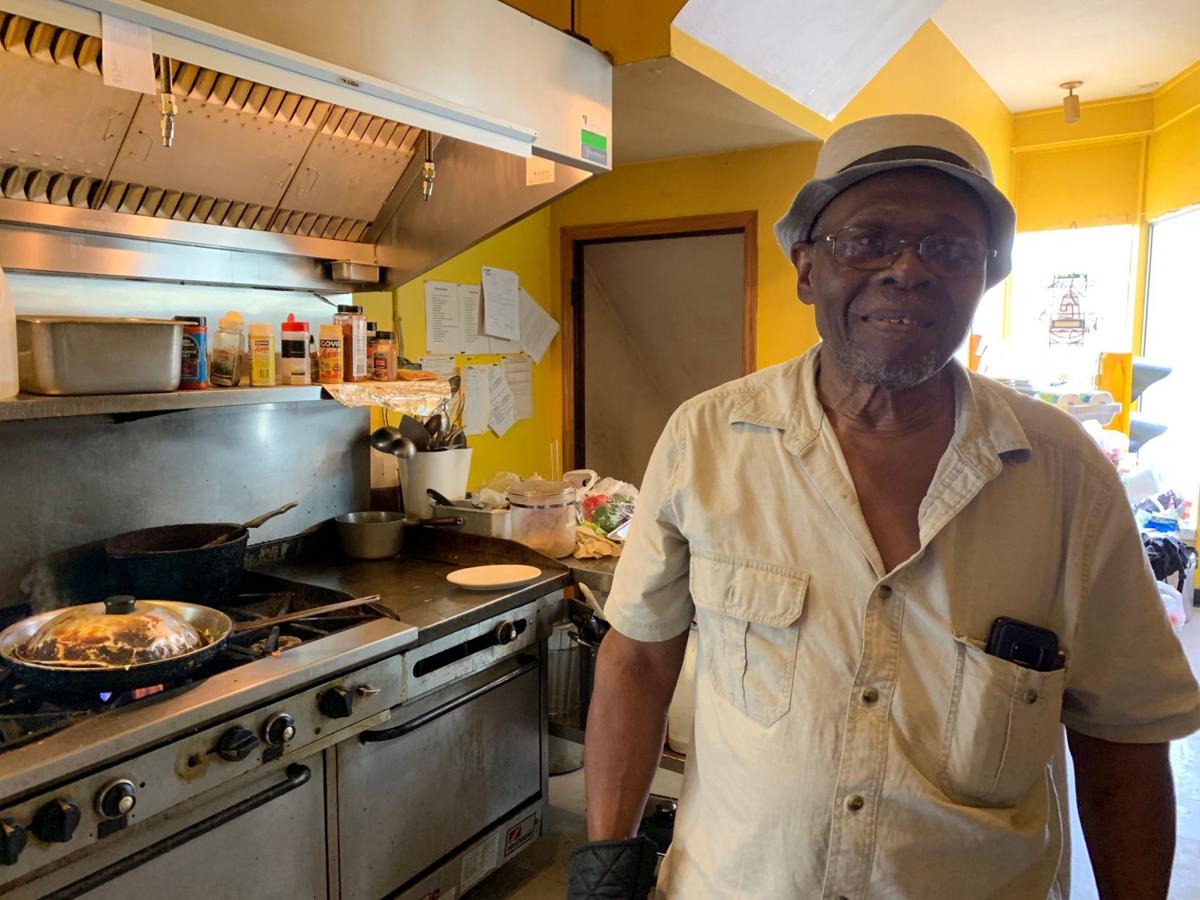 Martin Deacon is about to hang it up in the restaurant business. He wants to finally retire. After all, he's 83.
"I've rode a lot of miles," said Deacon, who opened the Jamaican restaurant Jamerica at 1236 Williamson St., in 1995. "It's time to get off the horse on the last mile."
Jamerica's final day will be Tuesday, with Deacon serving lunch and dinner. "If you want it, come and get it. Better hurry because it might not last," he said.
Deacon said he was surprised by the outpouring of love after announcing his retirement May 21. Word spread outside of Madison to other states, and even to a friend in London.
"He called me and said, 'What's going on in Madison, Wisconsin?' I said, 'I don't know, but I'm going to be shutting down and I won't have Jamerica anymore.' ... If he could catch a plane he would come in and get his last meal."
Longtime customers have been stopping by for a final lunch or dinner, to see him, and "to give their regrets and sympathy and all that stuff," Deacon said.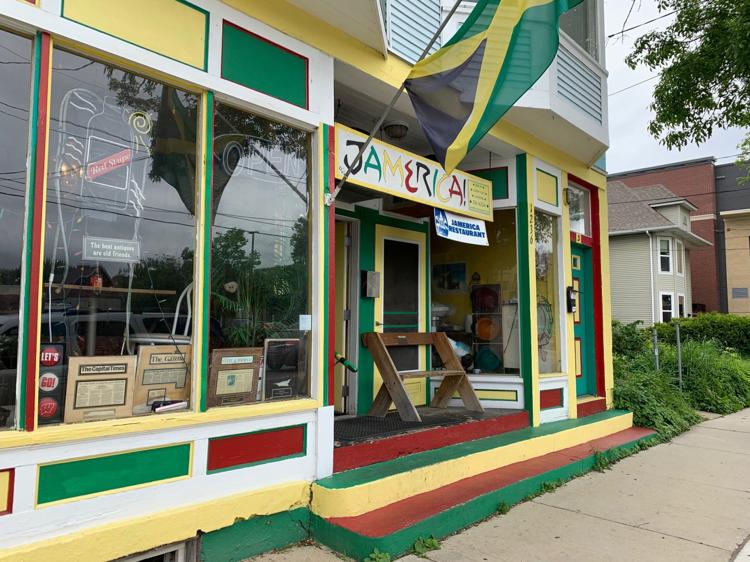 Deacon said he knew it was time to call it quits because he was getting tired and unable to physically do what he'd been doing for 24 years.
It's been harder for him to find employees, and his wife is a dementia patient, and has other serious health problems. "I think I need some more time just to pay some attention to that before the end, you know," he said.
While he doesn't have any biological children, Deacon said he "earned six kids" from his wife. All of them are adults who are married and living in Madison, but none of them are interested in taking over the business.
"They have jobs," he said. "I guess they see how hard I work. I don't think they could take the punishment."
People keep telling Deacon it's too early for him to retire because a lot of them don't know his age. "They see it on the outside. They don't know what it is on the inside," he said, adding that he needs to get out of the business "before I fall down on it."
Deacon said he'd like to write a book about his restaurant journey. When he first opened almost a quarter century ago, it was "a spunky little Willy Street with a lot of locals happy to see Jamerica spring up. It was special cuisine to everybody."
It's certainly been special for Mike Duesing, 65, who came from Stoughton to enjoy a plate of authentic jerk pork last Friday. When he lived in Madison, he and his wife ate at Jamerica at least twice a week, he said. "And we still make the trek."
Duesing said Deacon's jerk pork and jerk chicken are the best in town. His wife has mastered jerk chicken, but can't begin to touch the pork, he said. "And you can see by my physique that she's a great cook."
The size of the dishes at Jamerica are incredible, Duesing added. "I'm a healthy eater and I can't finish the portions."
If Deacon does decide to write a book and throws in a couple recipes, Duesing said he'd be sure to buy it.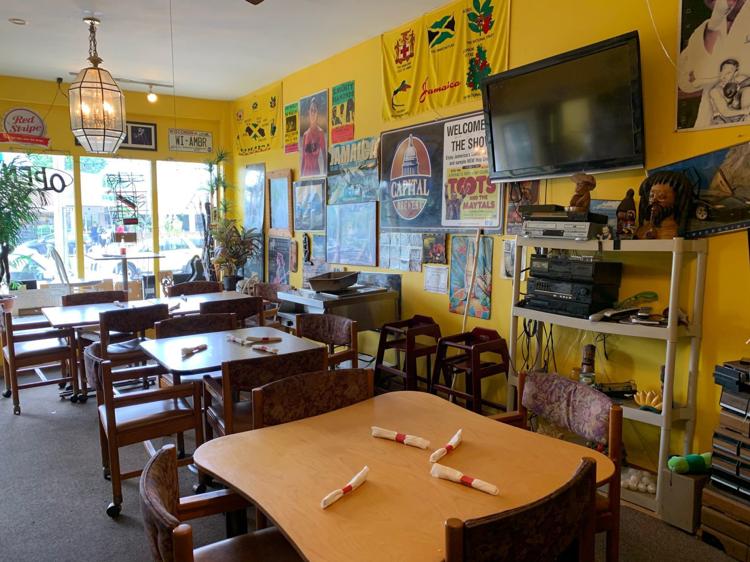 Jamerica's menu goes far beyond jerk chicken and pork to include jerk salmon and catfish, barbecue chicken and ribs, curried chicken and goat and many types of mango rundown, a classic Jamaican stew made with coconut milk, seafood, plantains, yams and tomatoes.
Four years after Deacon opened the restaurant, he started a food cart that was popular with students on Library Mall. He also had success with the cart on the Capitol Square and at neighborhood festivals. He's hoping one of his employees will continue to operate it.
Deacon's also done catering, but in recent years he's run up against a lot of competition, he said.
One of his biggest mistakes, he said, was opening a second location in Market Square on Odana Road in 2003. It lasted about a year and a half. "It just didn't take off. It's like I was competing against myself going over there."
When Deacon came to the United States from Jamaica in 1964, he spent two years in Orlando, Florida, before moving to Madison.
He'd heard Madison was a friendly university town and originally intended to go to UW, but instead worked as a lab technician for the UW Medical School for 23 years.
"I had to quit that job because I couldn't do both. I was more focused on the restaurant and it's been here since. I've had some really good times."