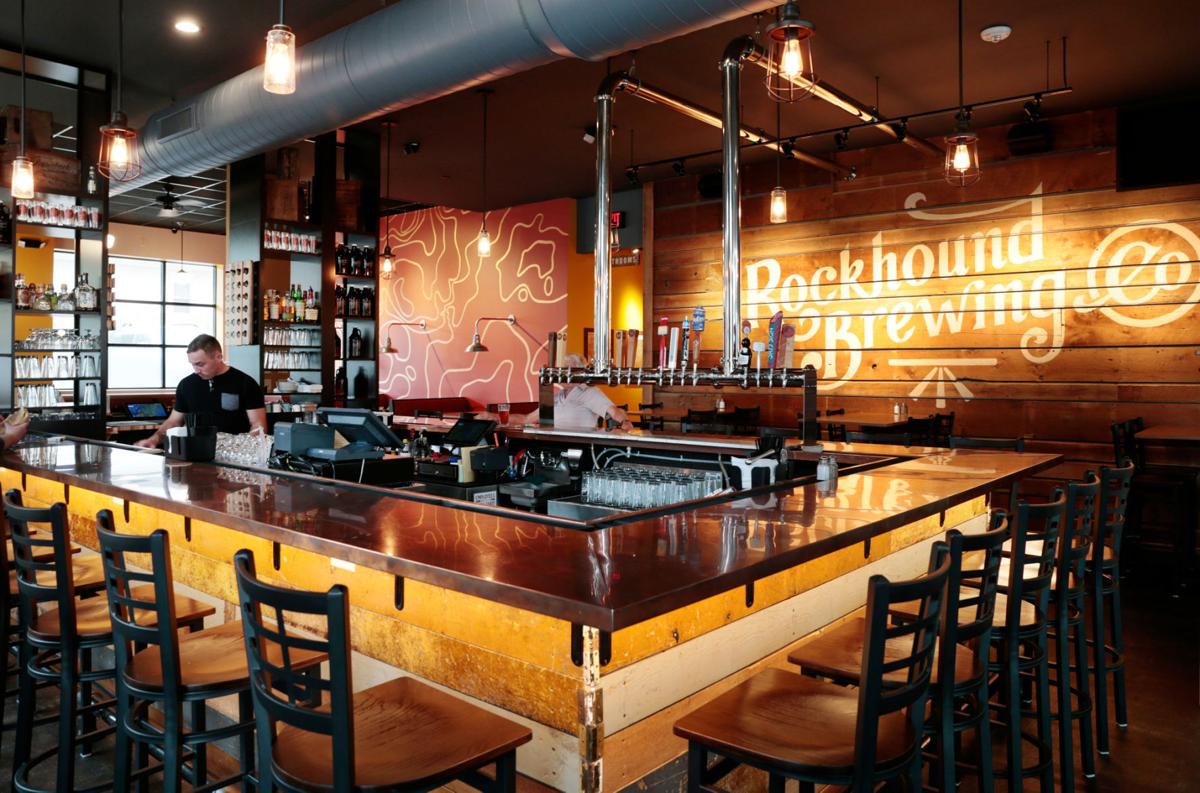 Rockhound Brewing Company on Park Street will close next month, a move its owner said was "inevitable."
"I figured I'd do it my way," Nate Warnke said Thursday, adding that he wanted to "close down gracefully, carefully, as opposed to just running out of money all of a sudden."
The brew pub will close its kitchen Nov. 14 and until then will offer weekly food specials, including favorites like Rockhound's Reuben, Cubano and French dip.
Warnke said he had been operating at the county-mandated 25% capacity to limit the spread of COVID-19 but only filled the space to that level three or four times. "I've noticed that people are skittish about sitting inside. It seems a great deal of Madison is, and I don't blame them. I'm totally understanding of that."
Because COVID-19 "keeps lingering and spiking here, and lingering and spiking again, people just don't want to go out," he said. "So then the 25% capacity just doesn't do any good."
Rockhound also offered curbside carryout and seating on its patio as the pandemic made operating a brew pub and restaurant difficult.
The brew pub takes its name from an old-time term for a geologist or rock collector; Warnke has a bachelor's degree in geology from UW-Madison and a master's degree in business administration from UW-Whitewater. He opened Rockhound in April 2016 at 444 S. Park St. in a mixed-use development on the former site of Lane's Bakery.
Warnke said he never used his geology degree, but thought Rockhound was a good name for a restaurant or brewpub.
A few weeks ago, Warnke, a longtime home-brewer, brewed his last beer, a double IPA he's calling Last Call. He said it's made with six varieties of hops and has a tropical, mellow citrusy flavor. The Last Call beer will be available as long as the brew pub's open and then in growlers and crowlers to-go until it's gone.
Once Rockhound closes, Warnke, 43, said he'll have plenty of options for what to do next, whether it's in the corporate world, a school job or government position. "It could be a billion different things," he said.
But it's unlikely to involve the food service or brewing industries. He worked at American Family Insurance for 12 years before opening the brew pub.
"I'm pretty much leaving that open-ended on purpose," he said. "For the first time in 20 years, I'm not exactly sure what I'm going to do next, so let's leave it that way until I've got this all wrapped up."
10 Madison restaurants with enhanced outdoor seating thanks to city's Streatery program
Outdoor seating has been a lifeline this summer for some restaurants lucky enough to have it, but it comes with challenges, and worse, an approaching end date with colder weather on the way.
About 87 restaurant and bar owners are taking advantage of the city's "Streatery" program, modeled after efforts around the world to help restaurants during COVID-19 restrictions by helping them increase their outdoor dining areas by extending into streets, parking spaces, parking lots and alleys. Twenty-six other applications are pending in Madison.
The efforts are in response to public heath data that suggests that al fresco dining is a safer option than eating indoors in restaurants. Or as Chicago Tribune columnist Mary Schmich put it, "a restaurant patio is a calculated risk."
Here are 10 Madison restaurants and bars taking part in Streatery.
Concerned about COVID-19?
Sign up now to get the most recent coronavirus headlines and other important local and national news sent to your email inbox daily.