Nate Warnke has received an unexpected lesson over the last eight months about patience, perseverance and perspective.
That's why a sidewalk issue that has delayed the opening of his Rockhound Brewing Co., 444 S. Park St., hasn't elevated Warnke's stress levels into the stratosphere.
In July, Warnke's wife of nine years, Tracy Harris, 37, was diagnosed with breast cancer. She had a double mastectomy, underwent five months of chemotherapy, had her final reconstructive surgery on Monday and has a promising prognosis. On top of that, Harris' mother, who lives in Waupaca, was diagnosed in October with breast cancer and is undergoing treatment.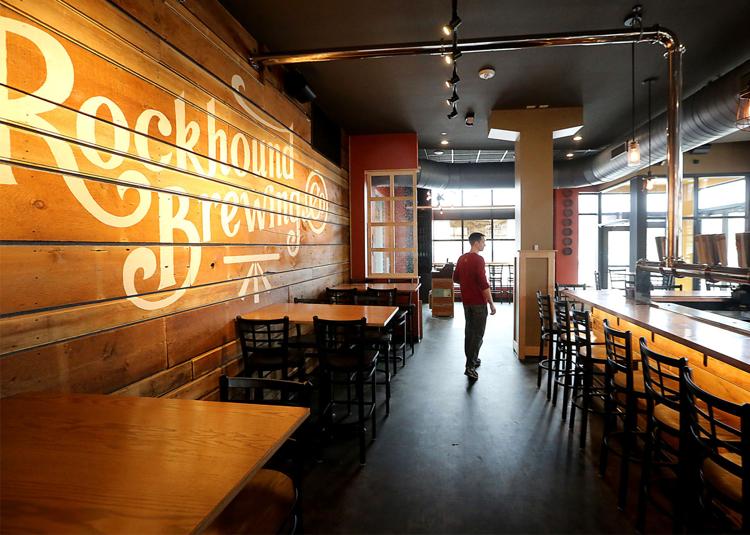 The brewpub, on the former site of Lane's Bakery, will open in the coming days, once the sidewalk is reconstructed and is compliant with the Americans with Disabilities Act.
Warnke, a homebrewer for more than 10 years, is eager to open the doors and begin making beer in the Greenbush Neighborhood, but he has been grounded by his wife's and mother in-law's experience.
"By the time (Tracy) was diagnosed, we were too far down the road with this to say, 'We're shutting this down,'" Warnke said. "We just decided to take it all on. We had an amazing group of friends that helped us quite a bit. It's part of our story."
Warnke and Harris, a graphic artist and photographer, live just six blocks from the brewpub, located on the ground floor of a $5 million building project by JD McCormick Development. It includes 40 apartments, underground parking, is near three other relatively new apartment buildings that cater to young professionals and is along one of the city's most well-traveled corridors.
The 4,000-square-foot brewpub, at South Park and Drake streets, features a U-shaped bar with 45 feet of top covered with copper.
Underneath, on the bar's front, are boards salvaged from an 1888 home, purse hooks and electrical outlets and USB ports to power phones, laptops and tablets.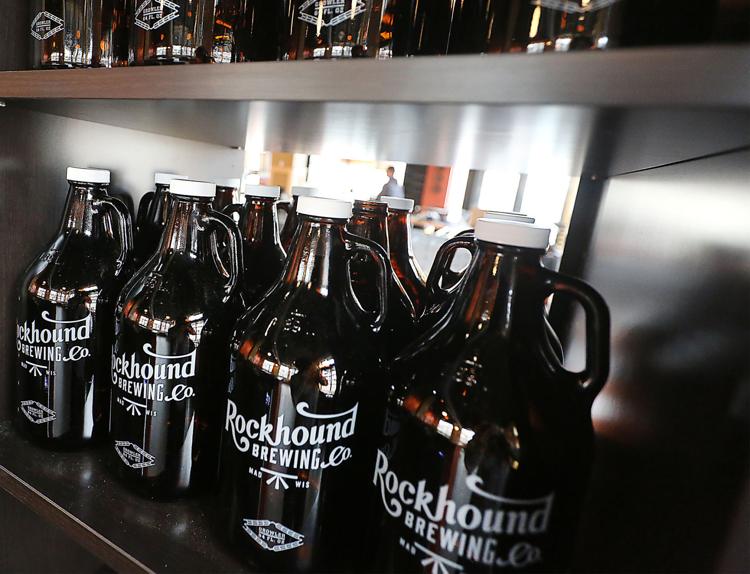 The brewpub has seating for 100, has 16 taps and is decorated with a geology motif. It includes artwork created by Harris, a set of soil sifters Warnke purchased at the UW Swap Shop and a geological map of Wisconsin created in 1869 by Increase Lapham, one of the state's earliest scientists.
The northwest wall of the brewpub appears to be filled with topographic lines but they're actually lines from a Bouguer anomaly gravity map from 1974.
The map shows the levels of gravity throughout the state.
"There are a lot of bartenders who have come in and seen the space and are excited," said Ken Laczkowski, front of house manager who had been working at Capital Brewery in Middleton. "It's unique, and it has lots of potential."
You have free articles remaining.
Register for more free articles
Stay logged in to skip the surveys
Adam Haen, manager at the FEED Kitchen on the city's North Side, served as a consultant chef while Nick Nesthus, who had worked at Buck & Badger and what is now the Wisconsin Brewing Tap Haus on State Street, has been hired as the lead chef. The tap handles, check presenters and beer flight paddles are made of wood and were constructed by Patrick Kelly of Matchless Made Carpentry and Restoration.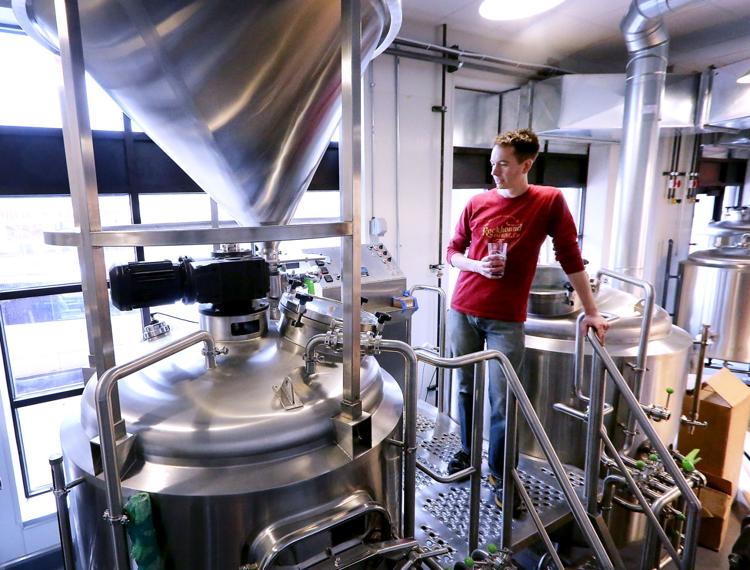 Warnke, an East High School and UW-Madison geology graduate with an MBA from UW-Whitewater, spent 12 years at American Family Insurance before quitting to pursue his own brewing business.
He learned about brewing from his brother, Keith Warnke, and expects to produce 10 to 12 types of beer, much of which he made as a home brewer, but now on a different scale. Warnke won't say how much he has invested in the project, saying only that it's "more than my house but less than $1 million."
Warnke doesn't expect to begin brewing for another few weeks but will have his own recipes and beers from other local brewers on tap when he opens.
Page Buchanan at House of Brews has made 20 barrels of Warnke's Greenbush Pale Ale and Grinder Porter, while the Great Dane has agreed to brew 15 barrels of an IPA.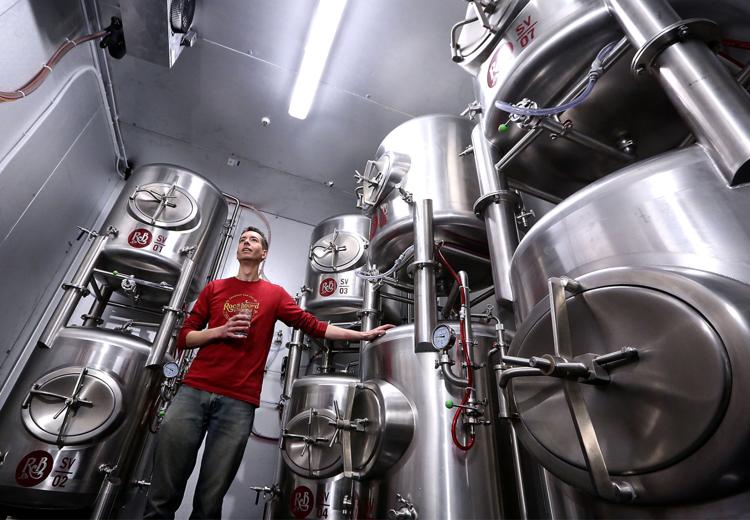 The brewing room, which can be seen by passing traffic on South Park Street, features a five-barrel brewing system with four five-barrel fermentation tanks and three brite tanks for carbonation.
A 165-square-foot walk-in cooler with an 11-foot ceiling holds the finished products, which are tapped from eight five-barrel, stainless steel serving tanks. The beer from the serving tanks and the kegs also stored in the cooler is pumped 75 feet through a glycol chiller system and stainless-steel piping directly to the taps.
"It takes fewer people and a lot less labor," Warnke said of the unique system. "Once the beer is ready and carbonated, we pump it in here and it's ready to go."
Rockhound is another addition to the Madison area's craft beer market. New facilities in recent months include Alt Brew, a gluten-free beer maker at 1808 Wright St.; Octopi Brewing Co. in Waunakee; Parched Eagle Brewpub on Highway M in the town of Westport; Hop Haus Brewing Co. in Verona; and Hop Garden tap room in Paoli.
Lone Girl Brewing Co. is building a brewpub in downtown Waunakee, and Rod Ripley, owner of Lucky's Bar & Grille, has announced a plan to create Lucky's 1313 Brew Pub and banquet facility on the site of the former Foreign Car Specialists on Regent Street.
In January, Lance McNaughton announced plans for Fool's Cap Brewery in a 3,900-square-foot space at 849 E. Washington Ave., the same building that is home to Bos Meadery.
"The goal is to make it a family-friendly neighborhood place," Warnke said. "There's room for a place like this."