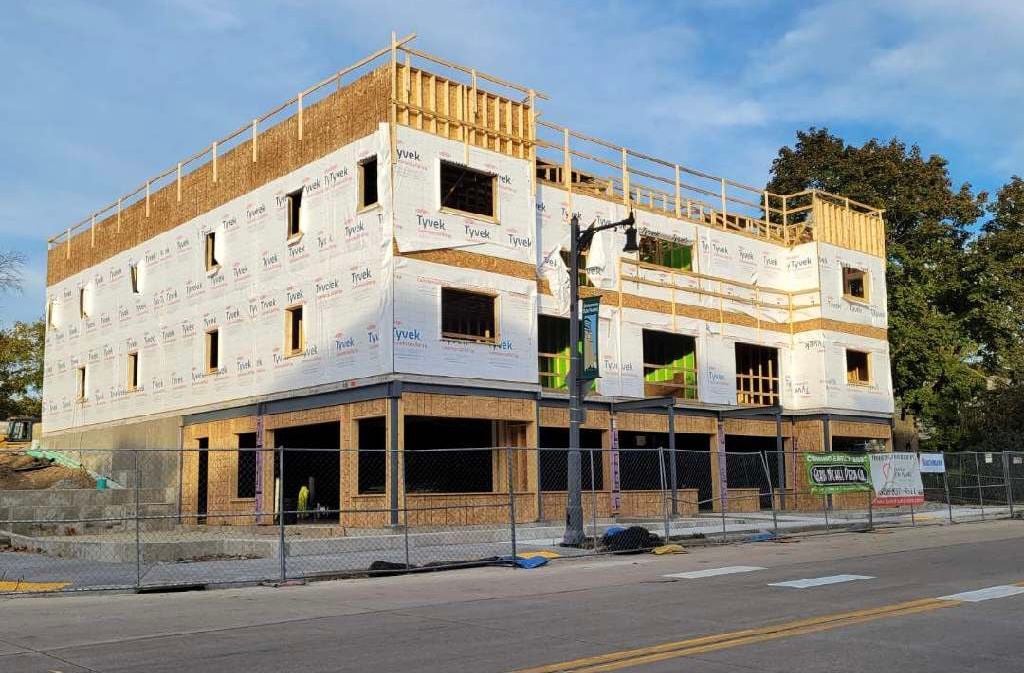 SUN PRAIRIE — The Glass Nickel Pizza here is eyeing a March opening of its new location after a natural gas explosion in July 2018 killed a volunteer firefighter and destroyed the building that housed the popular pizzeria.
Adam Bougie, who has owned the restaurant since 2004, moved his local franchise from the destroyed building he owned at 101 W. Main St., and for the past three years has been doing takeout and delivery-only at 815 W. Main St.
The small space he's renting is across from the old McGovern's Club & Restaurant.
Bougie, 47, said he wasn't expecting to stay in the temporary location as long as he has, and hopes to have the new restaurant open by March.
His old building was one of five lost in the massive explosion, caused by a ruptured gas line, and he's preparing to move operations into a new building he owns under construction at 410 E. Main St., dubbed the Bougie Building.
"That just kind of happened," he said. "I didn't purposely have it named that."
Bougie said the architect wanted to put a name on the building and started calling it the Bougie Building. The project got submitted to the city that way and the name stuck.
"It wasn't necessarily a vanity thing," Bougie said. "It was just kind of a happenstance thing."
He said he's joked with people about how the building will be "so bougie."
The old Downtown building was about 100 years old. The new building, which he is developing, will have a restaurant area that is at least twice as big with a capacity of about 150.
It'll have outdoor seating and a meeting/conference/community room. His old building had two apartments upstairs that he rented out and the new one will have nine.
The building's completion will depend on whether Bougie and his contractors continue to run into supply chain issues. It was supposed to be done by February, and is now getting pushed back to March for the restaurant area.
The apartments phase is pushed back until May because the contractors can't get windows.
Bougie said Harms Insurance Group, his local insurance company, which sells him insurance through West Bend Insurance of Wisconsin, "definitely took care of me."
He had business interruption insurance, so he was able to pay his employees throughout the transition. Insurance money also paid for his move, the build-out of the temporary location, and is paying to help him move to the permanent location.
A $250,000 grant from the Wisconsin Economic Development Corp. to the city of Sun Prairie to develop the new three-story building has also been "a godsend," Bougie said. It has helped with some of the increased costs, including lumber that went way up from his original quotes.
"We originally put the project off because we didn't know what was going to happen with COVID," he said.
Meanwhile, his temporary Glass Nickel, because it didn't have a dining room and bar, was set up to withstand the pandemic, he said. He had the infrastructure in place: the driving system, containers and bags.
"We were able to just roll with it," he said.
Glass Nickel Pizza Co. was founded in 1997 by Brian Glassel and Tim Nicholson on Atwood Avenue in Madison, and Bougie worked for them from the start. "I think I was their second driver," he said.
There are now nine Glass Nickel locations in Wisconsin, four in the Madison area.