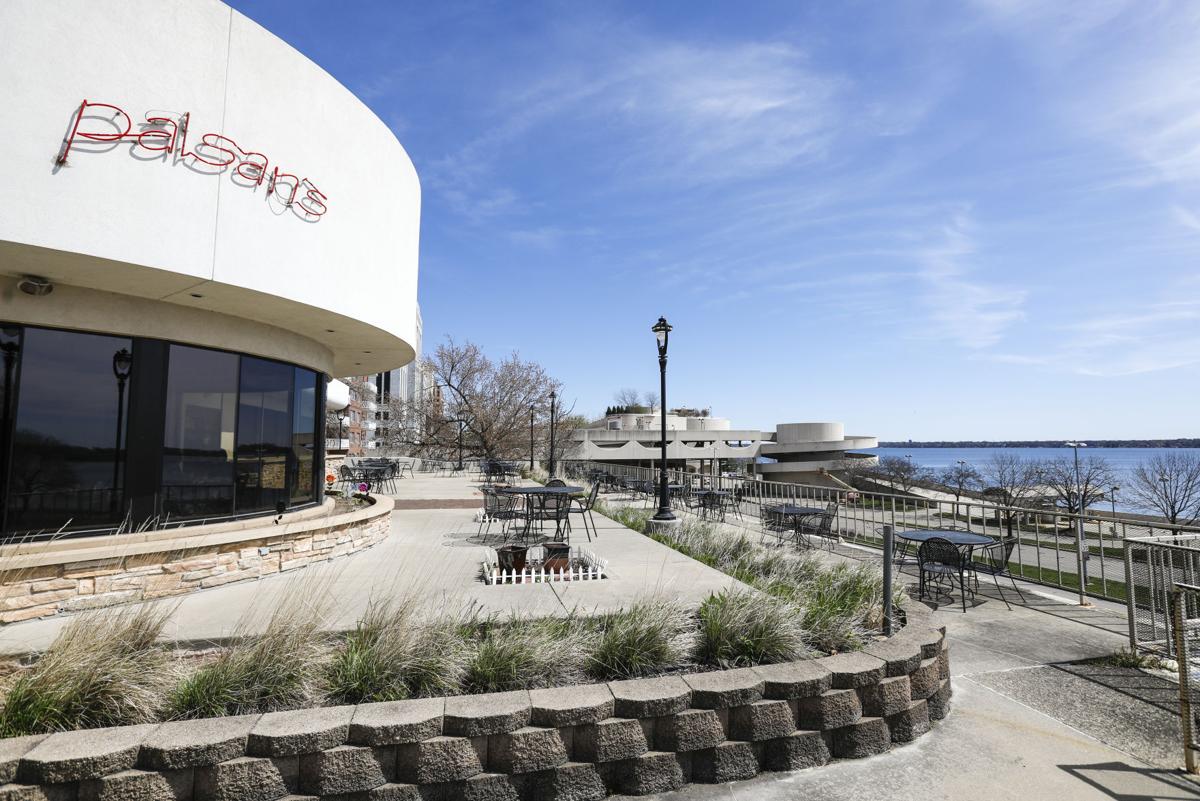 Paisan's Italian restaurant, closed for six weeks due to structural concerns in the 12-story building it anchors, is ready to reopen as early as Friday, its co-owner said.
Wally Borowski said Wednesday he hadn't gotten official word from the city, which shut down the building at 131 W. Wilson St., last month, but did hear from his landlord that the restaurant can return to the building "as of today."
In a release Wednesday, the city said the building will be reopening this week. Work on the facility had started before its closure on Sept. 10, it said.
Although the structural capacity of the building is safe, the release said, work hasn't been completed to reopen the underground parking garage — the area of concern that prompted the city to issue a no occupancy order for the building.
Matt Tucker, director of the city's Building Inspection Division, said the building's owners are "going to need to make a long-term repair to the garage, a permanent fix."
He said workers have put in about 3,700 shoring posts in the garage, which he called a temporary measure to "deal with the immediate issue and concern."
Tucker said there are no repairs or modifications to the parking structure that he's aware of happening now and no plans have been submitted to his office for review, "just the temporary shores."
Borowski and his partner, Ed Shinnick, had 50 employees when the building closed, and Borowski said he's unsure how many of them will return.
After dealing with a year of pandemic restrictions, Borowski said his staff wasn't at full strength when they had to close, but they were able to cover all shifts.
"We were open. We had people here and they were getting the job done," he said. "So now, six weeks later, am I going to still have that same 50 people? I don't know. I've been trying to figure it out. I know I've had some attrition and I cannot blame anybody who can't sit on their hands for six weeks and not get paid. I can't blame anybody who needs to leave and go someplace else."
Four days after closing, Borowski said he met with his staff at Porta Bella, the sister restaurant he and Shinnick own at 125 N. Frances St., and asked them if they would stick by him and most of them said "absolutely," he said.
Borowski, 67, who still enjoys working in the kitchen making pizzas, said all of his kitchen staff will be back to work minus one key employee, which he said is like losing one gear in a watch.
"It'll keep rolling," he said, "but it's gonna stop every once in a while because there's a tooth missing."
Borowski said he couldn't afford to pay his employees during the restaurant's closure. The way Paisan's has worked for years is that it made money in the summer and "squirreled" it away for the winter when it didn't do as much business, he said, likening it to farming.
Warning on condition
In July, an engineering consultant warned the building manager the degrading condition of the garage posed a "significant risk and danger to occupants," according to public records. The consultant's report was shared with city officials in late August. But it wasn't until reports came in of a shaking and swaying feeling in the upper floors of the building that the city ordered it closed.
At the time, the city said the no occupancy order was issued out of "an abundance of caution" and stressed the building wasn't in danger of "imminent collapse."
City staff intend to inspect the shoring system once a week for the next month and then every 14 days going forward, according to a letter sent to the building owner.
71 years
Paisan's was established in 1950. Borowski, Shinnick and Jerry Meier bought the business from Roy McCormick in 1985. They moved it from University Square to Wilson Street, its fifth location, in 2006. Meier retired eight years ago.
Borowski said the restaurant was roughly at its 2019 sales levels when it had to shut down. He said he was proud of that because they did it with fewer employees. "It was not real pretty, but I think we were getting it done."
He faults his landlord, Madison-based Executive Management Inc., which he said knew about the condition of the garage well before 2016, when it commissioned a study from Pierce Engineers and discovered problems before it first got cited by the city.
"The city wanted it remedied, and EMI did nothing about it," Borowski said. "They painted the parking ramp, they put up some new lights. Are you kidding me? So basically I'm going to paint over the things that are not functional and should be fixed and I'll make it all go away."
Borowski said in retrospect he should've known and done more, but he isn't the building's owner. Since the building's closure, he said he's been reading up on concrete and garages and watching YouTube videos on those subjects.
State Journal reporter Logan Wroge contributed to this report.