Steve Doty calls himself "the brain behind the barbecue" at One Barrel Brewing Co., which, after nine years on Madison's East Side, recently started serving smoked meats and sides to go along with its beer and cider.
Doty, 35, who took over as the taproom's general manager in April, is concentrating mostly on the BBQ he's cooking solo in a food trailer behind One Barrel, 2001 Atwood Ave.
He said his burnt ends have been the biggest hit in the week since he rolled out the barbecue.
"We are struggling to keep those in stock each day," Doty said. "It's one of those items that at some places is just out of this world, and at other places can be really bad and overcooked and hard to eat. So, I was excited that my burnt ends are going over very well so far."
He and One Barrel owner Peter Gentry are calling it "boutique BBQ" because, Doty said, it's "pretty small batch, just like our beer when we first started."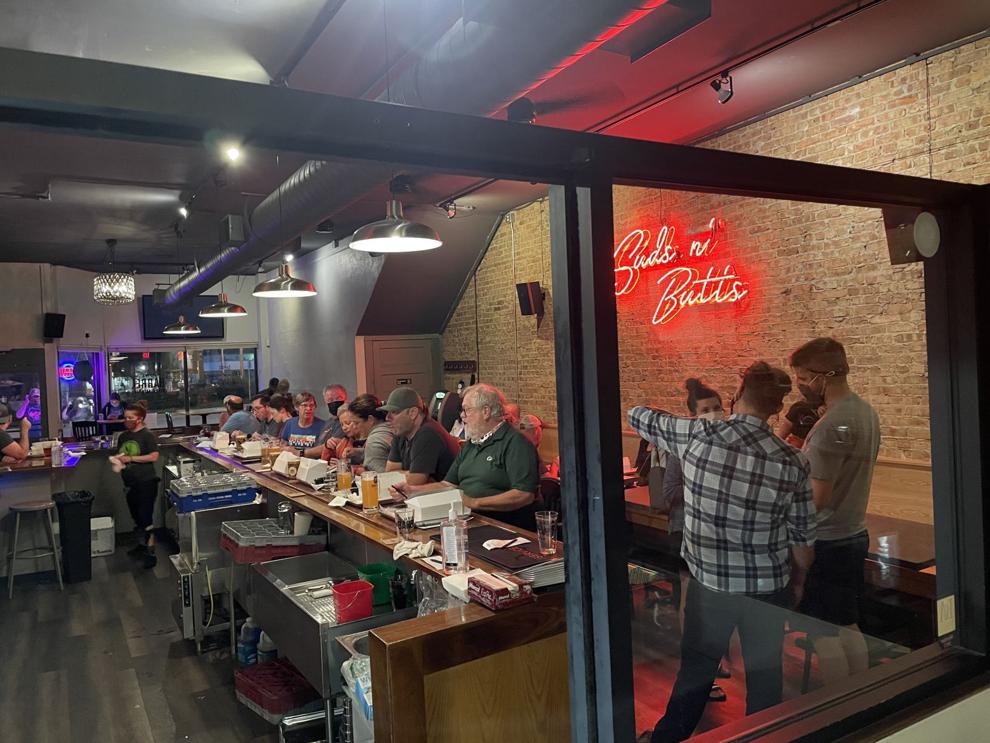 The barbecue is offered Thursday, Friday and Saturday from 4 p.m. until it's gone. "When we run out, that's all she wrote for the day," Doty said. "It's only been one week of really doing the barbecue, so we're still kind of figuring it out ourselves."
The menu also features ribs, brisket, pulled pork, bone-in skin-on chicken, and, for vegetarians, smoked tofu cut in rectangles to resemble ribs.
Doty is making six sides: mac and cheese, coleslaw, smoked Brussels sprouts, smoked cauliflower, baked beans and potato salad.
The coleslaw is a little spicy, made with Korean chili flakes and soy sauce in a dressing that Doty said has gotten good feedback.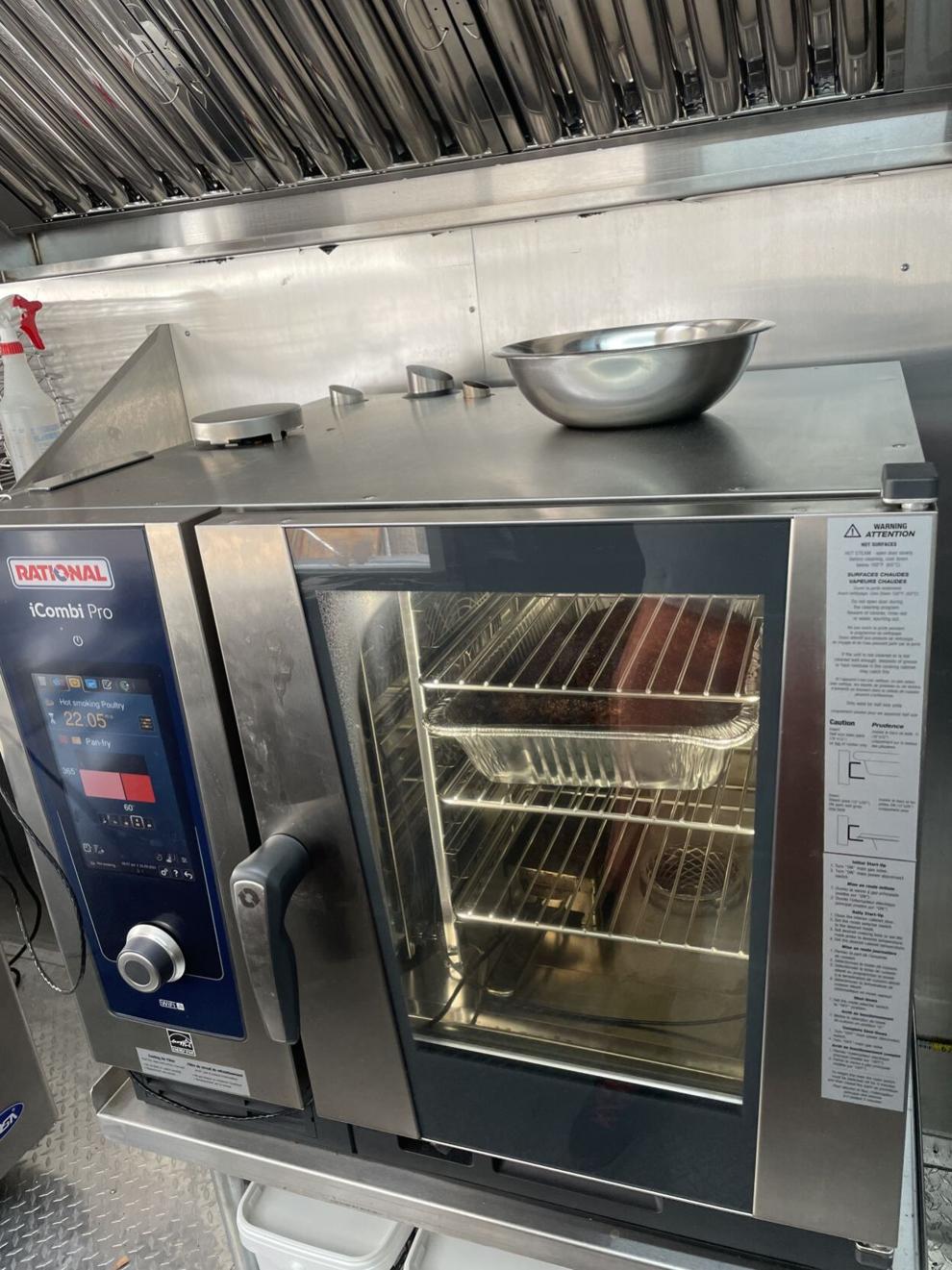 Doty said he and Gentry did their homework about how to mitigate the smoke, and, so far, it hasn't been an issue with neighbors. Smoker fumes caused trouble for That BBQ Joint on Williamson Street in 2016 and Double S BBQ on Monroe Street in 2017. Both restaurants have since closed.
The smoker Doty uses is an oven unit with a smoker attachment that he said limits the output of smoke. Doty describes a little box he fills with wood chips and puts inside the oven. The oven can also mimic air frying, pan searing and grilling. "So, it just allows us to have one tool that can do a lot of different things."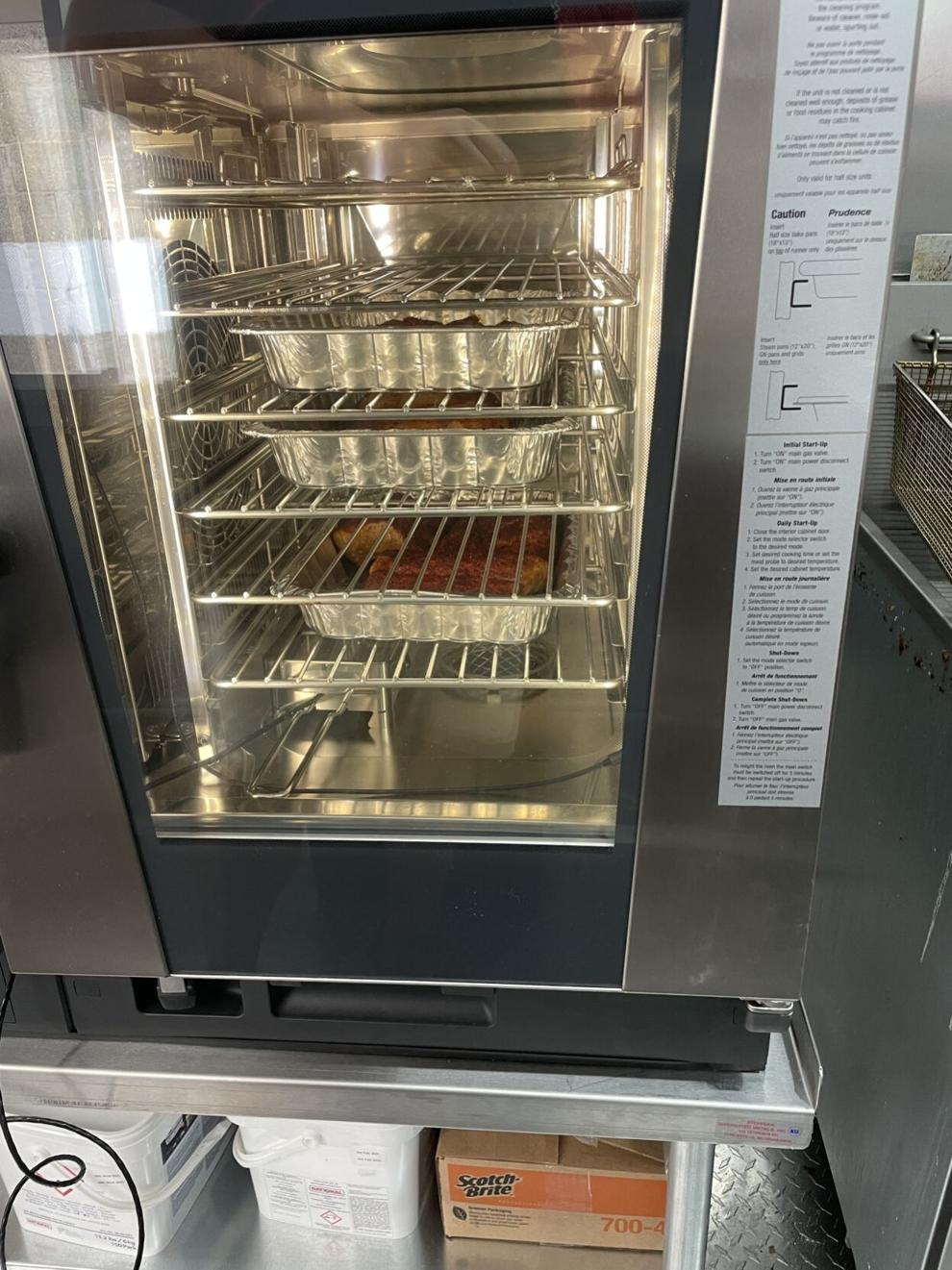 It's a $15,000 piece of equipment, "but it does the job and it doesn't bother anybody," Doty said. "It has a little bit of a smell of food, but most people seem to enjoy that at this time."
Doty said they talked to the neighborhood association before buying any of their equipment.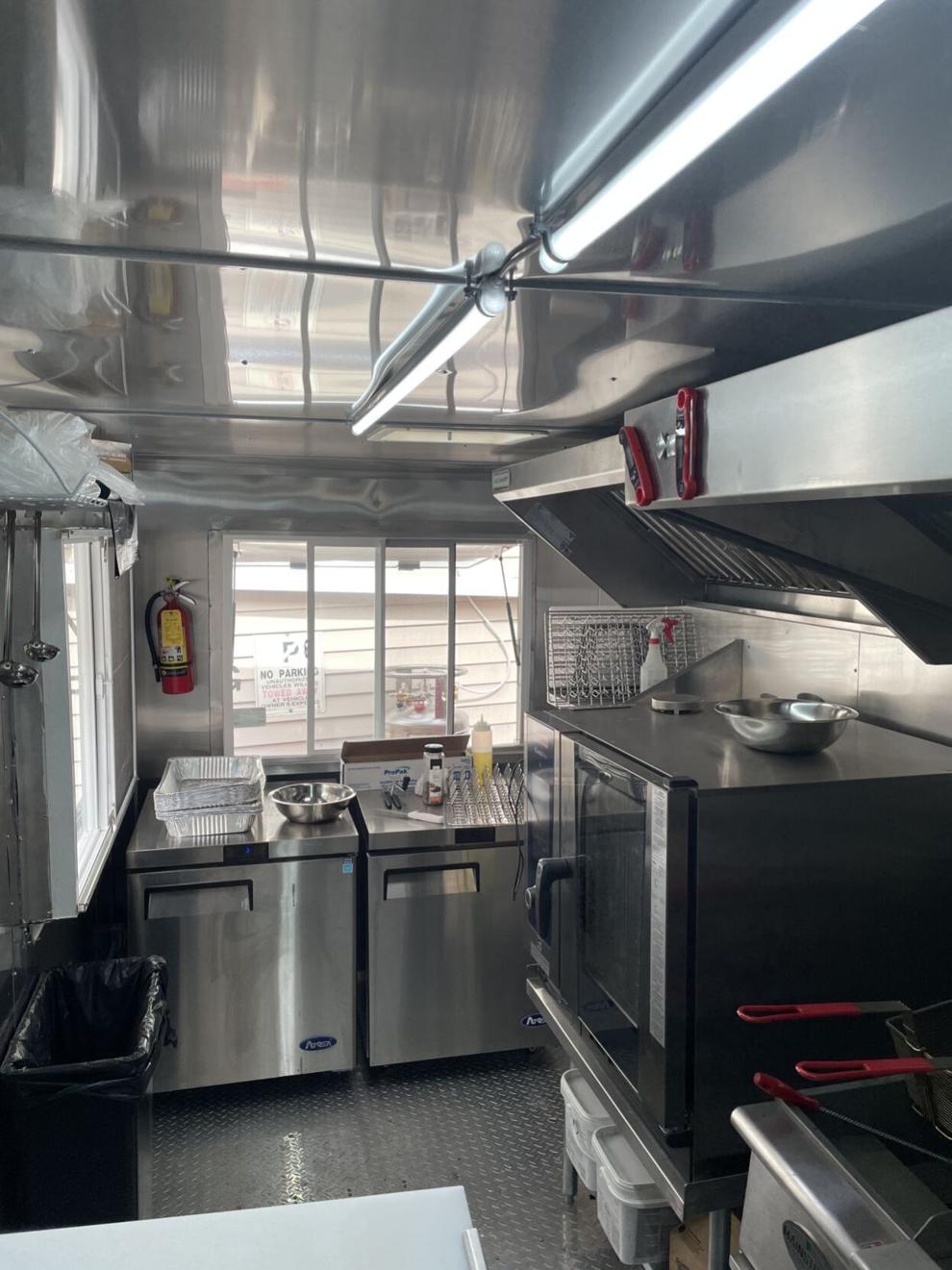 The 16-by-7-foot trailer he cooks out of is about the size of "a luxury walk-in closet," he said.
Doty, a Madison native, has a culinary degree from the former Le Cordon Bleu in Chicago and has been in the restaurant business for about 15 years, half of that time working as a chef or kitchen manager. He has also done front-of-the-house work and bar management, including running the bar at A Pig in a Fur Coat.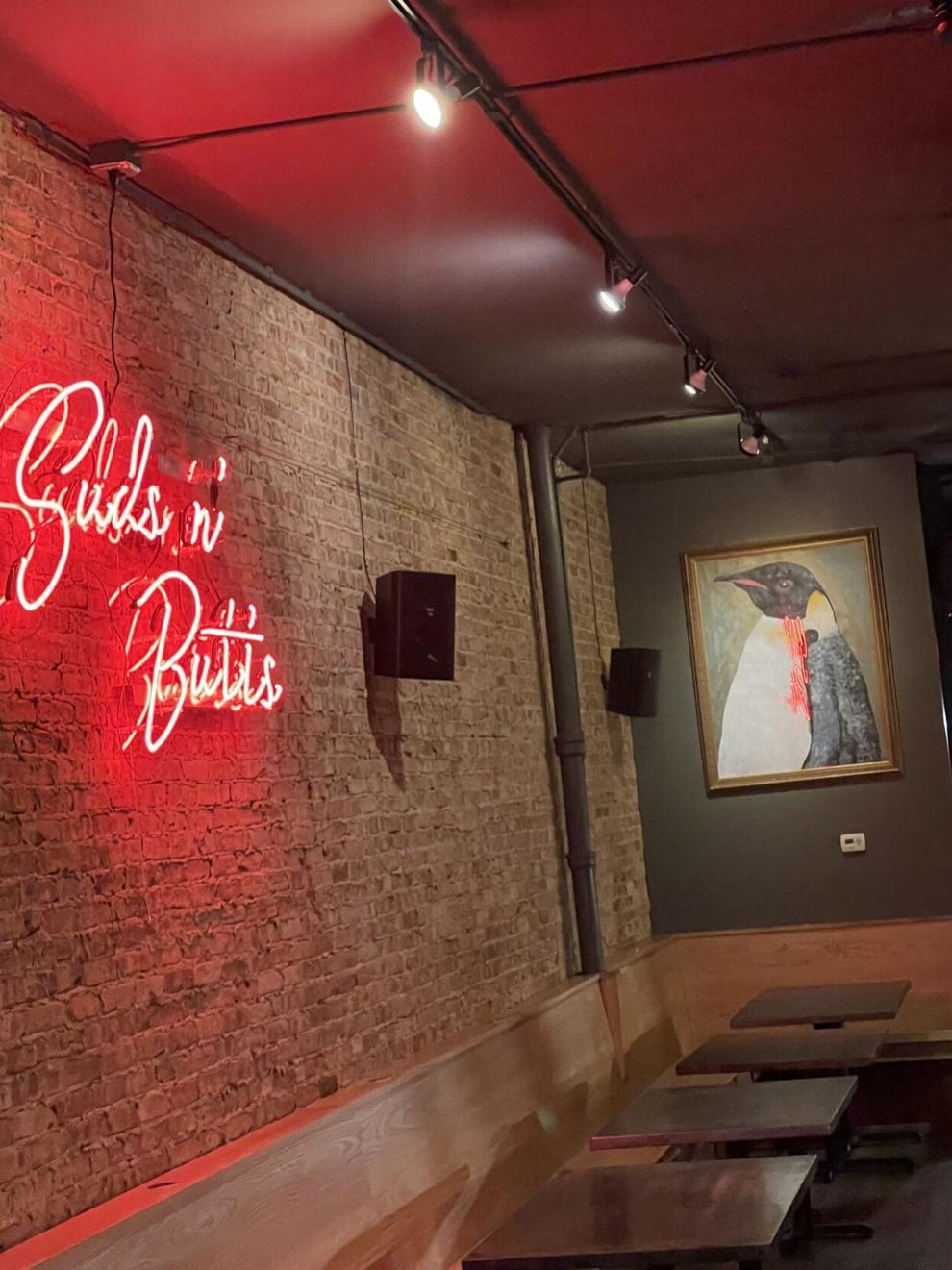 He was executive chef at the Old Fashioned for a few years and did a brief stint at Merchant. Right out of culinary school he worked at the iconic Italian restaurant Spiaggia in Chicago. The 27-year-old restaurant, in a shocking announcement this summer, said it wouldn't be reopening after a COVID-19 hiatus.
One Barrel's Atwood Avenue taproom, since opening back up last month after its own pandemic hibernation, has been feeling some "COVID after effects," Doty said.
"We're not seeing quite as many people through the doors," he said.
Gentry, 42, used the shutdown to do some remodeling of the taproom, adding a back bar, changing the lighting and flooring, and replacing its 16 tap lines.
"After about 10 years, we thought we might as well give everybody the cleanest, freshest taste possible," Gentry said.
His goal with the remodel, he said, was to create a new space that feels old, like a classic beer bar or barbecue joint.
He said he's waiting for a garage door that'll open up the front of the taproom.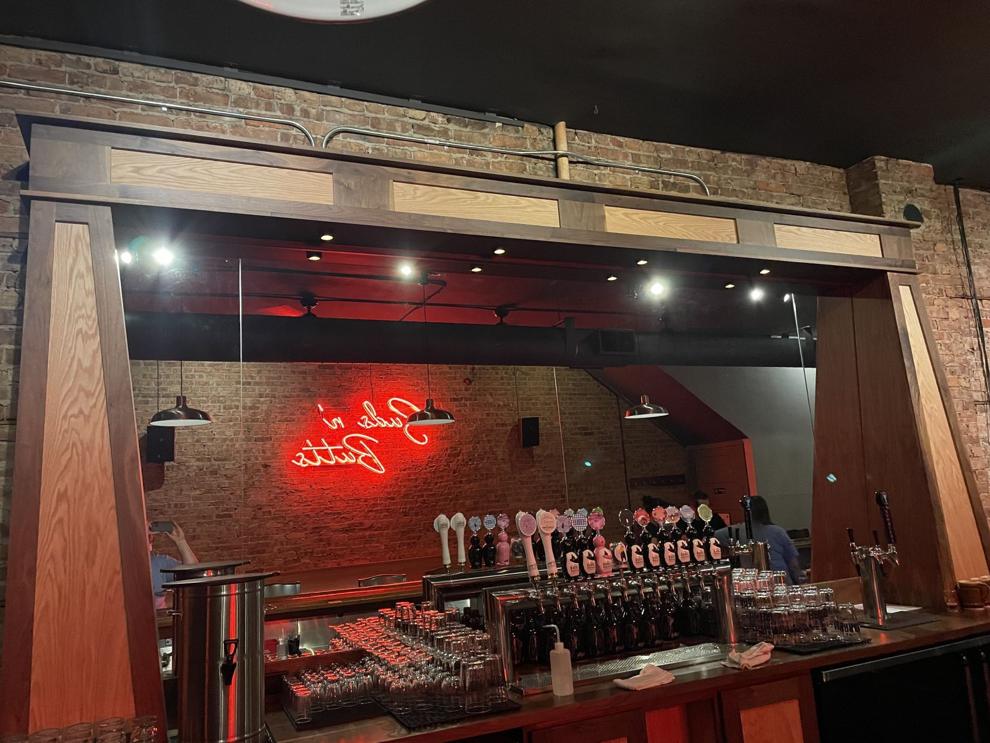 Gentry said in recent years they've offered a modest food selection to complement the beer: panini sandwiches, Fraboni's frozen pizzas, Batch Bakehouse pretzels, Braunschweiger and Ritz crackers, and chocolates from nearby Gail Ambrosius. Some of those items are still available.
Pre-COVID, One Barrel, contracting with Octopi Brewing Co. in Waunakee, put out about 5,000 barrels of beer a year. In 2020, that dropped to 3,500. This year, Gentry said, he's on track to do about 4,500.
A lot of that beer went through One Barrel's Door County taproom, which he opened in spring 2019 with a one-barrel brewing system in Egg Harbor.
Gentry has a home in Sturgeon Bay now with his wife and 11-month-old son, but said he comes to Madison about twice a month.
Last year, One Barrel had production issues, he said, and wasn't able to get some of its raw materials.
Gentry said One Barrel is a rare brand that's output is about half kegs and half cases. So, when the bars were closed last year due to the pandemic, One Barrel couldn't sell them kegs and about half of its wholesale businesses went away. Luckily, grocery store and liquor store sales picked up some of that slack. One Barrel products are now sold in about 1,000 retail outlets.
"It was scary initially," Gentry said, "but we were able to weather it."