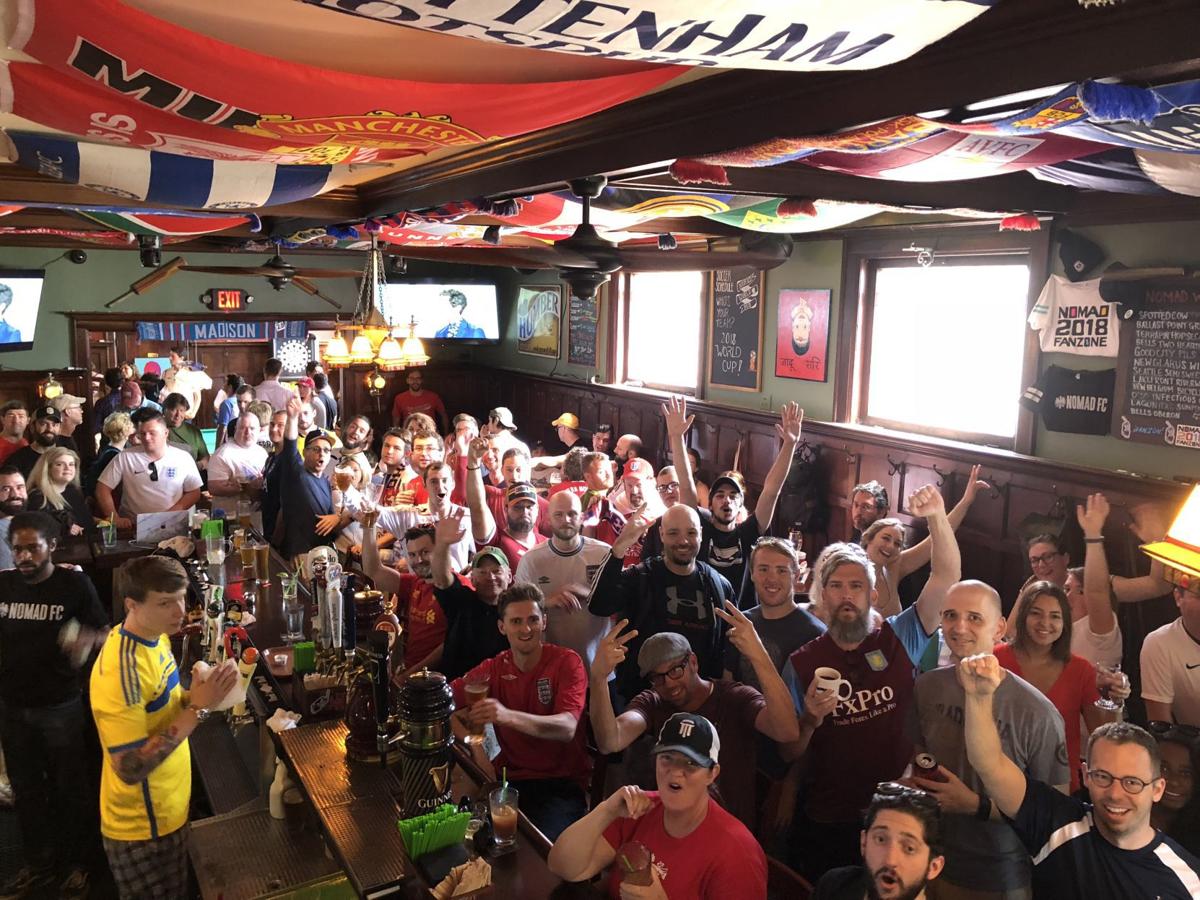 The soccer-focused Nomad World Pub is moving from the old Cardinal Bar, where it's been for 2 1/2 years, into the three-story former Brickhouse BBQ spot near State Street.
Meanwhile, Nomad owner Mike Eitel may put a new concept called Nightshop into the former Nomad space that he said would be open three or four nights a week.
He's not sure he'll be pursuing Nightshop and may instead sublet the space. Eitel said he has multiple interested parties and close to 20 years of renewal options on his lease.
His main focus is on the new Nomad, which he expects to have open for a sneak preview this weekend provided he passes a city-county health inspection Wednesday.
Eitel, who gave Milwaukee the original Nomad in 1995, said he's grateful to have found a new Madison spot.
"I was contemplating just rolling up the Nomad concept and leaving Madison, and luckily my real estate broker there alerted me to it," Eitel said by phone from Milwaukee. "This is a game changer for the brand. So much so that it made me really excited to stay."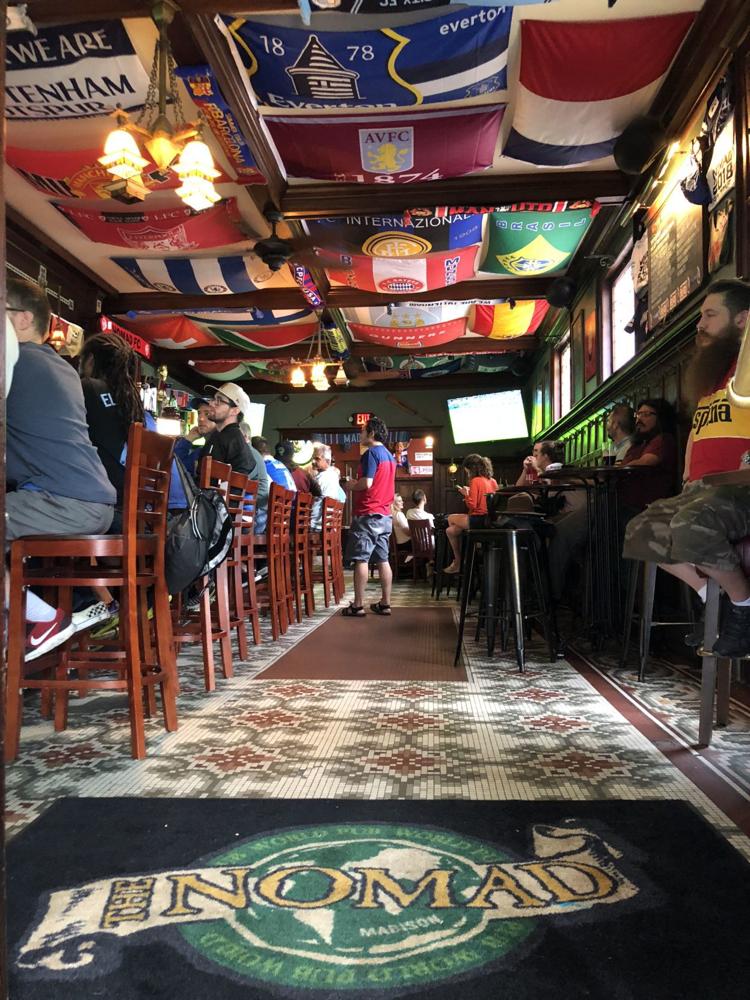 Eitel was a founder and former co-owner of the Lowlands Group, which owns Madison's Cafe Hollander and a group of restaurants in Milwaukee.
Last year he opened two prominent bar-restaurants in Downtown Milwaukee. First, SportClub across from the Pfister Hotel, and then Tavern at Turner Hall near Fiserv Forum, where the Bucks play.
The Madison Nomad "was not working for us at all. We really need food. We wanted a kitchen," Eitel said. "The Nomad brand is going to be growing, so we wanted to be more in line with what we're doing."
The first floor in the former Brickhouse space he's leasing at 408 W. Gorham St., will have a restaurant feel with the soccer pub vibe, Eitel said. It will open weekdays at 11 a.m. and will serve lunch, dinner and late night food.
Half of its regular menu will be based on street food from around the world and the other half will be its interpretation of stadium food, Eitel said.
On Saturdays and Sundays, Nomad will host a match day brunch starting at 8 a.m. It will switch to its regular menu at 2 p.m.
From 10 p.m. until 2 a.m., it will serve a limited, three-item "night market" menu: a northern Thailand style noodle dish called "Kitchen Sink Noodles," fried chicken and pizza slices.
You have free articles remaining.
"I'm really excited to get the food program rolling there," Eitel said. "Even at the Nomad in Milwaukee, we have a very limited seasonal kitchen. So this is our first real full Nomad kitchen."
His Madison chef, Chuck Schwoch, will get guidance from Eitel's executive chef in Milwaukee, Joshua Moore, who's been with him since 2001. They're "poaching" a lot of items from his Milwaukee establishments, Eitel said.
While the Brickhouse building looks small from the outside, it's actually huge with about 9,000 square feet, he said.
The first floor will be the soccer pub, where Eitel expects to draw families and all ages of fans. The second floor will have pool tables, foosball, air hockey and video games. The third floor will be reserved for private parties, special events, and twice-weekly dance nights.
Eitel plans to "dress up" the rooftop deck and open it in nice weather. There's an overlooked leafy patio in back he intends to use, too.
There will be 16 TVs indoors and one on the deck, he said.
A nice feature of the new Nomad is when there are two or three soccer games going at once, they won't have to pick one for sound like they do now, Eitel said.
"If there's, say, a Badger football game, we're going to have that going on one floor, a Manchester United game going on another floor and you know, a Barcelona game on the other floor."
Soccer fans are passionate about their clubs, often supporting the team from their home country. The new space gives Eitel the ability to accommodate more of the global soccer schedule.
"It'll let us create spaces for them to view their games with sound. So I'm pretty jazzed about that."
Some of the European matches start as early as 6 a.m., and Nomad can be "absolutely packed at 9 in the morning," Eitel said.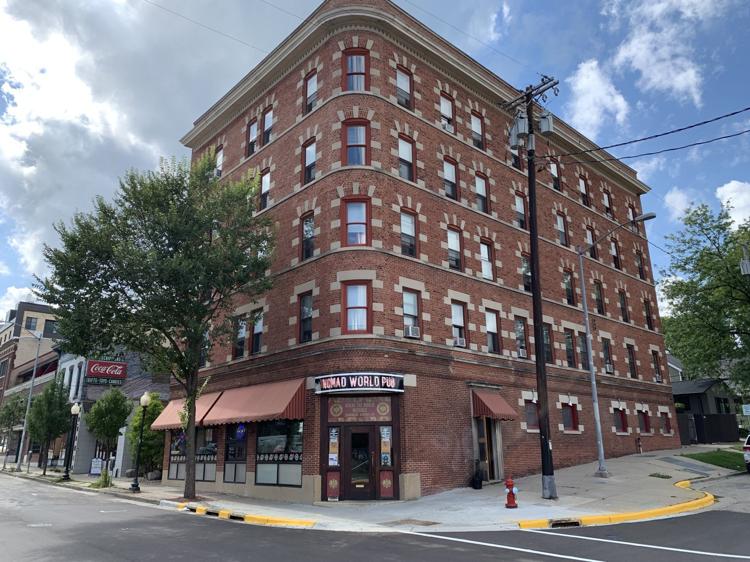 Eitel said if he doesn't sublet the current Nomad space at 418 E. Wilson St., he'll do something with it himself. "It can't be a place that opens at 6 in the morning and goes 'til 2 a.m. without a kitchen and without higher density and more pedestrian traffic and street traffic."
The location is a little too far off the Square and also cut off from the Williamson Street neighborhood, he said. Because it's a historic building, he couldn't put signs on it. "It's just sort of invisible."
He's not ruling out turning it into a dance club, but can't say for sure. "I've got so many ideas rolling around. I just need to focus on getting the new one open."