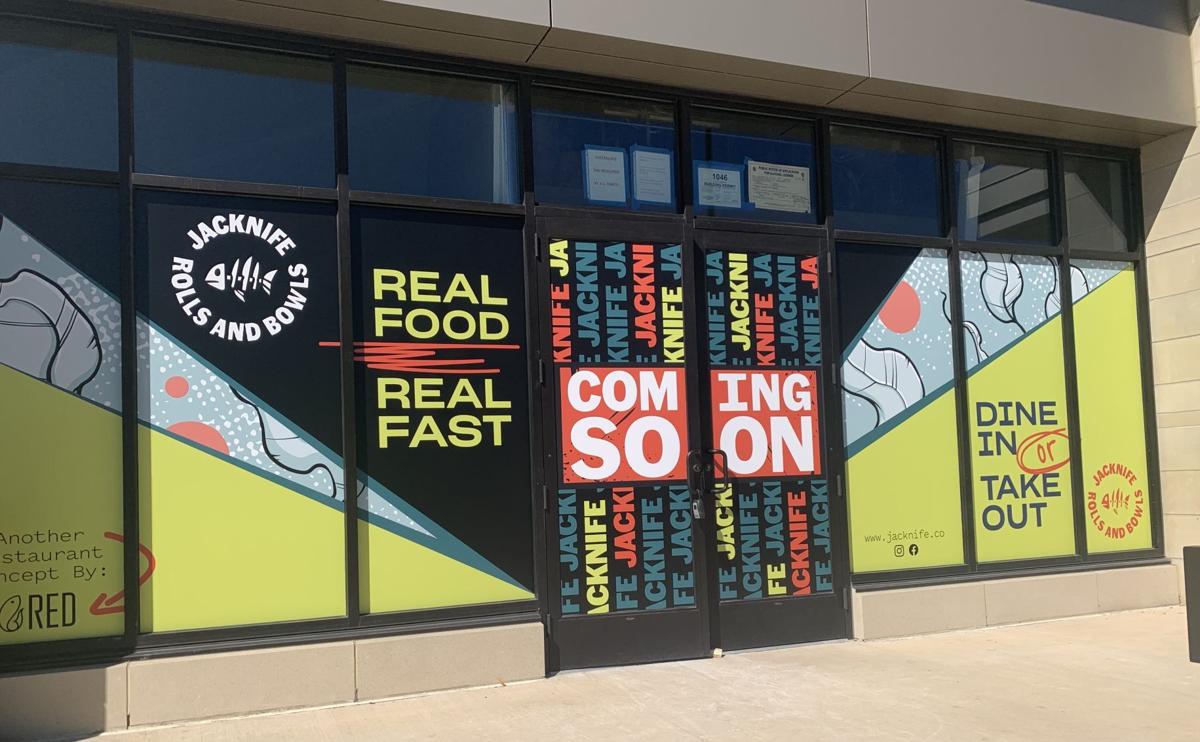 Ten years after opening RED, its owners, Jack Yip and Tanya Zhykharevich, are bringing another sushi restaurant to Madison, this time to the other side of Washington Avenue.
They say Jacknife, on the ground floor of the newly constructed Arden building, 1050 E. Washington Ave., will be a fast-casual restaurant with streamlined takeout and delivery.
The 4,500-square-foot restaurant, one block west of the old Avenue Bar, will open next spring, Zhykharevich said, noting they're 2½ months into construction.
Jacknife will employ high-tech conveniences, including online ordering and an automated kiosk with interactive displays where customers can place orders without assistance. It will also offer drive-up spaces for easy pickup.
"During the pandemic, we've all had to adapt. … Many changes happened to the restaurant industry and to the in-house dining experience," Zhykharevich said, adding that she and Yip wanted to fill in the gaps.
"With the changes in the eating culture, especially with young people and families in particular," she said, "we all prioritize efficiency more than ever nowadays, especially with working from home more and with kids' activities resuming. Convenience is what people want right now."
She and Yip toured the space last summer and knew it was perfect, Zhykharevich said.
The restaurant will serve homemade dumplings, sushi rolls and bowls (warm bowls, cold bowls, poke bowls, salad bowls), and grab-and-go items.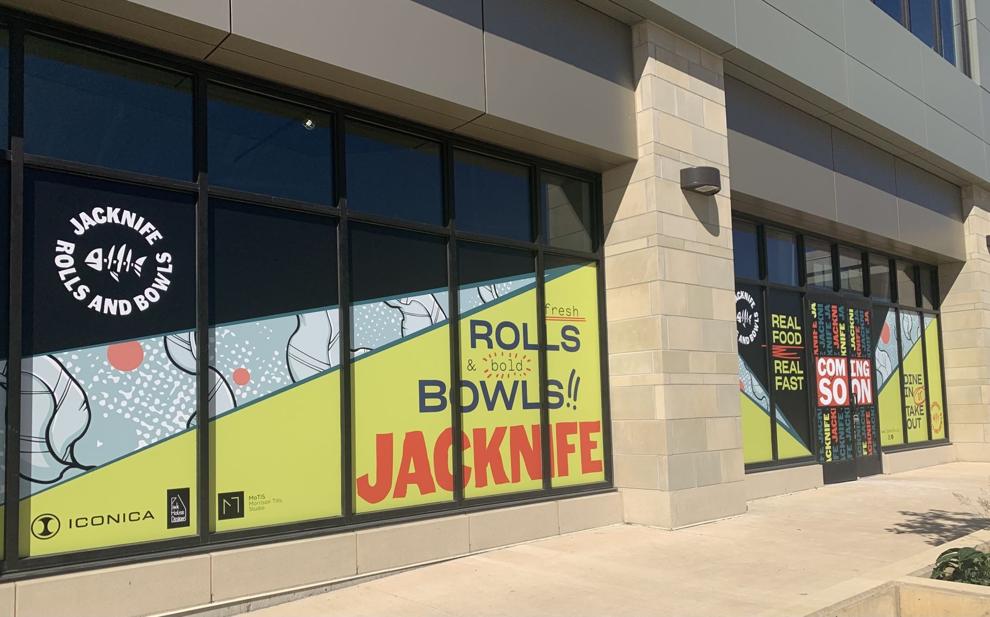 Zhykharevich promises a modern, bright interior from the same team responsible for the sophisticated design of RED: Matt Tills from MoTiS Architecture and Anastasiya Craig from Pink House Designs.
The restaurant will seat 40 people inside, with outdoor seating for roughly the same number in warmer months.
In the summer of 2016, RED moved from the cramped but stylish home it occupied for five years on King Street to a space tucked into a high-rise three blocks off Capitol Square, at 316 W. Washington Ave., and quickly became a top sushi destination.
In offering bowls and dumplings, Jacknife will have items not available at RED, Zhykharevich said. "It will be a simplified menu, less options and more focused on most of the famous fish options."
The restaurant will offer beer, sake, wine, sodas, kombucha and flavored iced tea.
Zhykharevich said they didn't use RED in the name of the new restaurant to give Jacknife its own identity. "Jacknife is going to be completely different than RED. And I don't want to create the confusion."
Jacknife is deliberately spelled with one "k" to give it its own twist, she said, adding that they worked on the name with their branding company, GRIP, a Chicago-based design firm.
It also isn't a play on partner Jack Yip's name, Zhykharevich said. A jackknife "is a tiny, convenient tool you can carry everywhere. It's convenient, fast, and always ready, serving multiple purposes," she said, noting that there's a variety of tuna with Jack in its name.
"So, joining the reference of tuna with the word knife, kind of represents the connection between quality ingredients and careful craftsmanship required to make the sushi," Zhykharevich said.
"The connection to partner Jack, well, that's probably just a coincidence," she said.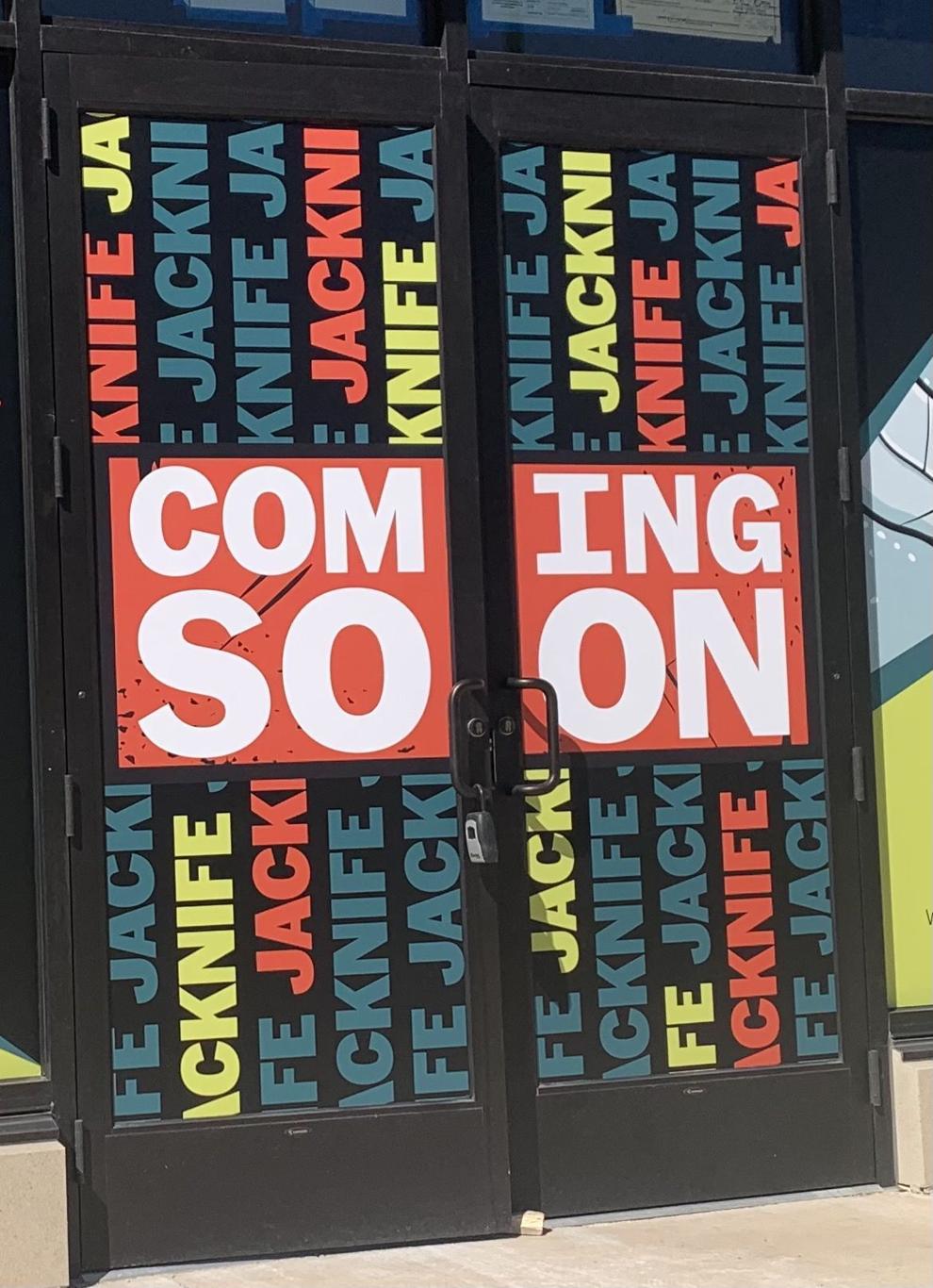 Zhykharevich said they were fortunate that sushi is a food people crave and that it's easy to eat as takeout, so they have been able to weather the pandemic. "It's that irresistible flavor of sushi, rice, and soy sauce and wasabi," she said.
Also helping it survive, was that from October through May, while indoor dining restrictions were in place, RED was able to offer an additional 60 seats on the building's sixth floor that had been vacated by a coworking space.
RED was never meant to be a takeout or grab-and-go restaurant, but for most of 2020, Zhykharevich said, it flipped its model and had 70% of its sales coming from takeout orders.
"It definitely was challenging, but thank God for the community," she said. "I've never seen such generosity from the Madison community as I saw during the pandemic — generosity, patience, kindness, support."
The restaurant put a new focus on delivery, with servers driving to Madison suburbs on scheduled days of the week. Now they have about eight dedicated drivers carrying out the program, which waned during the summer, but is starting to pick up, Zhykharevich said.
Communities served are DeForest, McFarland, Stoughton, Sun Prairie, Cottage Grove, Waunakee, Middleton, Fitchburg, Verona, Oregon and Brooklyn. "I think I covered them all," she said.