Buck & Honey's, with restaurants in Sun Prairie and Monona, is opening a place in Waunakee on Tuesday.
"Trying to open up in the middle of a pandemic — why not, right?" said owner Tom Anderson.
Anderson said while he's anxious about the business climate during COVID-19, he's excited to "be able to offer folks something new and exciting."
The restaurant, at 1370 Water Wheel Drive, in the former Boston's Pizza Restaurant & Sports Bar, will offer limited dine-in, carryout and curbside pickup.
Anderson said his goal is to "provide an option for every comfort level given recent COVID-19 restrictions."
At a time when many restaurants are having to close and lay off staff, Anderson said his new location gives him the opportunity to keep all of his employees by moving some of them to the Waunakee location.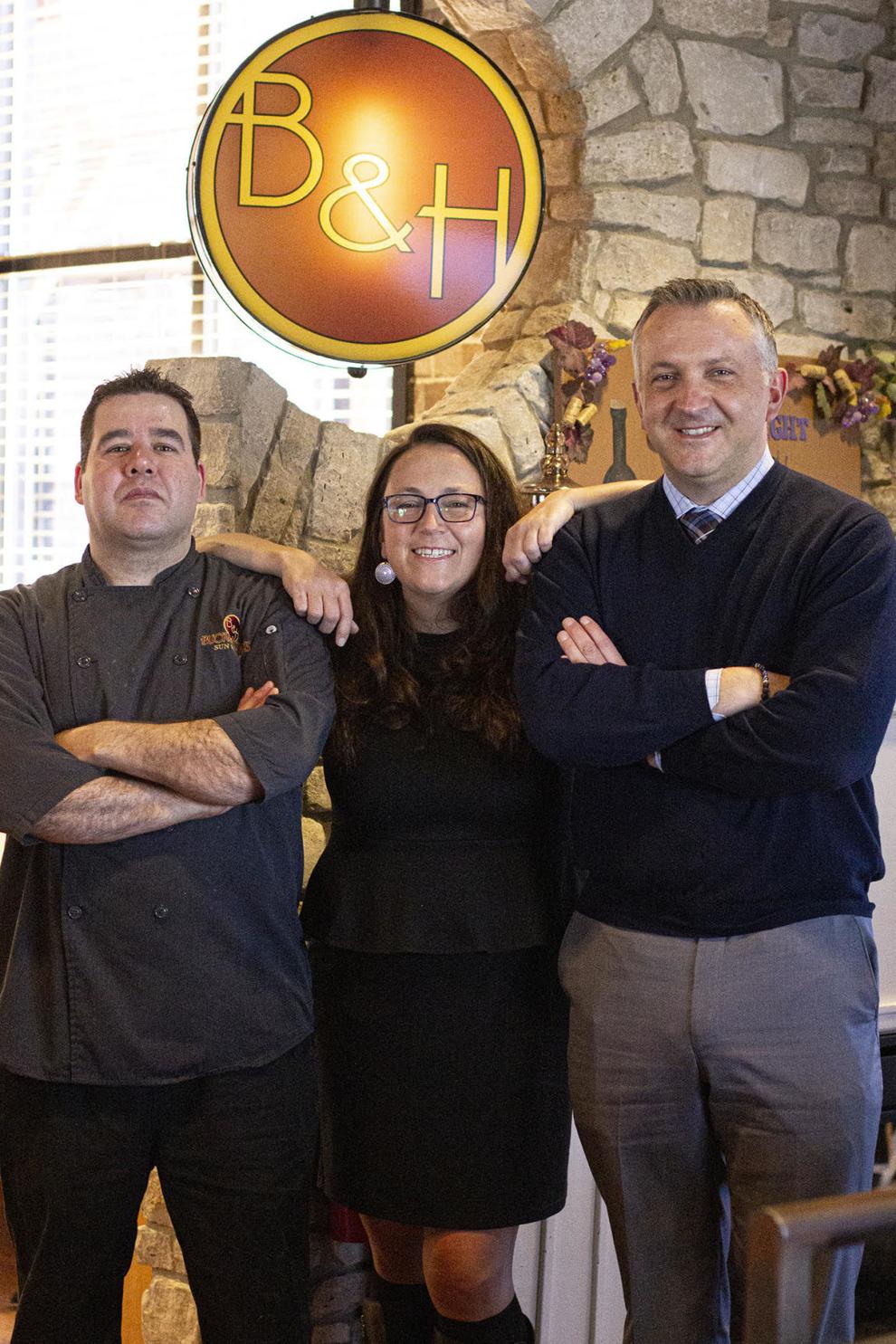 With sales down, Anderson has cut back his hours. Buck & Honey's restaurants are operating under the county's mandated 25% capacity restrictions and open for dinner every day, beginning at 4 p.m., with lunch served on Fridays, Saturdays and Sundays.
"We're trying to manage this as best we can in this pandemic and keep everybody safe," Anderson said. "But the business has really been hit hard, especially in the last month. So for us to make the decision to close for lunches is what's allowing us to really get this open for our staff."
Anderson said what keeps him up at night is taking care of his employees. "Service industry workers are more impacted than people could ever know right now. And shifts are hard to find," he said. "So by opening (Waunakee), it's going to give them more shifts and really help them get through this winter."
He said he plans to hire 10 to 15 new people, without having to lay any of his current staff off this winter. "This opening is a godsend for our team," he said.
Anderson opened his first Buck & Honey's in Sun Prairie in 2010, with Monona coming in July 2019. He said his goal is to straddle family casual and fine dining.
The new building is gorgeous, Anderson said, "and we're doing a lot of fun things to it." He hired artist Ken Talaga, who lives near Janesville, to install an inverted tree with its roots going into some open trusses, or rafters, in the 25-foot-high ceiling. He plans to fan out 400 small fiber optic lights and 350 sheet crystals so it looks like a "massive chandelier that's suspended from the ceiling."
Anderson said he got the idea when he saw a California vineyard do something similar with a grape vine.
In Monona, Anderson installed an eye-catching back bar with birch trees lit up behind glass. That idea came from something he said he saw at the MGM Aria Resort and Casino in Las Vegas.
Anderson said he's also worked the farming history of Waunakee into the restaurant's atmosphere by finding historical photos to hang on the walls. His other restaurants have décor tied to their locations.