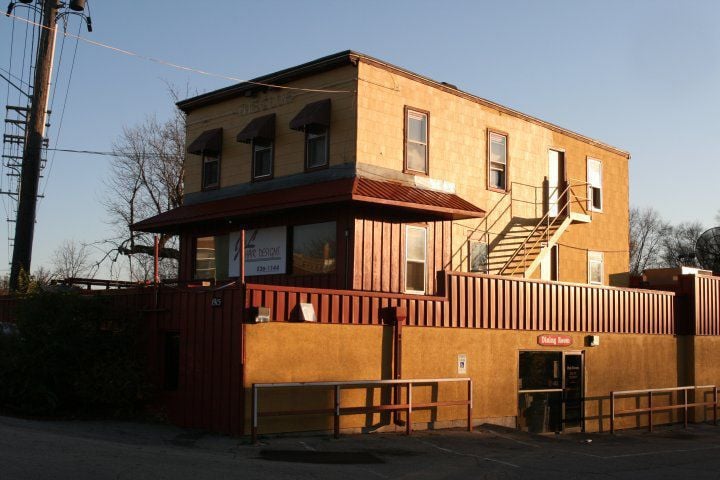 You can still "tell 'em that Moose sent you," as James "Moose" Werner's well-known slogan goes, but Werner is about to sell The Club Tavern in Middleton that he's owned for 39 years.
Werner, 64, is selling the business to Dale Beck, who owns the restaurant and bar North of the Bayou, on Madison's East Side, and two other bars. The sale is expected to be official Monday, Werner said.
Beck will be doing some remodeling and repairs, and will be keeping The Club Tavern's bar manager and kitchen manager to continue running it the same way, Werner said.
Werner originally put The Club Tavern, 1915 Branch St., in Middleton, on the market for $1.75 million in 2008 and it's been on the market on and off since. Most recently, it's been for sale the past three years.
"Unfortunately, I didn't receive that kind of money," said Werner, who initially opened the business with a partner and has had another partner over the years.
Beck didn't respond to phone calls or text messages Thursday and Friday.
The Club Tavern is known for live music, Cajun food, volleyball, supporting local charities, and the fact that Werner wears shorts almost year-round. He's also known for providing customers with free rides on New Year's Eve.
The late UW-Madison professor E.E. LeMasters hung out at the Club Tavern for his 1976 book "Blue Collar Aristocrats." He disguised the bar as "The Oasis" in his book.
"After five years of collecting notes on overheard or engaged conversation and observed behavior, he was capable of documenting opinions, attitudes and conduct in a way no structured interview schedule could have captured," The New York Times reported.
"He subsequently organized the material in the areas of work, marriage, divorce, sex, children, recreation, drinking patterns, politics, race and religion."
One of Dane County's oldest drinking establishments, the building was built between 1860 and 1880, as a boarding house and stables for the Stamm House Stage Line.
It opened in the 1880's as Ye Olde Tavern, and became the Club Tavern in 1921. Werner bought it in 1981.
"It's one of the oldest non-closing taverns in the state because it never closed for Prohibition," Werner said.
Because "Middleton's just a little 'burb, a little speck on the map and they didn't cause any problems," the tavern was able to keep a low profile during the 1920's and early 1930's, Werner said.
The club has live music two nights a week and karaoke two nights. In the club's "heyday" in the 1990's and early 2000's, it had live music five or six nights a week.
"People don't want it. People stopped paying for it," Werner said. "It's always been a problem on this side of town to get people to pay a cover."
For that reason, he couldn't bring in touring acts, and there weren't enough good local acts to have live music all week, he said. "We tried all sorts of different combinations. Some of them worked for a while, some didn't."
Harmonica player "Westside Andy" Linderman had a "phenomenal" nine-year run at the club, Werner said.
In the restaurant side of the building, Werner serves jambalaya and other Cajun offerings, a Friday fish fry, prime rib, and all-you-can-eat buffets for certain occasions, most recently on St. Patrick's Day, when he said he went through a couple hundred pounds of corned beef.
Werner plans to semi retire, but intends to still do catering out of The Club Tavern, for Beck and for himself.
His favorite memory from the club came during the UW football team's 1993 season when the Badgers won their final regular-season game, over Michigan State, in Tokyo, and clinched their first Rose Bowl berth in 31 years.
"I wanted to be the first person to have T- shirts after the Badgers won because I knew they were going to win," Werner said.
He had almost 10,000 Rose Bowl T-shirts printed the second the game was over, and started selling them. All the proceeds went to various charities.
Werner, who grew up in "the shadow of Camp Randall," on Chamberlain Avenue in "the now fashionable" University Heights neighborhood, got the name "Moose" playing Wiffle ball in fifth grade.
Every time his teammates did a moose call when he was batting, he'd hit a home run "and it just stuck," he said.
Werner said he's grateful to his loyal customers, his staff, and the musicians who have played the club. He'd also like thank his family, and noted that a lot of his employees are his "family," also.
"I want people to remember The Club Tavern as a nice, friendly place that reached out and did as much good as we possibly could."