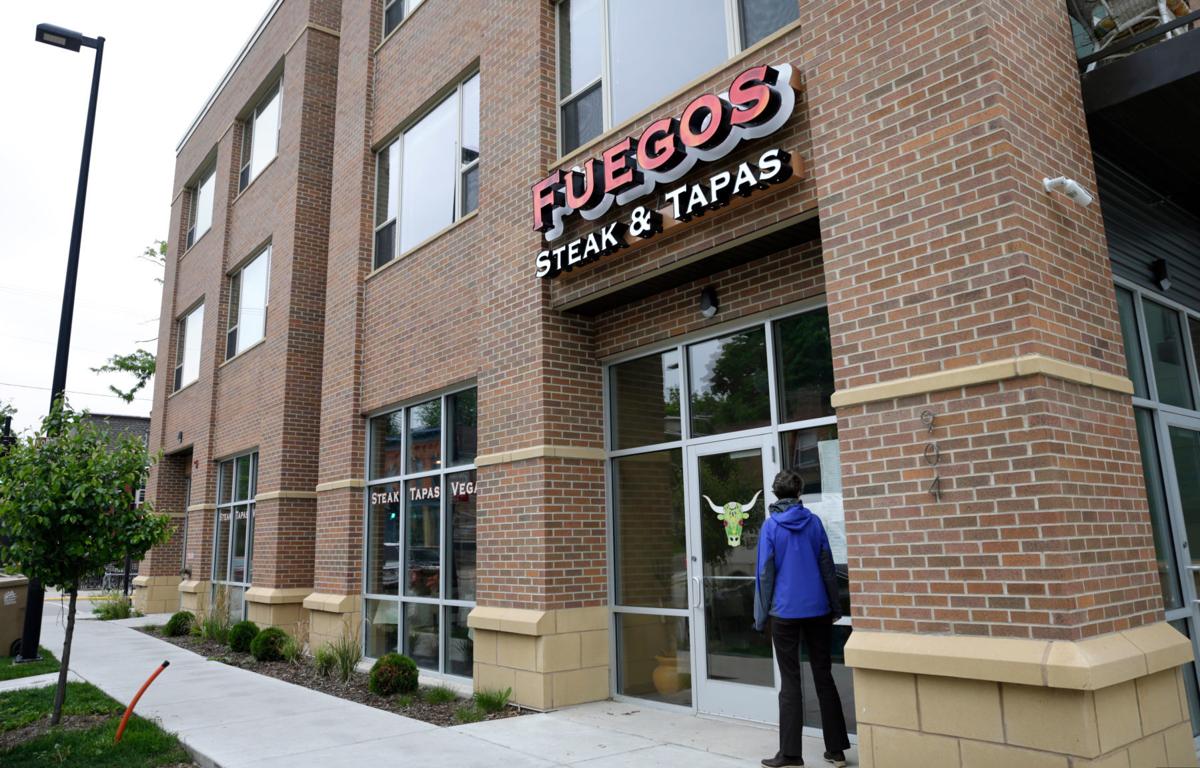 The owner of Fuegos, the 2 1/2-year-old Williamson Street restaurant, is opening a quick, casual taco joint on the Beltline next to Bonfyre.
Oscar Villarreal's new restaurant will pay homage to his upbringing as a migrant farm worker.
Villarreal is hoping to have Migrants open by November at 3001 West Beltline Highway, near the Todd Drive exit, in what had been a Silver Mine Subs.
Like Fuegos, which has vegan, tapas and steakhouse menus, Migrants will feature local meats, plus vegetables for vegetarians and vegans.
Because it will be in an area with so many business people, Villarreal's idea is to get customers in and out within 5 minutes. 
Customers will pick a tortilla and whatever they want to fill it, plus chips. "And then I'm gonna have like 10 different salsas I'm trying to develop right now," he said.
Villarreal was born in Crystal City, Texas, into a family of migrant workers, who would eat tacos for lunch and during breaks.
"We had to have something quick. And so my mom would always pack me with my tacos and I'd work in the fields."
Villarreal's parents migrated between Texas and Wisconsin until his uncle and father bought a big farm north of Delavan that they named Rodriguez Brothers.
In Crystal City, his mother worked at the Del Monte Foods plant. "It's the spinach capital of the world, they called it, the biggest canned spinach plant was there," Villarreal said.
His father worked with farmers to bring workers to weed and harvest produce, including potatoes, carrots, beets and cabbage. The family would return to Texas in the winter.
Villarreal started coming as a young child and did the work until he was about 20. "And a lot of my family was still doing that even after we settled in Wisconsin."
The menu at Migrants will focus on tacos, and Villarreal will also offer rice and beans, and maybe tamales as a seasonal special. "We're gonna keep it simple and fast."
The new space, which will seat about 40, doesn't need much work, he said. He's just doing some painting and clean up. He's pulling out unnecessary equipment and adding a hood system in the kitchen.
Business at Fuegos is going well, but Villarreal needs his new landlords to negotiate with the owners of a vacant parking lot behind the building so his customers can use it, he said.
"It's going on three years and still no parking and it's not going to happen anytime soon," said a frustrated Villarreal, who has more than seven years left on a lease that he calls the most expensive on Willy Street.
Villarreal, who owns the restaurant with family members, said he's lost banquet business because of a lack of parking. "Nobody wants to park five or six blocks away for holiday parties," he said. "In summer, you've got all these events going on, so there's already no parking."
Stay up-to-date on what's happening
Receive the latest in local entertainment news in your inbox weekly!