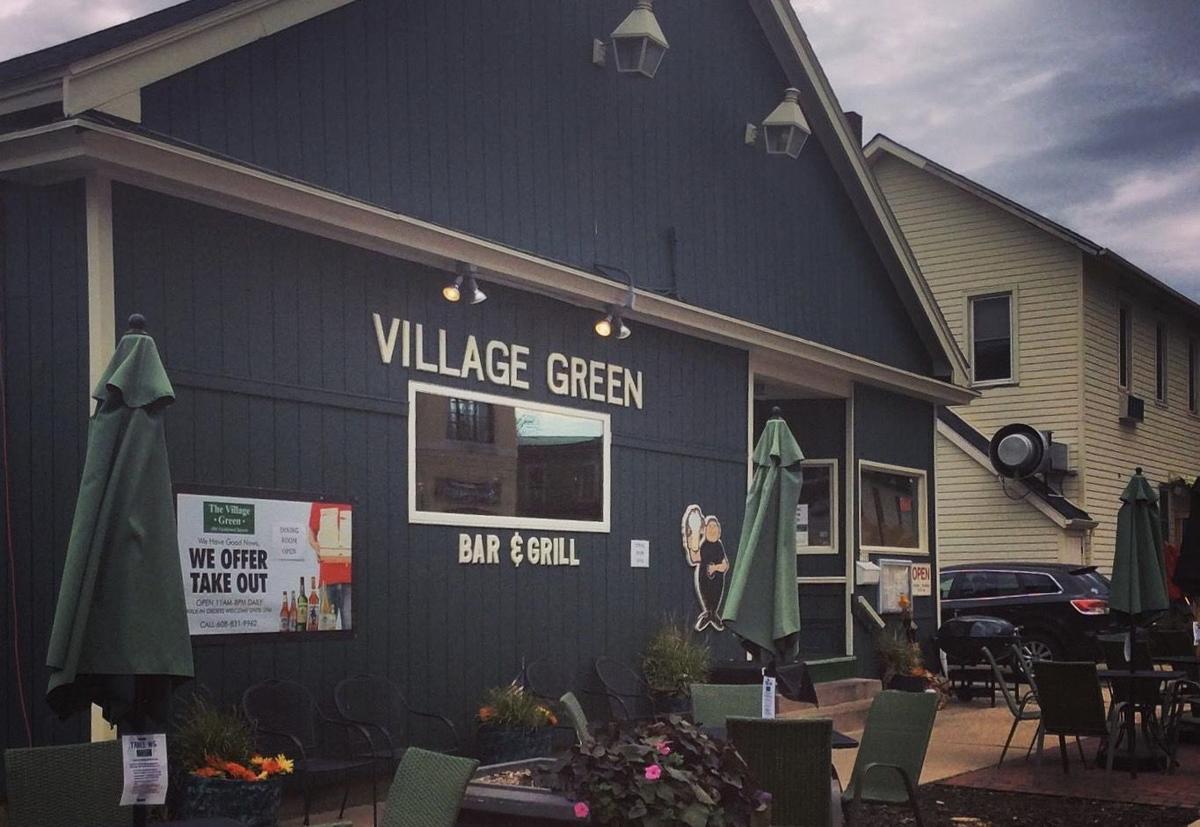 Middleton's Village Green tavern has closed because of the pandemic and though owner Ron Boyer said he had a successful summer seating customers in the neighboring city park, he has no idea when it will reopen.
"If this (COVID-19) is going to continue to be worse and worse and worse, I can't put my employees at risk and everyone else who comes in at risk," said Boyer, 79, who has owned and operated the Village Green bar and grill Downtown for 44 years.
While Boyer acknowledges the danger COVID-19 poses, he also had strong words about government orders that limit how many people he can have inside.
"People won't come inside to dine because the governor of the state of Wisconsin said, and I quote, 'Stay home. Do not leave your house — only to go to a pharmacy or the grocery store. And if you do risk going out, do not go in a restaurant or a bar.' Now that's a pretty rough thing to stay in business, isn't it?" Boyer said.
Evers this month directed the state Department of Health Services to issue a new statewide order limiting the size of crowds at bars, restaurants and other public spaces to address surging cases of the novel coronavirus across Wisconsin.
On Monday, that order withstood a court challenge by the Tavern League of Wisconsin and some business owners.
In a press release last week, Evers said: "As the number of COVID-19 cases in Wisconsin reached 150,000 yesterday, we will continue doing everything we can to prevent the spread of this virus. We ask Wisconsinites to please stay home as much as possible, limit travel and going to public gatherings, and wear a mask whenever out and about."
State and local orders limit some indoor public gatherings to no more than 25% of the total occupancy limit for a room or building, but make exemptions for schools, polling locations, political rallies and some businesses like grocery stores.
Dane County's order prohibits any seating inside taverns, defined as having 51% or more of gross sales coming from alcohol. Under the order, taverns can only have customers inside for ordering, pickup and payment. The Village Green is classified as a restaurant, Boyer said.
Boyer said reopening in the spring is "the best case scenario," adding that "it's looking like until we get a vaccine that works — and people take the vaccine and (can) be together and not die, I guess that's when we're going to open again."
If the virus doesn't clear up, he intends to offer outside patio service again. "Without being able to serve outside on our patio, it's just not sustainable."
The Village Green has always had an outdoor patio in front of its building where Boyer could seat 12 to 15 people, but this season he was able to seat an extra 60 on picnic tables in Stone Horse Green, the public plaza next door.
Patio business was robust this summer, and Boyer — who played drums with Steve Miller in the early 1960s before Miller formed the Steve Miller Band — offered live music on Fridays and Saturdays.
Boyer said the outdoor patio sustained the business, allowing him to make payroll, and pay his bills. Business couldn't approach pre-coronavirus levels, but "it was sustainable," he said. "So, as soon as we couldn't be outside on the patio, it just wasn't feasible money-wise, and the safety thing (indoors) was the big kicker."
The Village Green, 7508 Hubbard Ave., is a former bowling alley, and big enough that it can seat 40 people inside at 25% capacity. Boyer said he'd be happy with that, but "you can't get 25% of people to come in. They're afraid to come inside a restaurant."
While Boyer's ticked off about the current situation, he's grateful for the business he's had over the years. "Middleton's been good to us. The customers have been good to us. We've been successful and we will be successful."
10 Madison restaurants with enhanced outdoor seating thanks to city's Streatery program
Outdoor seating has been a lifeline this summer for some restaurants lucky enough to have it, but it comes with challenges, and worse, an approaching end date with colder weather on the way.
About 87 restaurant and bar owners are taking advantage of the city's "Streatery" program, modeled after efforts around the world to help restaurants during COVID-19 restrictions by helping them increase their outdoor dining areas by extending into streets, parking spaces, parking lots and alleys. Twenty-six other applications are pending in Madison.
The efforts are in response to public heath data that suggests that al fresco dining is a safer option than eating indoors in restaurants. Or as Chicago Tribune columnist Mary Schmich put it, "a restaurant patio is a calculated risk."
Here are 10 Madison restaurants and bars taking part in Streatery.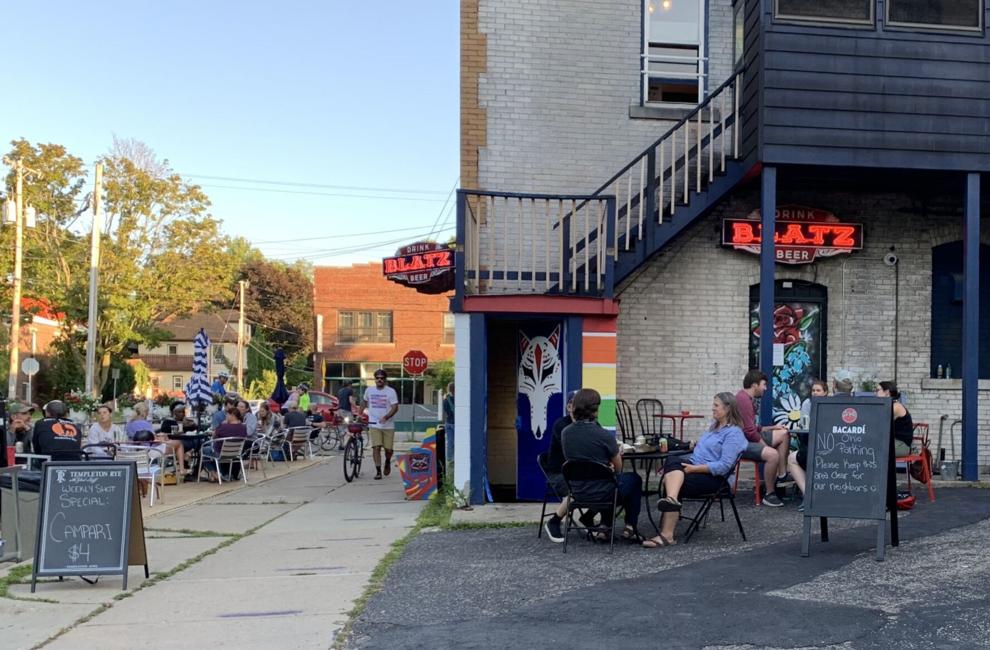 Ohio Tavern
The Ohio Tavern has seating for 22 outside the bar at 224 Ohio Ave. Under the city's Streatery program, it was able to extend its outdoor seat…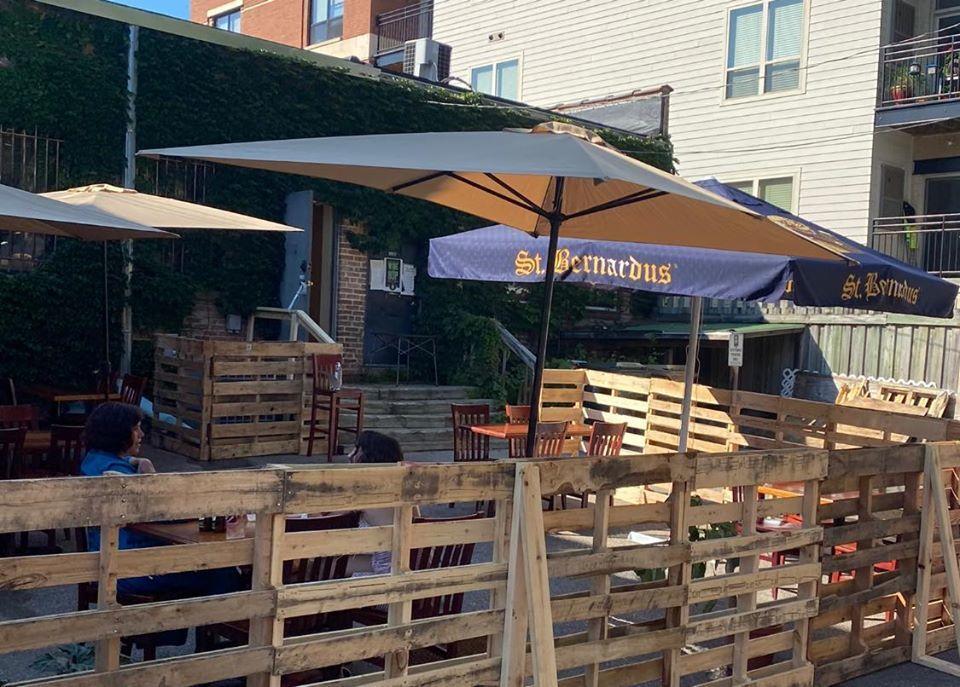 Brasserie V
Brasserie V, 1923 Monroe St., has had its outdoor seating since late July with four tables on the sidewalk in front, and six tables in back. T…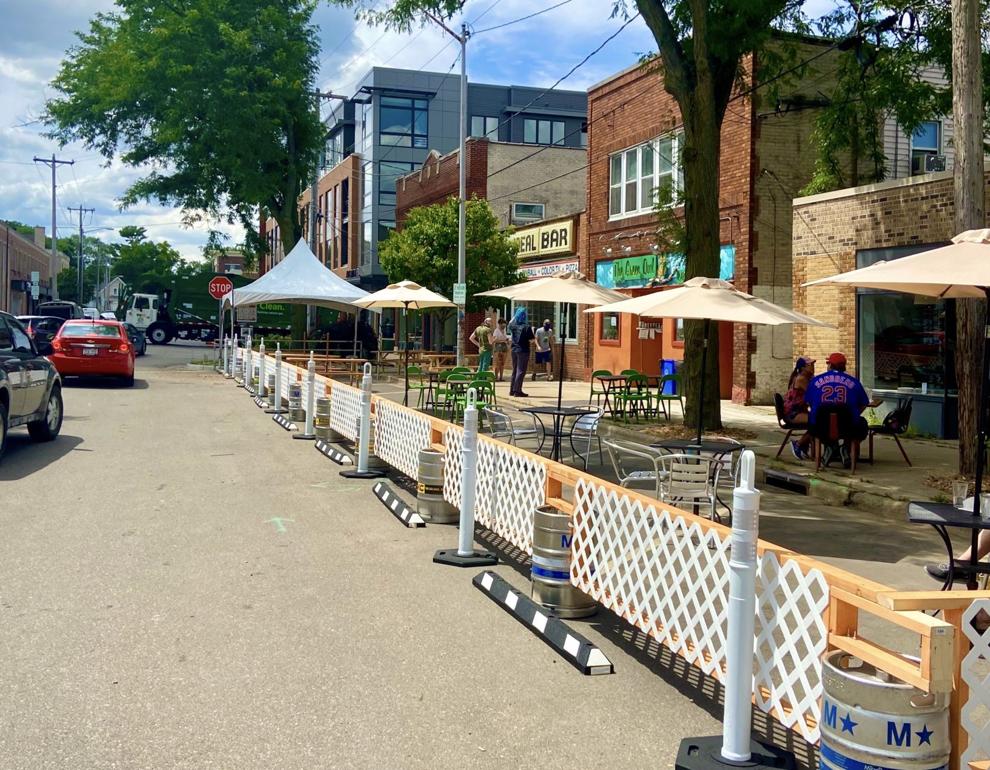 Alchemy Cafe, Ideal Bar and Green Owl
On the 1900 block of Atwood Avenue a Streatery cafe zone uses beer barrels and lattice to create patio seating extending into parking spots wi…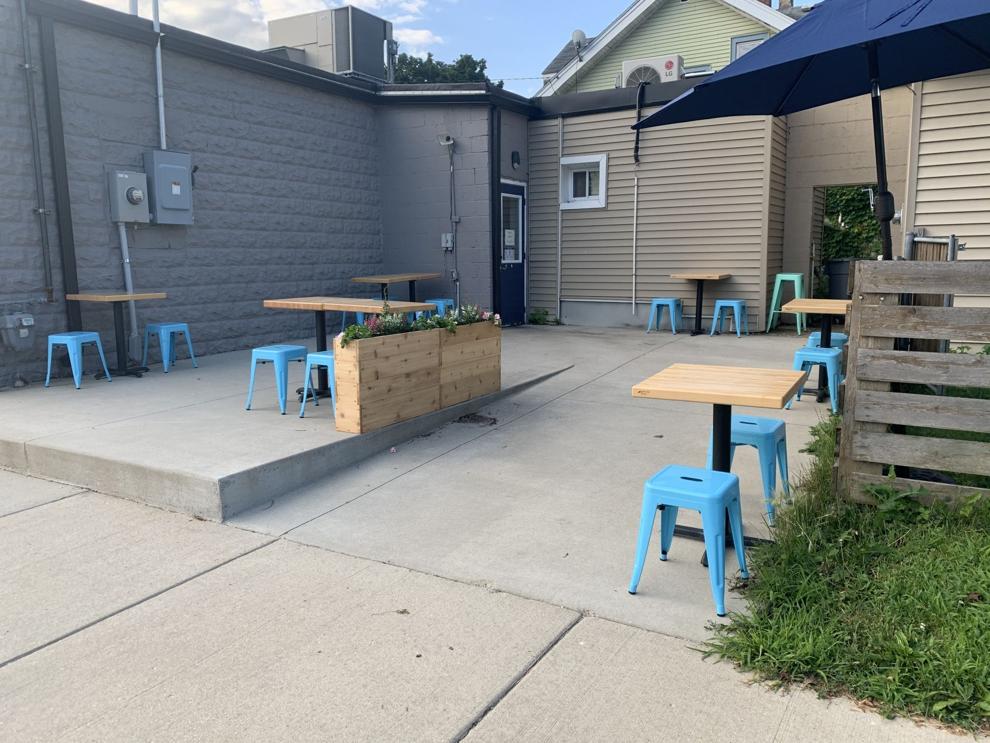 Ogden's North Street Diner
Ogden's North Street Diner, 560 North St., has six tables seating as many as 16 people behind the restaurant, which serves breakfast and lunch…
Canteen
Canteen, 111 S. Hamilton St., has 23 tables which can seat 54 people. Customers order at a pick-up window on the Carroll Street side. Canteen …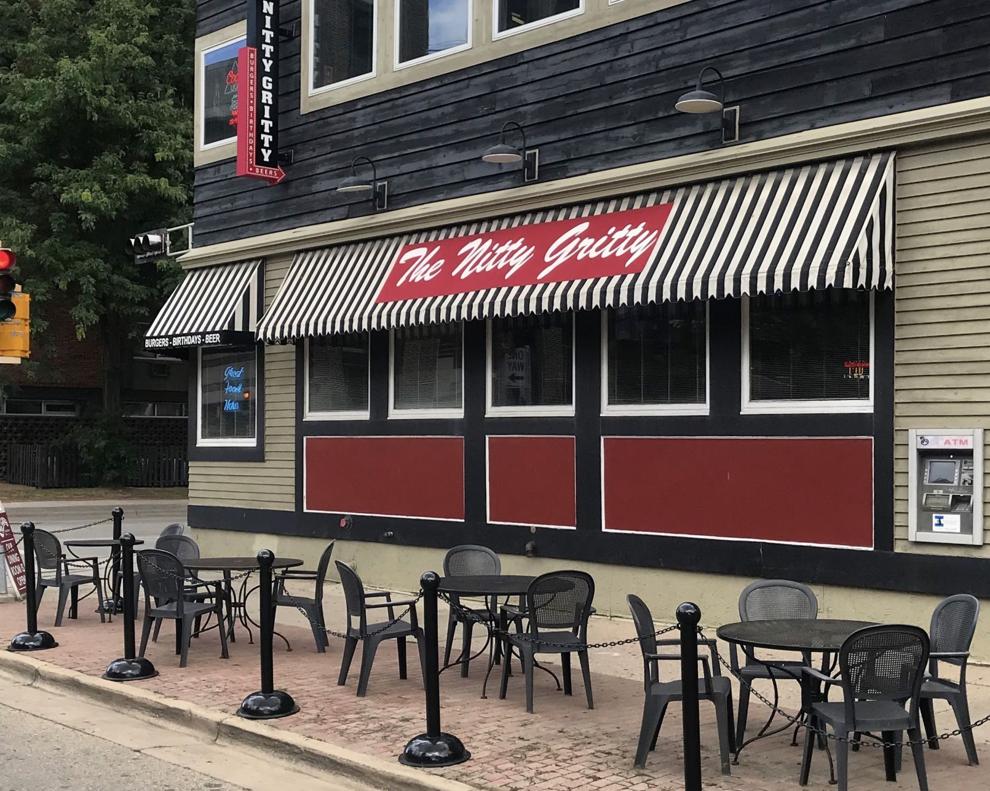 Nitty Gritty
"Madison's Official Birthday Place," the Nitty Gritty, 223 N. Frances St., has added six tables on the Frances Street side of the building tha…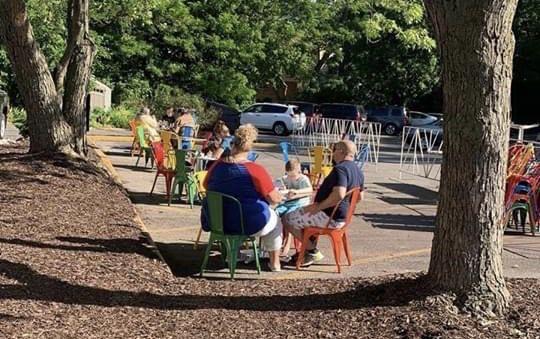 Original Pancake House
Original Pancake House, 5518 University Ave., is using six of its parking spaces for outdoor seating. Its 13 outdoor tables are now covered wi…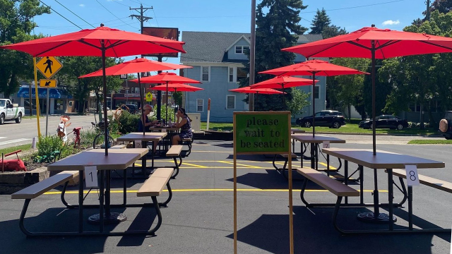 Daisy Cafe & Cupcakery
The owners of Daisy Cafe & Cupcakery, 2827 Atwood Ave., spent $17,000 repaving their parking lot, and $3,000 on outdoor furniture, and can…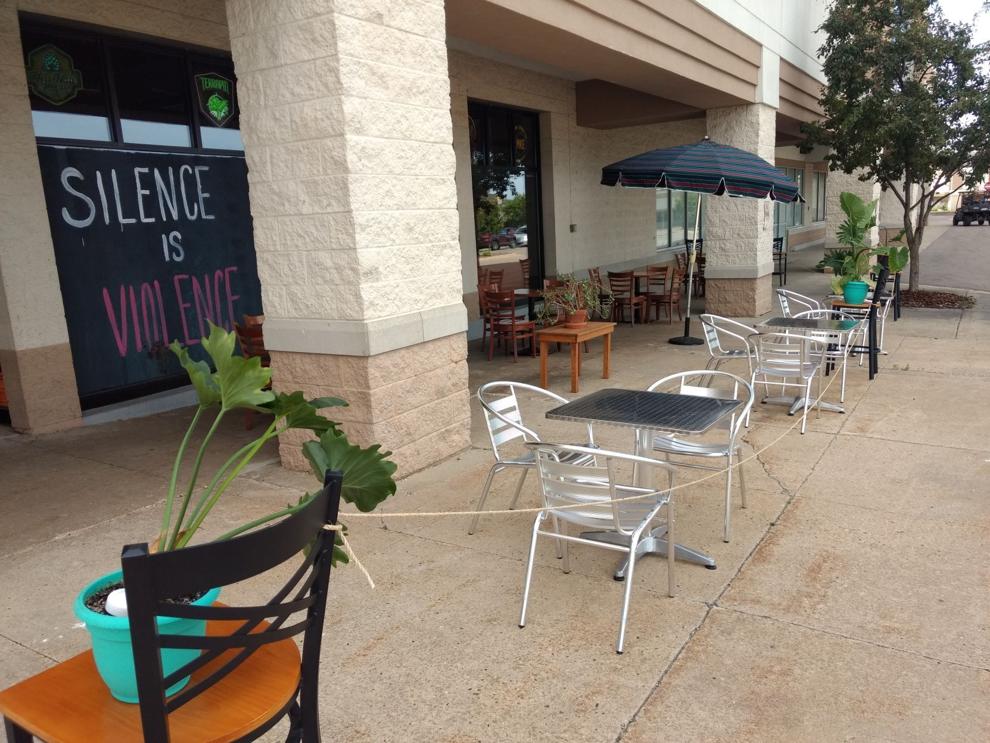 Bierock
Bierock, 2911 N. Sherman Ave., has been using sidewalk space in the Northside TownCenter for outdoor dining under the Streatery program. The p…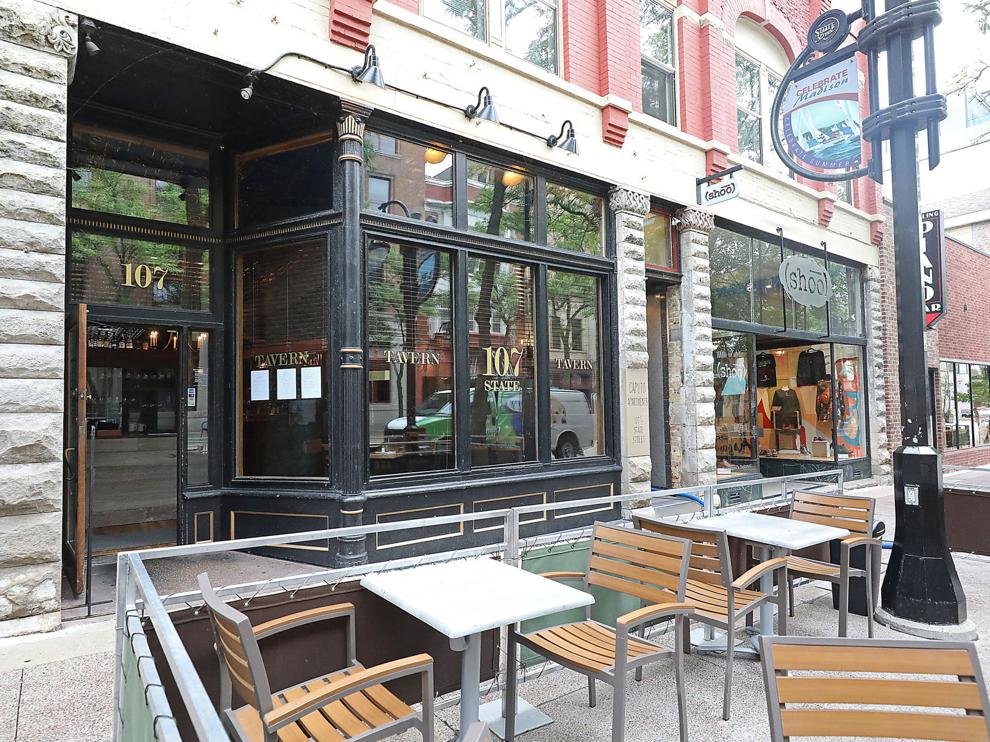 107 State
107 State is on the top block of State Street in what was formerly Capital Tap Haus, Wisconsin Brewing Tap Haus, and briefly Freiburg Tap Haus…