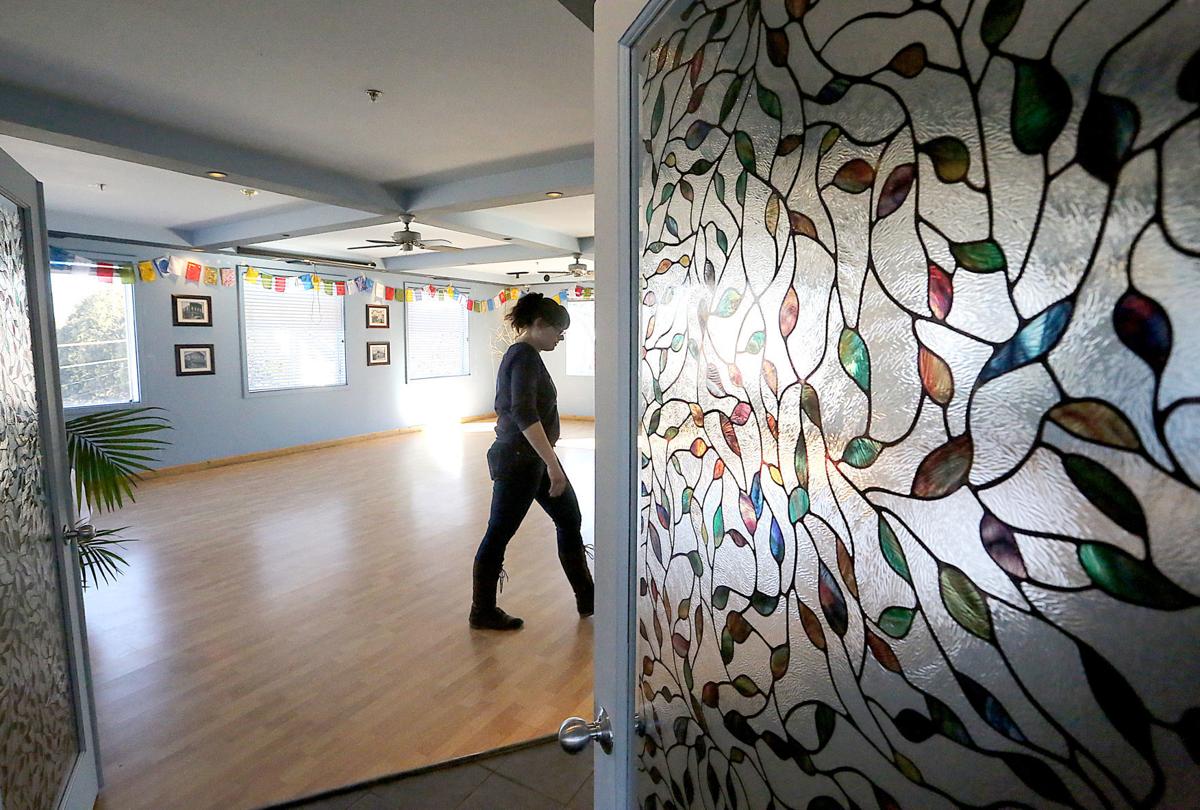 The owner of a Middleton restaurant, coffee shop and community space said the COVID-19 pandemic and its economic consequences took her "out by the knees," but admitted the business was struggling before the novel coronavirus hit.
Before opening Common Ground in late 2018, Adrienne Hulburt-Stroud was a stay-at-home mom, a role she resumed when she closed her business in March due to the virus.
"It was just strange, going from working and busy, busy, busy, running around, and then boom, a complete regression to a couple of years ago," she said Tuesday, after she informed her Facebook community about her decision to close Common Ground.
In her Facebook post, she said it has been heartening to see updates from fellow small business owners who are reopening. "It will be uplifting indeed, to see others out and about from the safety of our six foot bubbles, greeting each other from masked faces and to see how others are doing beyond their short social media updates."
A difficult decision
Hulburt-Stroud said the hiatus gave her time to step back and contemplate the future of Common Ground. "It is with an unbelievably heavy heart that we will likely not be moving forward in our current state at the corner of Branch & Century Avenue," she wrote.
She said she can't completely blame the pandemic, because the business faced challenges before the virus. "It is exorbitantly expensive and difficult to get a small business off the ground, and I would be remiss if I didn't warn any future entrepreneurs of the true financial, emotional and physical toll it takes to really build up a small business from nothing," she wrote.
During a phone conversation Tuesday, Hulburt-Stroud said she was hesitant to reveal the news she'd known for awhile, but with other business owners announcing their reopening plans, she knew she had to say something.
Because Common Ground hosted music and other events, Hulburt-Stroud was getting messages from performers wondering whether certain shows were still on, and, she said, she needed to get the word out.
Hulburt-Stroud said she'd been mourning the death of her business for awhile, but it was hard to break the news to her supportive customers. "I don't think I could have posted it right away because it's just hard. It's hard to believe."
Supportive community
She started her post by taking a global view of the pandemic and the hardships it has brought for people around the world. She expressed gratitude to those who have brought food and other necessities to her doorstep and for the fact that her husband can still support her family.
"It's hard not to take everything into consideration right now," said Hulburt-Stroud, whose husband owns the auto repair shop Foreign Car Specialists, which he moved from Regent Street to Seybold Road when he took it over.
"Luckily, they've been still busy this whole time. At the beginning I thought, 'Oh, nobody's going to get their car fixed right now,'" said Hulburt-Stroud, noting that their stimulus check wasn't going to cover all their expenses.
Hulburt-Stroud has been homeschooling her children, 4 and 7. She was planning to send them to a summer program but will now stay home with them. "I was a stay- or work-from-home mom before, and all of a sudden, like boom, I'm like exactly where I was a couple of years ago."
Reboot didn't take
At one point during the shutdown, she tried offering delivery and takeout, but it didn't take off, and she said it didn't make sense to keep ordering food.
In response to the pandemic, small business owners were able to apply for an Economic Injury Disaster Loan (EIDL) of up to $10,000 through the Small Business Administration.
Hulburt-Stroud said she was unable get one because she damaged her credit rating in opening Common Ground. The low-interest loan could have helped her stay in business, "because we were actually about to turn a corner," she said.
She was approved for a loan through the Paycheck Protection Program (PPP), but she needed to use 75% of it for staffing, while the rest could go toward rent and other expenses. She was scared to use it, because she'd have to begin paying back $2,000 a month starting in December.
"So it's really not all that helpful," she said.
Concerned about COVID-19?
Sign up now to get the most recent coronavirus headlines and other important local and national news sent to your email inbox daily.