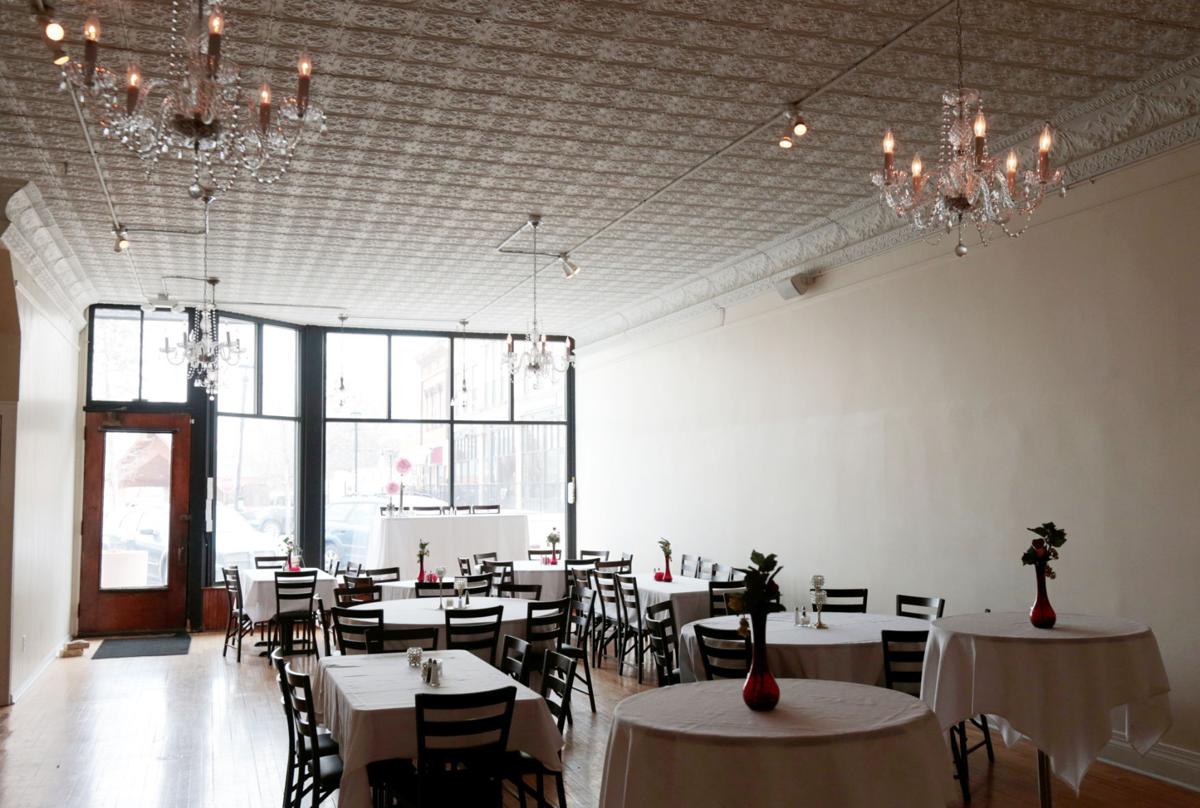 Two Madison men are opening a restaurant called Good Co. in the space that housed Charlie's on Main in Oregon the past five years.
Childhood friends Patrick Sweeney and Matthew Stebbins, who together own Brothers Three on Madison's East Side, will do extensive remodeling and open Good Co. just before Christmas, Sweeney said.
Sweeney and Stebbins also own a real estate business and a restaurant operations company together. Sweeney is co-owner of Downtown restaurant-bars Merchant and Lucille, while Stebbins is a partner in the nearby Nattspil.
Charlie's on Main operated in two spaces next to each other, which Sweeney said he and Stebbins plan to combine. Dave Heide, who recently closed Charlie's on Main, had a dining room reserved for catered events called The Main Event that was separate from the more casual bar and dining area.
"We're going to go ahead and open up the front of both spaces," Sweeney said. "So we'll get a lot of natural light and airflow coming through."
They're planning a wrap-around horseshoe bar serving both spaces. They also intend to give the kitchen an open concept.
As for the menu, Sweeney said, "obviously we both know pizza because of Lucille and Nattspil." He said they're exploring two options: woodfired pizza and traditional deck oven thin-crust pizza, like Greenbush. The restaurant will also offer salad, pasta, fish, a Friday fish fry and weekend brunch.
"We just want to be very community focused," said Sweeney, who moved to Oregon from Maple Bluff in April with his young family.
Sweeney said Heide "has given us his blessing" and he and Stebbins will offer jobs to some Charlie's employees. Heide is planning a final carryout fish fry from the restaurant this Friday.
"It's definitely going to be much more contemporary, and slightly more relaxed at the same time," Sweeney said about Good Co., which will serve "boutique wines," craft cocktails, and a "who's who" of tap beer.
Sweeney said Good Co. will support the Oregon community in ways such as funding the public library and buying uniforms for local sports teams. He also plans to petition the village to adopt something like Madison's Streatery program, and extend outdoor dining into the town square.
"We think activating that little square could be a real gem here in Oregon," he said.
He said they'd also like to bring additional farmers' markets to the town square on weekends to supplement Oregon's Tuesday market in the hardware store parking lot.
The partners plan to use Charlie's downstairs speakeasy space for private dinners and parties, wine tasting classes, and weekend overflow.
Renovations to the historical property at 113 S. Main St., which Sweeney said was built in the mid-1800s, will start next month after the men get their bank loan approved. "The bones of the building are just excellent," he said. "This is a really nice canvas to work with."
He said he and Stebbins are "keeping our eye on COVID." They'll provide ample space indoors and follow the county's health and safety protocols, he said.
The name Good Co. or Good Company, fits a town like Oregon, where Sweeney said people "respect each other's differences."
"We liked the idea of being among good company, no matter where you fall in terms of economics, politics, religion, you name it," he said.
He and Stebbins have their eye on the recently-closed Freddy Valentine's Public House in Spring Green for their second Good Co., and Sweeney said they'd like to open four or five of the restaurants in surrounding communities.
10 Madison restaurants with enhanced outdoor seating thanks to city's Streatery program
Outdoor seating has been a lifeline this summer for some restaurants lucky enough to have it, but it comes with challenges, and worse, an approaching end date with colder weather on the way.
About 87 restaurant and bar owners are taking advantage of the city's "Streatery" program, modeled after efforts around the world to help restaurants during COVID-19 restrictions by helping them increase their outdoor dining areas by extending into streets, parking spaces, parking lots and alleys. Twenty-six other applications are pending in Madison.
The efforts are in response to public heath data that suggests that al fresco dining is a safer option than eating indoors in restaurants. Or as Chicago Tribune columnist Mary Schmich put it, "a restaurant patio is a calculated risk."
Here are 10 Madison restaurants and bars taking part in Streatery.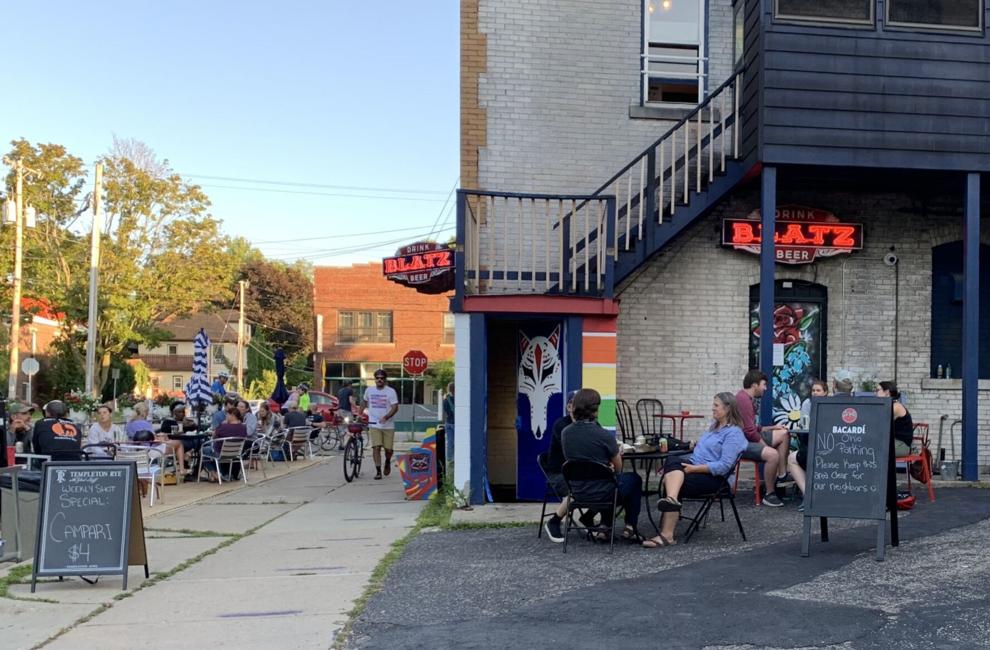 Ohio Tavern
The Ohio Tavern has seating for 22 outside the bar at 224 Ohio Ave. Under the city's Streatery program, it was able to extend its outdoor seat…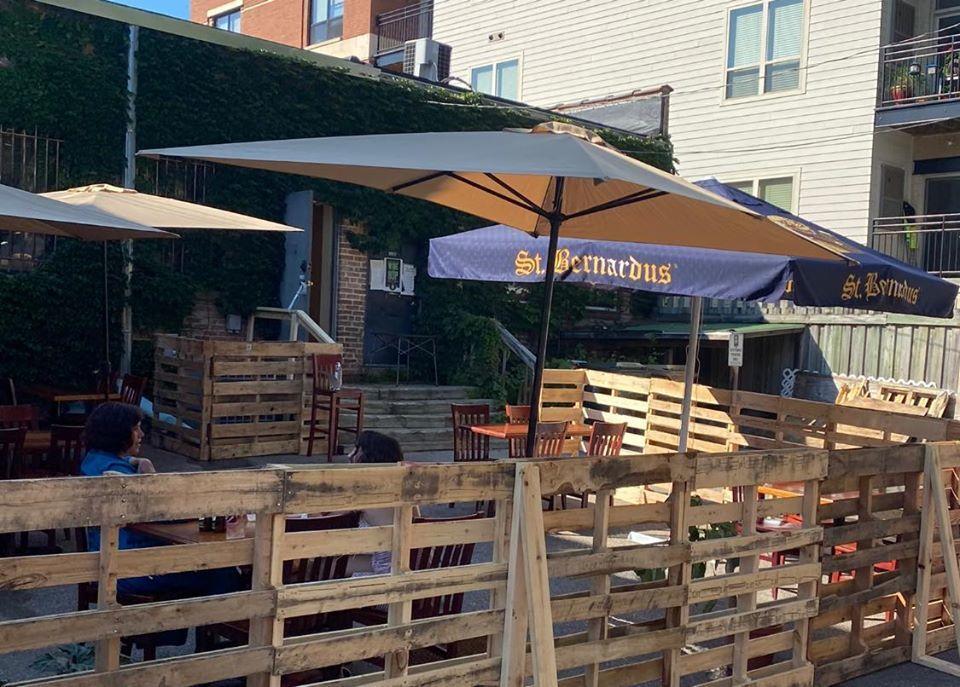 Brasserie V
Brasserie V, 1923 Monroe St., has had its outdoor seating since late July with four tables on the sidewalk in front, and six tables in back. T…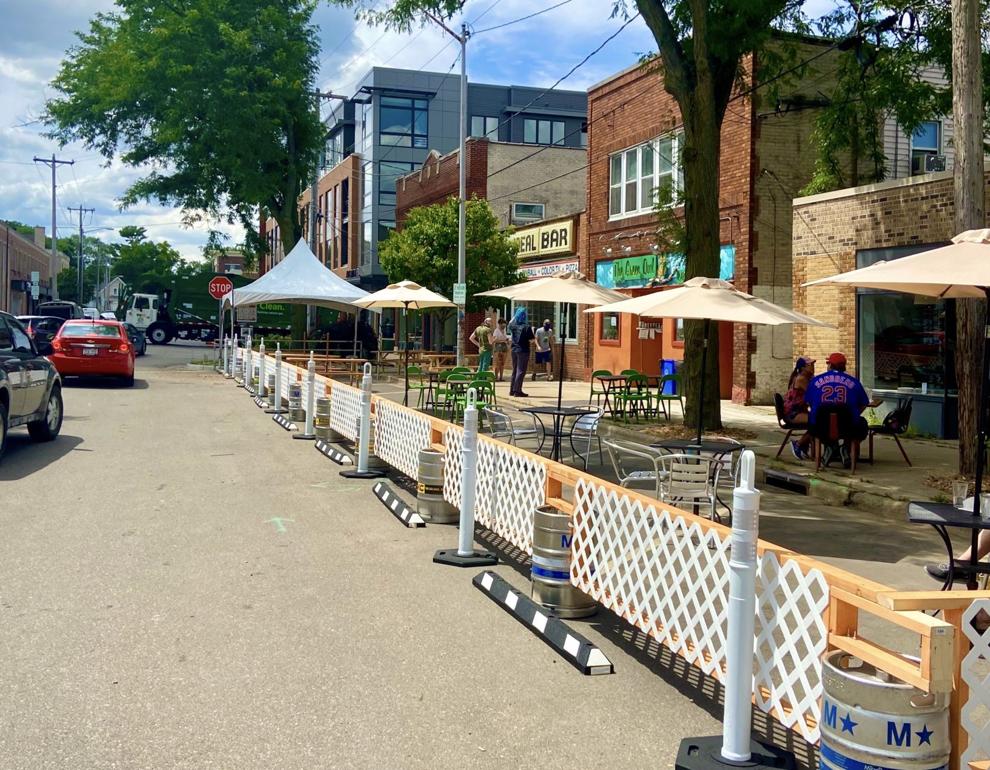 Alchemy Cafe, Ideal Bar and Green Owl
On the 1900 block of Atwood Avenue a Streatery cafe zone uses beer barrels and lattice to create patio seating extending into parking spots wi…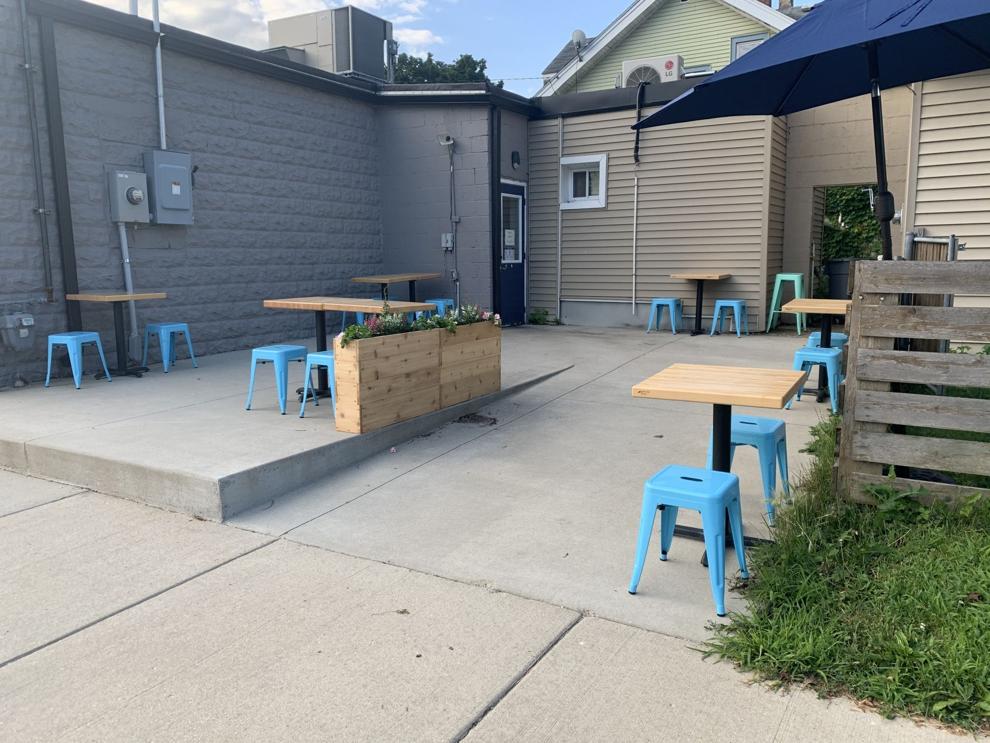 Ogden's North Street Diner
Ogden's North Street Diner, 560 North St., has six tables seating as many as 16 people behind the restaurant, which serves breakfast and lunch…
Canteen
Canteen, 111 S. Hamilton St., has 23 tables which can seat 54 people. Customers order at a pick-up window on the Carroll Street side. Canteen …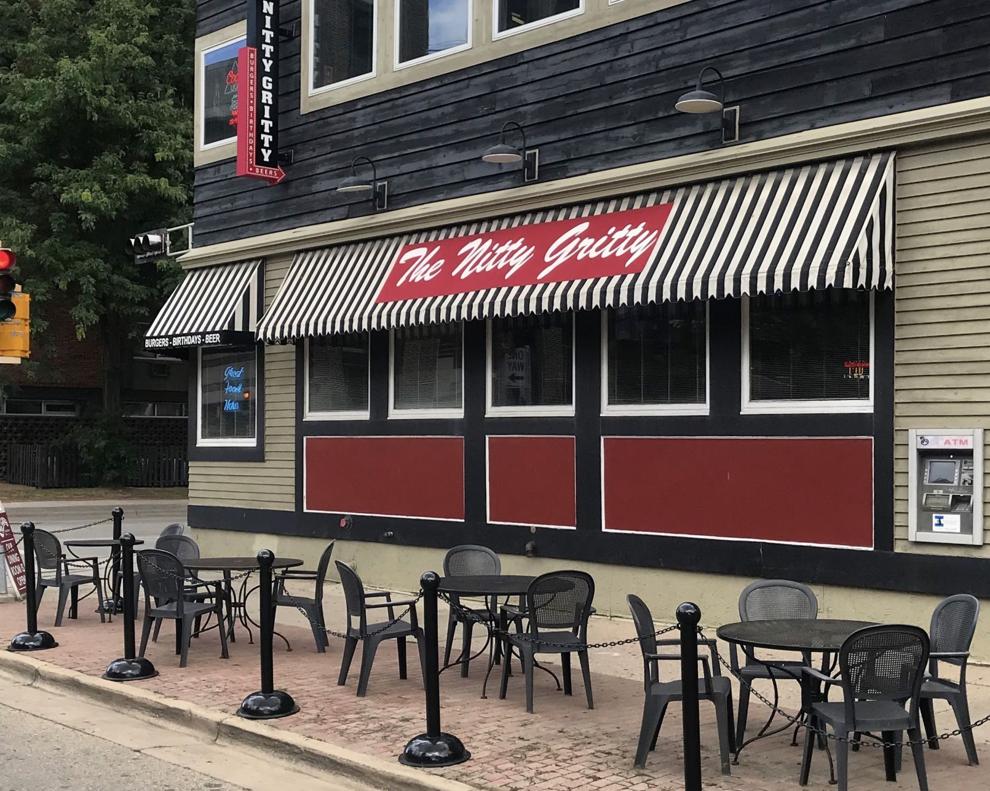 Nitty Gritty
"Madison's Official Birthday Place," the Nitty Gritty, 223 N. Frances St., has added six tables on the Frances Street side of the building tha…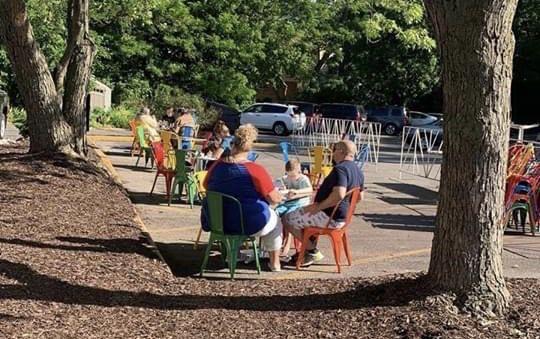 Original Pancake House
Original Pancake House, 5518 University Ave., is using six of its parking spaces for outdoor seating. Its 13 outdoor tables are now covered wi…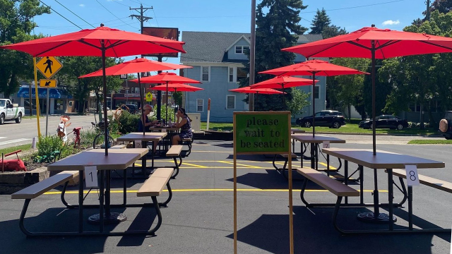 Daisy Cafe & Cupcakery
The owners of Daisy Cafe & Cupcakery, 2827 Atwood Ave., spent $17,000 repaving their parking lot, and $3,000 on outdoor furniture, and can…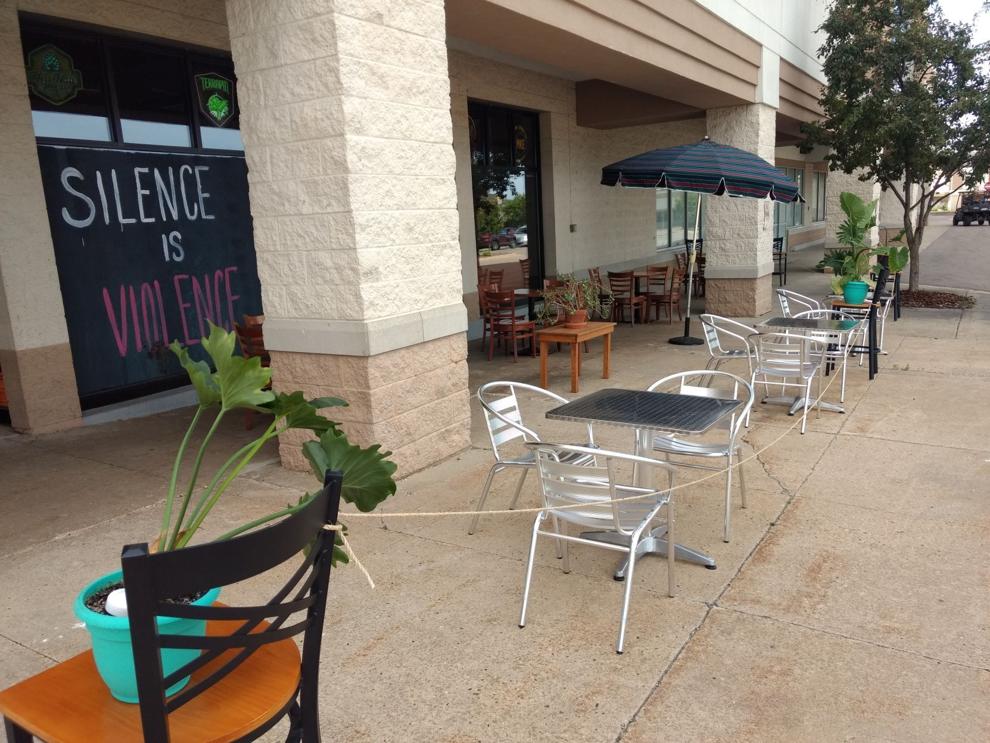 Bierock
Bierock, 2911 N. Sherman Ave., has been using sidewalk space in the Northside TownCenter for outdoor dining under the Streatery program. The p…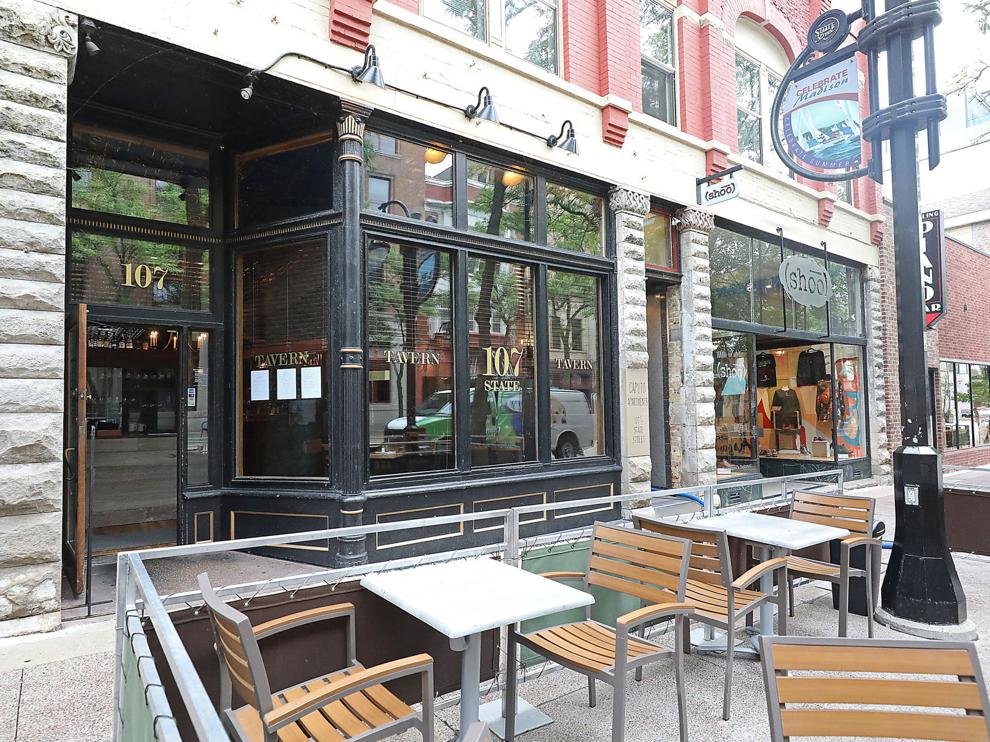 107 State
107 State is on the top block of State Street in what was formerly Capital Tap Haus, Wisconsin Brewing Tap Haus, and briefly Freiburg Tap Haus…