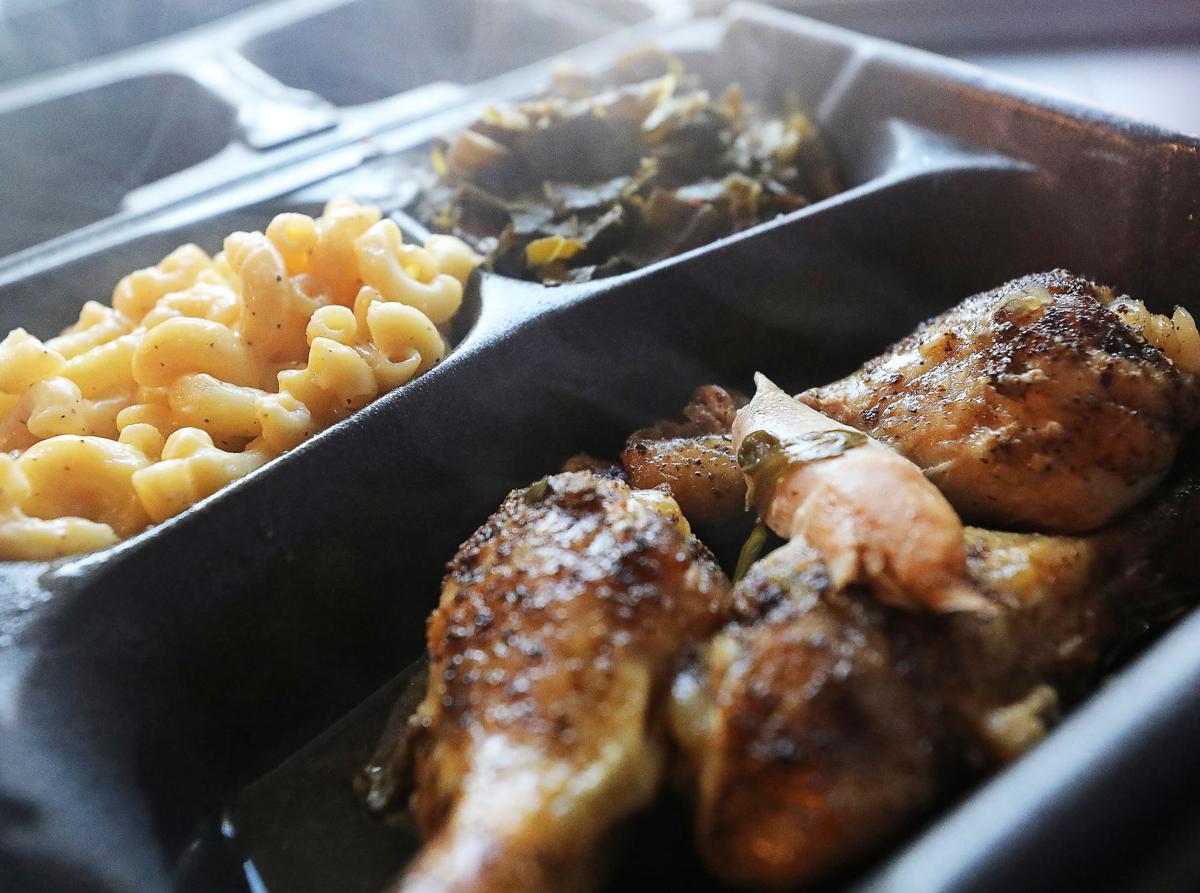 Marissa Marie Holmes gets to her Monroe Street restaurant, Marie's Soul Food, at 7 a.m. Thursday through Sunday to start cooking for the day.
The restaurant is closed the other days of the week because she runs the restaurant with a small staff, just her mother and her 22-year-old daughter, who's a student at Madison College.
Holmes said Marie's, 1637 Monroe St., was better prepared for the pandemic because, since she opened it in July 2019, it has been takeout only. She did curbside carryout last year under COVID-19 restrictions and never stopped.
Customers no longer come inside to pick up food.
"I feel like business was actually a lot better during the pandemic and it could have very well been because it was just curbside only," Holmes said.
She, her mother and daughter followed COVID-19 safety precautions, and wore masks and gloves, "just making sure everybody out there is safe because it was a real difficult time for all of us," she said.
"It's still floating around. So we just wanted to make sure that we were safe and kept our friends safe as well," said Holmes, who refers to her customers as "friends."
Holmes, 41, knows COVID-19 intimately. In early October, she, her mother and her daughter all got it, and she closed the restaurant for a month to be extra cautious.
"I'm terrified of COVID," Holmes said, adding that some people don't take it as seriously as they should.
One of the telltale signs of the virus is that people lose their sense of smell and taste, which Holmes said happened to her a few days after she tested positive. "It wasn't something that happened right away, but it did linger on for a little while," she said.
Holmes said her taste is back, but her sense of smell comes and goes, which can be hard for a cook.
"I just made sure to stay consistent with what I did as far as seasoning," Holmes said. "And I think I did pretty good without over-seasoning or under-seasoning things. I was kind of nervous about that, but it's worked out."
She said she's not sure how she got exposed to the virus and said she, her mom and daughter had mild symptoms.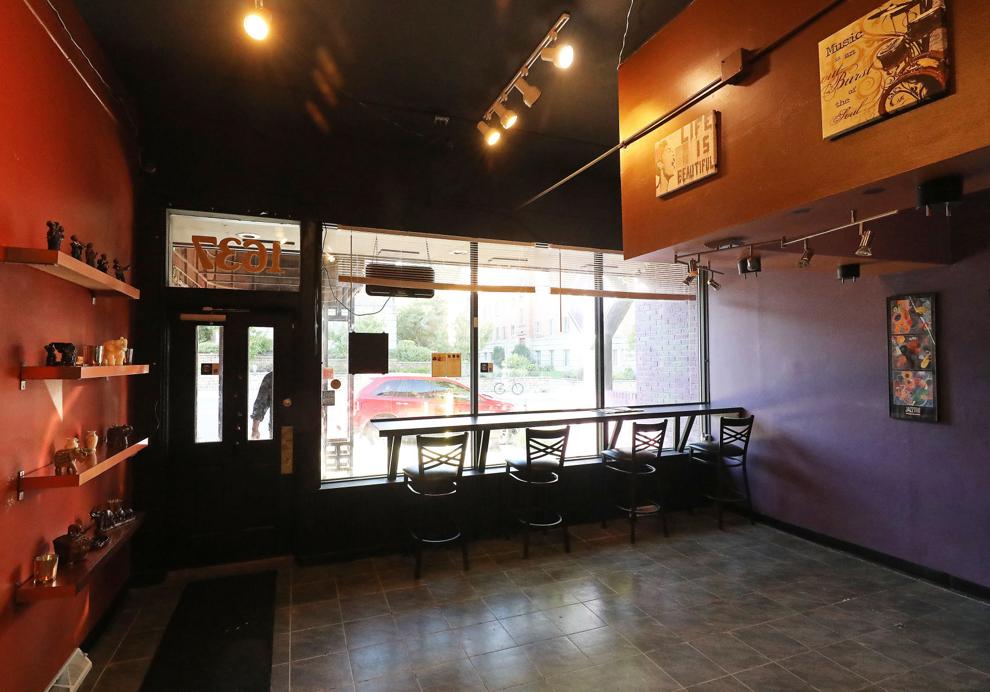 Holmes didn't reopen after her quarantine until all three of them had negative tests. She no longer takes cash due to COVID-19. Customers order by phone and pay with credit or debit cards.
She's working on an online ordering system, but worries it will give her less control over how many orders come in at once.
With just the three of them and no one in the kitchen continuously cooking, Holmes said she has to predict how much business she will get each day.
Holmes, who left her job as an IT specialist at TDS five months after she opened the restaurant, said she's trying to find a way to limit the number of online orders she can take per day so she isn't overwhelmed.
She's also not planning to increase the number of days she's open. "Just to protect my mental health," Holmes said. "Whatever we have going on out in the world, if it ever dies down or clears up, until I feel comfortable enough to hire people, I'm going to stick with the days that I have."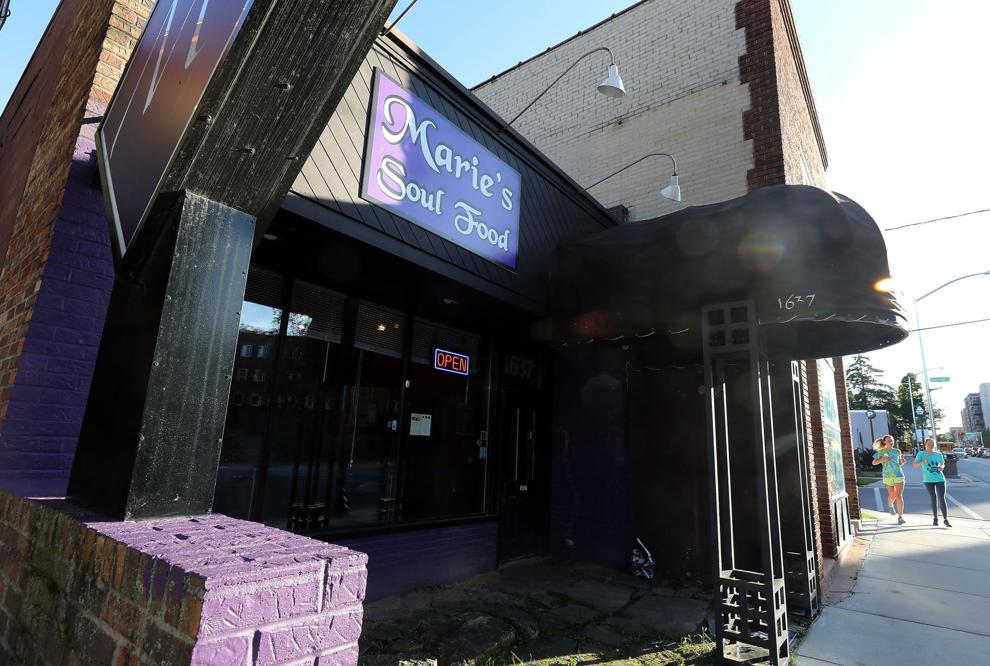 Holmes did add an hour to the start and end times of each day and is now open Thursday through Saturday 1 to 8 p.m., and Sunday 1 to 7 p.m.
She took ham and spaghetti off her original menu, but still offers baked and fried chicken, pork ribs, and sides like collard greens, dressing, sweet potatoes and baked mac and cheese.
Thursday, she started offering dessert, a caramel cake, but said she might not have it every day. "It's extremely time-consuming," she said. "I'm not a baker by any means, but I'm trying out different recipes so that I can at least attempt to bring something different as regularly as I can."
Holmes said she still wants to incorporate delivery. She used Grubhub for two weeks, but called its fees outrageous. "Luckily I have loyal friends that don't mind coming for pickups."
Marie's Soul Food, with 53 reviews on Facebook, has a 4.9/5 rating, which Holmes said makes her feel good.
She said she treats people the way she wants to be treated when she goes to a restaurant. She does everything by hand and doesn't cut corners, she said. "And I make sure that everything is fresh and I stay consistent with what I do."
Her "friends" appreciate that, she said. "A lot of people say that it tastes like home."