After five years in Waunakee and declining profits, Lucky's Bar and Grille has closed.
The Waunakee location, 1008 Quinn Dr., closed after business Sunday, and employees were told Monday morning, said Rod Ripley, majority owner of the three area Lucky's.
Lucky's 1313 Brew Pub on Regent Street and Lucky's On the Lake in Lodi will remain open.
Ripley used to live in Waunakee, and when he built Lucky's On the Lake, he moved out to Lake Wisconsin. Then, when he opened the most recent location, at 1313 Regent St., he bought a small house nearby. Ripley finds himself in Madison and Lodi more because it's where he lives.
"Waunakee was a place I didn't go as much, and I think over the last couple of years we struggled with our ability to find the proper management and on-site staff," he said. "Part of it is not being around."
Some of his investors wanted him to stick it out in Waunakee because there's a lot of growth in that community, but others who didn't have ties to Waunakee, only saw the lack of profits, Ripley said.
You have free articles remaining.
Register for more free articles
Stay logged in to skip the surveys
"We had two camps and we needed to see some concrete results this year, and instead of going in a positive direction, we went a little bit in a negative direction," he said.
His investor group owns the building and is looking for someone to buy it or buy the business. Ripley said they are talking to a couple interested parties, but don't have anything lined up yet.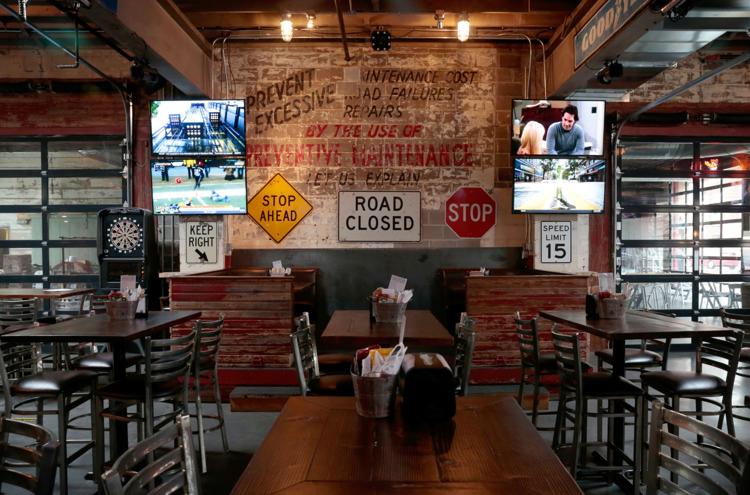 Lucky's 1313 Brew Pub, which opened just over a year ago, is having a second great fall with the Badgers football season bringing in big crowds. Ripley is also pleased with that location's craft beer and banquet business, as well as its new general manager.
Summer was slow, but Ripley is hoping to get at least one volleyball court approved by next year.