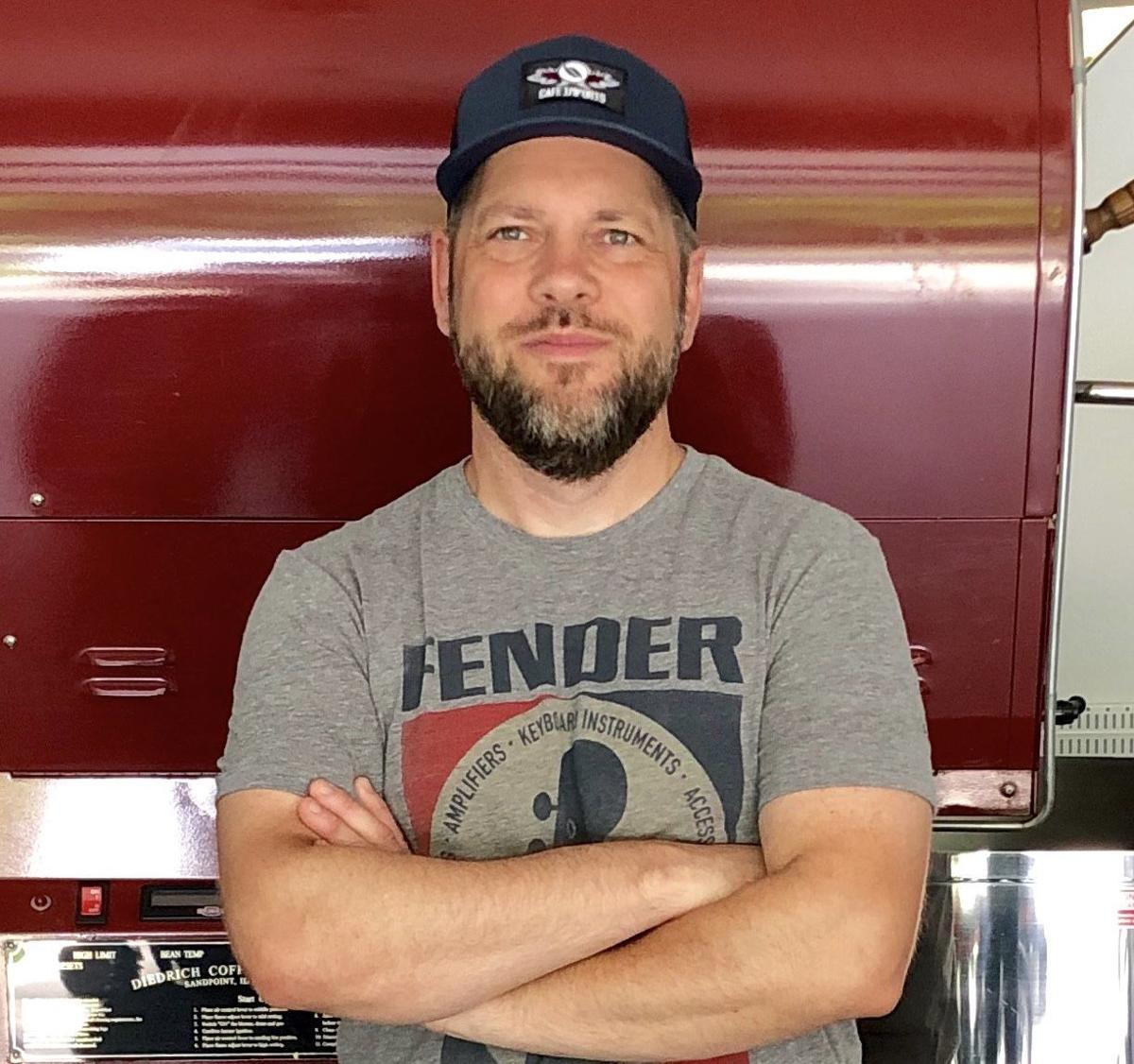 Richard Wirsta, who is opening Ledger Coffee Roasters in the revitalized Garver Feed Mill this fall, was a home roaster who developed such a passion for roasting coffee, he left a 25-year career in corporate finance in May to open his own shop.
"I started just ordering coffee, green coffee, online and experimenting with different regions," Wirsta said. "Then, I kind of got a little bit more serious about this being a potential future career."
He began visiting an experienced roaster in Iowa, who has been acting as a consultant. Wirsta bought the same machine, and for the past year and a half has been learning about the roasting process, coffee profiles and attributes, and "sensory analysis."
Wirsta, 47, has continued roasting at home and consuming every possible YouTube video and article on coffee roasting.
Even though Ledger is a new business, he felt the Garver spot "could truly be that flagship location." He's been preparing for the career change for about three years and was attracted to the excitement surrounding the renovated Garver Feed Mill, off Fair Oaks Avenue, on Madison's East Side.
The location, behind Olbrich Gardens, is going to drive foot traffic and become an interesting customer experience, Wirsta said.
Garver will be a gem, not only for Madison, he said, but for the state. "It was just something that felt natural."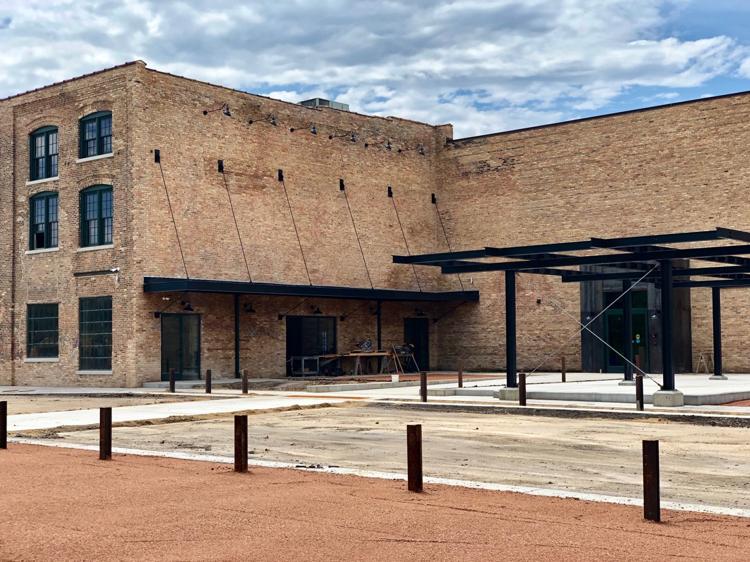 Bryant Moroder, project manager for the developer, Baum Revision, of Chicago, said that Garver will be home to 11 independently-owned, local businesses that specialize in food production, health and wellness, and hospitality.
Other food-related tenants include Underground Catering, Ian's Pizza, Surya Cafe, Calliope Ice Cream, Sitka Salmon Shares and NessAlla Kombucha.
Wirsta said he's finalizing some of the building plans, and intends to open by the time Garver has its grand opening in mid- to late September.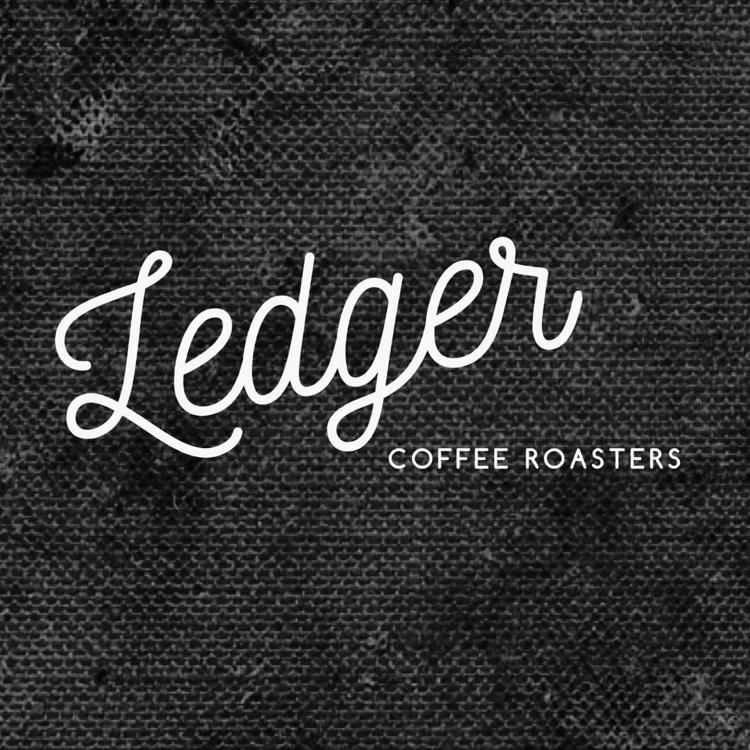 You have free articles remaining.
Tenants are on different timelines with building their spaces, Moroder said. The first businesses will start operating in late July. He expects openings to continue through the end of September.
Moroder said he appreciates Wirsta's commitment to the craft of high-quality coffee roasting, and also his interest in collaborating with other tenants and offering classes and educational opportunities.
"(His) approach to working in this unique space is a critical part of what we're looking for in tenants," Moroder said.
Ian's Pizza, Sitka Salmon (no retail) and Briar Loft, a floral business, are expected to open this month.
NessAlla is already producing at Garver, but doesn't offer retail. However, its kombucha will be on tap at Ian's Pizza. Other businesses at Garver are Perennial Yoga, Kosa (which will offer cooking classes) and Twig & Olive Photography.
Because Garver has so many "amazing food vendors," Wirsta said, citing Ian's for one, he's not going to be serving food, except for the standard coffee shop pastries.
With Ledger, he said he was going for a name that "sort of felt like it had always been here," a brand that didn't seem new.
Wirsta likes Ledger because it sounds like it has some history behind it. His wife, Robin, came up with the name, and he liked it because it has some connection to his prior life in finance, without being too kitschy, he said.
Wirsta, who's Canadian, said Madison feels like home. "It feels like a Canadian city. It just has that Midwest kindness and that common courtesy about it. And I just want to be a business that reflects that."
It's important that Ledger supports the community and pays a proper wage, he said. "It's actually looking out for people first, not dollars first."
Wirsta and his wife moved to Madison from Toronto eight years ago. They'd lived in Toronto for the previous eight years.
East Madison is similar to North Edmonton, Alberta, where Wirsta grew up, he said. "It just has a very, very similar feel. Like it has all the potential in the world and it's truly starting to be realized."
Wirsta is particularly excited about the energy surrounding the Garver project. "I think people are so happy and relieved that we didn't lose this beautiful building, and I just want to be a part of that. I just want to be someone that does it right."