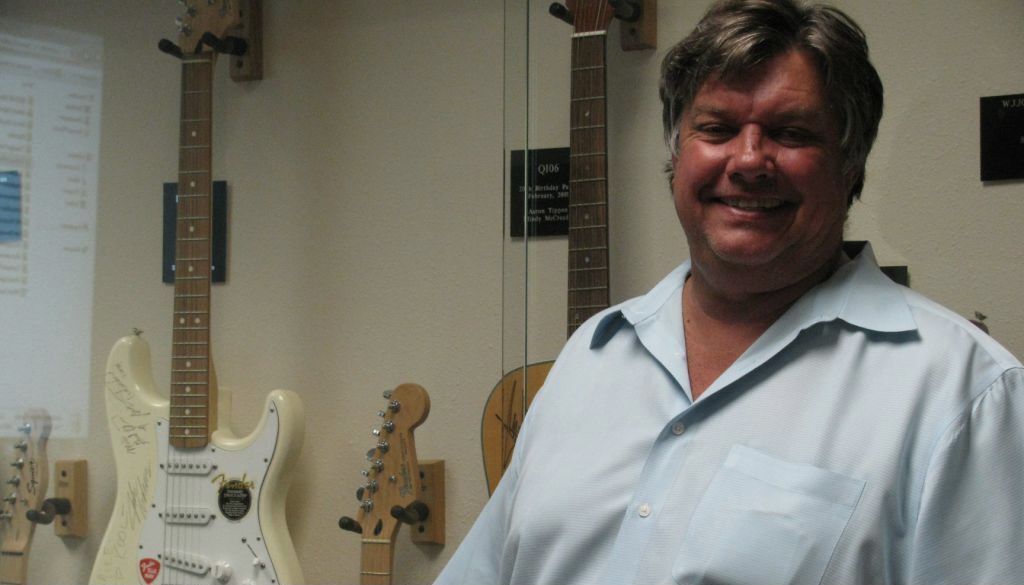 Mike Liautaud, who founded Big Mike's Super Subs, now Milio's Sandwiches, in Downtown Madison in 1989, died Nov. 5 at age 61.
"He was larger than life," said Gerard Helminski, Milio's president, who worked with Liautaud for 32 years. "He was my best friend forever."
Helminski said Liautaud (pronounced LEE-ah-toe), who sold Milio's about a year ago and retired, died after a brief illness. 
"He was really quite a guy, incredibly generous. He provided a lot for the people who worked for him," Helminski said. "Over the years, it's been well known that he was very generous with various organizations, including the UW Children's Hospital and the Boys and Girls Clubs of Dane County."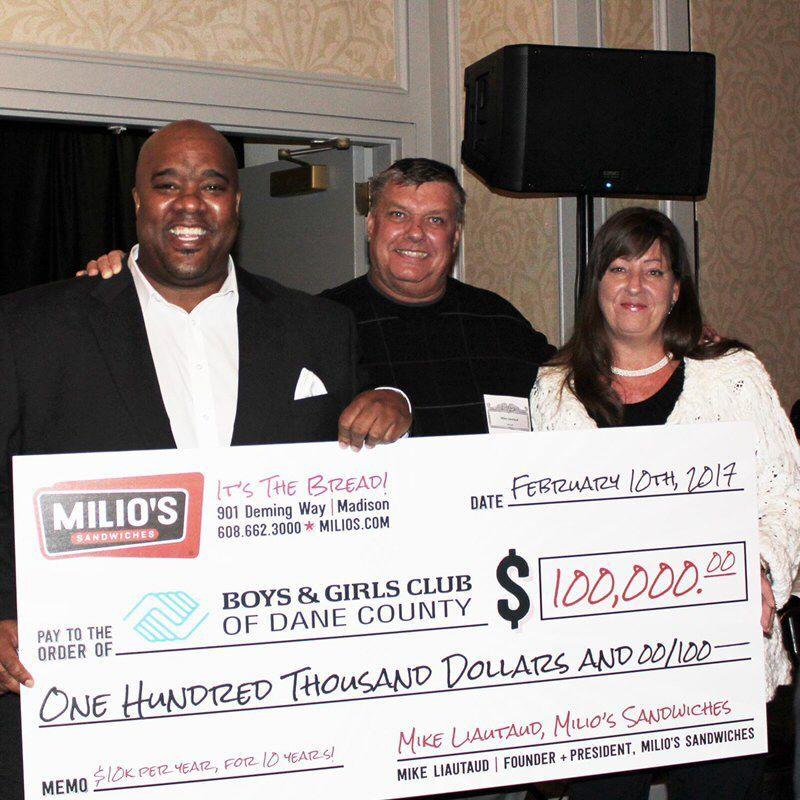 Michael Johnson, CEO of the Boys and Girls Clubs of Dane County, was shocked to learn of Liautaud's death.
He said he has pictures of the two of them over the past six or seven years delivering Christmas gifts and Thanksgiving meals to families.
"He was always somebody who was just very, very energetic, very thoughtful," Johnson said. "He always wanted to help people in the community."
Johnson said a big Milio's banner hangs in front of all Boys and Girls Clubs buildings. "We pay tribute because of him and his support for kids."
Liautaud started a Christmas campaign to make sure children had a happy holiday, Johnson said, adding that in 2017 Liautaud made a 10-year commitment of $10,000 each year to help feed kids.
Helminski said Liautaud threw epic Christmas parties for employees. "It wasn't out of the norm for $100 bills to just be distributed out at a Christmas party or even at store visits in the tip jar."
The youngest of Liautaud's three children, Julie Liautaud, 19, posted a tribute to her father on Instagram that called him a one-of-a-kind soul.
She said she and other family members were with him in his last moments. "And I can't be thankful enough for that," she wrote.
Julie called her father "the strongest man I've ever known," adding that he taught her incredible life lessons nobody else could.
"You could be having the worst day in the world and he somehow found a way to make you smile," she said.
Julie mentioned her father's love of fishing and hunting and said he had the most positive outlook on life and "always knew what to say in the moment."
Liautaud was born and raised in Arlington Heights, Illinois. In a 2014 Wisconsin State Journal story he said he attended Eastern Illinois University but left "six hours short of a degree," to open a couple of hot dog stands in Chicago.
It didn't go well, he said. He had trouble supervising his staff as a young owner, but didn't let that experience hold him back. "My whole life, I knew I was going to be in the food business," he said. "I was just attracted to it. I'm not the most brilliant guy, but food made sense to me."
In 2014, the Milio's chain employed about 400 people and had about 50 sandwich shops in Wisconsin, Minnesota, Iowa and Nebraska, including 22 in Dane County.
Helminski said there were 19 stores when Liautaud sold the business to a group of seven partners last year, and there are 19 stores now, seven of them franchises. He wouldn't comment about the loss of stores. Milio's has about 200 employees, he said.
Liautaud changed the company's name to Milio's in 2005 due to licensing franchise sales. He said he couldn't own the name Big Mike's through trademarking because it was too common. Milio's was partially a combination of Liautaud's first and last names.
In 2006, Liautaud told Franchise Times that the owner of the Jimmy John's sandwich chain, Jimmy John Liautaud, was his first cousin. Jimmy John started his business in 1983.
"We were best buddies at that time," he told the publication. "The game plan was for me to come up to Madison, and we'd be in business together. But that didn't materialize. So I started Big Mike's in 1989."
Kevin Schippers, founder of Erbert's & Gerbert's subs, is also a cousin, he said.
Helminski said 90% of Milio's managers grew up with Liautaud. "He had a great deal of care and love for anyone that was around him."
Anybody who worked with him would say they didn't "so much work for him, they worked with him," he said.
Liautaud and his wife, Kathleen, raised their family in Verona and retired to La Valle, 75 miles northwest of Madison.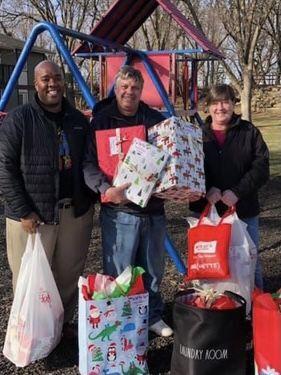 Helminski called Liautaud a legend in the Madison music scene, and a major sponsor of the Madison Blues Festival, which was held from 1998 until 2005.
A 2009 story in the State Journal said the conference room at Milio's headquarters resembled a wing of the Rock 'n' Roll Hall of Fame with autographed posters and pictures, including ones from B.B. King, ZZ Top, Harry Connick, Jr. and Merle Haggard.
More than a dozen signed guitars, including one from the Rolling Stones, filled a display case.
Beginning in the early '90s, Liautaud would work with local music promoters, providing sandwiches to crew members working late after a show. In return, he'd get autographs from the musicians. He also bought guitars for performers to sign.
"It's not pizza or Chinese food, which is typically what (the roadies) would get," Liautaud said. "In the early '90s before the sandwich explosion happened, it was a healthy alternative for these guys."
When the Rolling Stones played Camp Randall Stadium in 1994, Liautaud supplied $5,000 worth of food to dozens of workers setting up and tearing down the stage, a job that took three days. That led to getting a guitar autographed by Mick Jagger, Keith Richards, Ron Wood and Charlie Watts.
A visitation will be held at Farber Funeral Home, 2000 Viking Drive, in Reedsburg from 4 p.m. to 8 p.m. on Nov. 17. Mass will be held at 11 a.m. Nov. 18 with visitation at 10 a.m. at Holy Family Catholic Church, 310 Bluff Street in La Valle.