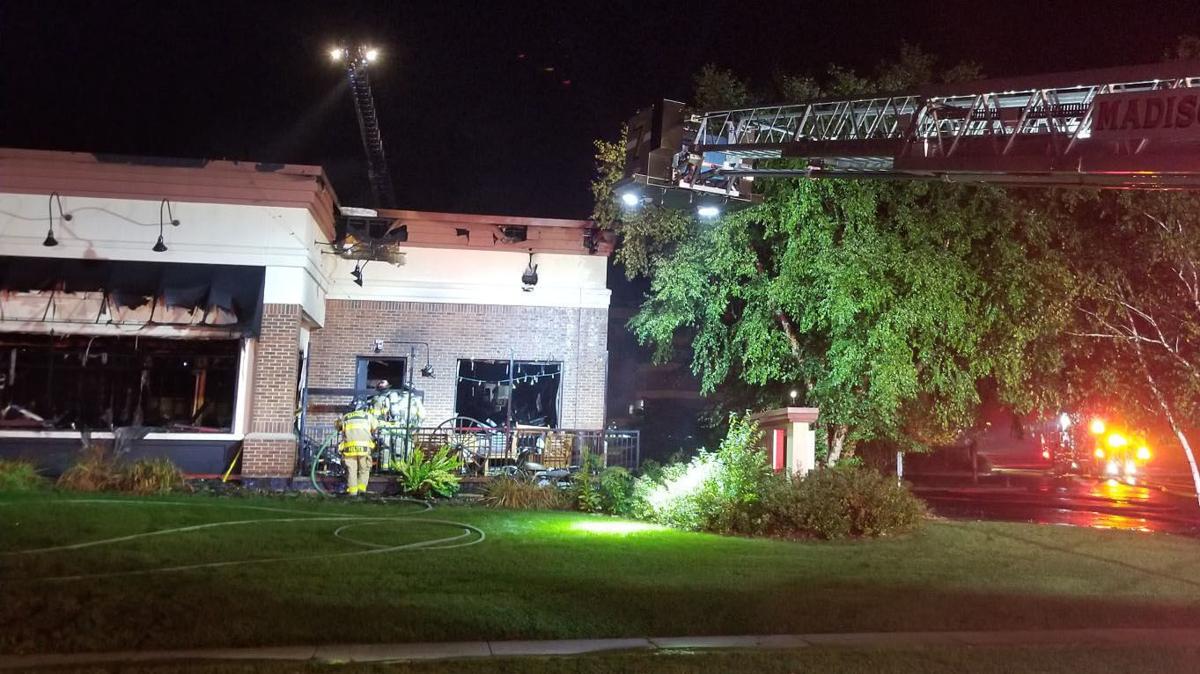 A fire that destroyed Cowboy Jack's restaurant on the Far West Side last month and caused $2.8 million in damage, is still under investigation, a Madison Fire Department spokeswoman said Monday.
"Investigators are waiting to review some additional security footage before drawing a final conclusion," department spokeswoman Cynthia Schuster said. "That footage exists on a damaged hard drive but it's in the process of being retrieved."
Schuster said she will check with investigators Monday about the release of footage.
Multiple agencies are involved in the investigation, including the Fire Department and Madison Police Department, she said.
You have free articles remaining.
Owner Prince Singh hasn't responded to messages from the Wisconsin State Journal since the fire.
Firefighters were called to the restaurant, 1262 John Q. Hammons Drive, just before 3:30 a.m. Sept. 18, and found heavy fire and smoke coming from the building, according to an incident report.
It took firefighters about an hour to contain the fire, the report said. There were no injuries.
The building, which was declared a total loss, had no automatic sprinkler system, Schuster said.
Singh opened his franchise of Cowboy Jack's, complete with mechanical bull, last October, in the former Sprecher's location.
Cowboy Jack's is a Minneapolis-based chain of country-themed restaurants and bars serving American food.