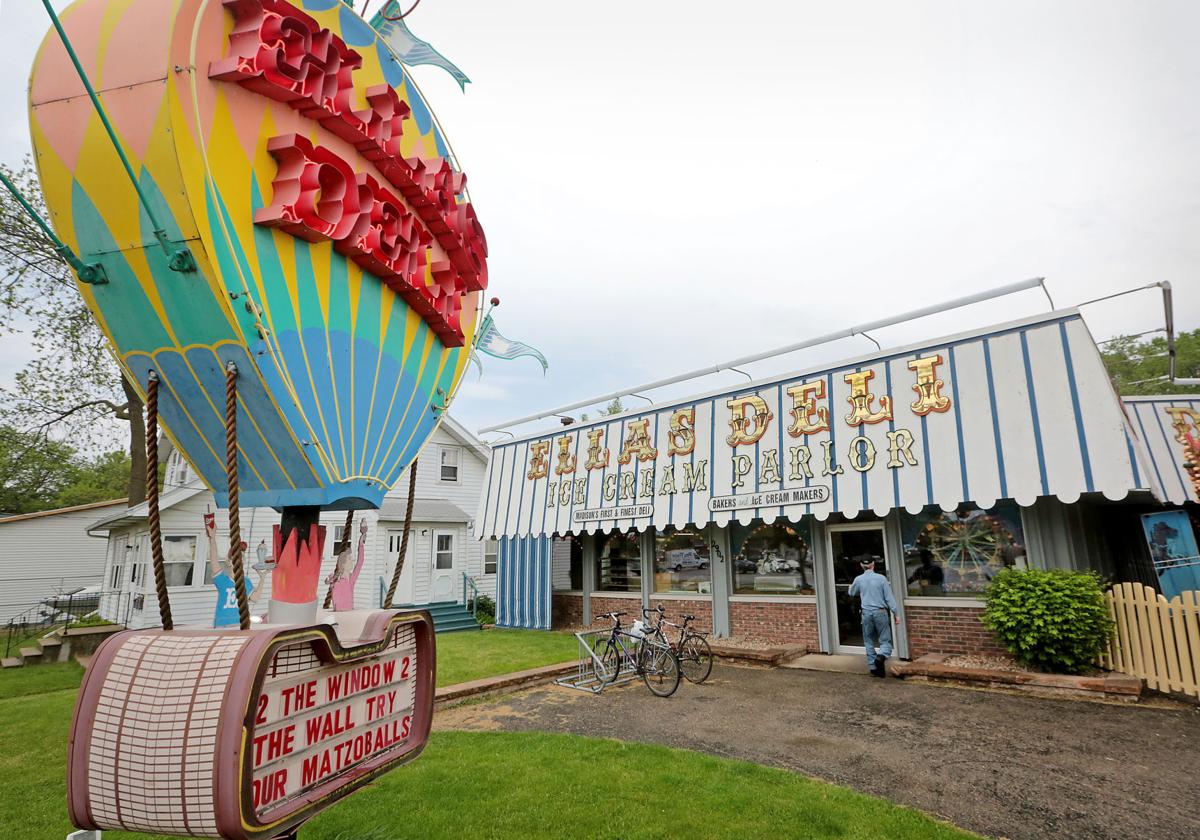 Madison's iconic, toy-filled deli is up for sale, and could be yours for $1.4 million.
The owners of Ella's Deli and Ice Cream Parlor, Ken and Judy Balkin, put the restaurant and its 5,500-square-foot property at 2902 E. Washington Ave. on the market this week, and their real estate agent said the couple's hope is to have it continue to operate as it has for 41 years.
"Ken is having a really hard time with this. This has been his lifelong business day in and day out, so it's been tough," said Katie West of Oakbrook Corp., which is handling the listing.
West hasn't had any showings of the property yet, but said the listing is generating buzz.
"A lot of people know it," said West, 38. "If you are from Madison, you know Ella's Deli. It's a historical landmark in Madison. It's a place where people have been going for generations. My parents brought me there and I take my kids there. It draws people from near and far."
The listing says the restaurant is on the market for the first time in 41 years and that its owners are ready to retire. The sale includes a three-unit rental property next door.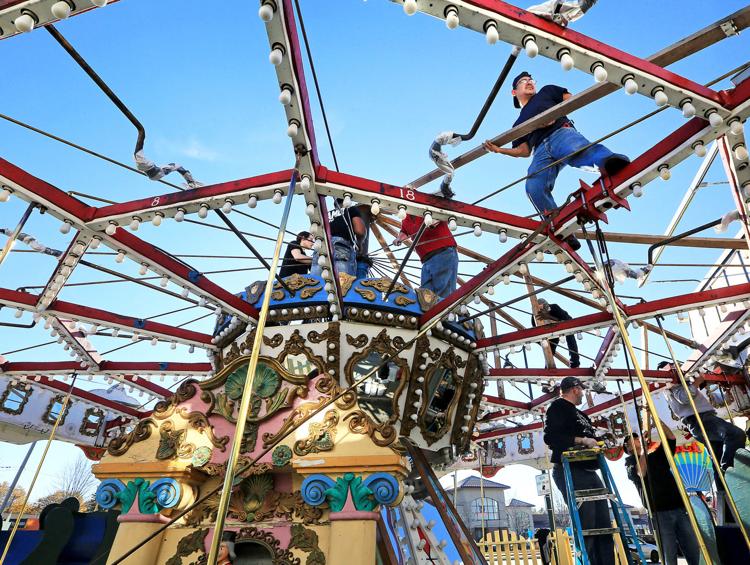 You have free articles remaining.
The famous carousel in front of Ella's was built in 1927, and needs upkeep each year to keep spinning.
"When we first got the carousel, it was a basket case, just a skeleton. It took a while, but we restored it," Ken Balkin said in a 2007 State Journal story. "When we open it up each year, it's a sign of spring and that the winter doldrums are over."
The Balkins didn't respond to messages Wednesday.
Inside, Ella's is a child's paradise, alive with colorful, whimsical, often antique toys — superheroes, jugglers, acrobats, clowns, wizards, planes, castles — and decor that move overhead on wires. The tables have glass tops revealing displays within.
Ken Balkin's parents ran Ella's Deli on State Street decades before the East Washington Avenue restaurant was established. The State Street location now houses Hawk's Bar and Grill.
Ella's 20-page menu is dominated by traditional Jewish deli items: corned beef, pastrami, tuna, chopped liver, tongue, blintzes. There are bagels, matzo ball soup, borscht, kugel and holishkes, which are sweet and sour cabbage rolls stuffed with beef and rice.
The restaurant is also known for the custard it makes onsite and the "Number One" dessert, invented by Ken Balkin's father, which is a slice of grilled pound cake topped with vanilla custard, hot fudge and whipped cream.
Ed Shinnick, president of the 42-member Madison Originals, a local chapter of Dine Originals, a nonprofit national trade organization for independent restaurants, called Ella's one of Madison's bedrock restaurants.
"It's been a long-term business, which is what Madison Originals is all about, what created the original restaurant scene," said Shinnick, a co-owner of Porta Bella and Paisans restaurants. "Ella's Deli was certainly part of that. That's what we are trying to promote, 'buy local.' "