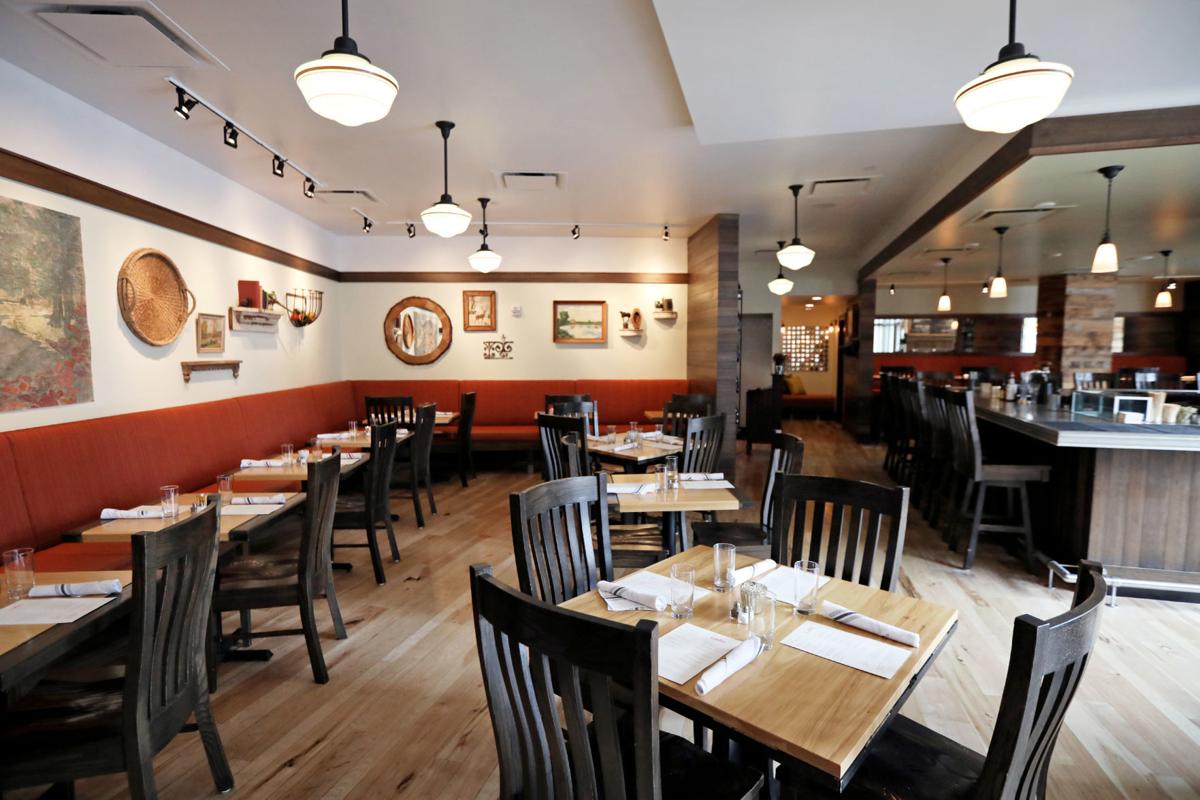 Besides ordering food by carryout and delivery, local restaurant owners say one big way customers can ensure the future of a favorite local establishment is by purchasing gift cards.
"The number one thing is to buy gift cards. Hands down," said Evan Dannells, the owner/chef of Cadre on University Avenue. "If people love a restaurant and want to make sure it makes it through this, a gift card is an amazing way to show support by investing in a future meal."
And some of Madison's bigger restaurants sell gift cards online.
Restrictions due to the global COVID-19 crisis have upended Madison's restaurant community, and bars and restaurants have been closed this week in an effort to promote social distancing — physical distancing, really — and to help stop the spread of the virus.
In the restaurant industry, margins are so tight that most restaurants can't survive a loss of business that could go on for months.
Some landlords are trying to be flexible, "but a lot of them are dependent on tenants to pay rent so they can make the mortgage payment. It's a domino effect," said Ken Kopp IV, who owns Lorraine's Cafe on Monroe Street, and just set up a way for customers to order and pay online from the restaurant's website.
Jose Luis "Pepe" Granados, a partner in Palette Bar & Grill and both Eno Vino restaurants, said he's grateful all three of his landlords have so far offered two months of free rent. He said many leases have a "force majeure" clause to protect tenants from unforeseeable circumstances. "And this qualifies for that."
Gov. Tony Evers on Tuesday ordered all bars and restaurants in the state to close and banned most gatherings of more than 10 people, as the number of positive COVID-19 cases in Wisconsin grew.
Low contact
To stay viable without dine-in service, many local restaurants, fine dining included, have pivoted to low-contact take-out and delivery. This way, they can at least keep some cooks and servers working, but they say they have no idea how long that can last.
As government officials at all levels scramble to put together aid packages, owners plead for quick action.
"Those of us in this industry need immediate financial help," said Tami Lax, owner of Harvest and part-owner of the Old Fashioned on Capitol Square, both of which have switched to delivery and curbside take-out. "We've bailed out Wall Street, time to take care of small business."
Tory Miller, chef/owner for L'Etoile, Graze and Estrellon, said offering carryout and delivery is obvious but not sustainable. "The service industry will need an actual bailout."
L'Etoile is selling comfort-food family meals "carry-out curbside." The meals feed three to five people for $50. Miller said he's taking a risk with pricing to make sure they sell. Customers can order wine for an additional cost.
Orders can be made online for this week and next week starting Monday. "These meals are literally keeping us afloat," Miller said.
Graze and Estrellon are offering carryout and delivery through the Madison-based service EatStreet, which has a free delivery offer in the city through Sunday.
Elsewhere
Tempest Oyster Bar on East Wilson Street will begin to-go orders and delivery Friday to "keep some normalcy," said owner Henry Doane.
The Globe, Ashim Malla's tiny Henry Street restaurant off State Street, is offering "grab n' go pay whatever you want" from noon to 3 p.m. starting Thursday. He said he's going to try it for a week.
Patrick DePula is doing take-out and delivery at both Salvatore's Tomato Pies locations with adjusted hours from 11 a.m. until 8 p.m. At the Sun Prairie location, customers who buy $100 in gift cards, get two 16-inch, one-topping pizzas as a thank you.
"We are also offering our community response pizza: A $12 16-inch, one-topping pie, for the duration of this emergency. No limits," he said.
DarkHorse, the new restaurant DePula recently opened with two partners on East Washington Avenue, is offering a four-course "take and bake" meal for four people for $45.
Starting Thursday, all four Great Dane Brewing Company locations will reopen for delivery and carryout with a limited menu. Customers can order
by EatStreet, by phone and online.
Public generosity
Elizabeth Garcia Hall, hospitality director for the local Food Fight restaurant group, which furloughed about 750 employees Monday and Tuesday, said Monty's Blue Plate Diner, Hubbard Avenue Diner and Bar Corallini found community support Tuesday night as some customers came to pick up take-out.
Miko Poke's business model is conducive to the current restrictions, she said, so it saw traffic throughout the day. "Other restaurants struggled to reach a handful of transactions."
"We are hoping the public will adjust quickly to the new method of providing service and that all of the numbers tick up as the weekend nears," Hall said.
She said a number of customers added gift cards to their orders. "Across the board yesterday, tips were generous. Getting that generosity to the employees is so important right now. The once-in-a-lifetime, jaw-dropping tips that come along will help people make it through."
EDITOR'S NOTE: This story has been updated to correctly reflect the statements of Granados and the protections of "force majeure."
Concerned about COVID-19?
Sign up now to get the most recent coronavirus headlines and other important local and national news sent to your email inbox daily.