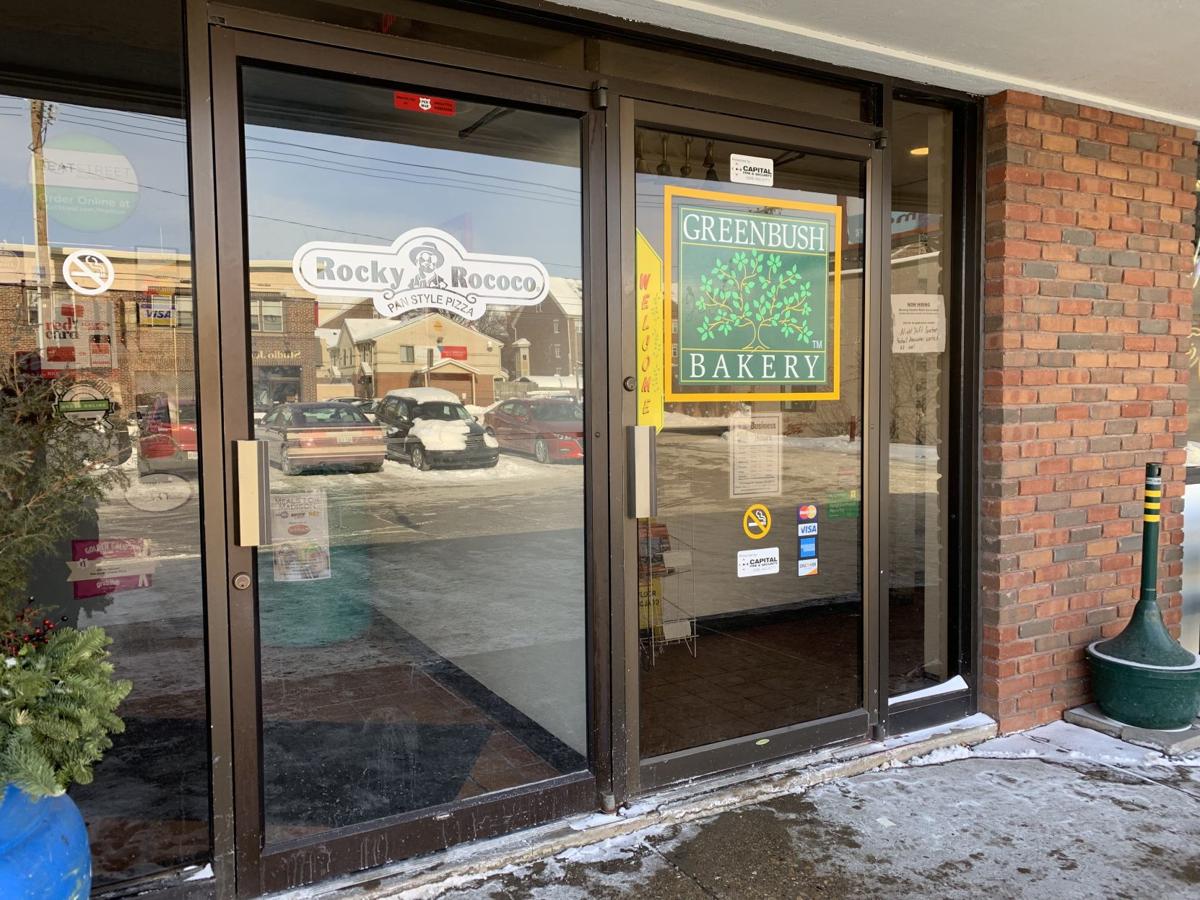 Greenbush Bakery is leaving its longtime home as the owner of the pizzeria next door plans to expand into the space with a combination bookstore, bar and restaurant.
Sam Brown, who runs the Rocky Rococo's at 1301 Regent St., in the same building with Greenbush, is modeling his new concept on two businesses he frequented in college in Washington, D.C.: Kramerbooks & Afterwords Cafe and Busboys and Poets, with seven locations in the D.C. area.
Meanwhile, lease negotiations between the bakery owners and their landlord broke down last year, leaving the bakery scrambling to find a new home for a doughnut shop that's become a local institution.
"It was just kind of a sticky situation," said Greenbush general manager Taylor Carlson, 26, about the relationship between his grandfather, who founded the bakery, and the building's landlord.
Carlson and his grandfather, Marv Miller, are moving the bakery at 1305 Regent St., to the Regent Apartments, a block down the street at 1402 Regent St., after a nearby Monroe Street location fell through.
"We're going to have a nice aroma on that corner of Regent Street across from the SCONNIEBAR," Miller said.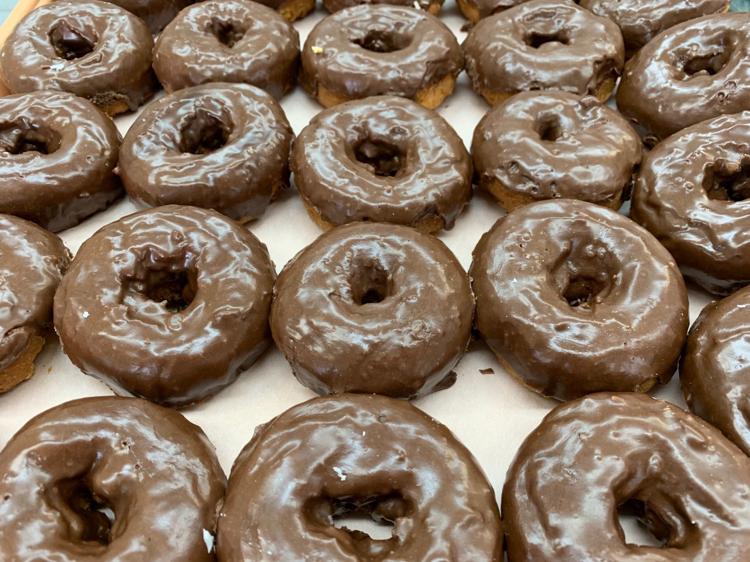 "We'll still have our same hours 'til midnight during the week and 3 in the morning on weekends, and taking care of people's needs -- doughnut needs, that is," he said.
In late 2017, when Roger Wilson, who owned the building housing Greenbush and Rocky's, first approached his family about renewing their lease, they didn't like the terms, Carlson said.
"The way it was written wasn't really favoring us at all," Carlson said. Then, by the time they were supposed to meet again to discuss it, Wilson was diagnosed with cancer. He died last September, before both parties could agree to a new lease.
Long history
Donna Wilson, who owns the building, said her late husband and his father built the building, and she ran Donuts Unlimited with her husband where Greenbush is now. Her father-in-law ran the diner, Dunk or Dine, next door.
"They'd been in the doughnut business for years and had run into some financial straits," Miller, 77, said. "And so basically we bought the thing on a fire sale. Gosh, we walked in there at age 54 and we just bought a job and knew nothing about the business."
That was 1996. Miller and his wife, Barbara, founded Greenbush and turned the shop into what Miller calls "Madison's little darling."
Miller, who no longer works the counter at the bakery, but who, with his wife, still owns the business, gives her a lot of credit. "Any other sane woman would have run out the door with her hair on fire."
Lisa Carlson, Taylor's mother and the Millers' daughter, works full time as a teacher in Madison, but works part time at the bakery on weekends and during the summer. Taylor's dad, Jeff, who retired from FedEx a year ago, does some deliveries, and has taken over a share of the Millers' business duties.
You have free articles remaining.
Eventually, ownership of the bakery will transition to Carlson, his mother, and his uncle Chris.
New location
Rocky Rococo opened next door in 1998, after closing its State Street location. Brown said in the more than 20 years that they've been neighbors, he and Miller have had disagreements, but always worked things out.
Donna Wilson said Miller didn't "jump on the bandwagon" when he had the chance of renewing his lease, and in the meantime, Brown showed interest in the space.
"I know Marv has been there a long time and I think he had a great business," Wilson said. "I heard he was looking for a new spot so I wish him well. I'm sure he'll do just great."
In 2017, Carlson, backed by his grandparents, opened a second Greenbush location at 5225 High Crossing Boulevard on the Far East Side. It has five tables, where on Regent, there's no room for seating. Carlson said the new location at the Regent Apartments will have two tables and some counter seating by the windows.
"We produce a product that's trans-fat free with high quality ingredients and our product tastes like no other," Miller said.
The new location will have street parking in front and spots in a parking lot behind the building. In 2016, CoffeeBytes was in the space for a short time. It was a Subway sandwich shop before that.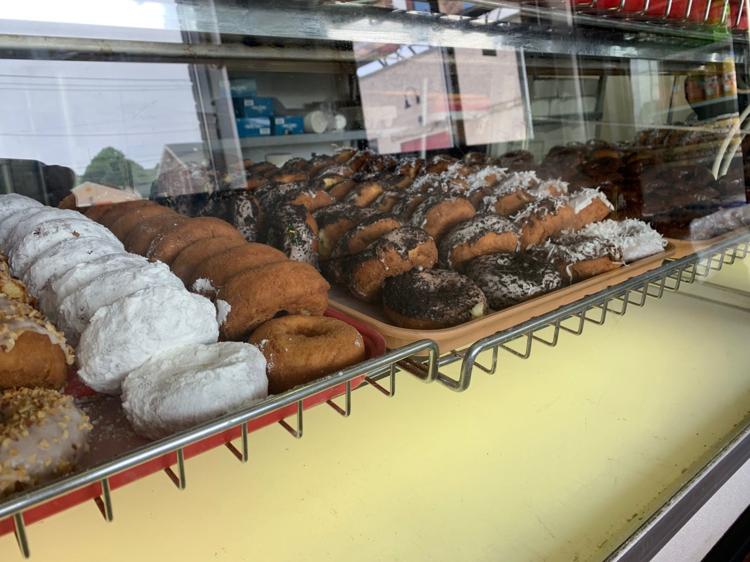 Miller called the new location "far superior" to the old space. "Gosh, the building's got 250 apartments in it. With two people in an apartment that's about 500 customers we'll have on any given basis."
The lease at the old place ends Aug. 31 and Brown intends to take over the space Sept. 1. Carlson plans to start at the new place the same day. Greenbush will continue where it is until then.
Building a bookstore/bar/cafe
Brown is tentatively calling his new business Leopold's, after his great grandfather. He's still crafting his food and drink menus and expects the renovation project to take at least seven months. Working with his architects and builders, he's looking to use every square inch of the space including the basement.
Rocky Rococo is celebrating its 45th anniversary this year. Sam's father, Roger Brown, who co-founded Rocky's, now operates seven Rocky's locations, five in Madison and two in La Crosse. Sam Brown has been general manager at the Regent Street location since 2011. He's also vice president of the company.
The combination bookstore-bar-restaurant "is such a wonderful concept because it gives you so many reasons to be there," Brown said, looking back on his college days in the nation's capital.
"It was a great destination for lunch. It was a great destination for afternoon coffee. It was a great destination to meet friends for happy hour. It was a great place to go for dinner, a great place to go for dessert."
Both Kramerbooks and Busboys and Poets are also open late, "and you could just spend a whole day also curled up reading a good book. I just loved that concept and I always wanted to bring a concept like that to Madison."