MOUNT HOREB — A sign in the front door of Schubert's diner and bakery says, "In a time when things keep changing every day, it sure is nice to have one place that stays the same."
But white paper covering the full-length front windows with the Driftless Social name and logo tells a different story.
Schubert's, which had been operating at 128 E. Main St., since 1984, in this town 20 miles west of Madison, is making way for a new restaurant.
Matt Schmock, 37, said he and his brother, Tim Schmock, 35, will give Driftless Social many of the same hallmarks of Smoky's Club, founded in 1953 by their grandparents, Leonard ("Smoky") and Janet Schmock. Leonard died in 2001 at 85; Janet this summer, at 94.
Schmock, who runs the iconic Madison supper club and steakhouse on University Avenue for his father and uncle, said his original thought was to make Driftless Social a supper club, but he doesn't want to give it that label.
"I want to be a few different things," he said. "I want to have supper club elements to it, steakhouse elements to it, and also be a nice neighborhood bar as well."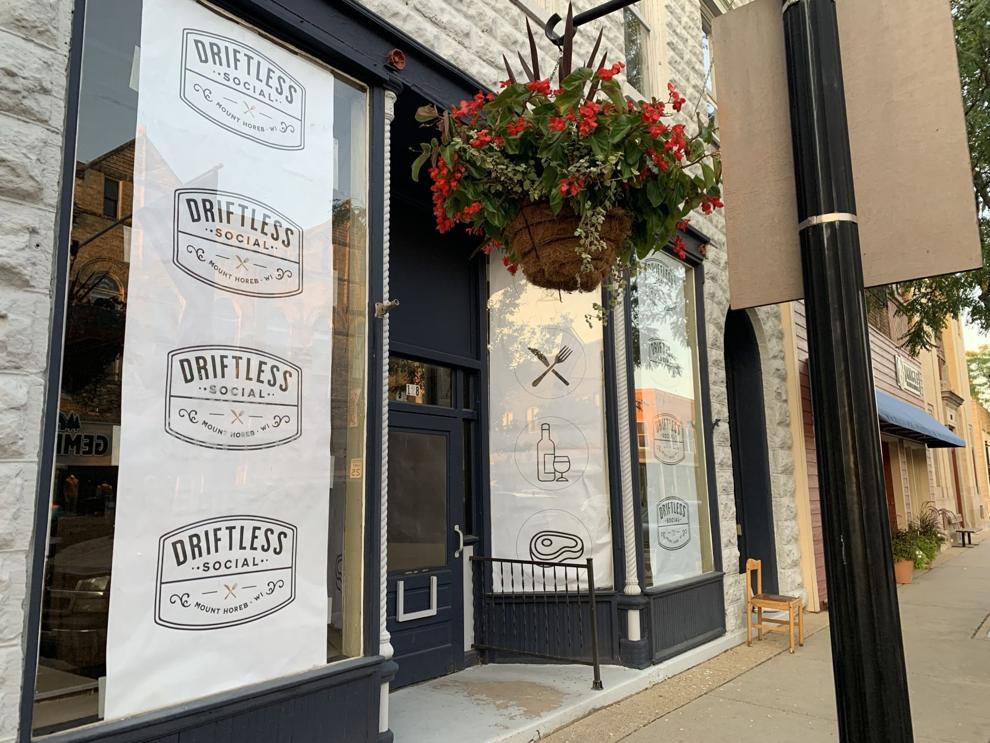 Schmock, taking a break from doing payroll in the office at Smoky's, said he's considering offering a relish tray on the menu "for a few bucks" because he sees how much waste comes with giving it out free, like they do at Smoky's.
"We just throw out so many veggies. It's sad," he said. "So, I think I'll probably have it for purchase instead of everybody just getting one no matter what. That will eliminate so much waste."
Schmock said Smoky's doesn't charge for relish trays because it never has before. "We're a traditional Wisconsin supper club, so I believe it should be included."
The bar in the new restaurant will be modeled after Smoky's, Schmock said, with about 60 martinis, an extensive wine list, "and really good old fashioneds." The food menu will feature steaks and seafood.
Schmock said he's going to let Driftless' chef come up with his own menu ideas, adding that there will be changes to the menu every few months.
He said he's not ready to give his chef's name because he still works elsewhere.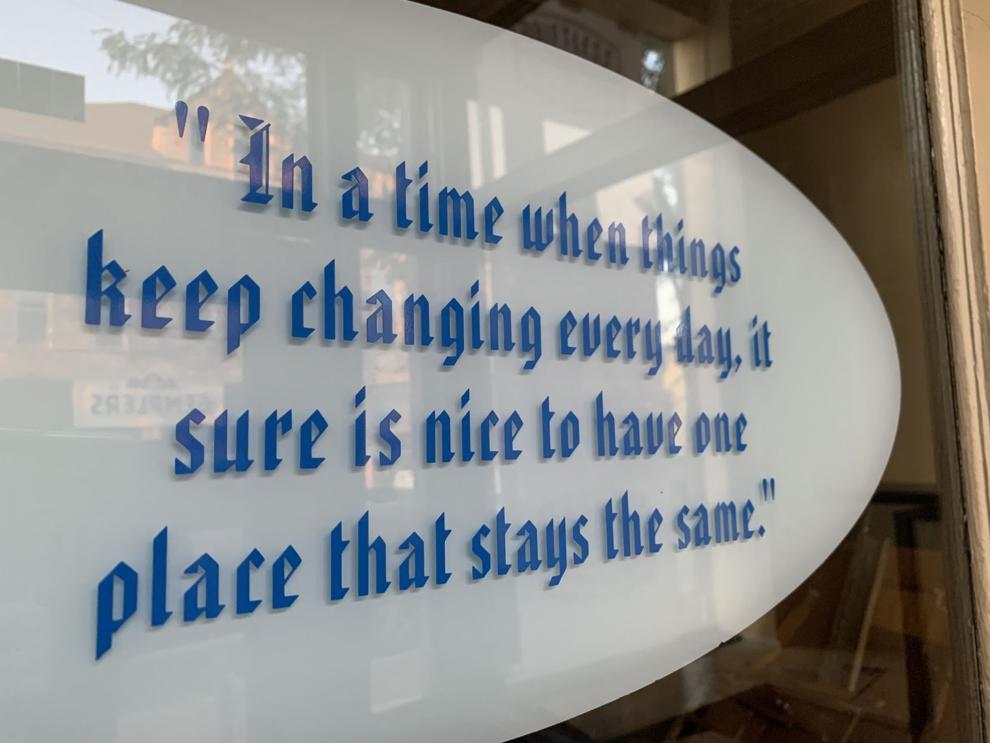 Schmock said he's hoping to be open by December, but some equipment and other items he's trying to order won't be available right away. "We're talking 20 weeks out for delivery. You just can't find materials right now."
His lease started Wednesday, but Schmock said he was able to get into the space early to start doing demolition. He's been ripping out tile and tearing apart the old bar, but has hired a contractor for the renovations. The brothers plan to put in a 36-foot copper-topped bar, a brick wall, and new flooring.
Schmock said the building's original pressed tin ceiling has been painted over many times and he's hoping to strip it down to its original tin. "I want a modern look, but also a pre-Prohibition style, like '20s, '30s. That's where the copper-top bar comes in."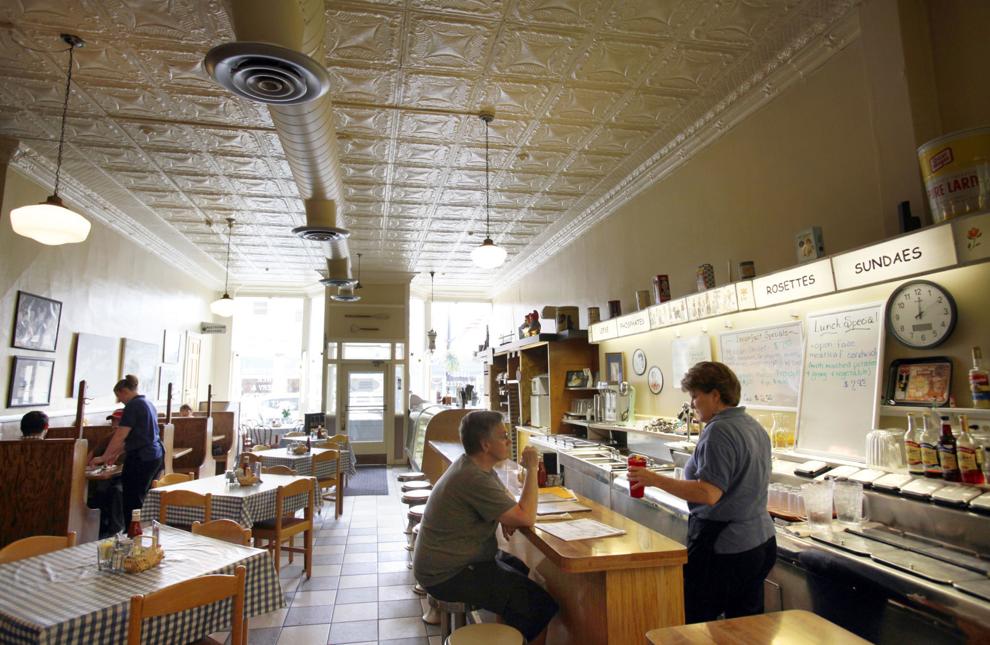 When his father, Larry Schmock, and uncle, Tom Schmock, who now own Smoky's, opened what was the State Bar and Grill on State Street in 1999, Schmock said he was 14 and his brother was 12, and they used sledgehammers to tear down walls.
Then, in 2000, when his father bought Jocko's Rocket Ship, 430 W. Gilman St., and turned it into the Blue Velvet Lounge, he would race Downtown after school to help with demolition.
Tim ran the Blue Velvet Lounge until August 2020, when it fell victim to the pandemic. He's now a project manager for Haver Design & Construction that's in his wife's family, Matt said.
In 2004, when their father bought the Sundown Saloon on South Stoughton Road, Matt said he and his brother helped tear everything apart and also stained wood. Larry Schmock still owns the bar with his wife, Tracy.
The elder Schmock brothers have also owned Blue Moon Bar & Grill not far from Smoky's for 28 years.
Matt and Tim signed a five-year lease with Jerry Schubert, who owns the building and was the longtime owner of the diner, bakery, soda fountain and ice cream shop.
Schubert said he handled "public relations, bagging bakery and sweet rolls and scheduling the employees."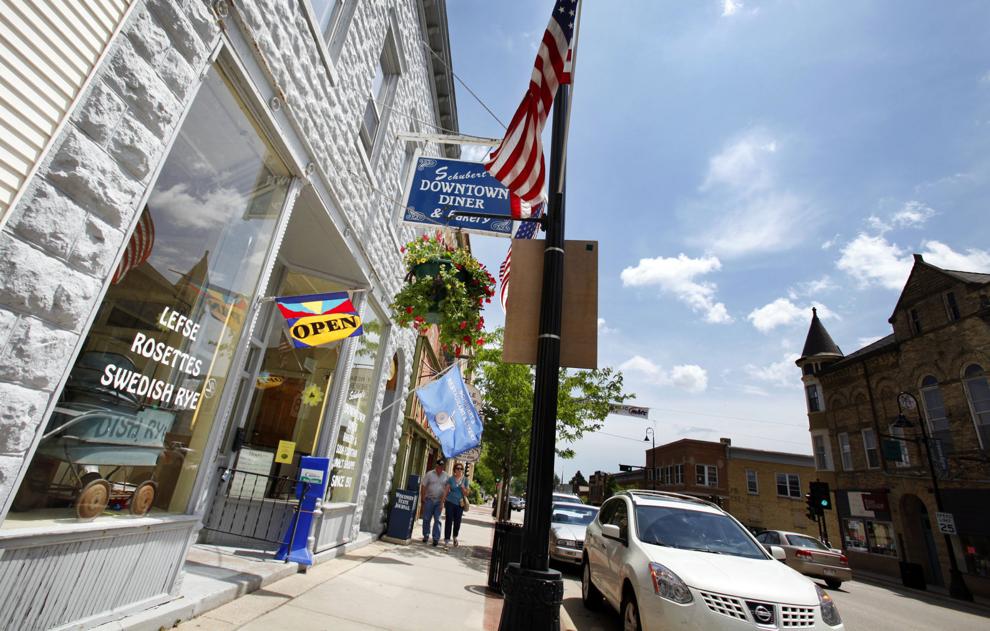 Schubert's son, Jim, worked at Schubert's for 25 years, expanding and modernizing the menu, but in 2009 he bought his own place in Monticello. Other operators have run Schubert's since.
Jerry Schubert, who lives in an apartment upstairs, said he was active in the business until about four years ago.
The location was built as a meat market in 1905, but became a restaurant in 1911. All the businesses there since have been restaurants, he said.
Schubert's was known for its Swedish rye bread, and the bread will live on within the family, Schubert said.
Matt said his Grandma Janet was from Black Earth and used to take him and Tim to Schubert's. "And she would tell me about how, when she was 11, her parents would take her out to that restaurant."
When Matt and his wife, Molly, moved to Mount Horeb, her hometown, two years ago, "we would drop the kids off at school and we'd go to Schubert's and have breakfast."
For now, Matt said he papered over the windows so nobody gets a sneak peek. "I want it to be a cool surprise when we're finally done."
The restaurant in the old train depot (mostly) lives up to its lofty expectations.