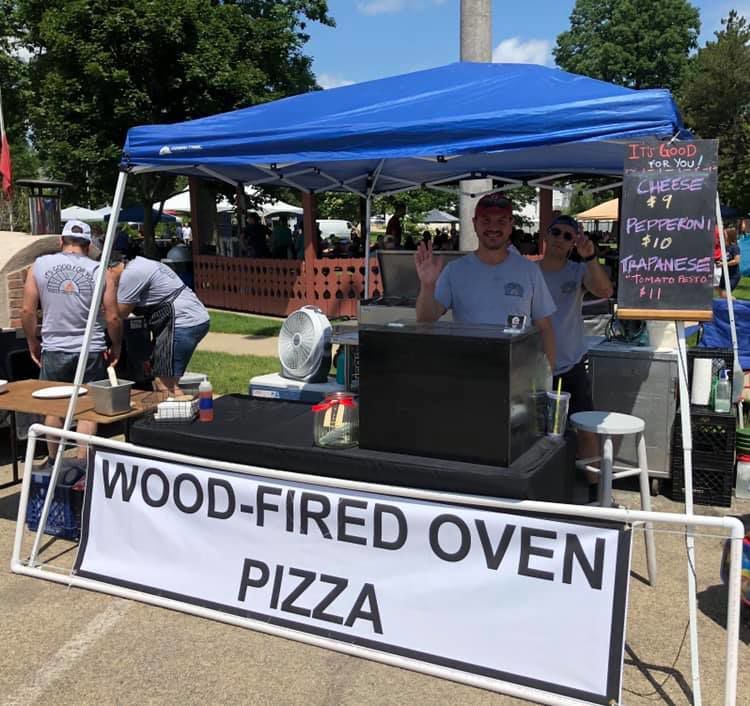 Two friends, who met in a Downtown sushi restaurant and then started a mobile pizza business, are planning to open a pizzeria on the North Side.
Alessandro Monachello, 46, a cook at Osteria Papavero since it opened in 2006, and Chris Guglielmo, 48, a radiologist for UW Health, both regularly stopped for a drink or some food at RED sushi when it used to be on King Street.
"I started to say, to ask him, 'OK, who are you, man? We've been seeing each other for a month and a half now,'" Monachello said. "Then we started to be friends, we started to be very close. And now we are business partners, friends, brothers … and we are going to have another adventure together."
For the past five years, the men have been selling traditional Italian wood-fired pizzas under the name "It's Good For You." They bring their oven in a trailer to festivals and private events.
They can also be found at the North Side Farmers' Market on Sundays, where their breakfast pizzas with eggs are a big seller. They started offering a pizza bianca last week with goat cheese, spinach, cherry tomatoes and basil that went over well, Monachello said.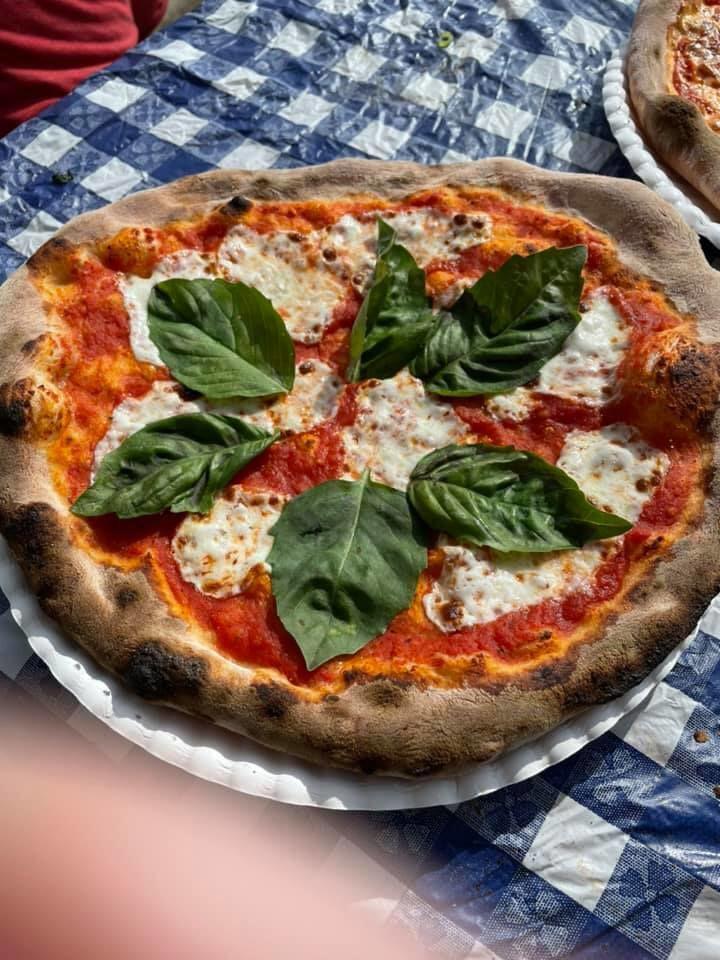 The men operate the business mostly on weekends in warmer months when they aren't working their primary jobs, Guglielmo said.
When Monachello came to Madison 15 years ago from Palermo, Sicily, with his then-wife, he said he didn't know a word of English. The first phrase he learned was, "It's good for you," which Monachello said he used constantly.
"Even if I was with a friend, if we were talking about the weather, I would say, 'It's good for you,' meaning that the weather was good," Monachello said.
The men are buying a building at 521 N. Sherman Ave., which houses a beauty salon. They plan to open the restaurant, Mio Fratello, by April after getting city approvals and renovating the space.
They do their prep work for the mobile business at Osteria Papavero, but because it's a busy restaurant that serves lunch and dinner, it isn't always convenient, Guglielmo said. Having their own place will allow them more flexibility.
They hope to get permission from the city to cook the pizzas in the trailer's oven outside the restaurant. Guglielmo said the oven cooks at 1,000 degrees, but its surface isn't hot.
While barbecue restaurants can run into problems with smokers used outside, he said, the pizza oven doesn't produce smoke.
Installing a pizza oven in the 1,000-square-foot restaurant will take up valuable space and cost tens of thousands of dollars to buy and install, Guglielmo said.
The kitchen and two bathrooms required by city zoning rules will take up half of the square footage.
Monachello said they would like to use the building's parking lot for outdoor seating. The pandemic made this a popular feature for local restaurants, but it has long been a way of life in Europe, particularly in summer, he said.
Guglielmo said their pizzas will be personal-sized in the 11- to 12-inch range. They don't have plans for other menu items to start, but may add cheese and charcuterie plates. "Alessandro is skilled at making his own charcuterie," he said.
Monachello said he never went to culinary school, but learned to cook from his mother, his aunts and his grandma. Guglielmo's experience is as a consumer, Monachello said, adding that their two backgrounds provide a "kind of symbiosis."
Guglielmo, who grew up in New Jersey and moved to Madison after medical school and residency in Tennessee, said he's "always been a very food-motivated person."
It's what bonded the men. The first thing they did together outside of RED was go to one of chef Dan Fox's "Slow Pig events," said Guglielmo, who married his wife, Betsy Guglielmo, in 2017.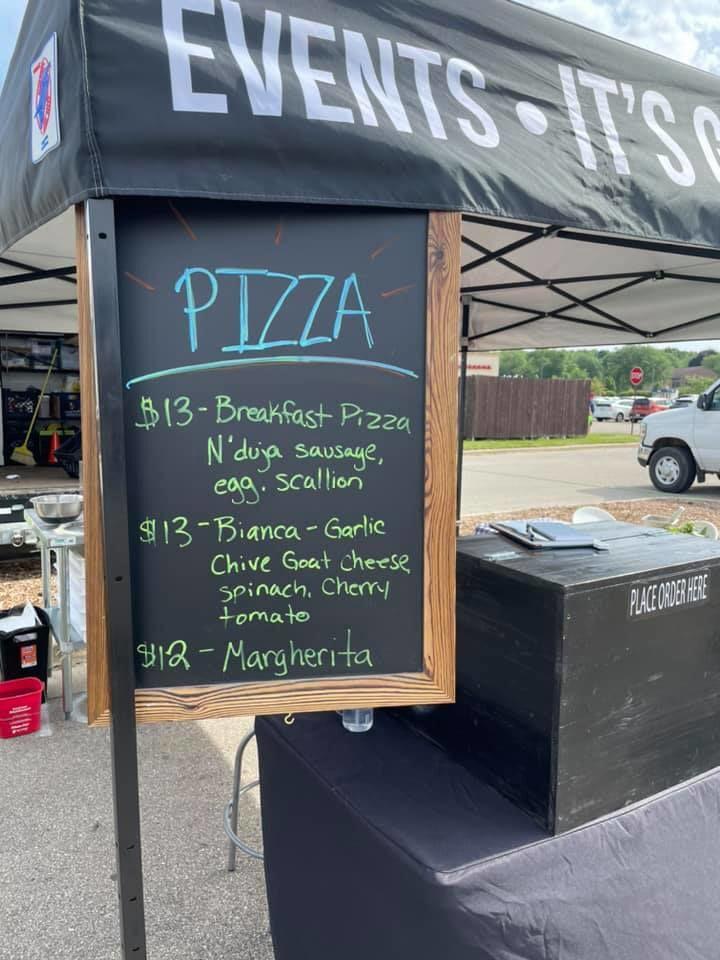 Monachello is godfather to the couple's 18-month-old daughter, and the friends have been to Sicily together three times, Guglielmo said.
The new restaurant will be five blocks from Café la Bellitalia, but Monachello calls the two "completely different concepts," with Mio Fratello having an Italian "heritage from the inside," and Bellitalia offering more American-Italian food.
Guglielmo said the restaurant will be able to seat about 20 people, and when the weather cooperates, they plan to have 12 seats in front and about 24 in back. They hope to do a lot of carryout, too. Mio Fratello will be open from 5 p.m. to 9 p.m. Wednesday through Sunday.
Mio Fratello means "My Brother," and because neither man has a brother, their friendship "takes the space of the brother we do not have," Monachello said.