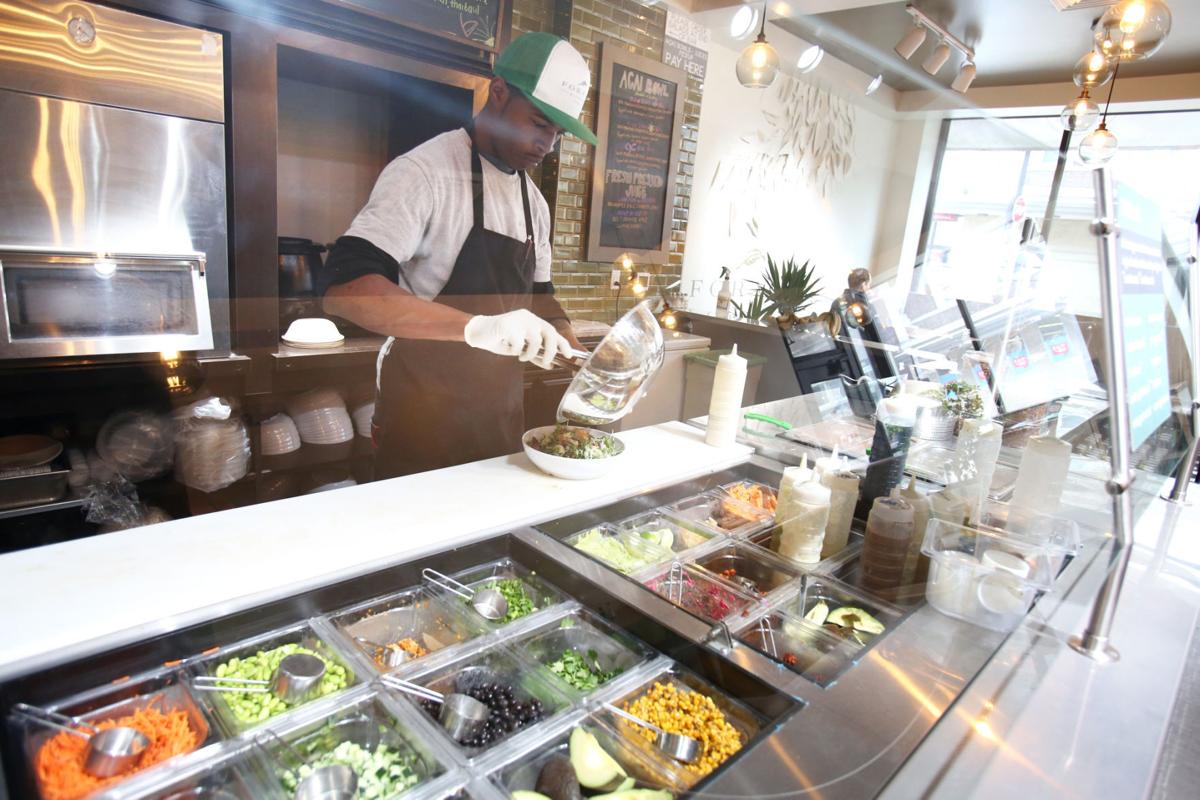 Middleton is getting a Forage Kitchen, one of a local group of healthy fast-food restaurants that sell signature salads and grain bowls.
The restaurant, at 8430 Old Sauk Road, could open as soon as Nov. 15, said owner Henry Aschauer.
Aschauer said turning an old Cousins Subs shop into a Forage was an easier project than opening two of his other shops.
After all, the original Forage he opened in October 2015 on State Street was in a former barber shop. His second restaurant, at Hilldale, which he opened in March 2019, had been a shoe store.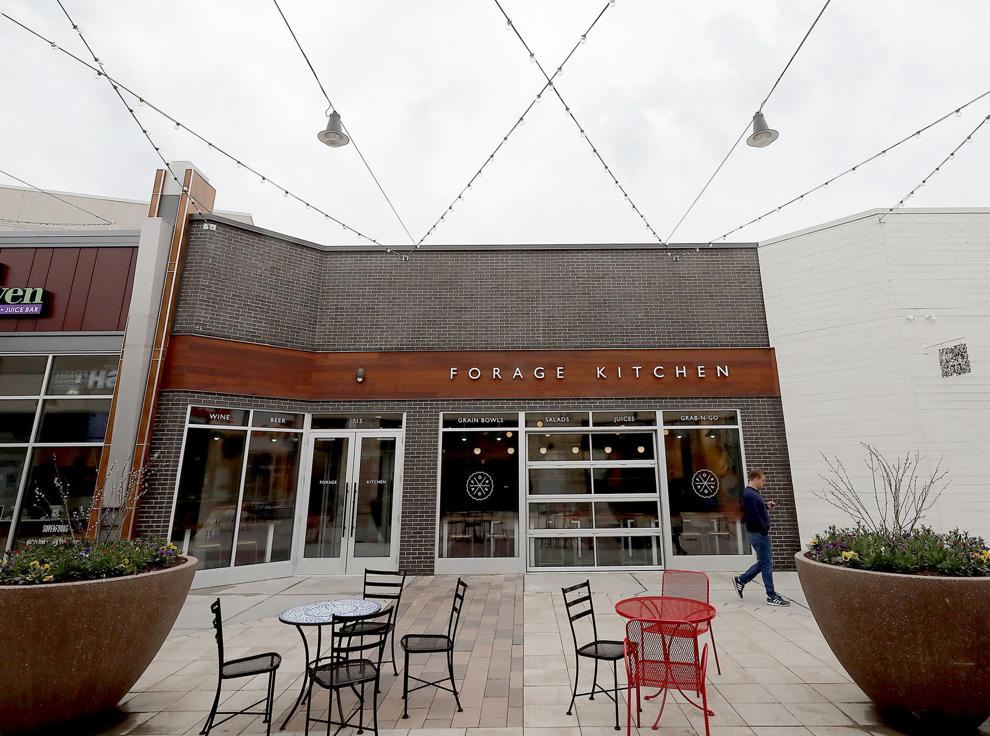 The Middleton shop is his fourth, and involves mostly cosmetic changes, he said.
The Monona restaurant on Broadway in The Current development opened in October 2019, not long before the pandemic started. Aschauer said it had stronger sales this summer with the slight relaxation in COVID-19 protocols and in people's fears.
"I just think the summer months are good for our concept in general, especially in the Monona location," he said. "So, things are definitely starting to pick up there."
Hilldale is also becoming busier, he said. The State Street restaurant performs well, Aschauer said, but isn't as busy as it was pre-pandemic.
Aschauer, 33, opened the first three stores with Doug Hamaker, who's no longer a partner.
The men were 24 when they opened their first restaurant, Roast Public House, on State Street. They closed Roast the same week they opened the Hilldale Forage.
Hamaker said then that the rent got too high and they wanted to concentrate on the new Forage.
Aschauer, who has three major investors and two minor investors, said early next year, after the Middleton location is running smoothly, he'll begin exploring where to expand Forage, possibly to Milwaukee, Minneapolis, or college towns like Champaign, Illinois, or Iowa City, Iowa.
He said the tight labor market will play into how fast he can expand.
Forage's kombucha is also growing, and is now being sold in 850 to 900 retail outlets, mostly in the upper Midwest, but also in California, Arizona, New Mexico, Colorado and Texas, Aschauer said.
"We haven't really gone out east much, but in Pennsylvania a little bit," he said.
Aschauer said Forage's kombucha, which he and Hamaker started selling in artfully designed cans in 2017, is approachable for people new to the fermented tea beverage.
"I like all types of kombucha, whether they're super funky or super acidic," he said. "But we tried to be a little bit more delicate with the fermentation process."
Forage's kombucha, available in seven flavors, is also less expensive than other brands. It sells for $2.85 in Forage restaurants, and in most grocery stores for $2.50 to $2.99.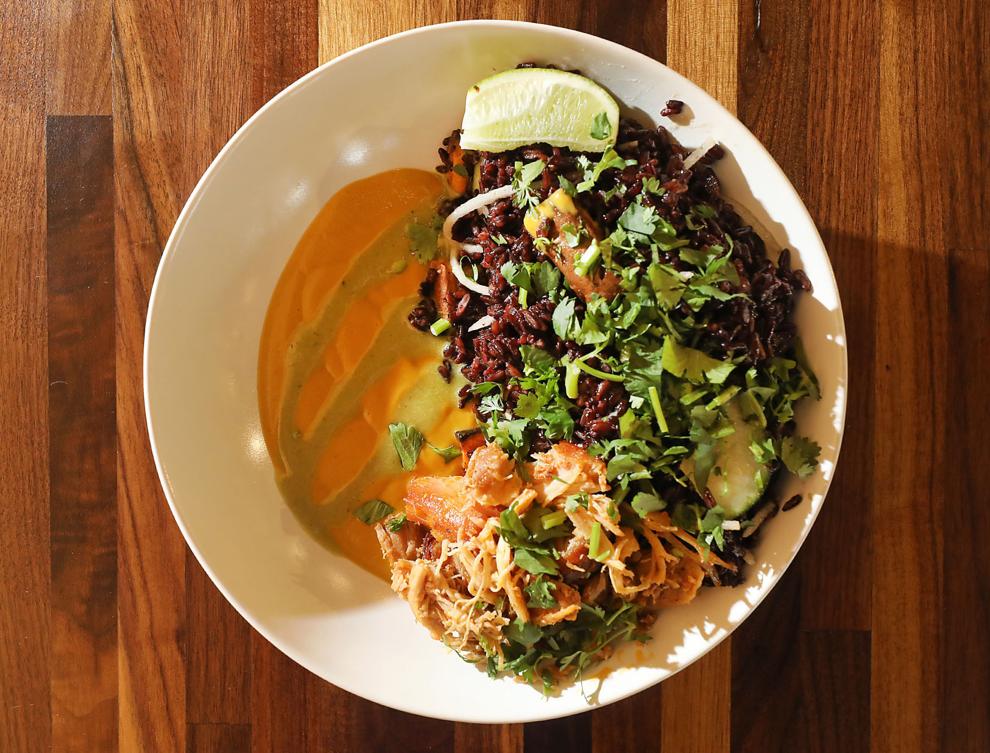 With Forage, Aschauer said he wants to provide a good option for people who are trying to eat healthy, whether it's in one of his restaurants or on the go.
His goal is to balance good taste with a health component. Some Forage dishes are richer than others, he said, "but not as indulgent as some typical restaurant food."