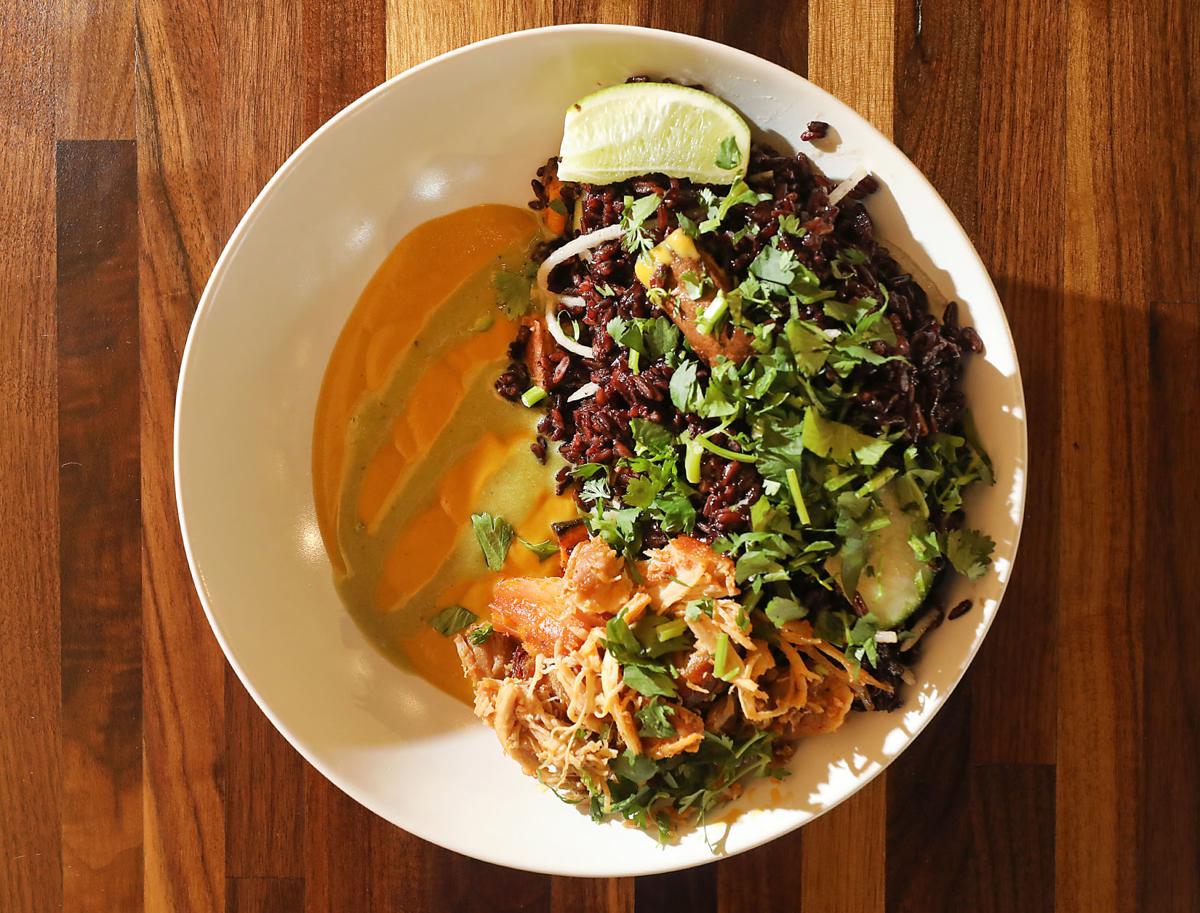 A third location of the creative, health-conscious fast food restaurant Forage Kitchen is set to open in Monona next week in the same building as the new Buck & Honey's.
Doug Hamaker, who owns the business with Henry Aschauer, said they are shooting for a soft opening early next week at 800 W. Broadway, suite 700.
The menu will offer the same signature and customizable salads and bowls, but the Monona location won't have beer and wine like the Hilldale location, which opened in March.
What the Monona restaurant will have are the acai bowls Forage used to sell at its original State Street location, which opened in October 2015.
The acai bowls were popular with UW-Madison students, but Hamaker and Aschauer didn't have enough room at the State Street shop to continue making them.
You have free articles remaining.
They don't offer acai bowls at Hilldale since Blended, formerly Bowl of Heaven, specializes in them next door.
The new location is 1,900 square feet, slightly smaller then the Hilldale restaurant at 2,100 square feet. The State Street shop is 1,300 square feet.
Hamaker and Aschauer typically close the State Street Forage over UW-Madison's winter break. This year it will close from about Dec. 23 to Jan. 6.
During that time, the men will make improvements to give them more counter and cooler space. After that, they may reintroduce acai bowls there.
The Monona Forage will share a common area and large outdoor patio with True Coffee Roasters, which roasts in Fitchburg in the same building where Forage make its kombucha.
True had a cafe in Fitchburg that's now reopening in Monona. The two business are in the Monona Riverfront Redevelopment Project, "The Current."
Hamaker and Aschauer closed their first restaurant, the nearly 7-year-old Roast Public House on State Street, three days before opening the Hilldale Forage.
Stay up-to-date on what's happening
Receive the latest in local entertainment news in your inbox weekly!