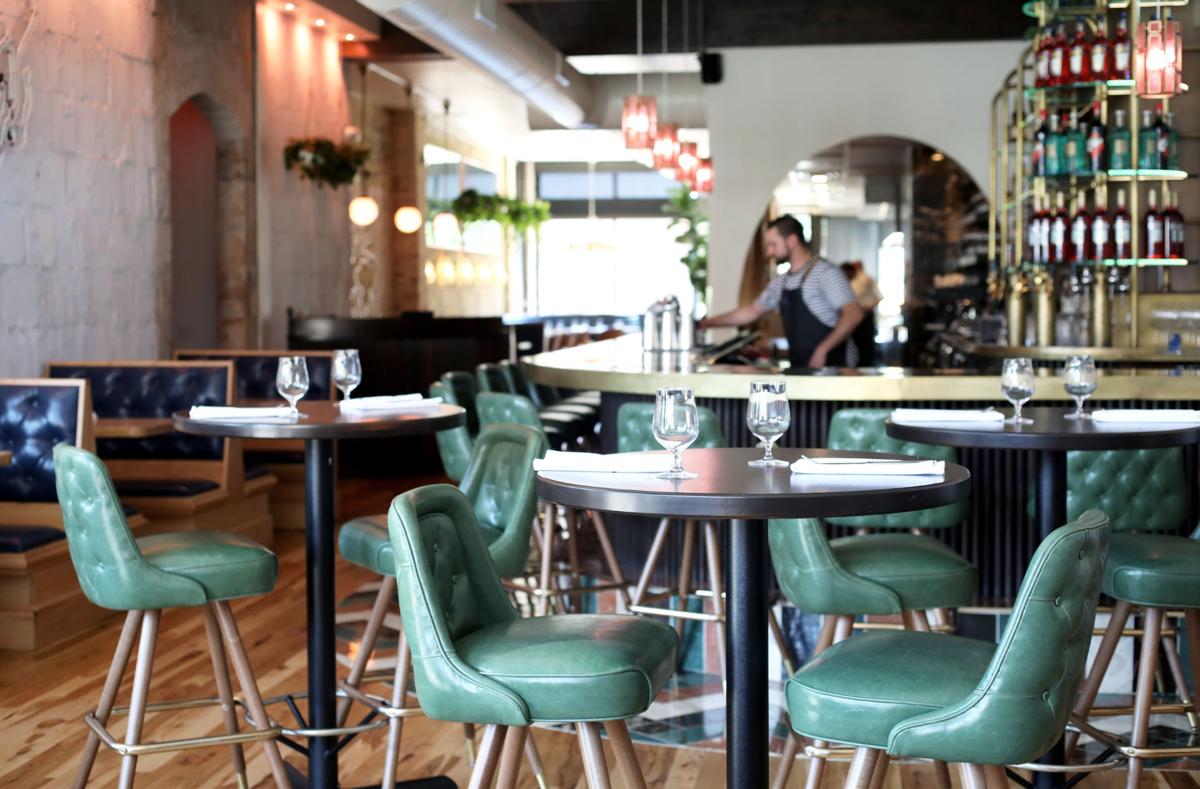 "We're simply requiring masks again for the safety of employees and customers with the rise in cases in our area," said Food Fight CEO Caitlin Suemnicht about an increase in COVID-19 infection in Dane County.
Starting Monday, customers, when not seated, will need to wear masks. Employees will also need to wear masks.
"Unfortunately, over the past week, some fully vaccinated employees have contracted the virus and are among the rising number of breakthrough cases in our community," the restaurant group wrote in a Facebook post.
According to a new study by researchers in Madison, some vaccinated people infected with COVID-19 in Wisconsin in June and July had as much virus as newly infected unvaccinated people, meaning they can also readily spread the virus.
"I'm happy to see other businesses and organizations starting to require (masks) again, since there is substantial community spread," Suemnicht said.
She said the company, which operates 20 restaurants in the Madison area, doesn't have records of how many employees have gotten the virus, but Food Fight had four "breakthrough cases this week, which was a big reason for this decision."
Employees aren't required to be vaccinated, Suemnicht said, but the vast majority are. She said she was unable to share numbers.
She said with so many employees vaccinated, the company doesn't "feel the need to mandate it for the remaining few, at least at this time."
New York City will require proof of vaccination to enter all restaurants, fitness centers and indoor entertainment venues, Mayor Bill de Blasio announced Tuesday. The policy will take effect over the next few weeks.
"If you're unvaccinated, unfortunately, you will not be able to participate in many things," de Blasio said. "If you want to participate in our society fully, you've got to get vaccinated."
Suemnicht said Food Fight is starting with masks again "and seeing how things go." She said she didn't want to comment about the possibility of requiring customers to provide proof of vaccination.
In spring 2021, Suemnicht said Food Fight hosted COVID-19 vaccination clinics for its employees, as well as a flu vaccination clinic in fall 2020. "We plan to keep offering these annually," she said.
The post said that free masks will be available at the restaurants.
"Many of our employees have vulnerable people at home, including unvaccinated children," the post said. "We owe it to our community and co-workers to continue to make health and safety our top priority. We take pride in our teams for being compassionate and supportive of each other during this wild and stressful year and a half. Stay safe and mask up!"
Food Fight's COVID-19 safety precautions are listed on its website. They say, in part, "Our employees sign off on a Health Reporting agreement, which requires them to self-monitor for COVID-19 symptoms before coming to work, and to stay home if they have COVID-19 symptoms or if they've had contact with a person with a confirmed diagnosis of COVID-19."