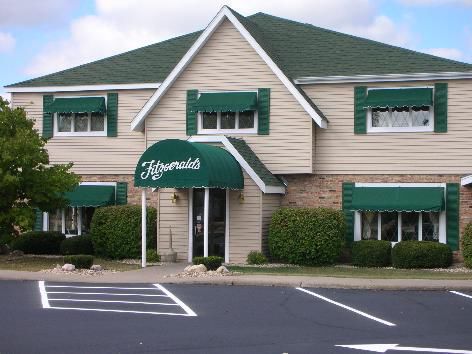 After a 30-year run, the Middleton restaurant Fitzgerald's is no more.
An Illinois businessman bought the supper club at 112 Parmenter St., nearly two years ago and planned to add Asian dishes like teriyaki chicken, Asian dumplings and sushi to Fitzgerald's lineup of steaks, seafood and prime rib. But that never happened.
The new owner, Chulkee Chang, owns a successful Korean restaurant outside of Champaign, Illinois. He also took over Blair Street BBQ Downtown and reopened it last October as 5 Star Korean BBQ.
The new Middleton restaurant will most likely use the same name, 5 Star BBQ, or just Star BBQ, Chang said. It will feature Korean and Japanese cuisine.
He may also offer American food, but hasn't decided, he said. "International" food, Chang said.   
You have free articles remaining.
A recording at the restaurant says, "Fitzgerald's is currently closed -- forever" and explains that it will reopen under the name Star BBQ in about three months.
The message says the business was purchased by a Korean family and will become a Korean barbecue with "Benihana tables."
"Call us back and keep watching the sign out front," it says.
Chang said the restaurant is currently being remodeled, and at this point, should be open in about two months. "New menu, new restaurant," he said.
The 10,000-square-foot, 300-seat restaurant was a supper club when Jerry Fitzgerald opened it in 1988 and remained a supper club after John Kaul bought it in 1996.
Chang also owns the restaurant Star Karaoke in Savoy, Illinois, a bedroom community to Champaign the way Middleton is to Madison.
Expect karaoke at the Middleton restaurant, too, Chang said.