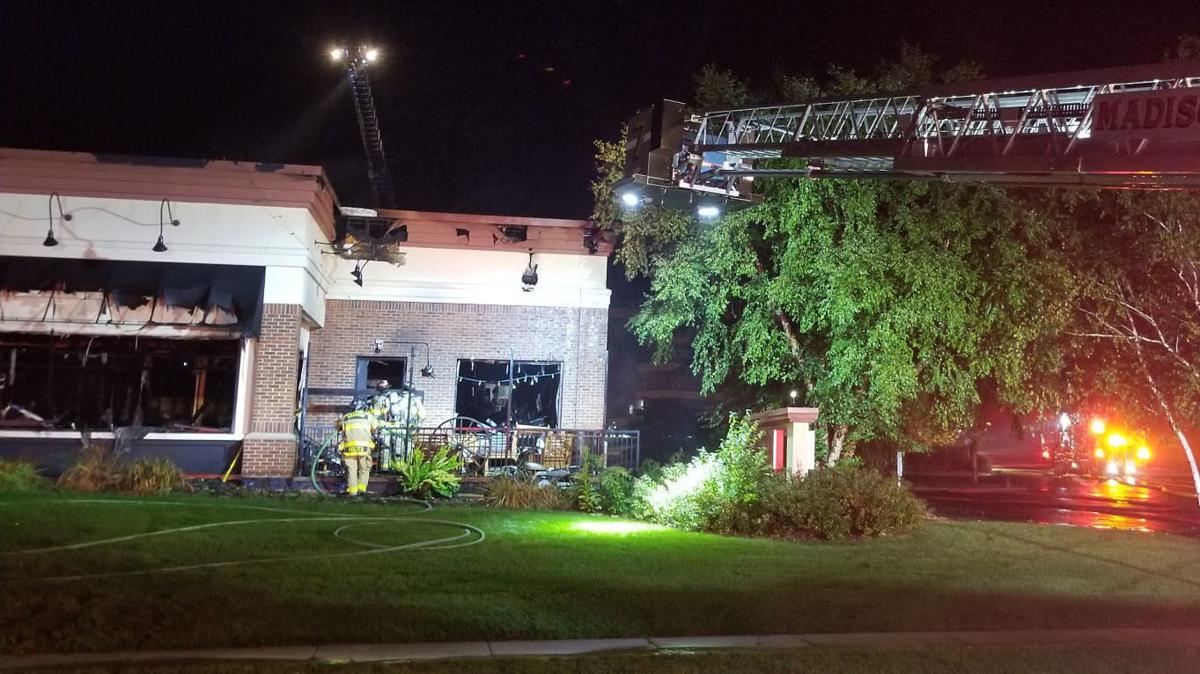 The cause of the fire hasn't been determined, the Fire Department said.
The investigation "is still very active as investigators continue to pursue several avenues on this case," department spokeswoman Cynthia Schuster said.
Multiple agencies are involved in the investigation, including the Fire Department and Madison Police Department, she said.
No new information will be released until at least next week, Schuster said.
Owner Prince Singh did not respond to messages Tuesday or last week.
Firefighters were called to the restaurant, 1262 John Q. Hammons Drive, just before 3:30 a.m. Sept. 18, and found heavy fire and smoke coming from the building, according to an incident report.
"MFD crews made a rapid 360-degree assessment and, due to heavy fire conditions, went into a defensive strategy immediately," the report said.
It took firefighters about an hour to contain the fire, the report said. There were no injuries.
The building had no automatic sprinkler system, Schuster said.
Fire officials declared the building a total loss.
Singh opened his franchise of Cowboy Jack's, complete with mechanical bull, last October, in the former Sprecher's location.
Cowboy Jack's is a Minneapolis-based chain of country-themed restaurants and bars serving American food.
Stay up-to-date on what's happening
Receive the latest in local entertainment news in your inbox weekly!